Why Ryan Blaney Should Be Favored to Win the Daytona 500
Eleven laps remained in the Duel 1 at Daytona on Feb. 17, and Ryan Blaney clung to his advantage.
Blaney, a rising NASCAR superspeedway star, endured tight company during the Daytona 500 qualifier.
Riding his rear bumper, Brad Keselowski, the new owner/driver, bumped the front-runner several times, attempting to rattle Blaney. The extra padding on the Next Gen cars helped him keep control.
At least for the next seven laps.
Ryan Blaney tangles with Brad Keselowski again in Duel 1 at Daytona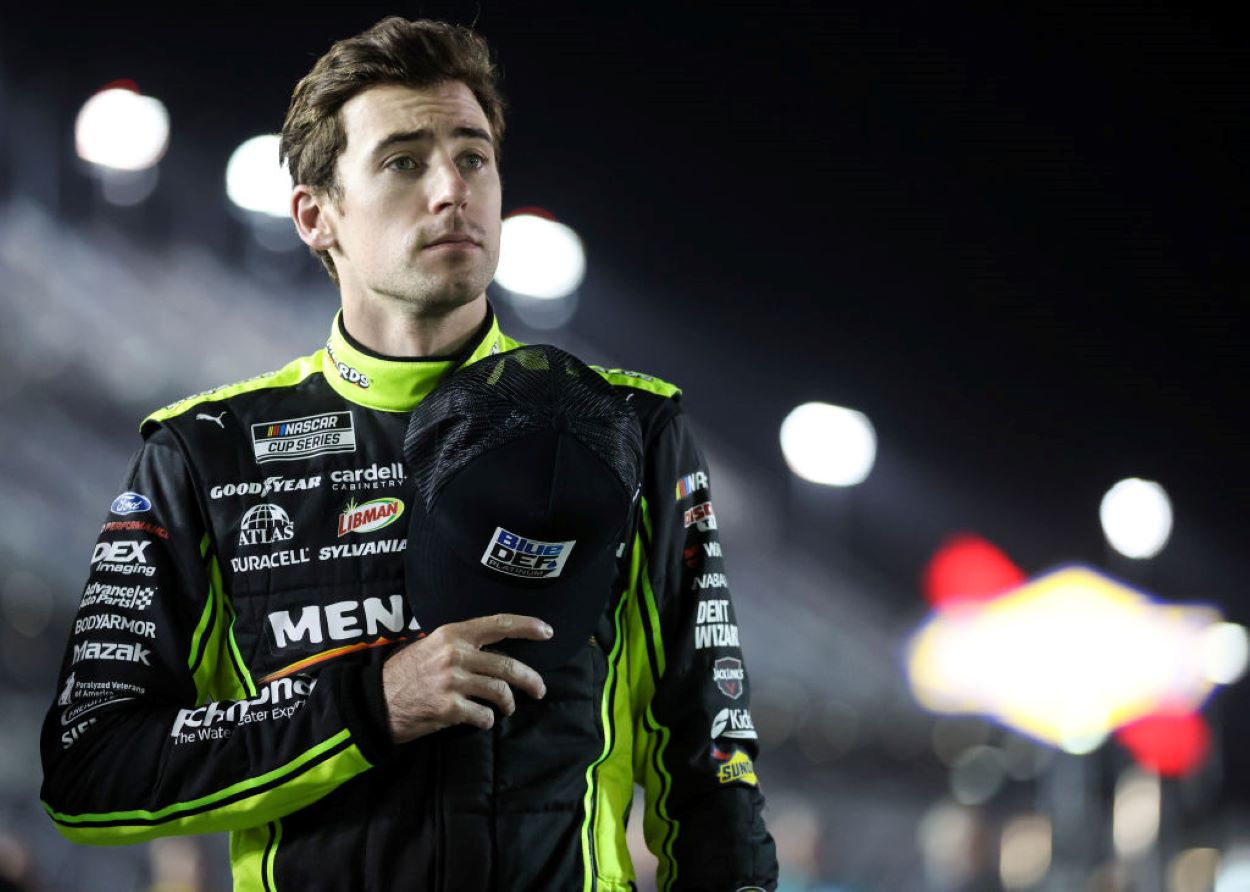 Seeking to qualify for his first Championship 4 race in 2022, Blaney blazed to the front of the qualifier on Lap 37, followed by Keselowski.
The two former Team Penske teammates were in a similar situation during the summer 2020 race at Michigan International Speedway. Then, things didn't end well.
Battling for the top position, Keselowski raced on the inside, creating rear movement he couldn't contain. He took out Blaney, and both crashed hard into the Turn 2 retaining wall. Both were forced out of the race, placing 38th and 39th.
During the Duel 1, however, the rear taps from Blaney's ex-teammate didn't end in complete destruction. Keselowski's constant pressure eventually paid off. Aided by a draft established with Chase Briscoe, Keselowski pulled his partner around Blaney, who dropped to third with four laps to go.
Keselowski secured his first Duel victory, but Blaney's T3 further established him as a favorite to win the Daytona 500.
Blaney: 'I think a lot of people can be favorites'  
According to BetMGM, Denny Hamlin, who has won "The Great American Race" three times since 2016, remains the favorite at 8-1 odds to take the checkered flag on Feb. 20. Defending series champion Kyle Larson and 2020 champ Chase Elliott are next at 10-1, and Ryan Blaney and Clash at the Coliseum victor Joey Logano are 12-1. Rounding out the top five, William Byron is 14-1.
With three career superspeedway wins consistent quick laps during Next Gen test sessions, Blaney should have better odds.
"I don't really ever think, and I don't sit around and be like, 'Man, I'm a race favorite,'" Blaney said Wednesday during the Daytona 500 Media Day, reported by nascar.com. "But you have confidence in yourself. It builds confidence when you are successful at speedways. We won the August race here, so you build confidence, and I think I have a decent idea of what to do to try to get to Victory Lane, so I don't know. I think a lot of people can be favorites."   
Blaney's No. 12 Ford also proved to be the fastest car during the second practice session at Daytona International Speedway on Feb. 15, turning a 2.5-mile lap in 46.732 seconds. Last January, Blaney also clocked the third-fastest lap during Daytona's Next Gen car testing session.
Blaney and Erik Jones remain silent on their Clash at the Coliseum incident 
The 2022 season has yet to kick off officially, but Blaney is already facing a feud.
Starting with Blaney's break-check during the Clash at the Coliseum on Feb. 6, Erik Jones took exception to being forced to make a quick correction. Jones turned Blaney into the Turn 2 retaining wall when an opportunity presented itself.
Blaney's ride was done, and he was furious. After climbing out of his machine, Blaney gripped his HANS device, ran up to the side of the quarter-mile track, and pitched a fastball at Jones during the caution period.
During Media Day at Daytona on Feb. 16, Blaney said he and Jones had yet to discuss the incident but insists he's not much concerned with the fallout. The two competed in the Dual 1. Blaney placed third and Jones sixth and no on-track confrontations.
Will they look for each other during the Daytona 500?
Odds: 2-1.
Like Sportscasting on Facebook. Follow us on Twitter @sportscasting19. 
RELATED: Ryan Blaney Blazing New Path With NASCAR's Next Gen Cars