Why Saquon Barkley Won't Have the Chance to Be the Best Running Back in the NFL
It was a tough sophomore season for New York Giants running back Saquon Barkley in 2019. His total rushing yards dropped to 1,003, down from 1,307 in 2018. Fortunately, Barkley seems determined to bounce back. If recent videos and social media posts are any indication, his offseason workload has already involved massive amounts of weight and skills training.
This kind of determination bodes well for a player who already possesses generational talent. If Barkley gets himself into peak physical conditioning, he can easily become one of the best running backs today. Yet he has relatively little chance of entering the debate about best all-time running backs. Let's break down why.
The Giants' roster and coaching uncertainties
The Giants are currently mired in a period of transition and uncertainty. For one thing, legendary long-time quarterback Eli Manning announced his retirement in January. A few months later, the Giants announced that second-year man Daniel Jones would take over as starting quarterback in 2021.
Many analysts project Jones as having the potential to become one of the better QBs in the game. For now, however, nobody really knows. That kind of uncertainty and lack of veteran leadership tends to work out poorly for running backs. While Manning wasn't always a perfect match for Barkley, he had exceptional command and poise at the line of scrimmage.
The same uncertainty looms over the Giants coaching staff. Next season, the Giants will take the field with both a new coach in Joe Judge and a new offensive coordinator in Jason Garrett. While both men expressed a strong intention of maximizing Barkley's running game, how successfully they will be able to do so remains a giant question mark.
NFL careers are growing shorter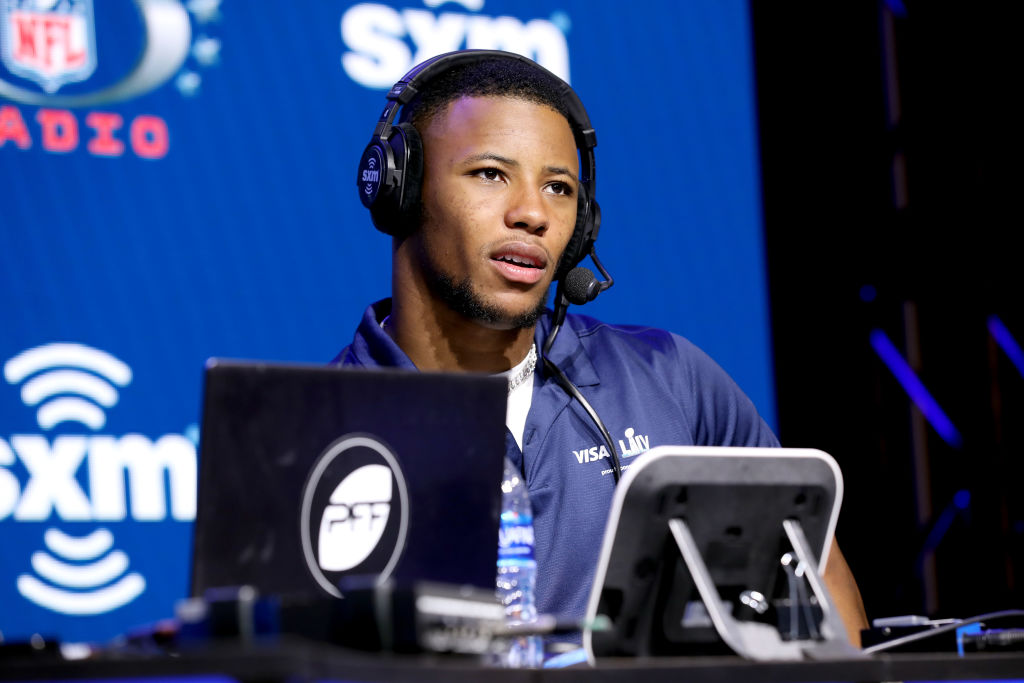 Even if the Giants' new quarterback and coaching staff benefit Barkley's, he faces another huge hurdle in terms of career length. Many studies make it quite clear that average NFL career lengths have dropped significantly in recent years. Injuries, increased competition, an emphasis on younger players, and larger training camp roster sizes all play a part.
Those kinds of forces will work against Barkley's chance of staying in the league long enough to rack up the numbers that'll put him in the greatest of all time debate. Of the top three leaders in NFL career rushing yards, Emmitt Smith and Frank Gore both played for 15 seasons, Walter Payton for 13 seasons. The odds that Barkley will enjoy this longevity grow ever slimmer from a statistical perspective.
Analytics are crushing the running game
Barkley's career will also differ from those of past running backs in another way: changes in the overall style of the league. Historically, running was viewed as the core of football, with passing being too risky to employ as a primary offensive strategy. Today, however, teams favor the passing game more.
This shift is due in large part to the NFL embracing the analytics movement. Analytics gurus generate strong statistical arguments that, on average, passing leads to more benefits than running. This may have always been true, but it doesn't hurt that today's quarterbacks are also more accurate than ever.
Just consider that 15 of the 25 most accurate passing QBs of all time were all active as recently as 2018. You can start to understand why the running game has been deemphasized. A running back as talented as Barkley is the perfect weapon for pushing back against that kind of tidal shift. Yet there's simply no way the Giants will employ the kind of run-first offense needed to make him the greatest running back of all time.