Why Shannon Sharpe Would Take Drew Brees or Dak Prescott Over Tom Brady
Tom Brady is an undeniable legend, but he's entering free agency after one of his worst seasons as a pro. Of course, NFL teams are always looking for an upgrade at quarterback. Franchises will still consider signing him, but according to football analyst Shannon Sharpe, two other NFL players are better options in free agency.
Tom Brady's mediocre year shows that the clock is ticking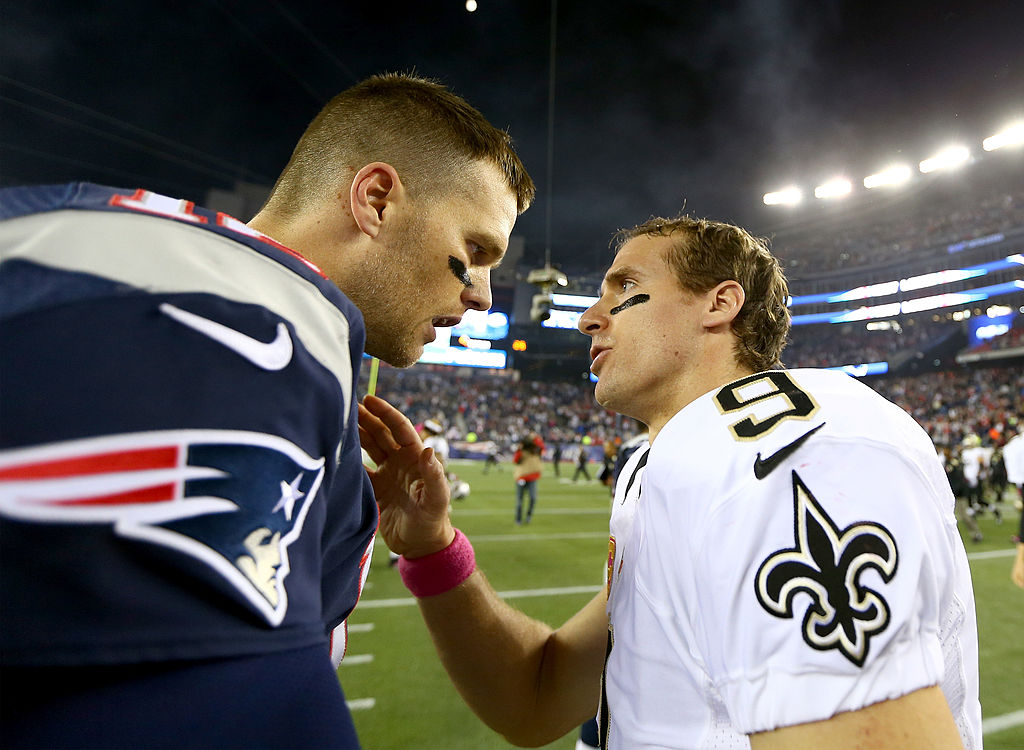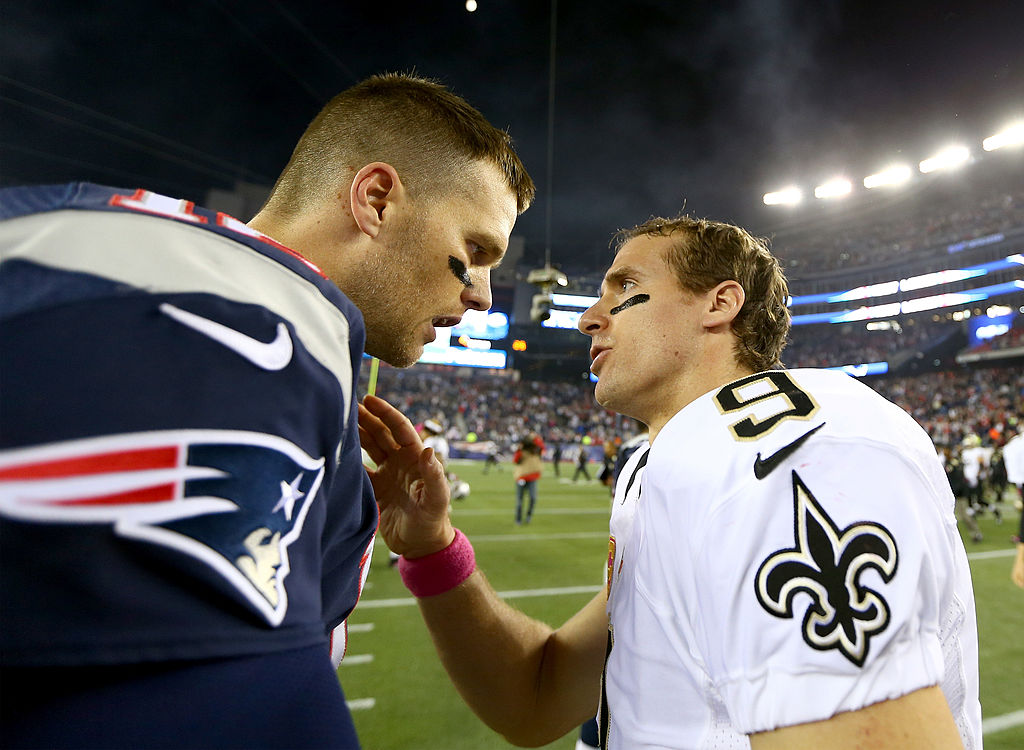 Brady has staked a lot of his personal brand on being able to outsmart Father Time. His work ethic is almost as legendary as his playing career. The 42-year-old has said he wants to play football into his mid-forties. But this past season made Brady look more mortal than ever before.
The quarterback threw for his lowest yardage in a full season since 2010 — his lowest completion percentage since 2013 and fewest amount of touchdowns since 2003. In short, Brady looked like a man in his forties trying to play in the NFL. The Patriots' receiving corps wasn't great, but their QB did little to lift his teammates. 
The Patriots fanbase still hoped he could go up a level in the playoffs, but this didn't happen. The Tennessee Titans upset New England in the wild card round, 20-13. Brady's final pass of the game was a pick-six that sealed the Patriots' fate.
It might be the last pass he throws for New England. Brady is currently a free agent, and it's unclear whether he even wants to stay in New England. A player as iconic as he is will always receive offers. But given Brady's performance last year, it's fair to question whether this version of the QB is the best available option this offseason. 
Who is the best free-agent quarterback on the market?
Brady isn't the only established quarterback entering free agency without a contract. Both Drew Brees and Dak Prescott have yet to sign new deals with their respective teams. 
Quarterbacks of this stature rarely hit the open market. And plenty of teams could use an improvement at the position. Former tight end and current Fox Sports analyst Shannon Sharpe made it clear on an episode of Undisputed that he would take Brees and Prescott over Brady. Why? He says Brady shows the most signs of aging and was worse last season than the other two. 
It's hard to argue with this reasoning. Brady looked ordinary for most of the season, while Brees had the second-highest completion rate in NFL history (a record he set the season before). Prescott is the youngest of the three and had his best year as a pro despite the Cowboys' underwhelming record and an overly conservative coach. 
Another quarterback, Joe Burrow, may have a more surprising future than fans thought. He's the consensus choice to be the No. 1 pick in the upcoming draft, but his talking points about potentially representing the Cincinnati Bengals make it clear he's less than ecstatic about this prospect.
Where will these quarterbacks land next season?
Brees seems to have the most secure future among these players. He stated he'd either play for the Saints or retire, so there must be some agreement between him and New Orleans. (Regardless, his performance in the playoffs showed he might not have enough left in the tank to win when it matters.)
Prescott should be in Dallas for long term, but Jerry Jones is a tough negotiator with several other star players seeking new contracts. Prescott's age, position, and quality means he should get one of the biggest contracts in the NFL. But giving him all of that money would mean the Cowboys would have to spend less on the rest of the roster.
Prescott is coming off of a career year. However, is he and a new coach enough to get Dallas to live up to the expectations from the front office and fans? It remains to be seen. 
Brady's future in the NFL hasn't been this uncertain since he was Drew Bledsoe's backup all those years ago. Patriots owner Robert Kraft has said he wants TB to stay. Until he signs a new deal, however, Brady is free to talk to any team that shows interest.