Why the Steelers Could Use Jameis Winston as Band-Aid for QB Problem
The Pittsburgh Steelers enter the offseason with a glaring hole at quarterback. While head coach Mike Tomlin seems to be keeping an open mind about the position, he undoubtedly wants to win in 2022. The front office may need to gamble in free agency to do that. Jameis Winston is a name that could be on Pittsburgh's radar.
The New Orleans Saints signal-caller is coming off a significant knee injury, but he played well before going down. Several players will be available in free agency and the NFL Draft. However, the Steelers have enough talent to be competitive with Winston under center.
The Steelers have a serious dilemma at quarterback
Ben Roethlisberger finally retired from the NFL after spending his entire 18-year career with the Pittsburgh Steelers. His departure leaves a massive void at the quarterback position.
Head coach Mike Tomlin previously revealed that the team was exploring "all options," per ESPN's Brooke Pryor. However, the Steelers appear to possibly be content with moving forward with Mason Rudolph, at least for the 2022 season.
Unfortunately, Rudolph isn't the long-term answer. The Oklahoma State product has thrown for 2,366 yards, 16 touchdowns, and 11 interceptions in 17 games. Pittsburgh has posted a 5-4-1 record in the 10 games Rudolph started.
Former players Terry Bradshaw and Ryan Clark agree that Rudolph isn't the answer. If the Steelers want to seriously compete in 2022, they may need to look elsewhere to fill their most glaring need. New Orleans Saints quarterback Jameis Winston could be on Pittsburgh's radar once free agency opens.
Jameis Winston could be temporary answer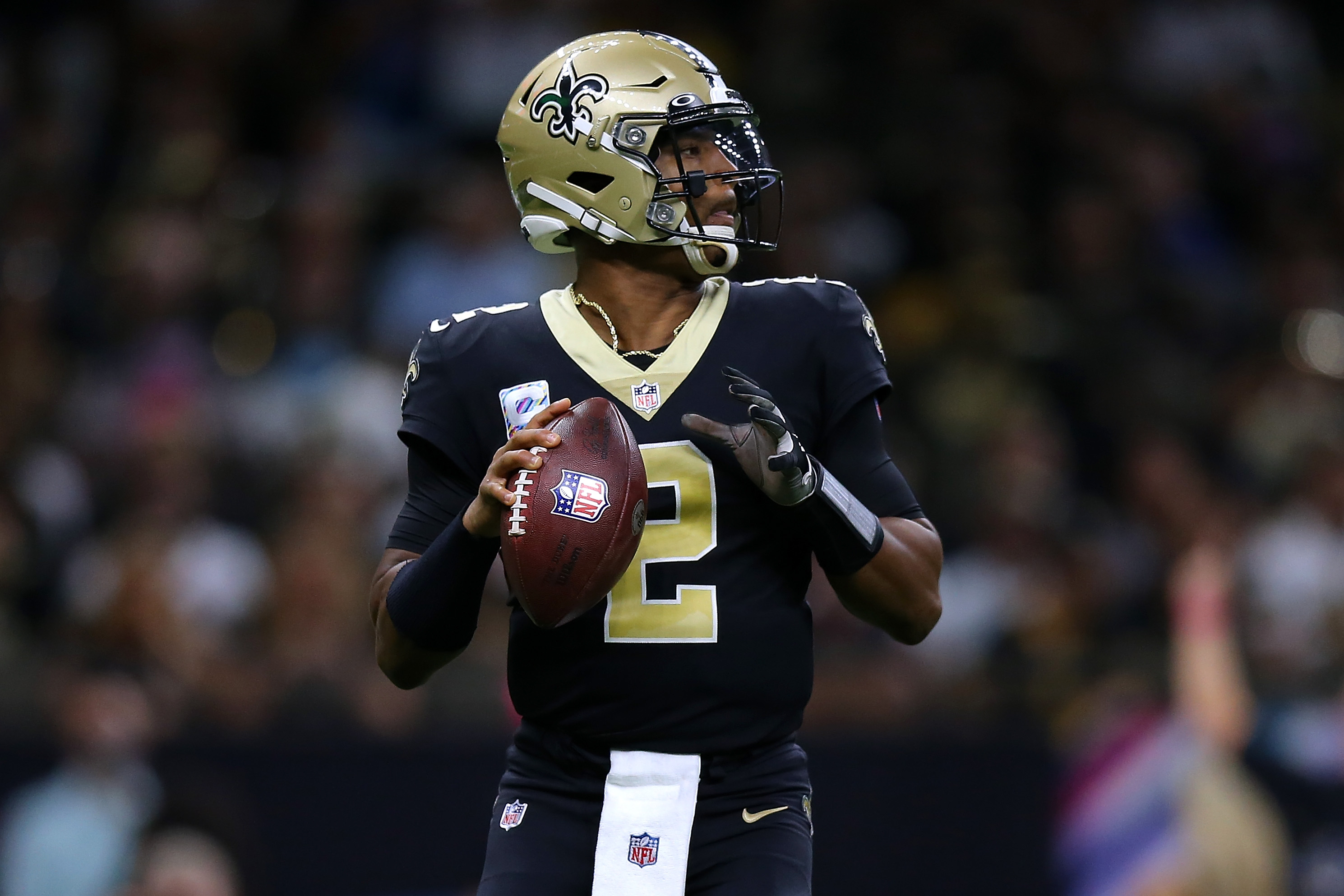 The Steelers shouldn't be short of quarterback options in the offseason. Several veterans could be available via trade, including Aaron Rodgers, Russell Wilson, Kirk Cousins, and Derek Carr. While a trade seems unlikely, never say never. Pittsburgh could also look to land one of the top prospects in the NFL Draft, including Kenny Pickett and Malik Willis.
If the front office isn't overly confident in the 2022 draft class, it could opt to pursue a signal-caller once the free agency period begins. Jameis Winston won't be a bad option if the Steelers go that route.
Winston has spent the past two seasons with the Saints. He sat behind Drew Brees in 2020 but earned the starting job heading into the 2021 season.
The former Florida State standout threw for 1,170 yards, 14 touchdowns, and three interceptions in seven games. He was having a solid season until he suffered a torn ACL in the Week 8 victory over the Tampa Bay Buccaneers. It's unclear how the rest of the season would've played out, but it was a promising start for a guy with an up-and-down career to that point.
Winston experienced highs and lows during his five seasons in Tampa Bay. He racked up 5,109 passing yards (league-high) and 33 touchdowns. On the flip side, he tossed 30 interceptions, which led the NFL.
Poor decision-making plagued Jameis Winston early in his career, but now he's a more mature player. The Steelers have some pieces in place on both sides of the ball to be competitive. The Saints QB offers more upside than any player on the current roster.
Steelers insider suggests signing the veteran QB is a legitimate possibility
The Jameis Winston to Pittsburgh hype train could be starting. It's not only an idea, but it's also a real possibility. Ed Bouchette of The Athletic recently joined The Rich Eisen Show to discuss the state of the Steelers' quarterback room. The insider suggested that signing Winston in free agency isn't a stretch.
"Well, he's a free agent, so obviously, I could see that," said Bouchette. "They're not going to give up a lot of capital to bring in a big-name quarterback. But Jameis, depending on the deal and everything else, maybe there's some incentive they could add to that. Other teams might be competing for him, too. But I could definitely see someone like that coming in."
Bouchette added that he doesn't see Pittsburgh being overly aggressive to find a quarterback in the offseason.
"I don't see them taking the big swing," he said. "I could see them taking a check swing. Some of those free agent guys who are around to bring in, not to anoint as their starter but to compete. But they're not going to go for Aaron Rodgers or Russell Wilson. I just don't see it."
Mike Tomlin has never posted a losing record in his 15-year tenure with the Steelers. Surely, he's not looking to rebuild. Winston could come in and compete for the starting job if he's healthy. Then, the team can re-evaluate based on his performance in 2022.
There's no doubt he'd be an upgrade over the guys on the roster, and Pittsburgh won't need to break the bank.
All stats courtesy of Pro Football Reference
RELATED: Could the Steelers Do the Unthinkable and Ask the Ravens for Tyler Huntley?