Why the Atlanta Falcons Are the New Seattle Seahawks
As Super Bowl 51 approaches, the Atlanta Falcons face a big challenge in the New England Patriots. But Atlanta has, arguably, been tested by every team they encountered on the road to the big game. (Okay maybe they weren't tested as much during NFC Championship weekend, since the Packers apparently forgot that they had a game that day.)
Easily, Atlanta's biggest challenge came right after they punched their ticket to the playoffs. But they concluded the round with a 36-20 victory over the Seattle Seahawks — a team that, believe it or not, the Falcons have a lot in common with.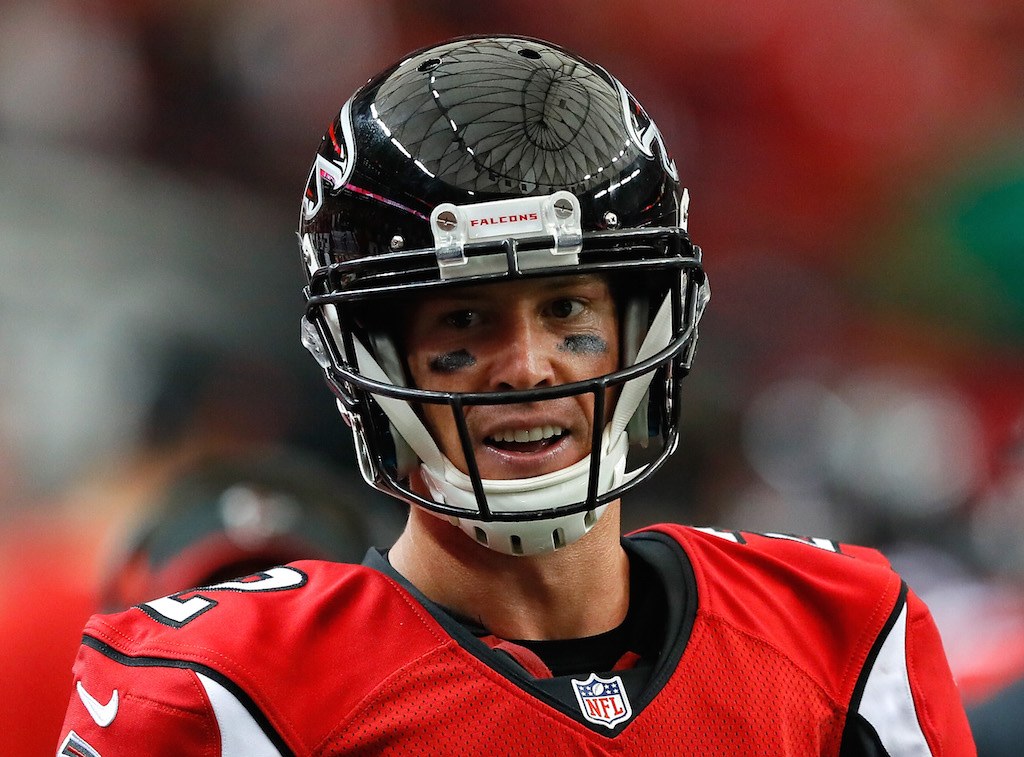 Yes, these two teams are not comprised in the same way. Plenty of talking heads and football nerds pointed that out ahead of the teams' divisional round meet-up. However, what's interesting is how Matt Ryan's Falcons have morphed into Russell Wilson's Seahawks from a couple seasons ago.
And no, it isn't just because the Seahawks also faced the Patriots in a Super Bowl. Or because Falcons' head coach Dan Quinn was the Seahawks' defensive coordinator when Seattle won their first championship by halting the Denver Broncos' offense. There are many reasons why the Atlanta Falcons are, essentially, the new Seattle Seahawks. Let us explain.
Contract talk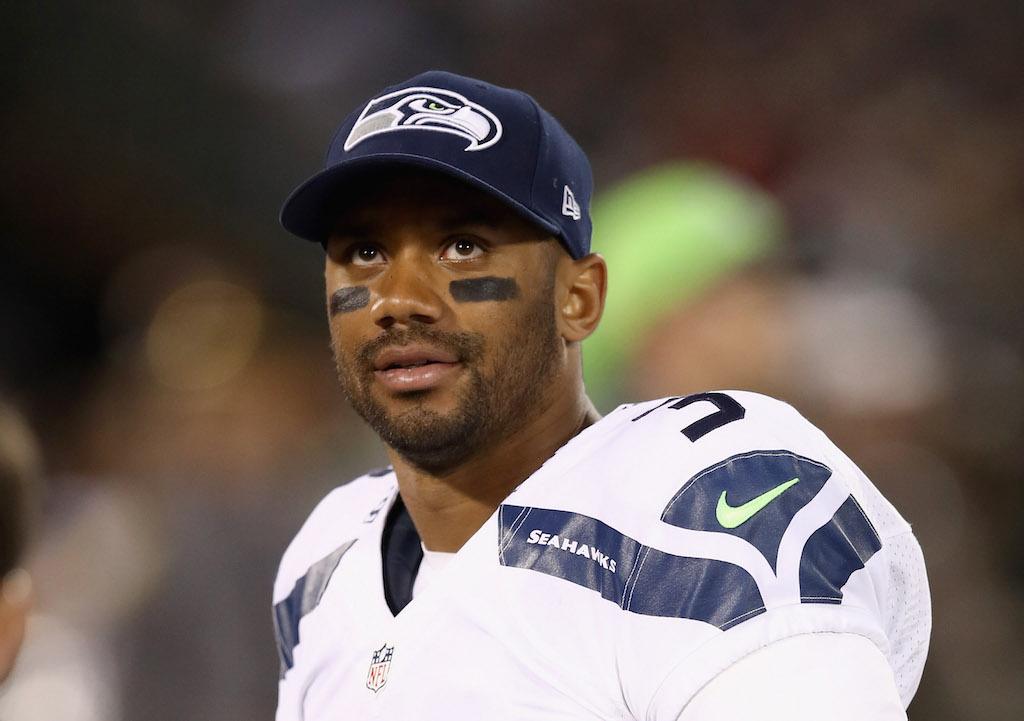 Contract details don't exclusively affect a team's performance throughout the regular season as well as a successful playoff run. It is a fact, however, that the dominant 2013 Seattle Seahawks team had many steals on their roster.
Seattle only had a couple players — mainly running back extraordinaire Marshawn Lynch — signed to large contracts. As Yahoo Sports pointed out ahead of the 2013 campaign, quarterback Russell Wilson's contract reportedly ranked 85th out of 120 active QBs that season with a $526,217 base salary. All-Pro cornerback and smack-talk aficionado Richard Sherman also made less than his caliber of play suggested; he earned a $555,000 base salary.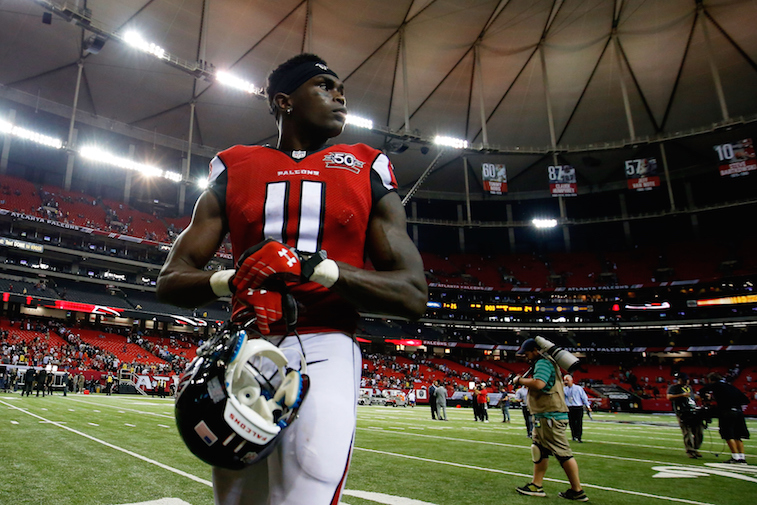 For the Falcons:
Outside of Matt Ryan, wide receiver Julio Jones, and center Alex Mack, Atlanta isn't shelling out major bucks as they look to win their first Super Bowl in franchise history. The Falcons Wire reported, via numbers from Over the Cap, that Atlanta will end this season "with roughly $32.8 million in cap space for next year."
Defense: Stopping the aerial attack
In Super Bowl XLVIII, Seattle's defense silenced the Denver Broncos — a team whose offense was supposed to burst through the Seahawks without a problem. Atlanta heads into Super Bowl 51 with a similar task against New England. They face a widely-touted offense that boasts a heavy passing game.
For the Falcons:
No, even with Quinn on the coaching staff the current Falcon's defense does not match the Richard Sherman-led arsenal from season's past. In fact Atlanta's young defense ranked toward the bottom of the league this regular-season campaign, making for one of the biggest spreads between a team's offense and defense.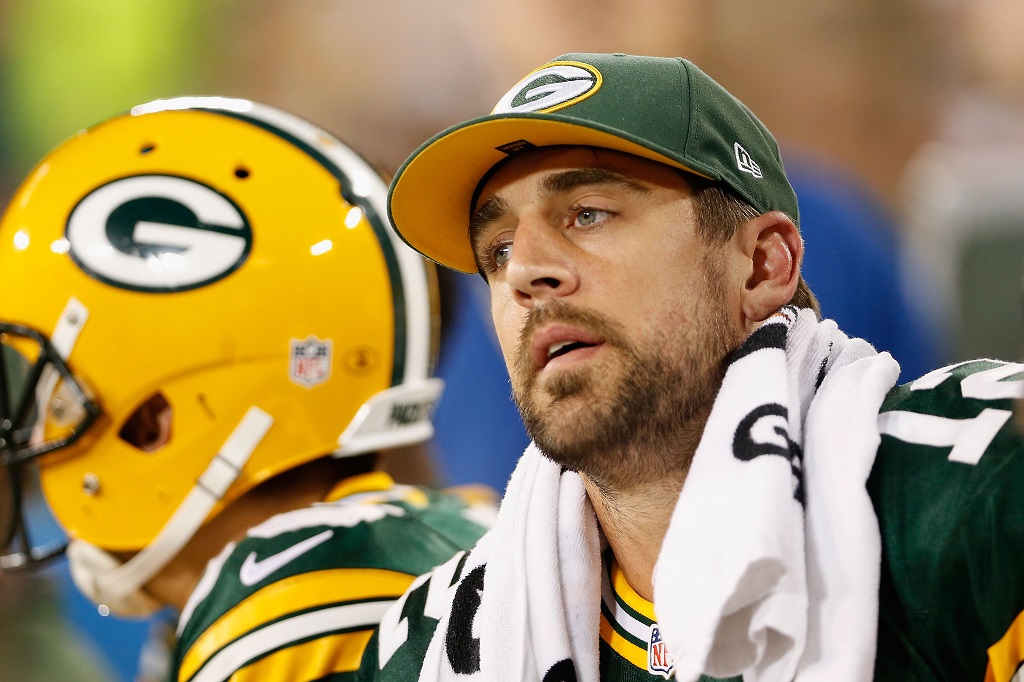 But in their improvement since Atlanta's bye week there is reason to believe that the young d-corps is up to the challenge. Look at how they fared against Green Bay in the NFC Championship game, generating two turnovers and two sacks and not allowing the Packers onto the board until the third quarter. As The Washington Post suggested, Atlanta's d-corps could peak at just the right time.
Offense: More than just the quarterback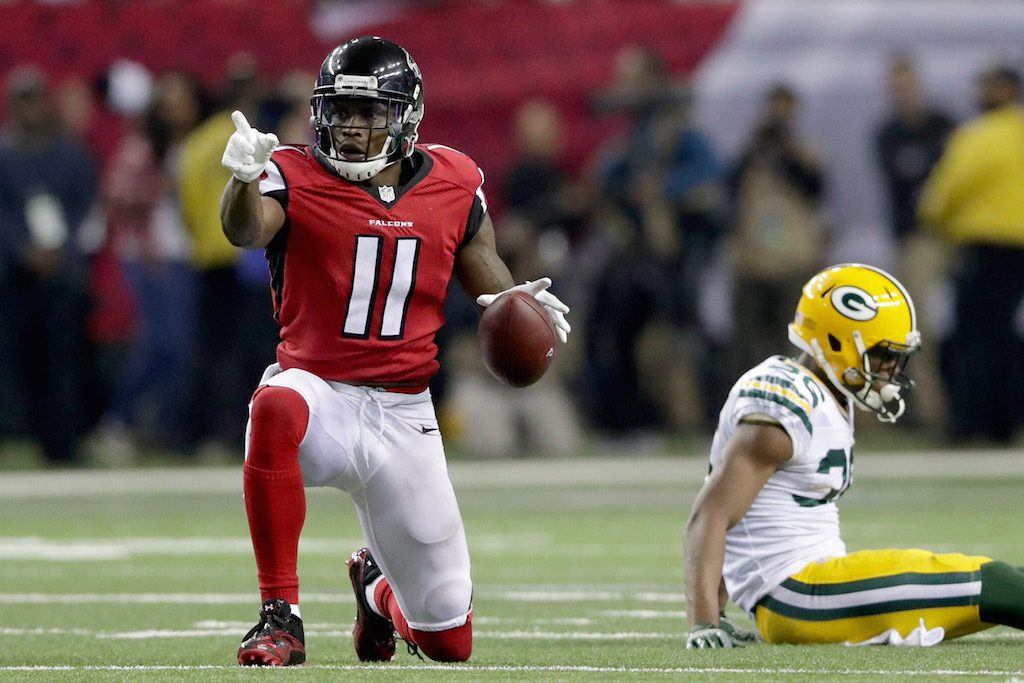 Ahead of the Falcons/Seahawks playoff rumble, Seattle head coach Pete Carroll explained Atlanta's offense: "They're good at everything on offense. They run the ball well, they're aggressive with their run game and it's a diverse run game." What a concise description of this offense headed into Super Bowl 51. It is, in a way, like the offense Russell Wilson had during the Seahawks' last two Super Bowl runs; a terrifying run game with Marshawn Lynch, and options downfield with Golden Tate and Doug Baldwin.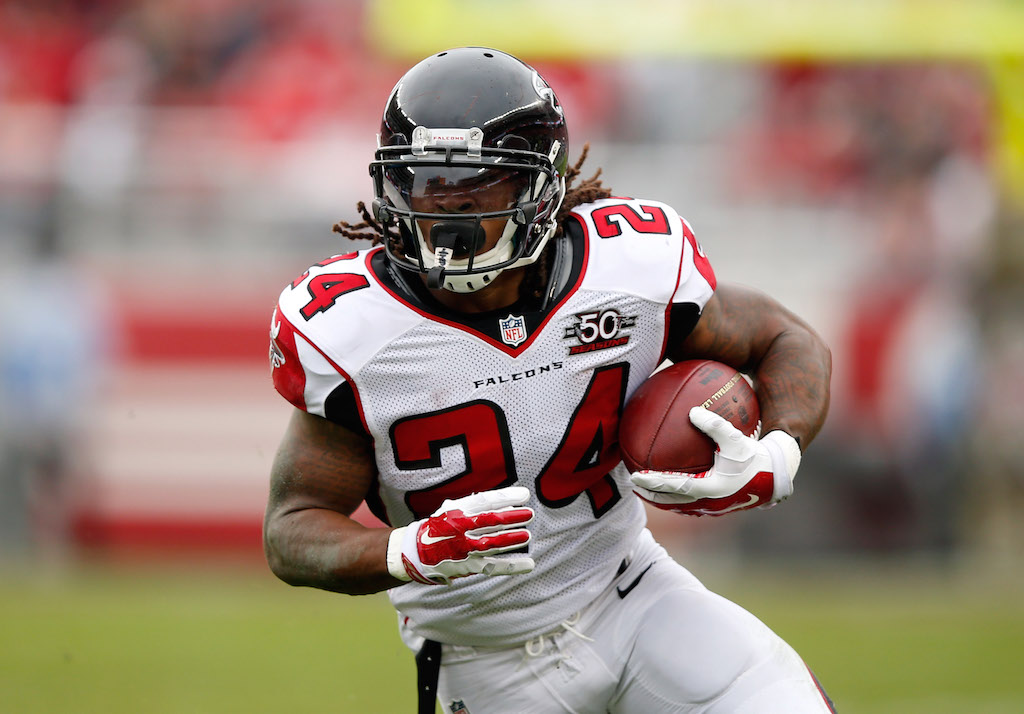 For the Falcons:
Matt Ryan's MVP-caliber season cannot be ignored. However, the Falcons wouldn't be as dynamic without such a well-rounded offensive arsenal. The ground game is lethal with Devonta Freeman and Tevin Coleman. And if there was any doubt about what Julio Jones could do after his injury issues, look at how he blew the NFC Championship game wide open.
The calm behind the play-calling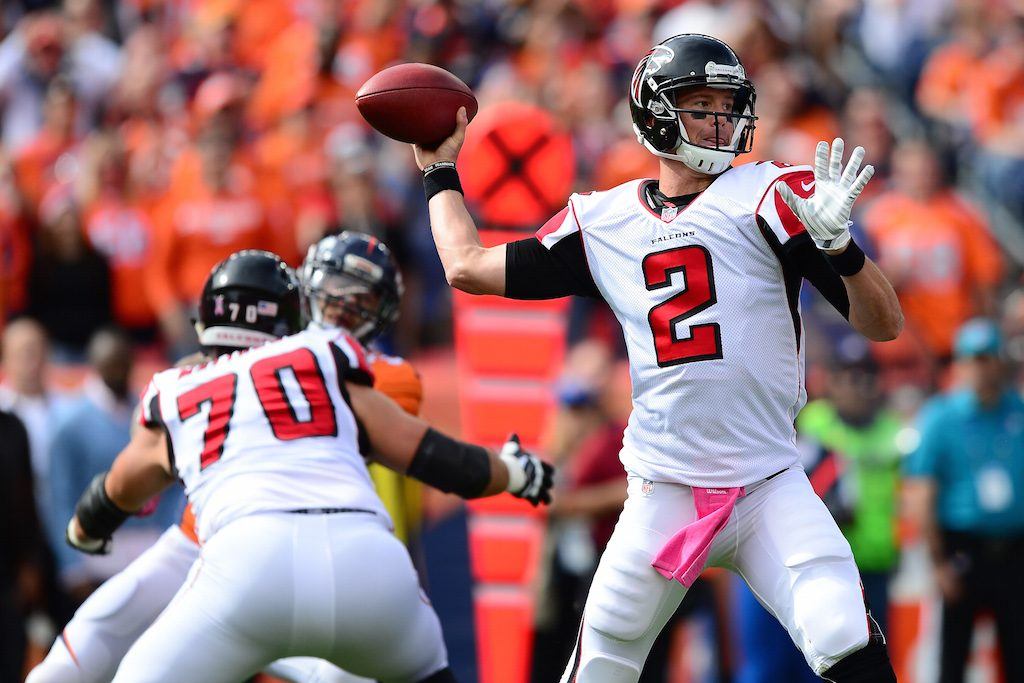 Russell Wilson, tapped as "the other guy" in Seattle's 2014 Super Bowl trip, told reporters, via the New York Daily News, how to control emotions while captaining the ship in such a big game:
I think the biggest way is just to be as normal as possible. Enjoy the moment, take it all in. It is real. We're playing in the Super Bowl, Super Bowl 48. At the same time, though, just be poised, be the calm in the storm. Play with a smile on my face and go after it … Enjoy the moment and just capitalize when the big plays come.
For the Falcons:
Bringing the "calm" is a no-brainer for Matt Ryan. That's how he got his darn nickname after all. It's that "under-the-radar" sense that makes Ryan such a dangerous weapon all himself. Seattle linebacker Bobby Wagner talked about Matty Ice ahead of the Falcons-Seahawks game a couple weeks back:
I think he's more mobile than people give him credit. He's not going to run it but he'll get out there. He's able to make those throws on the move. Just being able to move around and make those throws with accuracy is what stuck out to me.
The underdog angle
Calling the 2013–14 Seahawks "underdogs" sounds pretty ridiculous now, looking back at how dominant they were in those playoffs. Yet they went up against a Peyton Manning-led team and had never won a Super Bowl, so the "underdog" label stuck for a while.
For the Falcons:
We're not saying the Falcons lack fans who are rooting for them. In fact, anyone who enjoys watching the Patriots lose — and that's a huge group — is rooting for Atlanta to win on Sunday. But the Falcons are still the dark horse here, in search of their first championship, while their opponent has won a few since the start of this millennium.
Although let's not forget, the underdog New York Giants defeated New England in the Super Bowl, twice. No wonder Matt Ryan has reportedly exchanged texts with Giants quarterback Eli Manning.
Statistics courtesy of ESPN and Pro-Football-Reference.