Why the Chicago Bulls Are Completely Hopeless
The Chicago Bulls were once a proud franchise, winning six championships under the leadership of Michael Jordan. But since the final time Jordan put on a Bulls uniform, things haven't been so happy in Chicago. The Bulls have made just one appearance in the Eastern Conference Finals and zero trips to the NBA Finals, putting together only three seasons with 50 or more victories since 1998.
It's easy to blame bad ownership, bad coaching, and even bad luck for why the Bulls might never win another NBA championship, but there's no escaping the fact that they've made some pretty awful decisions as a franchise. Here are the Bulls' biggest blunders of the last 20 years, and the biggest reasons why the franchise is a lost cause.
7. Trading Tyson Chandler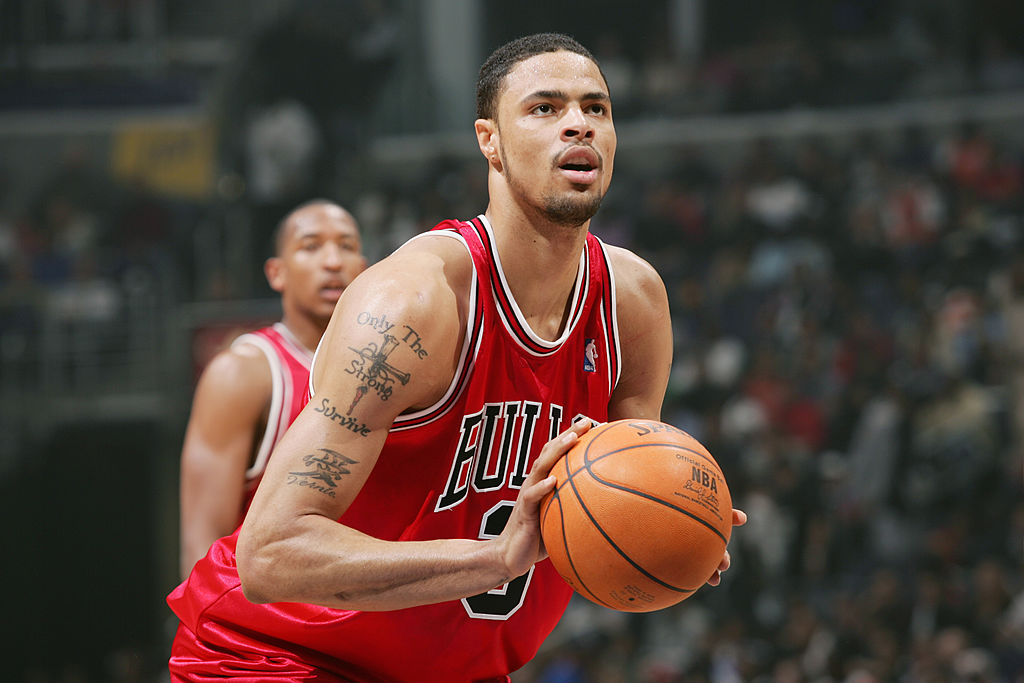 Back in 2006, the Bulls made a lot of moves to try to improve their team (more on this later). One of those big moves involved dealing center Tyson Chandler — who just signed a contract extension the previous offseason — to the New Orleans Hornets. The deal included 37-year-old forward P.J. Brown, who played one year in Chicago and two total seasons before retiring, and guard J.R. Smith. We suppose Smith could've been the silver lining in the trade, had the Bulls not traded him for two second-round picks a week later.
Chandler was only 23 years old at the time of the deal. He went on to have an excellent NBA career, making an All-Star team, three All-Defensive teams, and one All-NBA team. He also won both a Defensive Player of the Year award and an NBA championship ring. The Bulls traded one of the best defensive centers of the last decade for what amounted to a couple of second-round picks and cap space.
6. Giving away Kyle Korver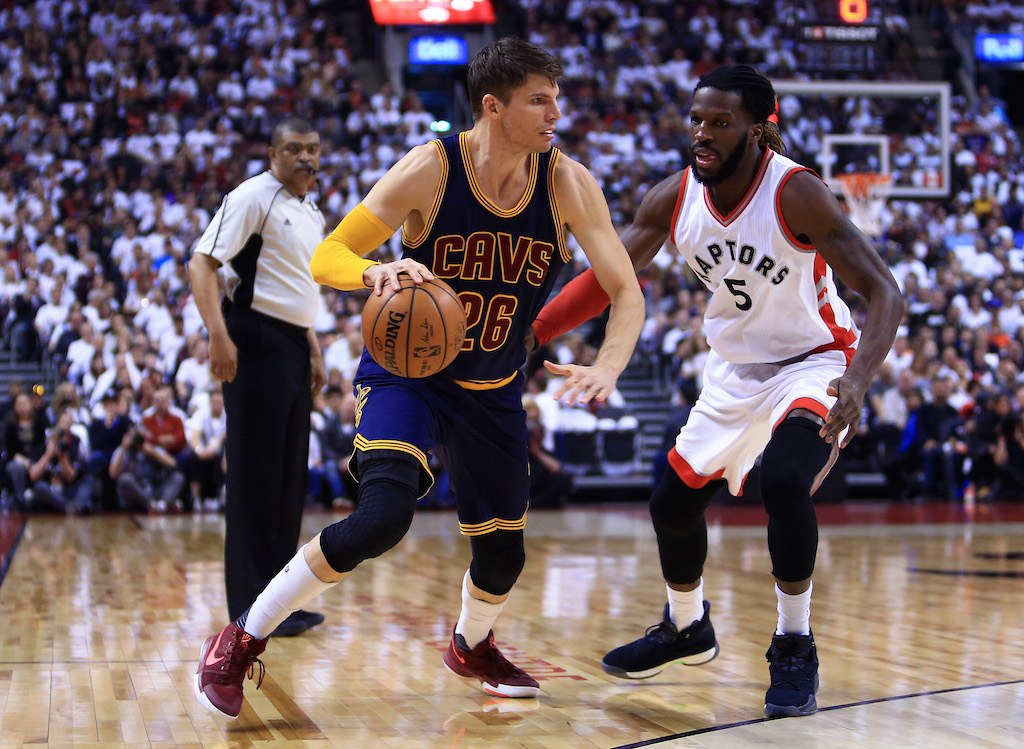 Speaking of the Bulls just giving away a player, this also happened with sharp-shooting guard Kyle Korver. Chicago signed Korver as a free agent back in 2010, giving him a three-year deal worth $15 million. But after two seasons, the Bulls sent him to the Atlanta Hawks in exchange for money and a trade exception that they never used.
Korver had some great seasons with the Hawks and has been one of the best shooters in the NBA ever since. Now 35 years old, Korver has hit 45.5% from three-point range since leaving Chicago; he also made his first All-Star team in 2014–15. We could make a solid argument that, for their situation, trading Korver in the final year of his deal made sense. But he was an asset, and the Bulls simply gave him away.
5. Signing Ron Mercer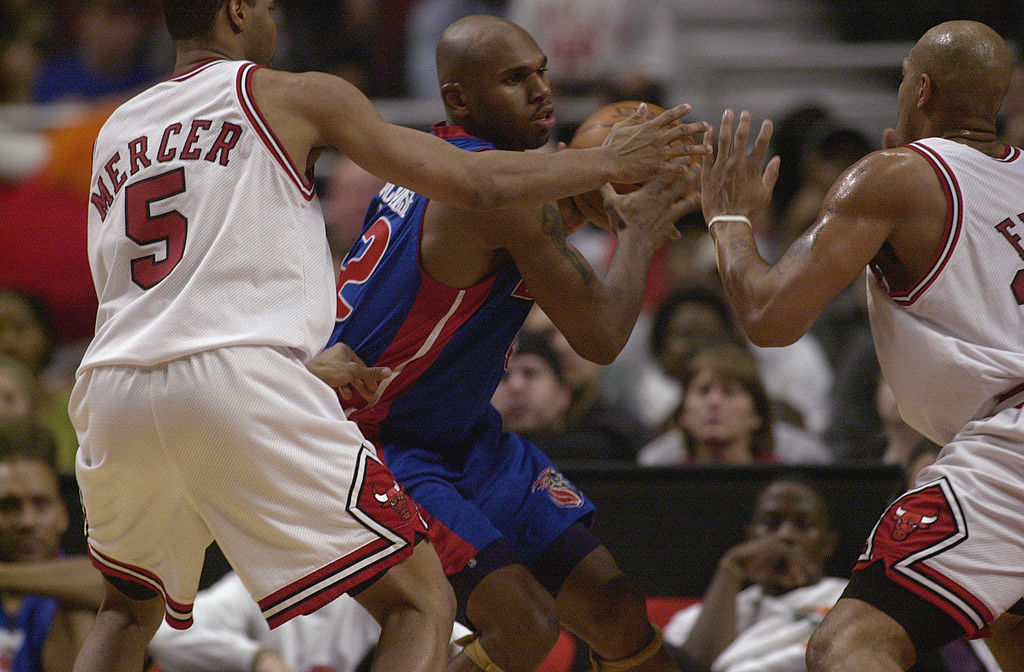 In the summer of 2000, the Bulls were coming off two horrible seasons after winning six championships in eight seasons. They'd drafted a few future stars (Elton Brand and Ron Artest) and hoped to attract a big-time free agent to take their money. Available players included Tim Duncan, Grant Hill, Tracy McGrady, and Eddie Jones, and it looked like the Bulls would land one of them.
But they didn't. They tried and failed on every single player, leaving their roster with a ton of cap space. So rather than spend wisely or save some of that space for a midseason trade, they signed guard Ron Mercer to a six-year, $67 million contract. Mercer was a massive mistake. In fact he was out of the NBA before he even turned 30. To unload him, Chicago had to trade Artest and Brad Miller to the Indiana Pacers for Jalen Rose.
4. Trading Jimmy Butler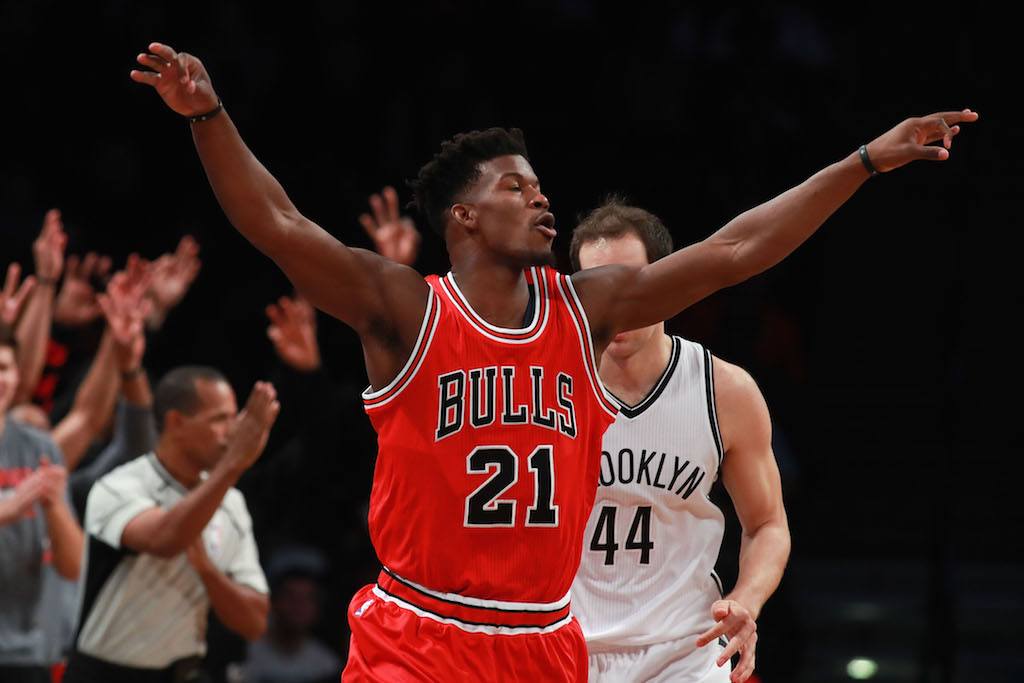 The Bulls entered the 2017 NBA Draft looking to find their direction forward, and they chose it. Chicago traded Jimmy Butler — arguably one of the top 10 players in the NBA and someone who is locked in for two more seasons at a reasonable rate — to the Minnesota Timberwolves. Most fans and experts would argue that trading Butler, in and of itself, wasn't the bad part. It was the lack of quality players and draft picks they received in return that was so shocking.
In exchange for Butler, the Bulls received second-year player Kris Dunn, Zach LaVine (who is coming off ACL surgery), and the draft rights to rookie forward Lauri Markkanen. No future draft assets, no young budding stars, and they didn't even get to keep their own first-round pick. Some may even argue that the player the Wolves drafted at No. 16, Justin Patton, will end up being a better player than Markkanen. Trading Butler may have been the right move, but it was poorly executed.
3. Signing Ben Wallace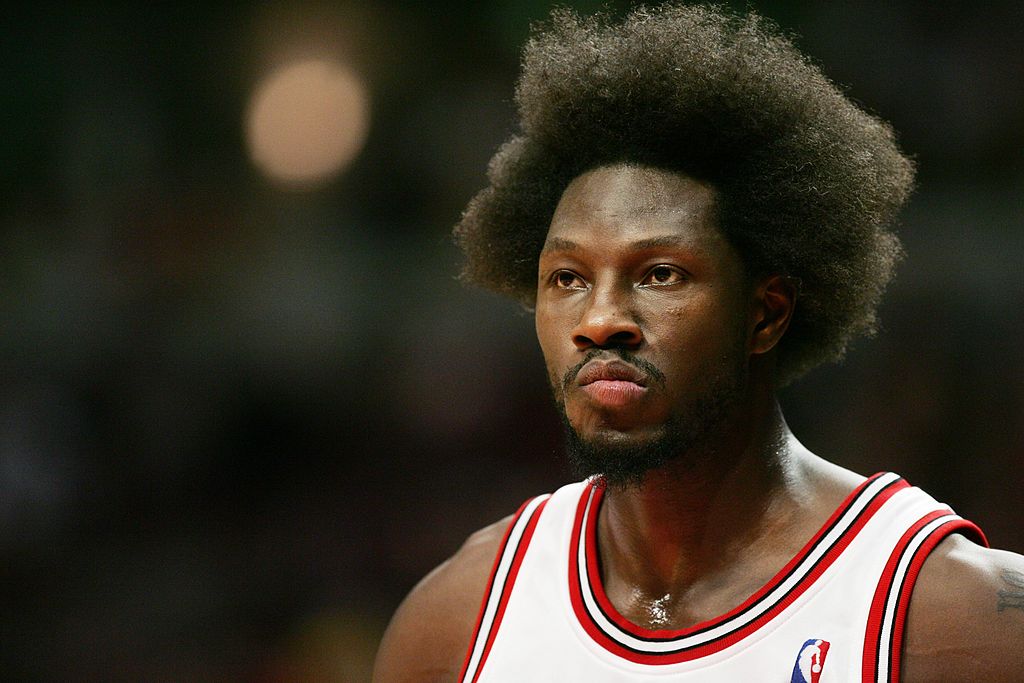 In the same offseason that the Bulls traded away Chandler, they used their cap space to finally land a big-time free agent. Chicago signed former Detroit Pistons center Ben Wallace to a four-year, $60 million deal, bringing in one of the biggest pieces of Detroit's championship puzzle. The Bulls had gone 41-41 the year prior and seemed to think they were a player or two away from truly contending.
But they completely overlooked the fact that Wallace was already 32 years old and his numbers were declining. His rebound per game average had been falling for three consecutive years heading into his first season in Chicago, and it didn't get better from there. Wallace clashed with head coach Scott Skiles; the Bulls were nowhere near as good as they thought they'd be; and the Pistons ended Chicago's season in the second round of the playoffs.
Wallace made it partway through his second year with the team. Then they traded him in a salary dump to the Cleveland Cavaliers as Chicago fell out of postseason contention in 2007-08.
2. Trading Scottie Pippen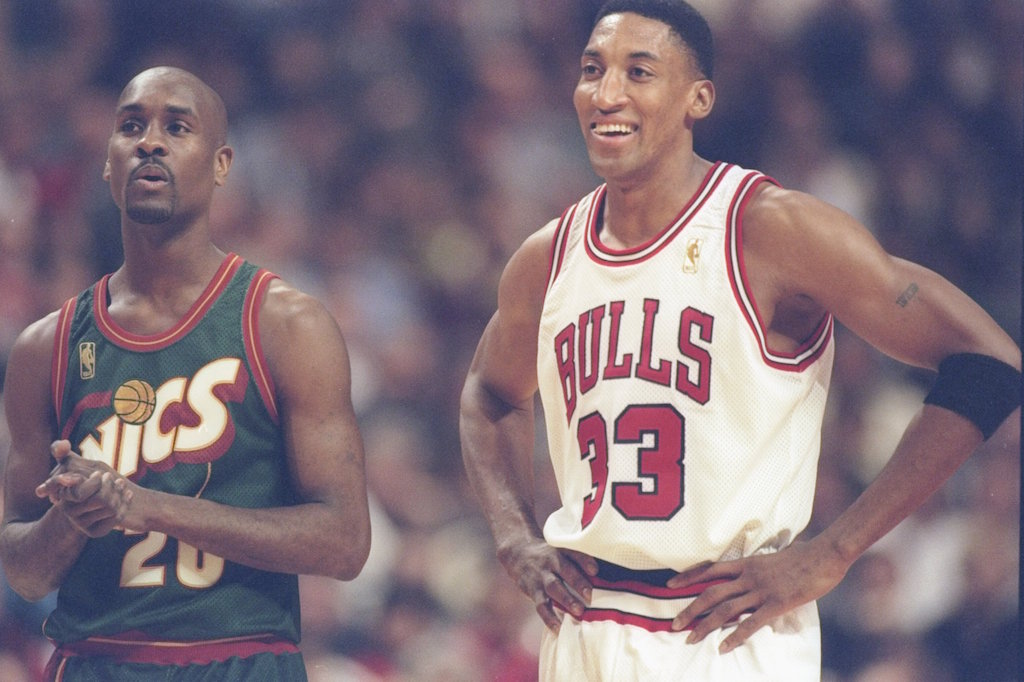 Scottie Pippen was the subject of trade rumors for years, starting shortly after his excellent 1993–94 season. Looking to rebuild in the absence of Jordan, the Bulls strongly considered moving their star small forward. But those rumors died down a bit once Jordan returned to the team late in 1995. After that, the pair lifted Chicago to three more championships.
But after Jordan, Phil Jackson, and others left town following the final championship in 1998, the Bulls committed to moving Pippen. Considering that he was 33 years old, there's no arguing that it wasn't right at the time. The major problem: Pippen was a star player and the Bulls held all the power in finding him a new home. So rather than acquire some great young assets, or even some first-round draft picks, the Bulls essentially gave him to the Houston Rockets for nothing.
Chicago traded Pippen to Houston for forward Roy Rogers — who the Bulls released before he ever saw the court in a regular-season game — and a second-round pick that they used on center Jake Voskuhl. The Rockets traded Pippen to the Portland Trail Blazers less than a year later in exchange for six players.
1. Trading LaMarcus Aldridge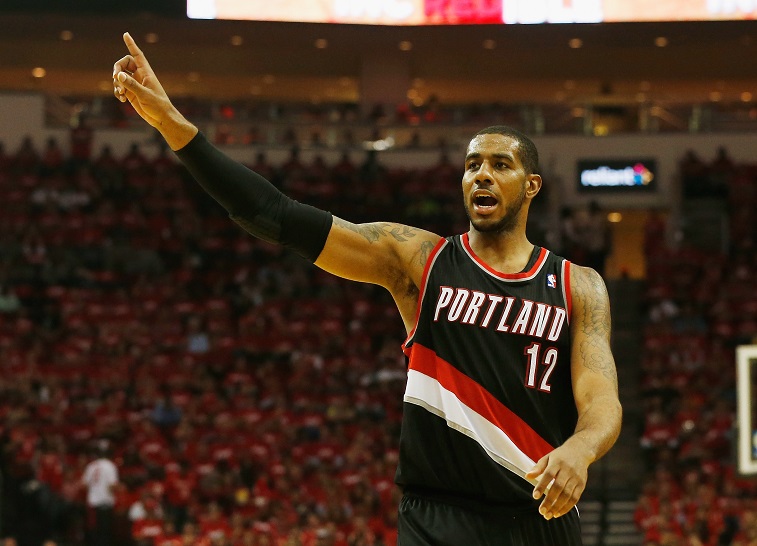 While the entire list of blunders to this point are bad enough to make you shake your head, none compare to what the Bulls did on draft night back in 2006. The Bulls owned the second pick in the draft, and all the Chandler and Wallace stuff was still a few weeks away. Chicago needed a low-post scorer, and power forward LaMarcus Aldridge was a perfect fit.
The Bulls drafted Aldridge, much to the delight of their fans. But then they shocked everyone by trading him to the Portland Trail Blazers in exchange for project forward Tyrus Thomas. After 11 seasons, Aldridge is a five-time All-Star with career averages of 19.1 points and 8.3 rebounds per game. Thomas finished his Bulls career with 7.8 points and 5.1 rebounds per game, and hasn't played in an NBA game since the 2014–15 season.
Not only was the Aldridge-for-Thomas deal the worst in Bulls history — imagine Aldridge and Chandler together for the last decade — but it's one of the worst trades in NBA history as well.
Statistics courtesy of ESPN and Basketball-Reference.