NBA: Why the Bulls Will Regret Firing Tom Thibodeau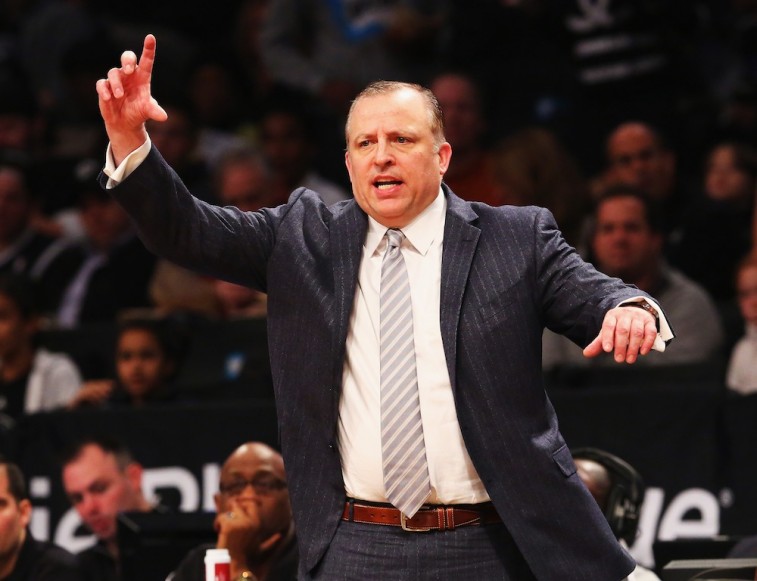 Barring any unforeseen circumstances between now and opening night, Iowa State coach Fred Hoiberg is the new head coach of the Chicago Bulls. He was not an NBA head coach at the end of last season.
At the time, this swap felt like it had been in the works for quite some time, and while the Chicago Bulls did get their man, it remains impossible to talk about this situation without addressing the elephant in the room: The unceremonious firing of Tom Thibodeau.
When the Bulls finally decided to put all the speculation to bed and cut ties with the man who's been calling the shots on the Chicago bench for the past five seasons, Bulls chairman Jerry Reinsdorf released a statement depicting his feelings on the matter:
"…Teams that consistently perform at the highest levels are able to come together and be unified across the organization — staff, players, coaches, management and ownership," he continued. "When everyone is on the same page, trust develops and teams can grow and succeed together. Unfortunately, there has been a departure from this culture. To ensure that the Chicago Bulls can continue to grow and succeed, we have decided that a change in the head coaching position is required…"
The Bulls brass can talk all it wants about the need for a culture change or how teams in the NBA can't succeed unless all parties involved are on the same page, but that's not the whole truth. What's being left out here are a few key facts — this front office never supported its head coach, it consistently undermined him every chance it got, and it was itching for the opportunity to replace him. And so it was. However, the joke's on the Bulls. Because while the higher-ups are excited about the future direction of this organization, they fired a great coach. And they will regret it.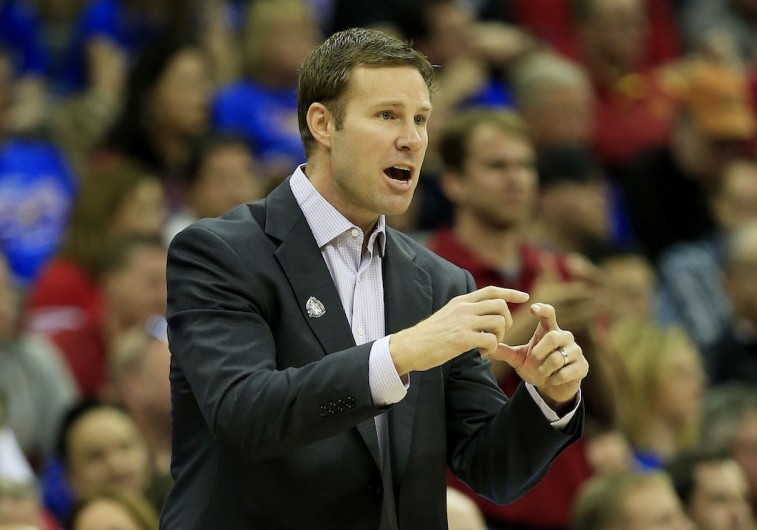 None of this is a knock on Fred Hoiberg. In his five seasons in Ames, Iowa, he has done a fantastic job manning the ship for Cyclones. His career record of 115-66 (.673 winning percentage) should be commended. The Big 12 is not an easy conference to play in and, during his tenure, Hoiberg has navigated his clubs to two conference tournament championships. On top of that, he has also led the Cyclones to four NCAA tournament births in five tries. There can be no denying these impressive accomplishments. But this isn't about what Hoiberg can bring to the table. It's about what you're losing by getting rid of Thibs.
It seems weird to call him a winner, since Chicago has yet to win an NBA championship since Jordan, but if any NBA head coach falls in that category, it's Tom Thibodeau. His teams have never never won fewer 45 games in a single season (including the lockout year), they have never folded on account of injuries, and the entire league is now build around defeating the "Thibodeau defense."
This past 2014-15 season was the first time that a Thibodeau-led Bulls team finished outside the top 1o in defensive efficiency. Considering the constant lineup changes, that is super impressive. In fact, we can't think of anyone in the NBA who's managed to do more — with their back against the wall — than the former coach of the Chicago Bulls. Unfortunately, there are times when pride simply gets in the way. And we can't help but think that's at the forefront of this entire situation.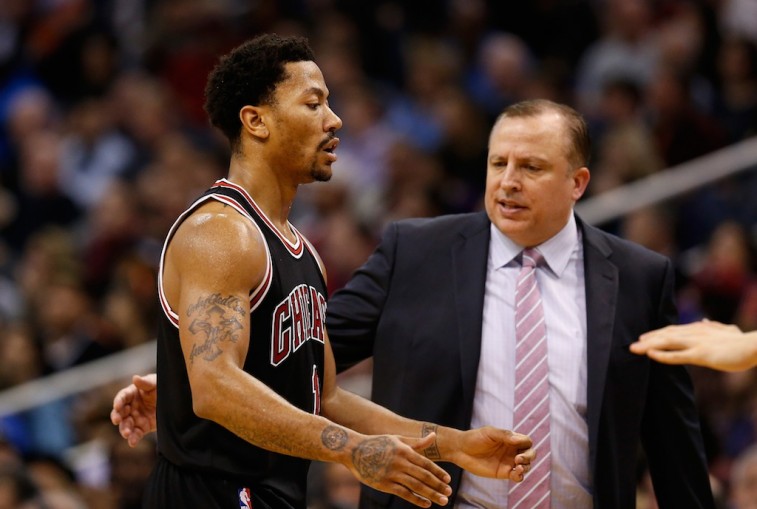 Perhaps we're wrong. Perhaps Fred Hoiberg will turn out to be the right man for the job. He is, after all, personable, charming, and considered a players' coach. He ran a pro-style offense at Iowa State, and the Bulls brass seem to believe that he can bring that same free-flowing style to Chicago. But more importantly, he already has an established relationship with Bulls general manager Gar Foreman. Considering the lack of communication between Thibodeau and the front office, this could be a welcome change for the entire organization. Still, it was clear the Chicago brass never fully gave its former head coach the respect he deserved.
Thibs may rub some folks the wrong way. He runs a tight ship, he doesn't cater to anyone, and he tends to not give rookies a whole lot of playing time. But he never cracks under pressure. He's been known to find success under the most difficult of circumstances, and his .647 winning percentage is nothing to scoff at. And yet, it wasn't enough to appease the Chicago higher-ups.
Right now things appear peachy in Chi-town. Thibodeau is gone and Hoiberg appears ready to step in. The Bulls front office is getting its guy — it should be elated. But what happens when things go wrong? As fans of the modern-era Bulls can tell you, something always goes wrong. It's at these times that you want someone who's battled tested; someone who doesn't fold under the weight of the pressure. Chicago had that guy under contract for two more years, but they decided to cut him loose. Don't be surprised if they regret that decision.
All statistics are courtesy of Sports-Reference.com.