Why the Chicago Cubs Might Actually Miss the Playoffs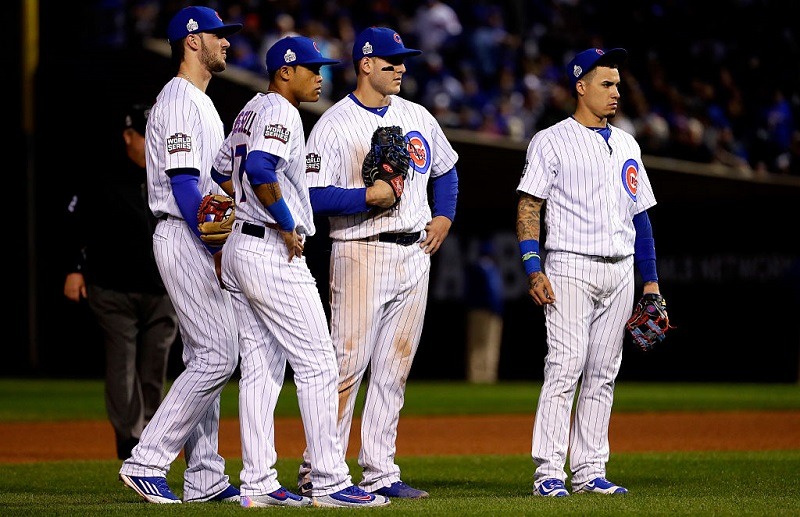 The Chicago Cubs have had a difficult season. After going 103-58 during the 2016 regular season, winning their first National League pennant since 1945, and winning their first World Series championship since 1908, much of the same team has struggled around .500 all year. Injuries, poor performance, and pitching issues have put getting back into the postseason in 2017 in serious jeopardy. We took a look at a few reasons why the Cubs may not play playoff baseball in October.
7. Awful situational hitting
The big killer for the Cubs this season has been a complete inability to drive in runs in key situations. Take, for example, the fact that reigning National League MVP Kris Bryant is hitting just .118 in 42 plate appearances with two outs and runners in scoring position. In a recent winnable game against the Tampa Bay Rays, the Cubs had two runners on with zero outs in the sixth inning, one on with zero outs in the seventh, and a runner thrown out at second base with one out in the eighth. They scored no runs in those three innings and lost the game 6-5.
That's the best available summary of their offense in 2017. That was the type of game that this team absolutely would've won in 2016. Their July game against the Seattle Mariners evidenced this when they came back from down 6-0 and won 7-6 in extra innings. This team just doesn't seem to have that ability.
6. The starting rotation isn't very good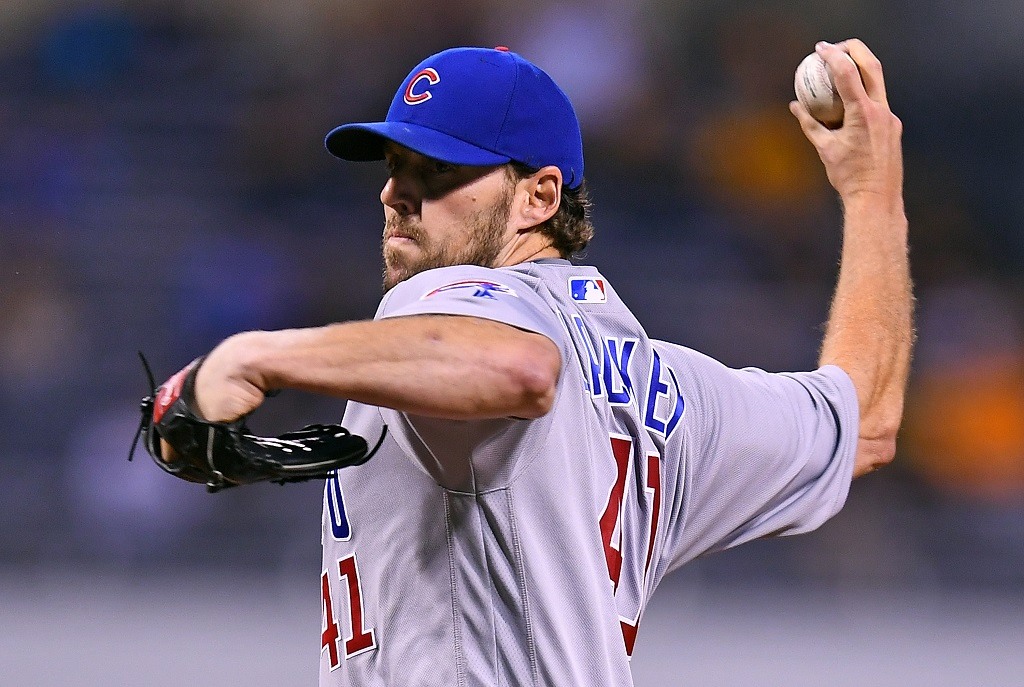 After the combination of Jon Lester, Kyle Hendricks, Jake Arrieta, John Lackey, and Jason Hammel posted a combined ERA of 2.96 in 2016, forging the best starting rotation in baseball, much of the same group took a major dive in 2017. The rotating door of Brett Anderson and Eddie Butler has replaced Hammel, with the ERA of the unit jumping to 4.52. That's a massive difference, and specifically poor performances from Arrieta and Lackey are the most concerning.
But there are also Lester and Hendricks, who finished No. 2 and 3 in the Cy Young voting last season but who have been very mediocre so far in 2017. Lester has been hit and miss, getting knocked around on occasion and not being the shutdown ace Cubs fans are used to. Hendricks has made just 10 starts with a 4.09 ERA, finding himself on the disabled list for over a month.
5. One trade can't fix their problems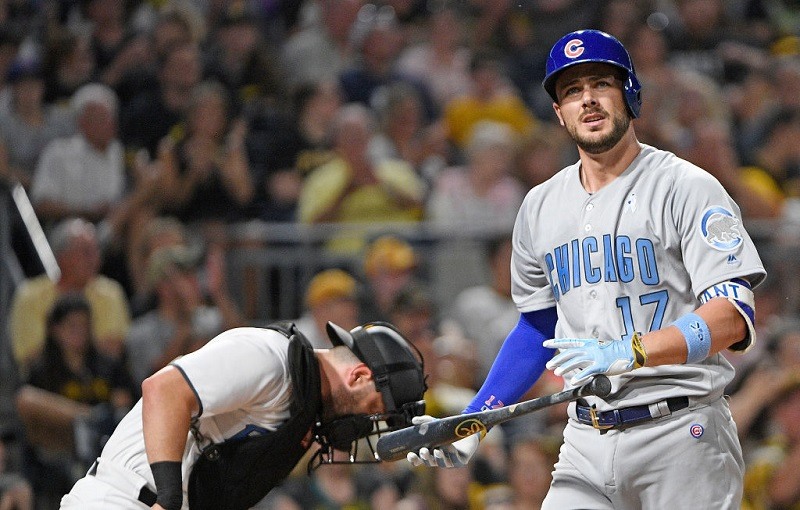 The Cubs have a handful of pitchers who they're targeting ahead of the July 31 trade deadline. But the truth of the matter is that one starter — no matter how good — won't fix their problems. They've allowed 67 first inning runs in their 83 games, which amounts to a 6.94 ERA. The Cubs are consistently falling behind, no matter which pitcher is on the mound. And they show an inability to come back from deficits.
Should the Cubs actually pry Chris Archer away from the Tampa Bay Rays (just as an example), the other big problems won't just magically go away. Dealing for a starting pitcher won't stop Lackey from leading the league in home runs allowed or get Bryant to hit better in clutch situations.
4. Injuries have decimated their lineup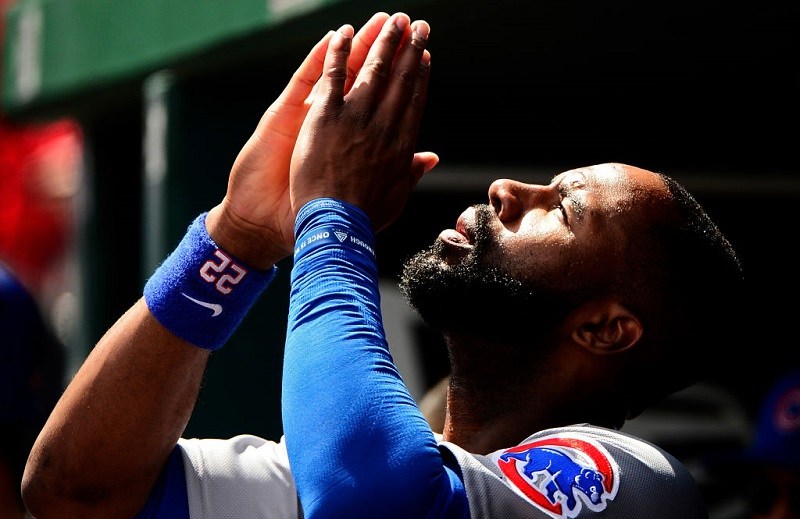 The Chicago Cubs began 2017 boasting positional depth that the entire league envied. They seemed so deep that many thought that players such as Javier Baez and Albert Almora would be forced into part-time roles and a top prospect like Ian Happ would be forced to spend time at Triple-A. But in the first half of the season, teams tested that positional depth in a big way.
Ben Zobrist, the World Series MVP and possibly the most underrated part of their success in 2016, has struggled with back and wrist injuries this season. He's spent time on the disabled list, but has also attempted to battle through those injuries at the plate. It's left him with an ugly .693 OPS. Addison Russell has dealt with shoulder issues, which affected both his fielding and hitting (the latter of which has been extremely subpar). Jason Heyward, the best defensive outfielder in the league, had two stints on the disabled list in the first half of the season.
3. They relied on Kyle Schwarber too much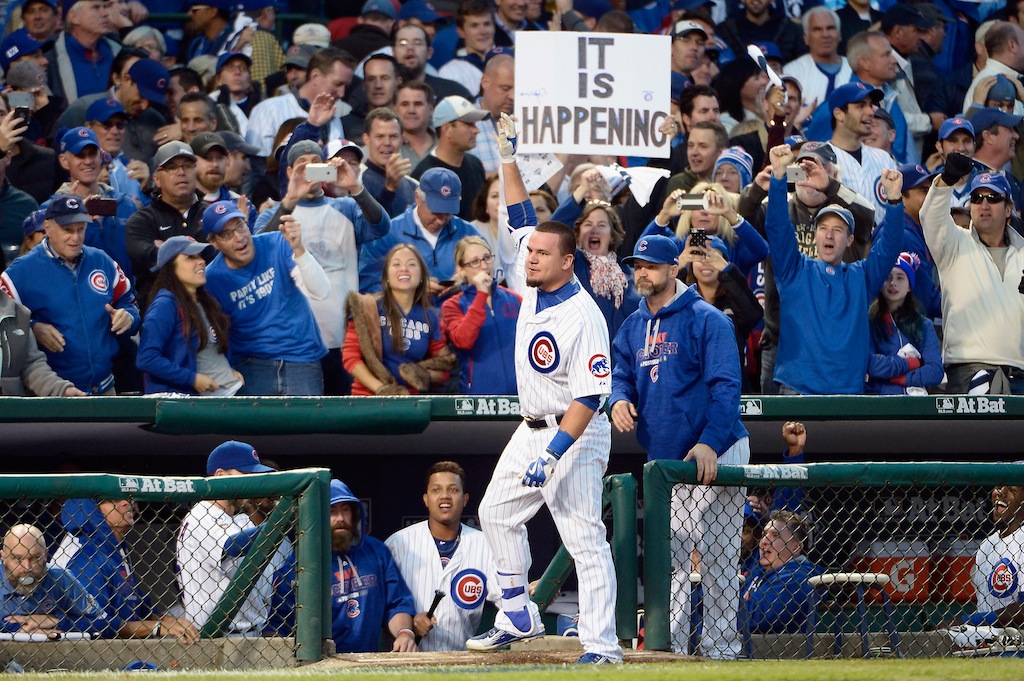 The Cubs let center fielder and leadoff man Dexter Fowler get away in free agency, neglecting to make an offer as Fowler took a five-year, $82 million deal to join their main rival, the St. Louis Cardinals. Everyone thought that outfielder Kyle Schwarber, who tore his ACL early in 2016 but returned to hit 7-for-17 in the World Series, would be back at full strength and replace the value lost in Fowler.
It hasn't worked out that way. Despite taking Fowler's spot as the leadoff man, Schwarber has struggled to consistently make contact and put the ball in play. The result is an unfortunate .171/.295/.378 slash line in 64 games played. It got so bad that the Cubs demoted him from the top of the lineup, platooned him, and eventually sent him down to Triple-A. It's possible he returns as the hitter they always believed he would be and leads the Cubs into a hot streak, but that's making a pretty big leap of faith.
2. They can't seem to sustain a winning streak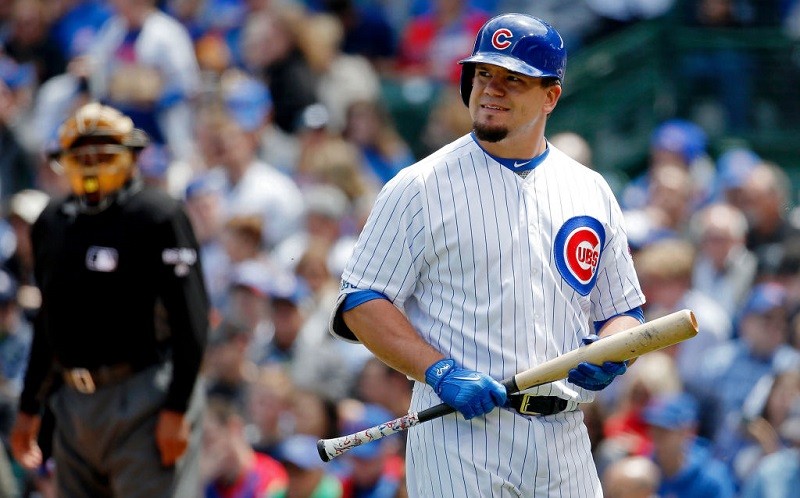 Thanks in large part to their tremendous inconsistency, the Chicago Cubs haven't been able to sustain any amount of success this season. The longest winning streak of the season is five games, from June 2 to June 6. That stretch saw them sneak into first place in the weak NL Central, but they haven't been back since. Starting on June 7, the Cubs lost four consecutive games.
Since the first of May, the Cubs have had one day in which they were three games over .500. Otherwise, they have either been two games over, one game under, or somewhere in between. It's great that they've avoided falling too far under .500, if you want to take the "glass half full" point of view. However, the fact is that every time it looks like this team will break out they follow it up with a handful of less-inspiring games.
1. The Brewers aren't going anywhere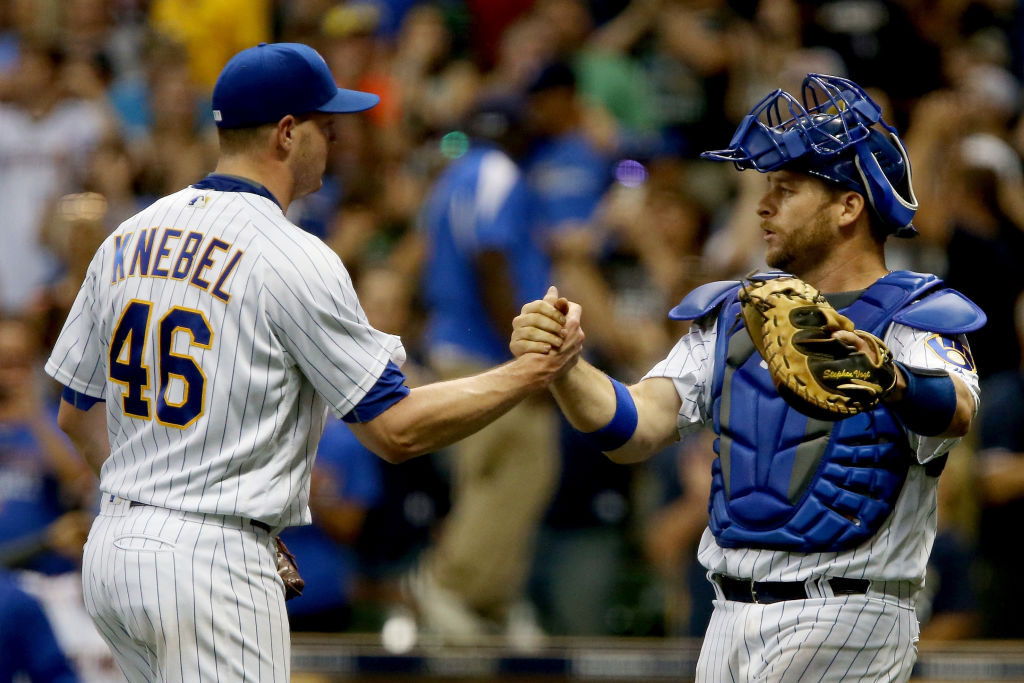 Probably the biggest problem for the Chicago Cubs is that the Milwaukee Brewers are starting to hit their stride. They've won five of their last six games (as of the start of play on July 5) and have pushed the second-place Cubs 3.5 games back — the Brewers' largest lead in the division this season. Milwaukee has been winning with a combination of solid, if unspectacular, starting pitching and an offense that scores runs.
The Cubs don't have either of those things right now, although you could certainly argue that the potential is there. Chicago definitely has the more talented roster and nobody should be shocked if they get healthy and go on a run in the second half of the season. But the way the team has played through the start of July, it doesn't look like the Cubs will be defending their World Series title in October.
Statistics courtesy of ESPN and Baseball -Reference.