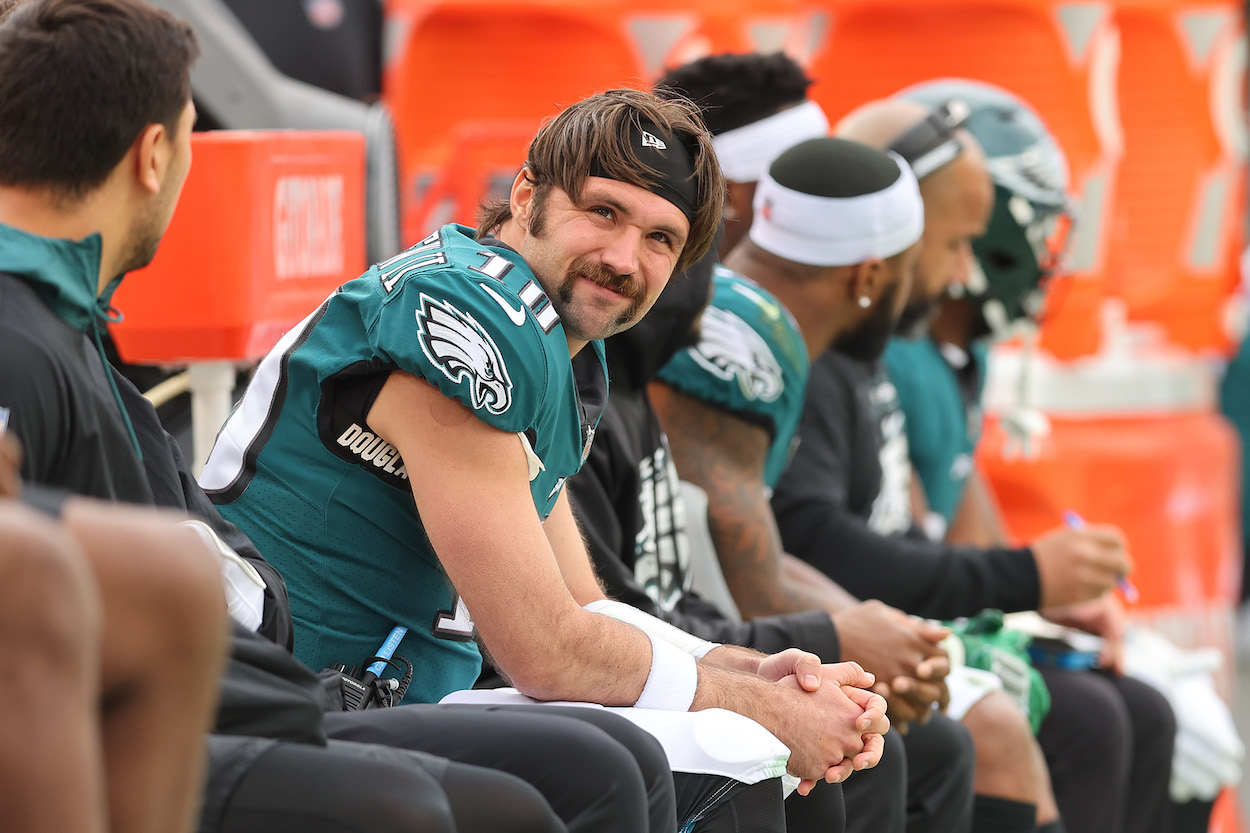 Why the Eagles Would Be Wise to Shop Gardner Minshew II This Offseason
Gardner Minshew II was named a "sneaky" trade candidate this offseason, and the Philadelphia Eagles would be wise to listen.
Much of the conversation surrounding the Philadelphia Eagles' quarterback situation is regarding Jalen Hurts. The former second-round pick is coming off a solid season where he led the Eagles to an unexpected Wild Card Round appearance. However, there are still significant rumors connecting Philadelphia to Russell Wilson, Aaron Rodgers, and Deshaun Watson.
No one is quite sure which direction Eagles general manager Howie Roseman wants to go when it comes to his team's QB1 position.
With that said, Roseman has another quarterback question to answer. He needs to decide what to do with current backup Gardner Minshew II.
The Eagles have to make a decision on Gardner Minshew II's future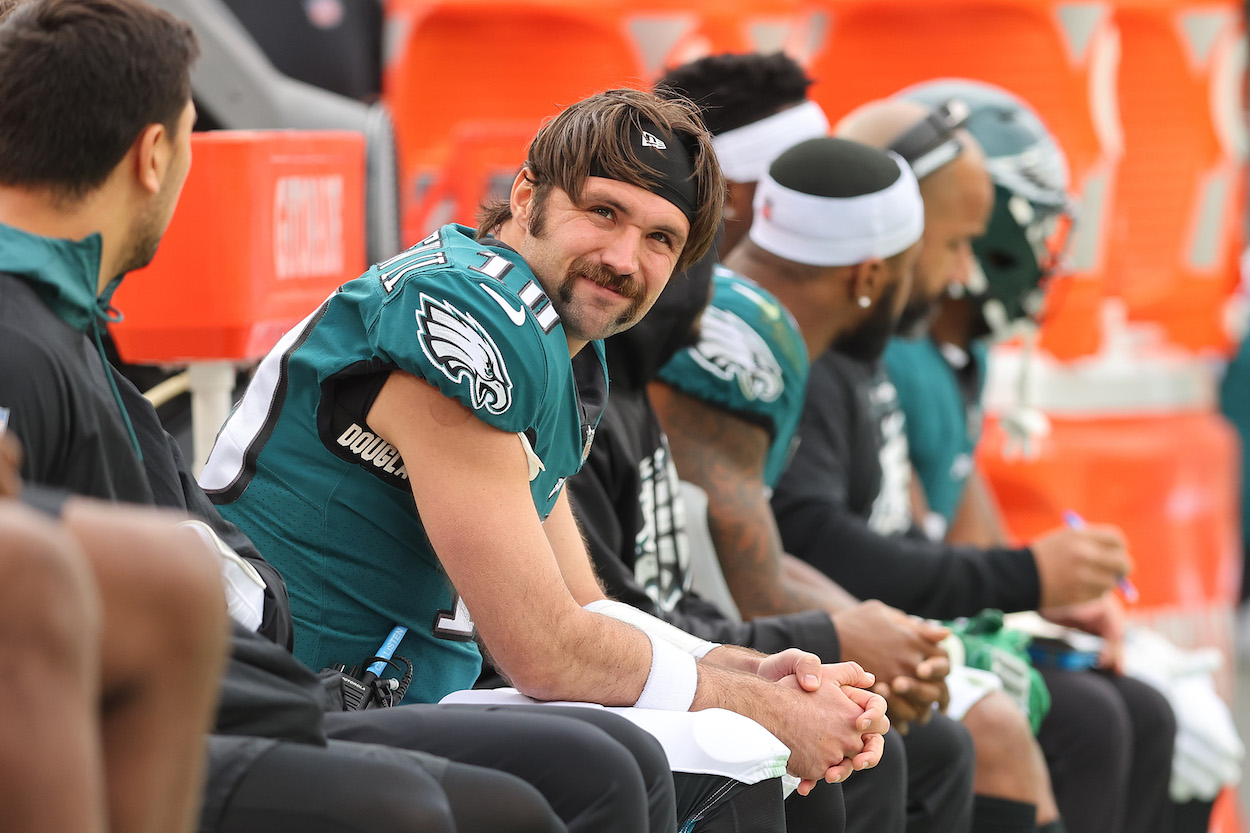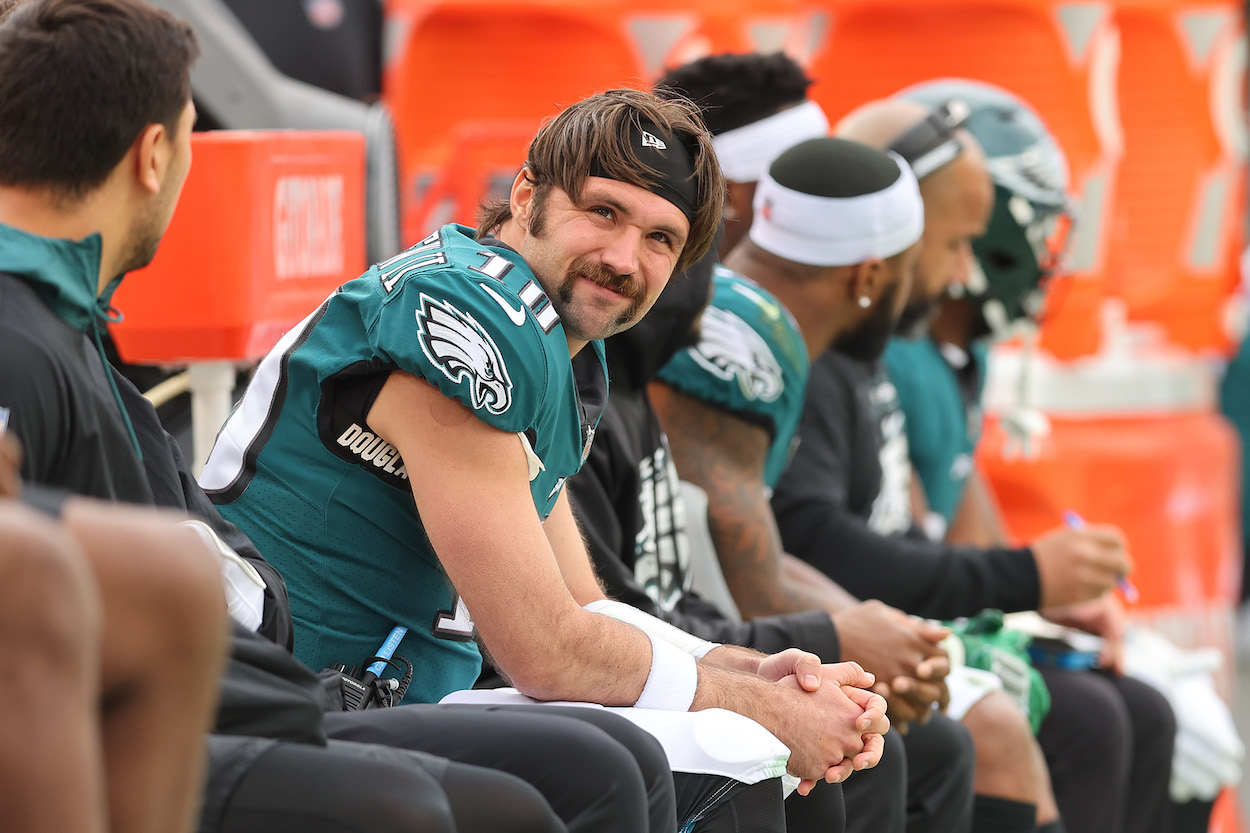 When the Eagles first acquired Minshew from the Jacksonville Jaguars last offseason, there was some talk about him joining Philly to actually compete with Hurts for the starting job. Minshew had previous success as a starting quarterback with the Jaguars and was still just 25 years old.
Minshew made his first appearance in the Eagles' starting lineup against the New York Jets in Week 13, and it went exceptionally well. He guided Philadelphia to a comfortable 33-18 win by passing for 242 yards and two touchdowns. Many Eagles fans walked away from the win feeling Minshew was the better pure passer than Hurts.
Hurts certainly offers more as a runner. However, his arm strength and accuracy have frequently come under fire since being named the Eagles' starter.
Despite Minshew's impressive performance, Eagles head coach Nick Sirianni quickly informed him that he had zero shot at replacing Hurts permanently. He was relegated to full-time backup duties — an odd spot for a young QB with experience as a starter.
ESPN named Gardner Minshew II as someone with 'sneaky trade value'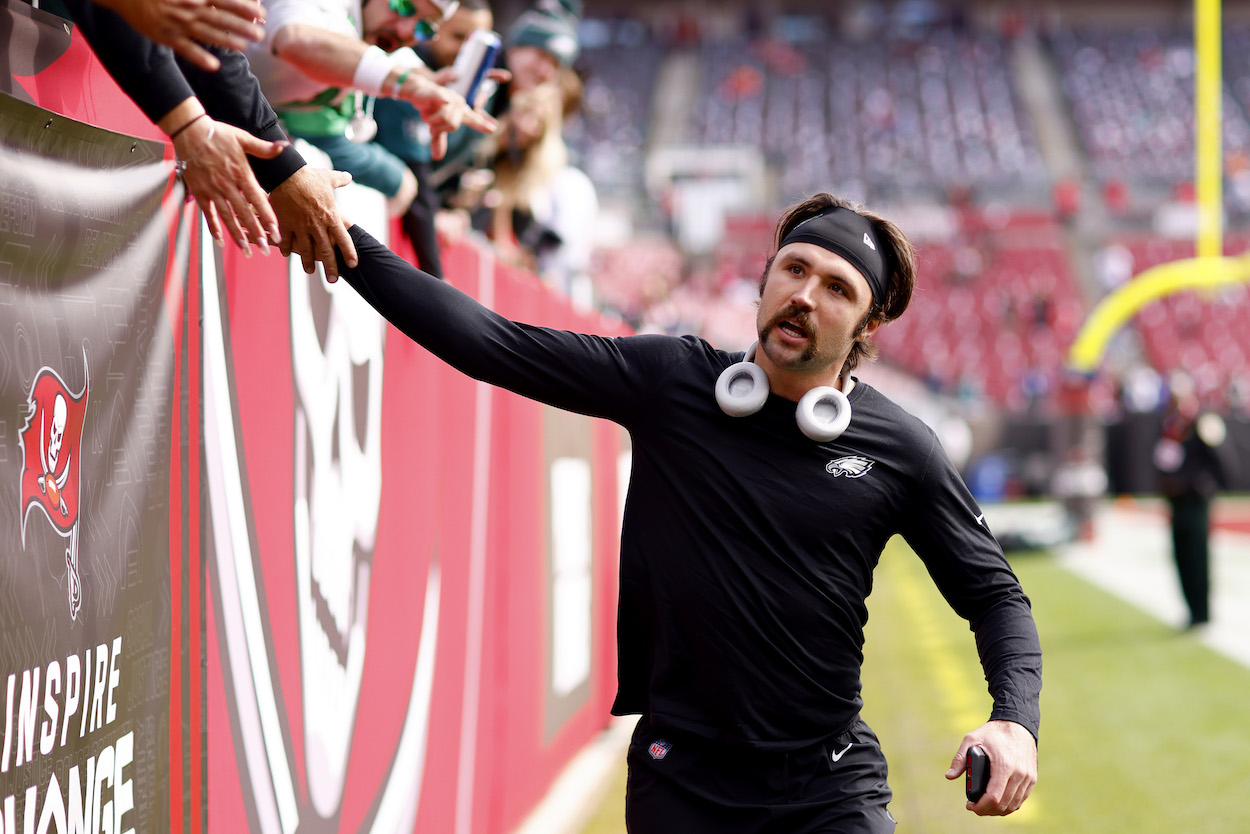 Now that it's clear Philadelphia has no plans of replacing Hurts with Minshew, one has to wonder if it will explore a trade for the fan-favorite backup. Quarterback play is hard to come by in the NFL these days. There are certainly teams who would pay for Minshew's services.
ESPN agrees. They named Minshew one of the league's top 20 "sneaky trade value" candidates.
Gardner Minshew, QB, Philadelphia Eagles. Signed through: 2022. Minshew has sneaky good value as a bridge starter. He has shown promise at two stops — Jacksonville and Philadelphia — and his $2.5 million salary is cost-effective. He wants to play. Who will give him a chance?

Jeremy Fowler, ESPN
Between Minshew's age, low salary, and desire to be a starter, he is undoubtedly an intriguing trade piece for QB-needy teams around the NFL.
The Eagles should explore a deal this offseason
Howie Roseman has historically put a great emphasis on the backup quarterback position. It'd make sense if he wants to keep Minshew around for the sake of rostering a solid QB2.
However, in the same breath, this is an opportunity for Roseman to cash out on his investment in a big way. He only spent a sixth-round pick to acquire Minshew last offseason. He could easily get more than that in a trade this offseason.
Trading Minshew for draft capital and replacing him with an older veteran via free agency is a win for all parties. Minshew gets the chance to properly compete for a starting job while the Eagles accumulate additional draft capital.
All stats courtesy of Pro Football Reference.