Why the Kansas City Chiefs Rallied Around Eric Berry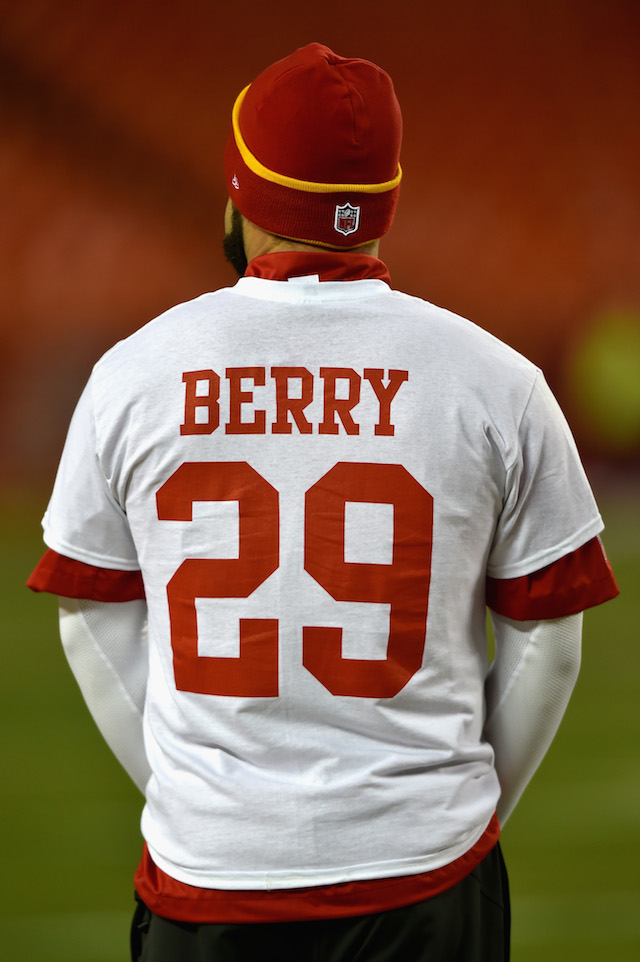 Kansas City Chiefs All-Pro safety Eric Berry complained of chest discomfort and was having difficulty breathing following the Chiefs' Week 12 Thursday night loss to the Oakland Raiders. He returned to Kansas City with the team, but when the discomfort continued into Friday, team physicians and trainers ordered an MRI, which revealed a large mass in his chest.
Berry has since been placed on Kansas City's season-ending non-football illness list and is now in Atlanta to undergo diagnostic testing at Emory University Hospital. Berry's team physical in June, which included chest X-rays and blood work, showed no irregularities, but doctors are now fearing that diagnostic testing in Atlanta will show that the All-Pro safety has lymphoma.
Berry was able to address his teammates and coaches before leaving for Atlanta, and in a statement issued through the Chiefs, he vowed to return to the Chiefs' lineup and will now be shifting his focus to defeating this new opponent. The Chiefs have had to deal with their fair share of adversity in recent seasons, and while losing a player of Berry's caliber may hurt their playoff chances, everybody in the organization is fully committed to supporting Berry in what is hopefully a full and speedy recovery. Several Kansas City players also chose to pay tribute to their stricken teammate prior to, and during, the team's Sunday night game against the Denver Broncos.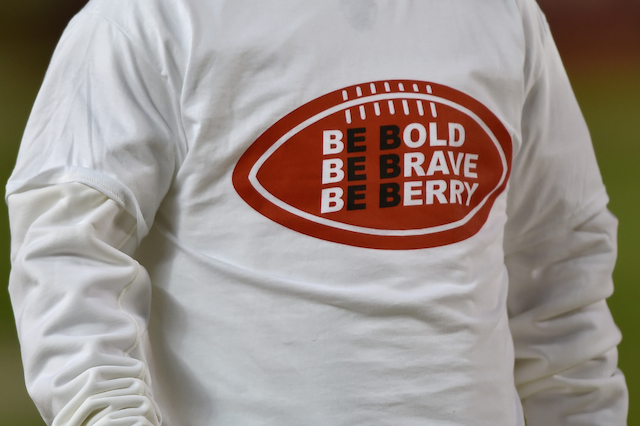 On Sunday night, before their game against the Denver Broncos, Berry's Kansas City teammates honored the former Tennessee Volunteer by wearing t-shirts to show their support of the three-time Pro Bowl safety. Several of them followed that up by taping their fingers and wearing red sock sleeves on their arms, like Berry has done for several years. The t-shirts were worn during warm-ups and are expected to become a staple of the Chiefs' pregame attire for the remainder of the season. The shirts read, "Be bold. Be brave. Be Berry" across the front and have Berry's name and jersey number on the back. Following the game, a Kansas City spokesman said that the shirts will be made available to the public once Berry's official diagnosis is confirmed, and proceeds from sales of the shirts will be donated to an undetermined cancer charity.
Berry has been the definition of a true professional throughout his NFL career, and given his popularity with his teammates and other players around the league, expect to see support for the Chiefs' star to pour in from cities all over the country.