Why the LA Rams Should Take Jared Goff No. 1 Overall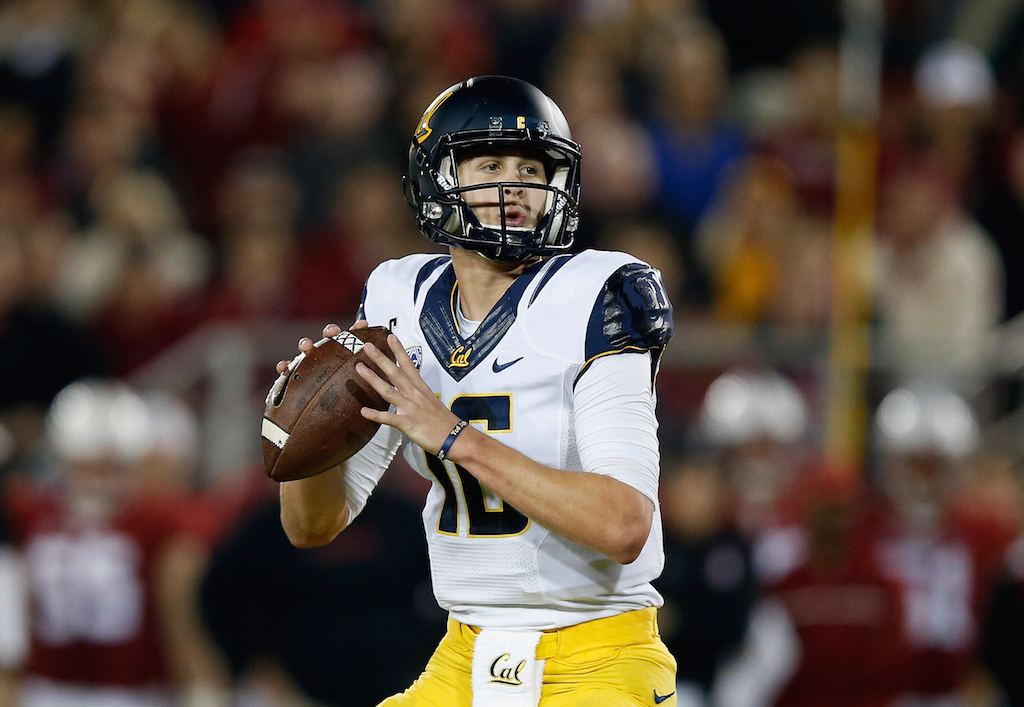 When the Los Angeles Rams made the blockbuster deal to move up to No. 1 overall in the 2016 NFL Draft, it meant that they have at least an idea of who their quarterback of the future will be. While it may or may not be California quarterback Jared Goff, the truth is, it should be. Aside from speculation and rumors that the Rams will take Goff over Carson Wentz (because there's plenty of that), there's a strong argument for what the former standout Cal quarterback brings to the table.
First, we'll start off with the speculation from NFL analysts and reporters. ESPN's Adam Schefter recently joined the Ross Tucker Football Podcast and spoke about how he anticipates that the Rams will take Goff with the No. 1 pick. Schefter even went as far as stating the following on ESPN:
The Los Angeles Rams are leaning toward making Cal quarterback Jared Goff the top overall pick after acquiring the selection Thursday from the Tennessee Titans, but a team source added that the team would also consider North Dakota State quarterback Carson Wentz before it has to make the pick on April 28.
So, let's take a look at what makes Goff the right pick for the Rams at No. 1, and kick it off with the competition level that he's faced compared to Wentz.
Level of competition
Obviously the main thing that really puts Goff on a different level is the fact that he's faced far superior defenses than Wentz. That's not a shot at Wentz, as he's still a tremendous player, but Goff proves he can get it done against strong competition. While Wentz threw for 1,651 yards, 17 touchdowns, and four interceptions in seven games last season, we saw him have multiple interceptions against two of the top teams in the FCS.
Against No. 2-ranked Jacksonville State, Wentz threw one touchdown against two interceptions, while completing just 55.2% of his passes. He was better against No. 8 Northern Iowa, throwing four touchdowns against two interceptions while completing 65% of his passes.
As for Goff, he had one brutal game against Utah where he threw for two touchdowns against five interceptions, but aside from that he was pretty exceptional. He threw for double-digit touchdowns in every game last season, while tossing three or more scores in eight of 13 games. Possibly his most impressive game came in California's bowl game, as Goff completed 67.6% of his passes for 467 yards, six touchdowns, and no interceptions. Simply put, his 43-to-13 touchdown-to-interception ratio was exceptional.
Lack of interceptions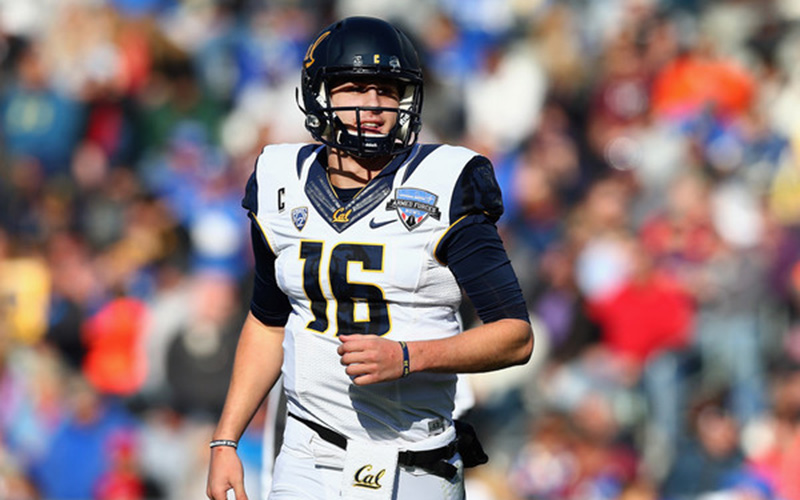 While 13 interceptions may not sound like it's all that impressive, when you look at the fact that Goff was asked to throw the ball 529 times, it's pretty stellar. During all three years combined at California, Goff threw over 500 times in every season, totaling 1,568 attempts.
Looking at that massive sample size, he threw just 30 interceptions, while also throwing for 96 touchdowns. That's more than a 3-to-1 ratio of touchdowns against interceptions, and he never threw for more than 13 in any season. There's a lot to love about Goff, but his lack of interceptions throughout his collegiate career is a great sign for his NFL future.
Comforts of California
Obviously the biggest selling point on choosing Goff over Wentz has to be the roots, right? Not only did Goff play high school football at Marin Catholic High School in Marin County, Calif., but he played for California. Now, the Rams have made the move from St. Louis to Los Angeles, making this almost one of those storybook endings.
There's little chance that Rams head coach Jeff Fisher and general manager Les Snead care very much about a "storybook ending," but hey, what's not to love about the potential for a player to literally play his entire football career in the state of California?
Statistics courtesy of Sports-Reference.com and FCS.football.com.