Why the NBA's Experiment With a Shortened Game Is a Bad Idea
The National Basketball Association made news seemingly out of nowhere this week when the league announced that Sunday's preseason game between the Celtics and Nets would only last 44 minutes, not the usual 48 minutes. The NBA said that this one-time experiment will feature 11-minute quarters (instead of 12) and include less mandatory timeouts than a typical game. The purpose, according to the NBA, is to give the Competition Committee some 'preliminary data that will help … further analyze game-time lengths.'
While we here at the Cheat Sheet have no issue with shortening pro basketball's regular season and saving some wear and tear on the stars' bodies before the long playoff grind of April, May, and June, this surprising experiment is absolutely not the right way to move toward accomplishing that. Here are three reasons the league should have thought better of experimenting with a 44-minute preseason game.
1. Aren't there better ways to speed up the games?

If the NBA wants games to go faster, there's an easier solution than shortening the length of quarters. How about shortening the length of timeouts and/or eliminating a few commercials? Before you protest, yes, we know that Adam Silver and the owners want to bring in as much ad revenue as possible. But with the recent report that teams' jerseys could be used for advertising space, surely the league, its TV partners, and, most important, its fans could do without a commercial or three to try and drop the 135-minute average of a game closer to the two-hour range.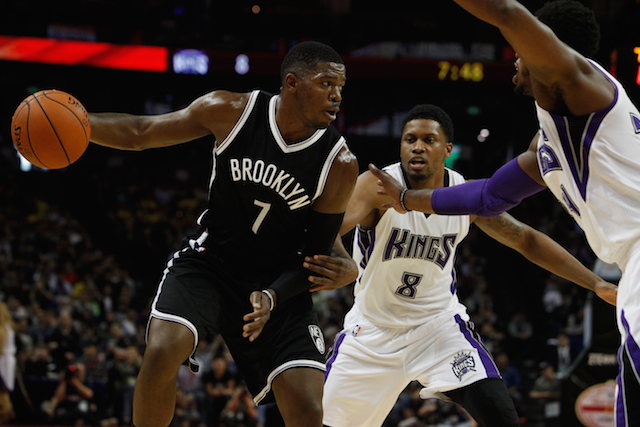 2. You're cutting the ticket prices too, right?
I'm still waiting for the part of the NBA's press release that explains the discount that fans who have already purchased tickets to Sunday's game will get. It only makes sense that if a game is going to be reduced by more than 8% of its length, the ticket prices will be chopped accordingly. Right?
If the league decided in the future that its teams were going to play an entire season of 44-minute games, that would cut the equivalent of nearly seven and a half games from the current schedule. So why not just reduce the schedule to 74 or 75 games of the usual length? The answer, simply, is money. This brainstorm from the NBA, if it ever comes to fruition, lets the franchises keep selling 82 games worth of tickets while the fans only see 3,608 minutes of live action in a full season instead of 3,936. If the league does move to games with shorter quarters, don't hold your breath expecting the Lakers, Knicks, and others of their big-city brethren to announce a significant discount to keep the suddenly deprived fans happy. It's the all too frequent trend of inflation: The same value for more money, or, in this case, less value for the same money.
3. Preseason is going to tell you about substitution patterns?
The league's statement announcing Sunday's 44-minute experiment included a quote from Nets coach Lionel Hollins, who said that, "I'm looking forward to gauging its impact on the flow of the game. Since there is a shorter clock, it affects playing time, so it'll be interesting to see how it plays into substitution patterns." Excuse me? The prevailing thought among the basketball powers-that-be is that this weekend's experimental preseason game will provide data on how shorter quarters affect substitution patterns?
The key word in the previous sentence, in case you missed it, is "preseason." Teams don't play their stars much in preseason to begin with! Teams don't care about winning preseason games! To put this into perspective, the Nets opened their most recent preseason game (a 97-95 win Sunday over Sacramento) with familiar names like Joe Johnson, Kevin Garnett, Deron Williams, and Brook Lopez on the floor. When the game was decided in the final seconds, the lineup included the slightly less well-known Mirza Teletovic, Sergey Karasev, Marquis Teague, and Jarrett Jack. NBA coaches and executives won't learn anything about substitution patterns by evaluating a 44-minute preseason game. Shorten a playoff game or two by four minutes: That will tell you something about how much less (if any) the league's biggest names would play in a 44-minute schedule.