Why the Rest of the NBA Needs to Fear Giannis Antetokounmpo
Giannis Antetokounmpo already has a resume that most NBA players can't even dream of. Although he may not have come into the NBA with a lot of fanfare, he went from young prospect off the bench to NBA superstar remarkably quickly. In just his sixth year in the NBA, he's been the Most Improved Player, an All-NBA first-team player, an All-NBA defensive first-team player, the Most Valuable Player, and a three-time NBA All-Star.
His team was within one round of the NBA Finals this year, he has gotten better every year, and if you ask him, he is only at 60% of where he wants to be.

Wait, what? 60%!?!?!
Despite his rise into being one of the league's most popular players, it is easy to forget that he is only 24 years old at a position where many have not yet reached their peak. He put up 27.7 points, 12.5 rebounds, and 5.9 assists with 1.5 blocks and 1.3 steals during the last season, but that apparently is not good enough for Giannis.

"I think I am at 60 percent of my potential," Antetokounmpo said. "As good as I can be, I just want to be better. If I am in [the Eastern Conference Finals] again, react better, play the game better, play better, execute better."
Giannis is already a defensive nightmare for opponents, and his defense is also known to lock down even his toughest opponents. With the Eastern Conference wide open, Giannis is in prime position to start the next chapter of his career at the top.

How did he get here?
Giannis was just a teenager when the Bucks drafted him in 2013. As a rookie who was drafted just outside the lottery, he spent most of his time coming off the bench. His unusual knack mix of point-guard skills with a center's height made him a unicorn in the NBA, and while the experiment of playing him at point guard was eventually scrapped, the fact that he was able to do so at all at 6-foot-11 is a testament to his athleticism.
He grew under the tutelage of Jason Kidd, but this last year under Mike Budenholzer proved to be the most successful. It's hard to see where he can go from here because he's already so good, but those who have watched Giannis play know that there is vast room for improvement in a few areas.

Room for improvement?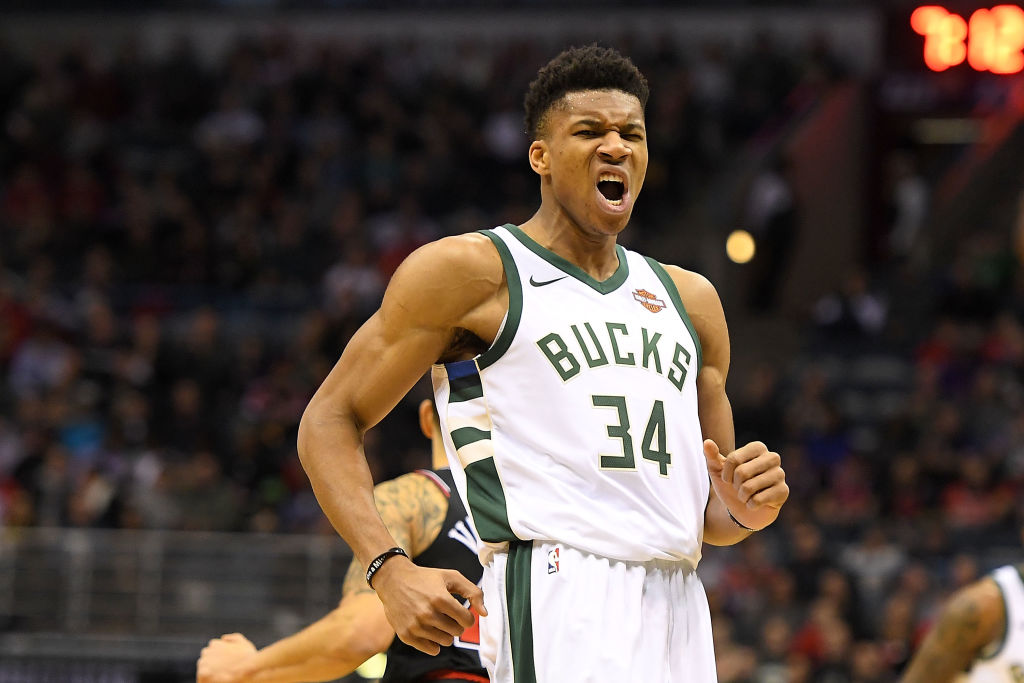 In a league that is becoming increasingly dependent on the 3-point shot, Giannis Antetokounmpo has struggled to find a consistent jumper. With a career-high of 35% coming during his rookie year. For somebody as tall and skilled as Giannis to develop a consistent jumper, maybe 35% or more, would mean that defenses that already have a hard time guarding his length and speed would have another weapon to worry about.
Giannis is no longer a point guard, but his ability to be a playmaker and take advantage of a deeper roster could prove huge, not only for him but for the team as well. The Bucks are among the best teams in the league, and while the Raptors are likely to be a one-and-done contender, the Sixers have also improved.

Antetokounmpo is a defender's nightmare, but if he were able to stretch the floor more and add these weapons, who knows what teams would need to do to guard him?

Don't bet against Giannis Antetokounmpo
With LeBron James in his mid-30s, the Warriors dynasty team dismantled, and other superstars aging out, this could be Giannis's year before we know it. He's young, he's amazingly talented, and he still has so much room to grow. The NBA has had one of its busiest offseasons in years, and if Giannis can play to the peak that people think he can, all of those other moves may not matter.