Why the Washington Redskins Should Draft Tua Tagovailoa
The Washington Redskins hold the No. 2 pick in the 2020 NFL draft. Many believe they should take Ohio State defensive lineman Chase Young. He is almost certain to be a stud, but they may want to look elsewhere with such a high pick. While some speculate the team may trade the pick to move back in the draft, another option is available: Alabama quarterback Tua Tagovailoa. Here's why the 'Skins should make this move. 
The Washington Redskisn are not sure Dwayne Haskins is the guy
Prior to the Redskins, Dwayne Haskins only had one season of experience as a starter at Ohio State. He performed very well during that season, but Washington clearly viewed him as a long-term project. He did make it into the lineup last season, and the returns were OK. He didn't amaze anyone, but he didn't play horribly.
The fact of the matter is, if Haskins is going to be an NFL star, it won't be for a while. Meanwhile, the Redskins have a lot of holes to fill in the roster. It's hard for any QB to develop, but it gets a lot harder when they have a roster devoid of talent. The jury is still out on Haskins, and it's unclear whether Washington will want to sink multiple years into a rebuild when they could expedite it with someone who's more NFL-ready under center. 
Tua Tagovailoa is a can't-miss prospect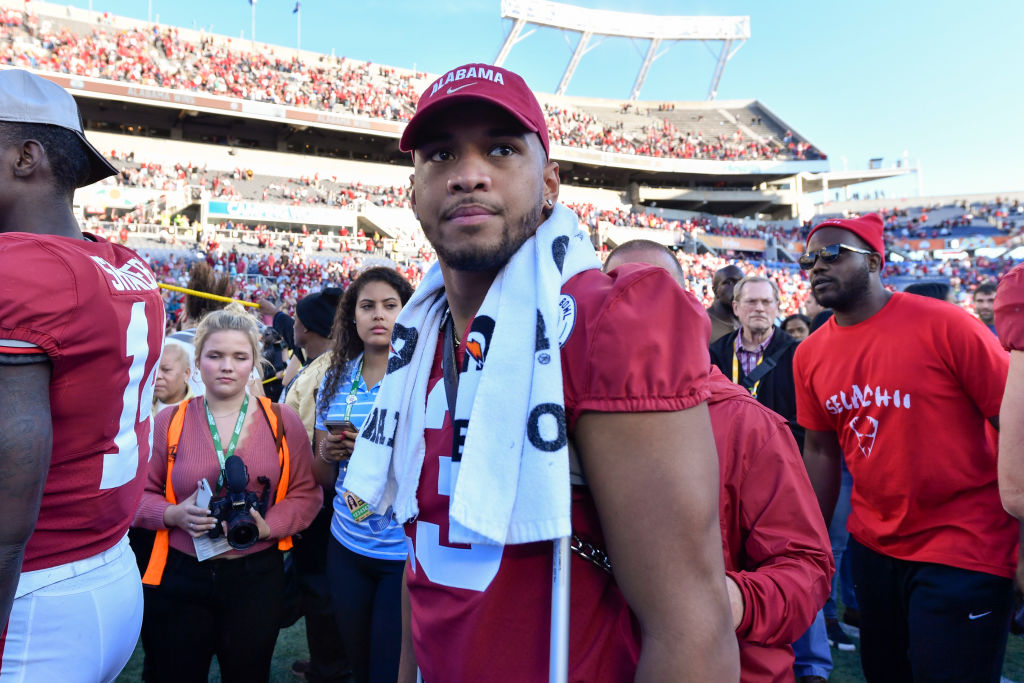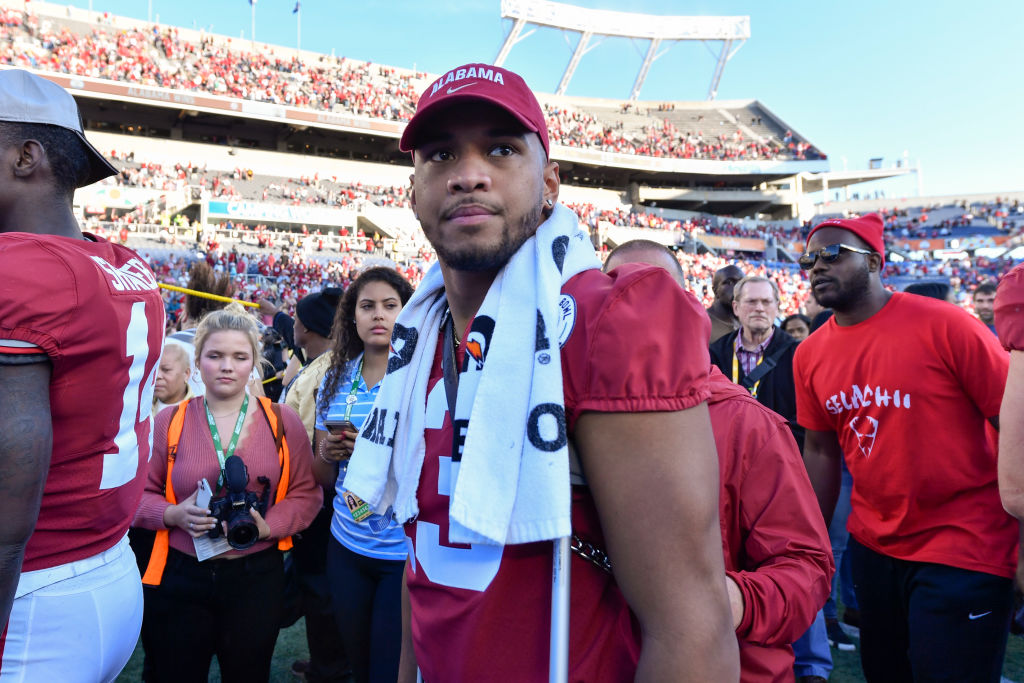 Sure, he's had injury issues. But Tagovailoa has multiple years of experience leading one of the best college football programs. He's put up insane, video game-like numbers. He beat out one of the nation's top quarterback prospects, Jalen Hurts, for the job at Alabama. 
Washington can take Tagovailoa at No. 2 and may get a decent return via trade for Haskins. If their talent evaluators rate him higher than Haskins, why wouldn't they pull the trigger? Quarterback is the most important position; it takes more than talent to succeed. You need a natural leader. That's not to say Haskins can't be one, but Tagovailoa already shows he's got the ability.
No one knows what kind of pro Tagovailoa will make after he's drafted, but he already shows he won't shy away from the big moment. In the 2018 national championship game, he came off the bench to lead the Crimson Tide to a title as a freshman. It's hard to imagine him performing much better in that situation given the circumstances. 
There's a new sheriff in town (Ron Rivera)
Haskins was the product of a bygone era in Washington football history: the Jay Gruden regime. Rumors floated that Gruden didn't even want to draft Haskins in 2019. Who's to say new Redskins head coach, Ron Rivera, will be enthused about Haskins? He has no history with the young QB.
Rivera may like what he sees when he reviews Haskins' game film from last year. But the idea that the team used a high pick on him last year and therefore should keep him is ludicrous. It's Rivera's team. He's going to live or die with his quarterback. Shouldn't he make it with the best prospect possible? 
Rivera will want to put his own imprint on the team, and the best way to do that is by opting for a playmaking quarterback. Haskins still has the ability to be very good in the NFL, but can he get there as quickly as Tagovailoa? Probably not, and that's why Washington should take this opportunity to go in that direction.