Why Tyler Huntley Must Start Over Lamar Jackson for Baltimore Ravens Against Cincinnati Bengals
Though he presided over a 31-30 loss at the hands of the Green Bay Packers, quarterback Tyler Huntley has done more than enough to earn the trust of John Harbaugh and the Baltimore Ravens moving forward. No, it's not time to call for Huntley to be the full-time starter instead of Lamar Jackson, but he's certainly good enough to lead the Ravens while Jackson is healing from an ankle injury.
In fact, with a huge game against the Cincinnati Bengals coming up and massive playoff implications on the line, Huntley gives the Ravens their best chance of picking up a win.
Lamar Jackson is still questionable for the Baltimore Ravens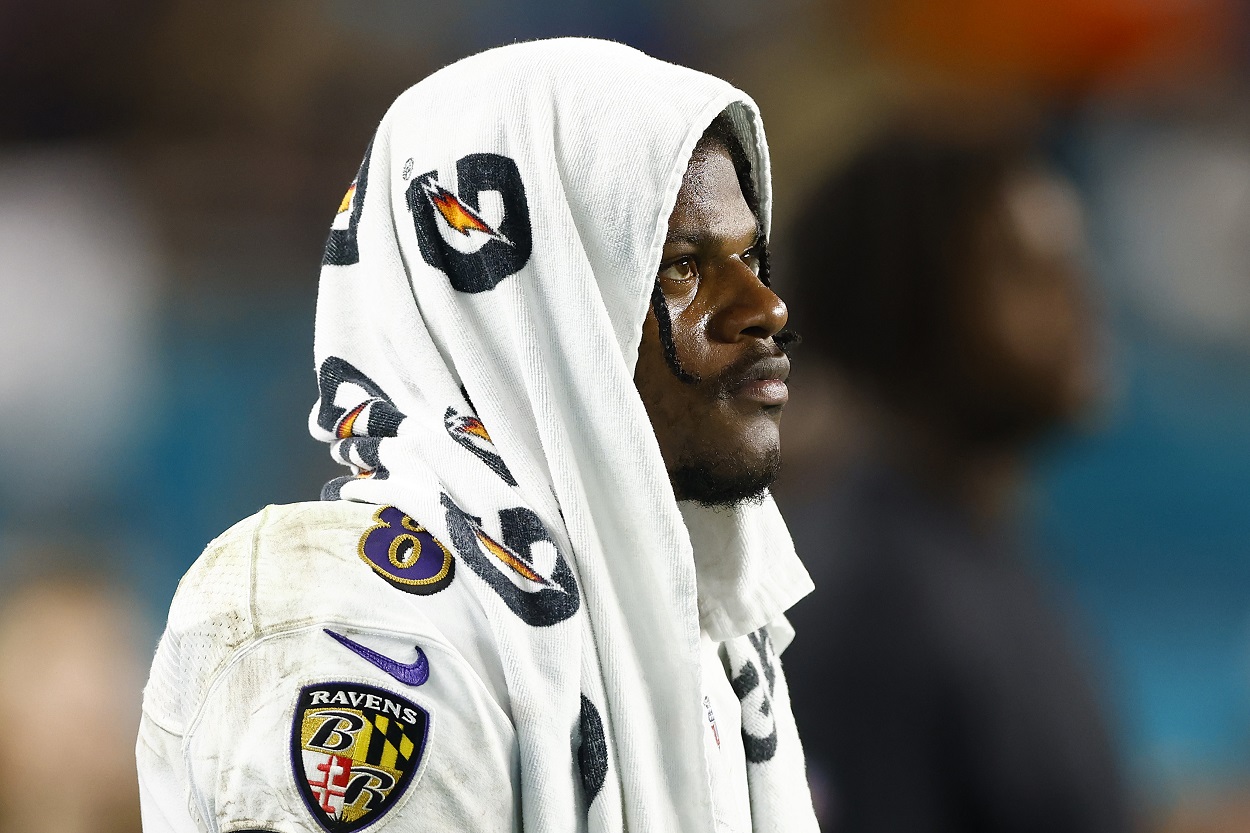 Jackson injured his ankle in Baltimore's loss to the Browns. Though he didn't suffer a high ankle sprain, he did sprain the ankle. The injury was bad enough to put him in a walking boot after the game, and he missed every practice leading up to the Green Bay game, resulting in him missing the clash with the Packers.
The Monday after the ankle injury, Harbaugh was optimistic that Jackson could play against Green Bay. That never came to fruition though, which begs the question: Was he just putting on a happy face and downplaying the injury, or has the injury taken longer than expected to heal?
Either way, Harbaugh was much more indecisive in his comments on Jackson's injury after the loss to Green Bay. Though he did say the star quarterback was making progress, he couldn't answer whether or not Jackson or Huntley would play against the Bengals.
"It's a good question but it's hard to answer because there's no definitive formula," Harbaugh said, according to the team website. "We're going to have to see where we're at with all factors. You take everything into account and see what you feel best about going forward. Practice time, health-wise, all those things. That's really all you can do."
Harbaugh also said that he is "hopeful" that Jackson can practice on Wednesday.
From "planning" on Jackson playing against the Packers to being "hopeful" he can practice over a week after the injury.
That really tells you everything you need to know about Jackson's status as of right now.
Tyler Huntley filled in admirably for the Ravens against Green Bay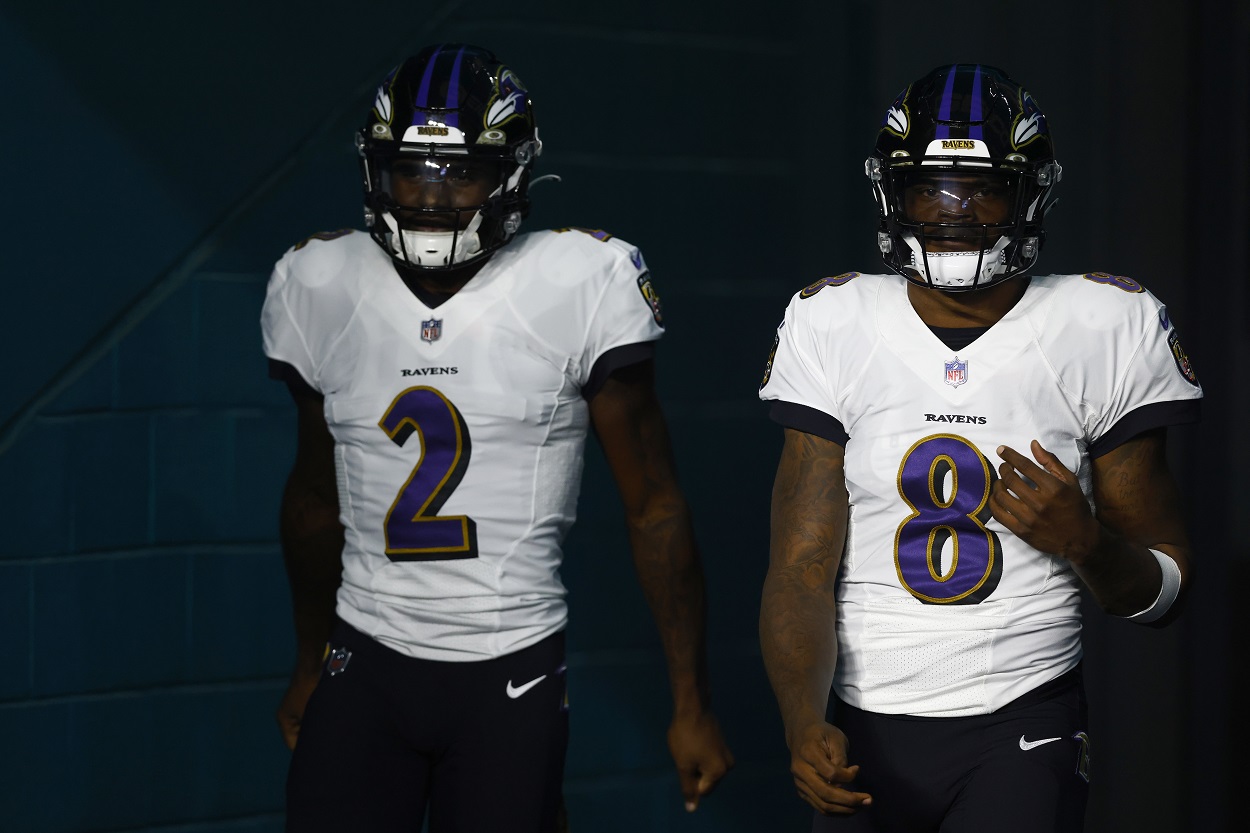 He wasn't Jackson, but nobody expected the Huntley to come out and completely replace the 2019 NFL MVP.
With that said, there were plays made by Huntley that looked rather Jackson-esque, and at times, he gave the Packers fits much like Jackson would have had he played in Week 15.
Huntley showed off his extreme athleticism and ability to make plays with both his arm and his legs. He was able to extend the pocket and make throws on the run, which is something we've grown used to seeing from Jackson. Huntley completed 28-of-40 passes for 215 yards and two touchdowns. He also torched the Packers as a runner, rushing for 73 yards and two touchdowns on the ground. That's another Jackson special.
In total, Huntley was directly involved in all four of Baltimore's touchdowns, and his two rushing touchdowns came in the clutch. The Ravens tried and ultimately failed (by one point) to come back from a 31-17 deficit in the fourth quarter. Still, it was Huntley who got them there and put them in the position not just to tie the Packers, but to win the game.
"He's a special player," tight end Mark Andrews said of Huntley, according to NFL.com. "I think everybody on the field feels a connection with him. He puts the ball where it needs to be, his eyes are great. Being behind a guy like Lamar, you learn a ton, and he's been able to absorb all these different things. I think he's going to be a superstar in this league for a long, long time."
Why Huntley should start over Jackson against the Cincinnati Bengals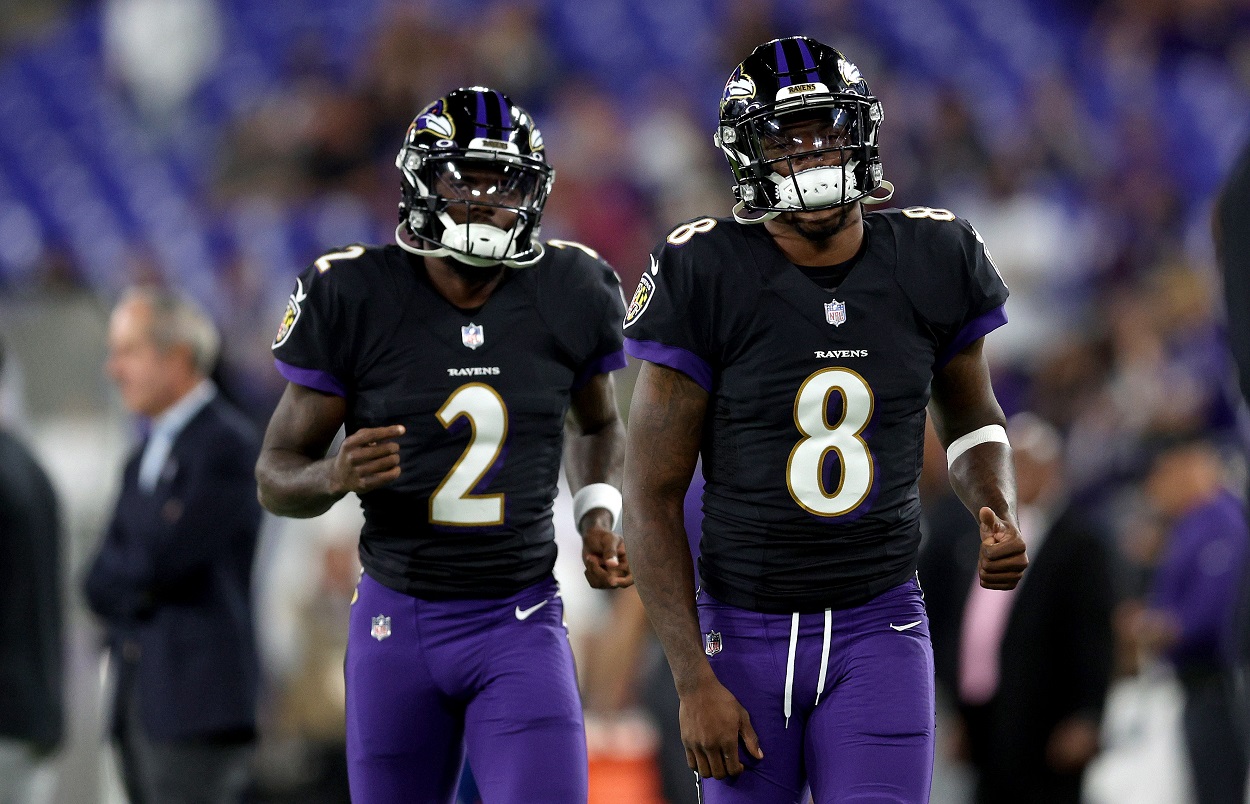 The Ravens have now lost three in a row and find themselves in second place in the AFC North behind Cincinnati. Leaders of the AFC North just as recently as before the loss to Green Bay, Baltimore is currently on the outside looking in at the playoffs.
Beating the Bengals in Week 16 is absolutely vital for the Ravens if they want to have any shot to make the dance, and Huntley gives them the best chance to make that happen.
All things being equal, Jackson is clearly the more dynamic option for Baltimore, and if he was healthy, he'd give the Ravens a significant edge in this game. Everything isn't equal, though. Jackson is injured and even if he could play, it doesn't sound like he'll be close to 100%. Sure, a hobbled Jackson might still be better than many quarterbacks in the league, but keep in mind that his greatest strength is his ability to move around the pocket and hurt defenses with his feet. That could be severely hampered if he's not at 100%.
Jackson could also get re-injured and completely ruin the Ravens' chances of making noise in the playoffs if they somehow found a way to get in. The Bengals have a top 15 defense league-wide and have the third-highest sack total in the NFL heading into this matchup with 40.
There's also the fact that Huntley has played admirably in Jackson's absence. That can't be discounted.
The Ravens got into a good offensive groove with Huntley leading the way against Green Bay, and though he's not at the elite level of Jackson, he's proven to be more than good enough to lead the Ravens to a win.
Remember, he did go to Chicago in Week 10 and lead the Ravens to a win over the Bears with Jackson out due to illness. And sure, Baltimore lost to the Packers, but Huntley still gave Green Bay (the No. 1 seed in the NFC) quite a scare, and he did that while going up against a Green Bay defense that has been in the top 10 all season.
He was one point away from pulling off a major upset, and if Huntley can replicate his game against Green Bay or play even better, that would go a long way toward helping the Ravens pick up a must-have win in Week 16.
Stats courtesy of ESPN and Pro Football Reference. 
RELATED: 4 Teams That Should Trade for Ravens Backup QB Tyler Huntley
Related post url: