Why UFC Fighter Robert Whittaker Refuses to Trash Talk His Opponents
Conor McGregor showed every UFC fighter they can make it big by way of trash-talking, but not everybody agrees. Some fighters demonstrate that being a good guy isn't a bad idea in the sport. Here's a look at why former champ Robert Whittaker refuses to talk trash to his foes.
Robert Whittaker's sudden rise in the UFC
After losing his fight against Jesse Juarez, Whittaker competed in the UFC's reality TV show, The Ultimate Fighter. He was on Team Australia, and he and his teammates fought Team UK. Although Whittaker won the welterweight tournament, his UFC career didn't really take off. For example, Stephen Thompson, who later fought for the belt, managed to knock Whittaker out when the two fought. 
A few months after this setback, Whittaker put on a few pounds and moved up to middleweight. This proved to be a great idea, as he dominated his middleweight debut and just kept winning. He went and beat up some of the scariest fighters in his division, too. Derek Brunson knocked everyone out, yet Whittaker knocked him out in the first round.
Jacare Souza was a submission artist close to getting a title shot. Whittaker knocked him out in two rounds. Then there was Yoel Romero, the guy who had knocked out Chris Weidman, the former champ.
Many people in the division did not want to fight Romero. But Whittaker fought Romero twice, and he beat him twice. These fights with Romero also won Whittaker the title. While Israel Adesanya would knock Whittaker out in his next fight, Whittaker handled the loss like he usually does, gracefully.
A look at Robert Whittaker's personality
RELATED: Floyd Mayweather Gives Fans a Look at His $10 Million Las Vegas Estate
Whittaker isn't a bombastic person with a lavish lifestyle. Instead, The Age wrote, "He is humble, a family man and good with the media." Being good with the media has allowed Whittaker a lot of opportunities at home, as he's appeared on plenty of Australian TV shows. 
Whittaker manages a lot of pride, since, like he told The Age, "Every time I walk into the octagon I feel like I'm representing Australia and New Zealand." Whittaker's mom went to New Zealand to be with her side of the family before she gave birth. This made him a New Zealand citizen. However, he and his mom flew back to Australia to live with his dad not long after. 
Why Robert Whittaker refuses to trash talk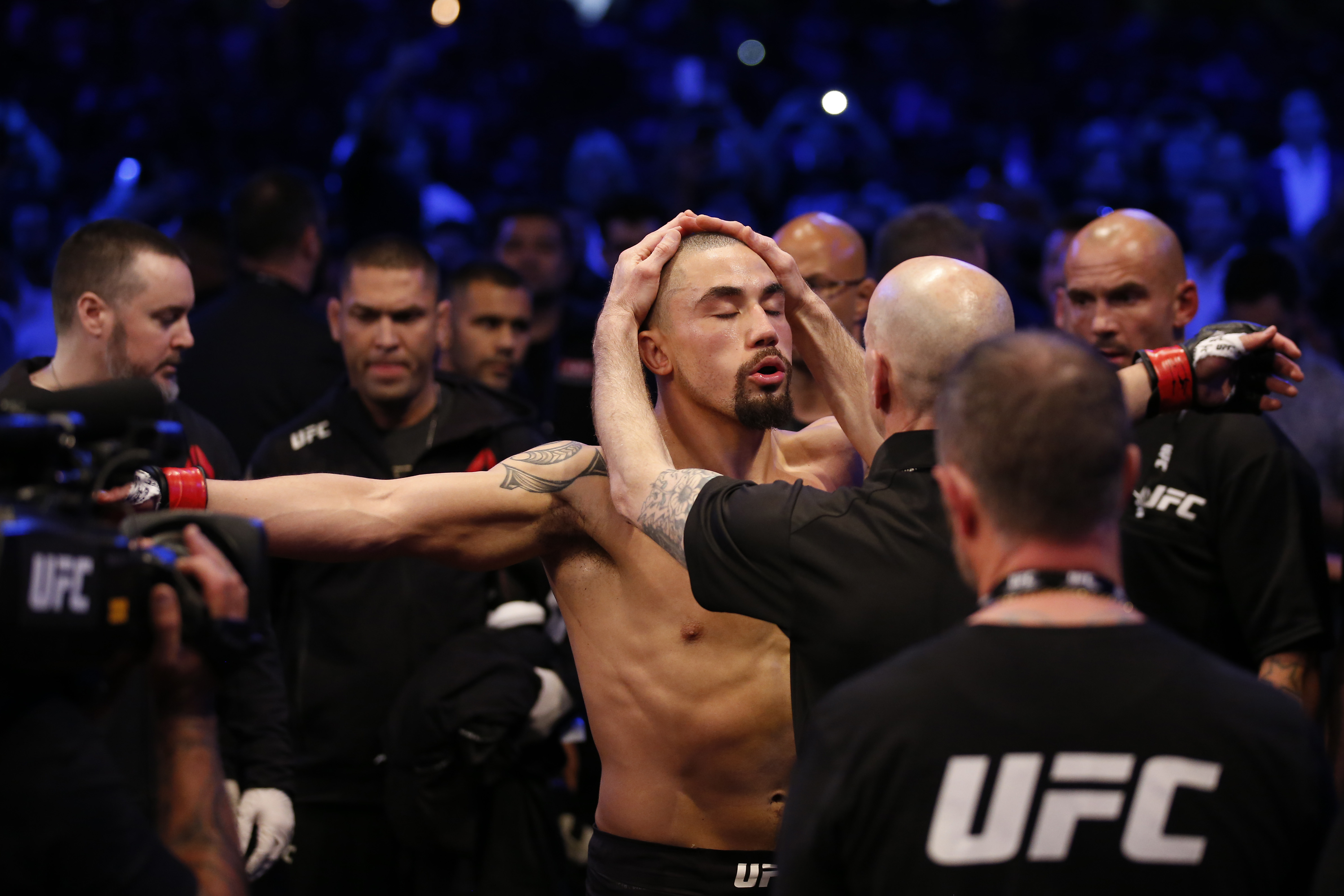 RELAYED: Conor McGregor's Kindness Extends Beyond the Ring With $1 Million Worth of PPE Donations
Because he feels like he's representing his two home countries, he also feels like he needs to be a good role model for everyone. Like he told The Age, "I want to be a good role model for young up-and-coming athletes, and I want to be a role model to men in general." This is also why he volunteers some of his time outside of the octagon working with Indigenous kids.
Not only that, but, like he told The Age, he's an athlete first and foremost, and he's competing to win, not to insult his opponents. That's why, when he's preparing for a fight, he said that he has, "no ill will towards my opponent." This is also why he refuses to talk trash about them. Instead, he just wants his actions to speak for themselves. 
That's why he never trash talks his opponents because he prefers to beat them up instead. And, as Whittaker's record shows, it's worked so far. That said, while the fruits of his community service remains to be seen, his reputation of being one of the nicest guys in MMA remains intact.