Why USC Shouldn't Pick a Big-Name Coach to Replace Sarkisian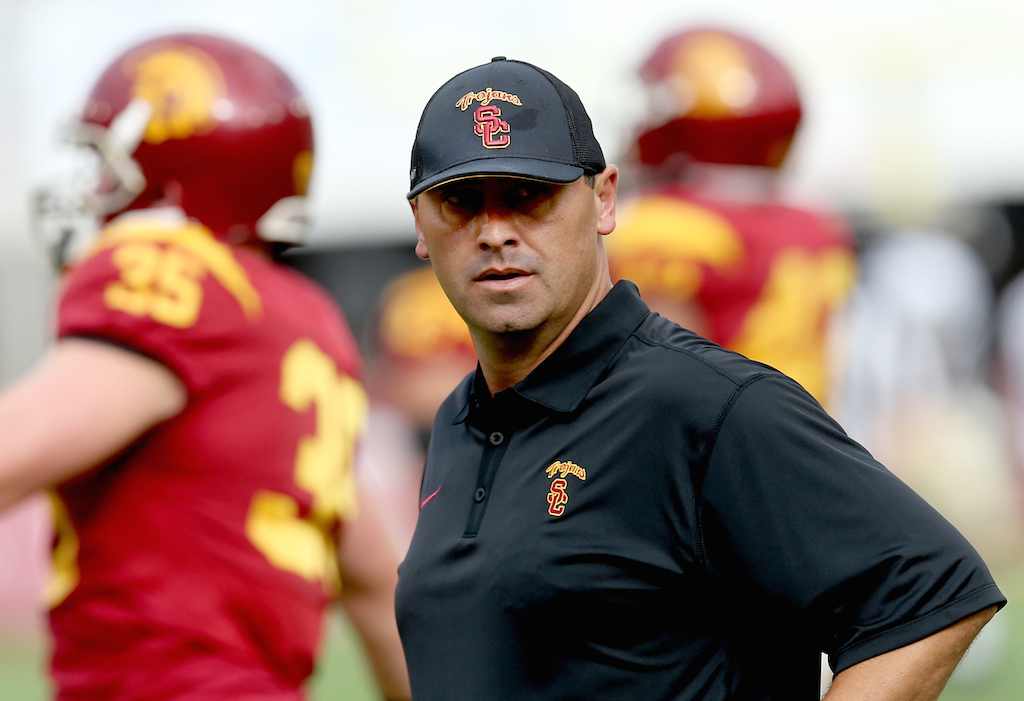 USC athletic director Pat Haden and the Trojans have found themselves in an all-too-familiar situation — trying to replace their second head coach in the last three seasons. Haden and the university made the decision last month to fire Steve Sarkisian following his second alcohol-related incident in the span of just two months, and although there is some discussion as to whether the firing was done as well as it could have been, and what Haden did or didn't know, USC will now be under even more of a microscope in their search for the next head coach.
As such, there is plenty of speculation that the university will target some of the high-profile coach from both college football and the NFL, and any list of this kind could include the likes of Chip Kelly, John Harbaugh, Brian Kelly, Dan Mullen, Pete Carroll, and Bill O'Brien. While USC may have their wish list of potential head coaches, this may not be the proper approach to finding the right guy for the job. Yes, the big name will draw the headlines, but will it bring them back to being a college football powerhouse?
If they decide to go the big-name route, there is a much greater chance that it will result in another hit-and-miss — like the last two hires in Sarkisian and Lane Kiffin. Haden may have the right intentions in mind, but they were both the wrong choices in the end. This is not to say that reeling in a high-profile coach would be a bad decision entirely. In actuality, what USC needs to do is bring in a coach who has an established winning culture at the collegiate level.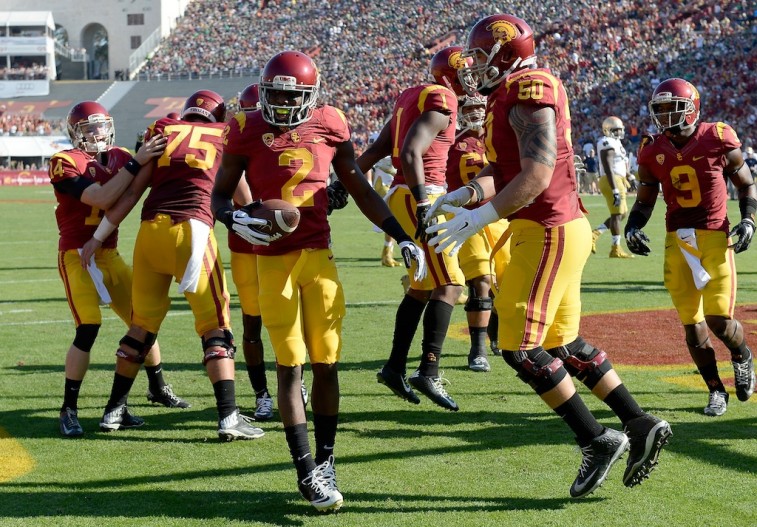 It should be a coach who knows what it takes to win, and has a proven track record to show for it. USC should target head coaches like Utah's Kyle Whittingham, who has established a winning culture with the Utes over his 10-year coaching career, making them one of the most formidable football programs in the country.
Whittingham has built Utah's respectable reputation from the ground up, which includes nine seasons of seven wins over better teams, eight bowl-game wins in nine attempts, and an undefeated recorded in 2008. What has also been impressive is that Whittingham has had major success with less talent than a top-tier football program like USC. In short, he has built the type of reputation and culture around Utah that USC should look for in their next head coach.
In this same breath, USC's next head coach must also be an elite-level recruiter and give the team a tough, prideful identity. This has been one of the biggest issues with the team over the last few years — lacking toughness and physicality since Carroll roamed the sidelines. However, they may have found that with interim head coach Clay Helton, who over the last three weeks has USC playing with more intensity and purpose. He has also already received much backing from several players who want him to be the next head coach.
There is no clear indication of Helton being the answer, but if USC continues to play this way, it would certainly strengthen his case. All in all, when Haden does begin conducting interviews for the head coach vacancy, his main focus should be finding the right coach who fits the program — not just a flashy name.
All statistics are courtesy of ESPN.go.com.