Why We Should Applaud Larry Sanders
The main thing to take away from former Milwaukee Buck Larry Sanders's recent piece in the The Players' Tribune can boil down to this one motto that he seems to live by: "Don't neglect the and…"
Larry Sanders was an NBA basketball player, and now he's not. But there's more to it than that. Since being waived by Bucks there was a lot of speculation surrounding Sanders's whereabouts. In this candid interview, he answered that question.
"I know I disappeared for a while, people wondering where I was. I actually entered into Rogers Memorial Hospital, and it was a program for anxiety and depression, mood disorders," he said. "It taught me a lot about myself. It taught me about what's important and where I would want to devote my time and energy."
Sanders knows that there will be a lot of mixed opinions regarding his decision to step away from the game, but he can't worry about what others think. This was the right move for him. And we can't help but admire his choice.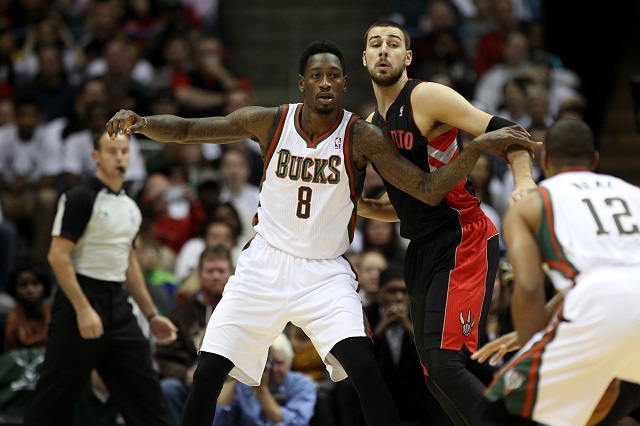 We're not sure we'd be able to walk away from professional basketball. But that's exactly what Sanders is doing. By making this gutsy call, Sanders is showing that his life is about more than just his occupation. He is more than just is occupation. Basketball was a major part of Sanders's life, but it clearly wasn't enough to make him happy. As a result, he did something about it. The former Buck was a player in the NBA. And despite how much he cares about the sport, he didn't want to let it define him.
"I love basketball, and if I get to a point where I feel I'm capable of playing basketball again, I will," Sanders said. "I've had to make the difficult decision to follow my intuition and allow myself the space and time to explore my true purpose in life."
It's easy to look at a person and associate them with one particular trait. Identity is a tricky thing, and Sanders is not the only person to struggle with this dilemma. Who am I? Where do I belong? What am I doing with my life? You would think that being a professional athlete would be enough. But for Sanders, it's not. Playing in the NBA is not the solution for him right now, so he's stepping away from the game. He's making his health the No. 1 priority in his life. We should all admire this kind of courage.