Why White NFL Players Are Joining National Anthem Protests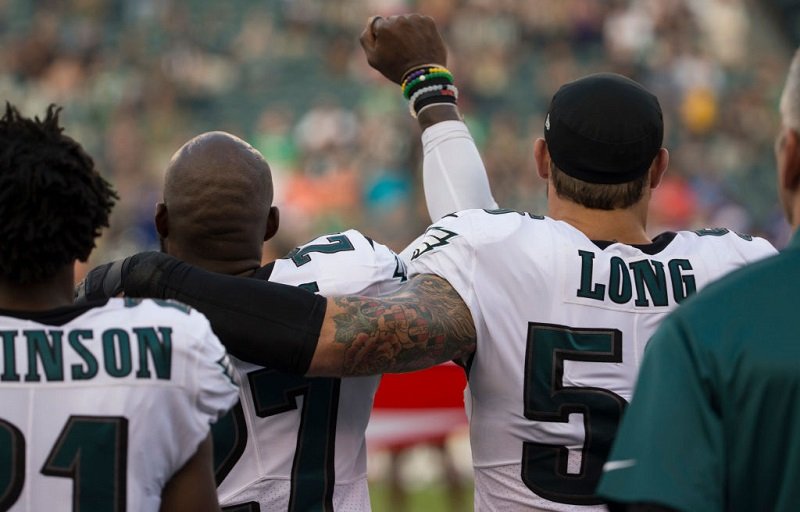 Originally published August 21, 2017.
It's no longer just an unemployed quarterback taking a knee when they play the national anthem before NFL games. Marshawn Lynch, a Super Bowl champion with Seattle and a potential Hall of Famer, began sitting for the anthem during this year's preseason as well. Even without Colin Kaepernick on an NFL roster, at least 10 players haven taken action on the field in 2017.
In fact, several white NFL players joined the protests for the first time ever during the second week of the preseason.  Eagles defensive end Chris Long, Seahawks center Justin Britt, and Oakland Raiders quarterback Derek Carr all made statements on some level during pregame ceremonies.
Just days after Seattle's Michael Bennett said protests would have a much greater impact with white players involved, the Seahawks star saw his wish granted. Whether through silent support for teammates or accompanied by statements to the press, these players joined African-American players for the first time. Here's why they changed their minds.
Answering Bennett's call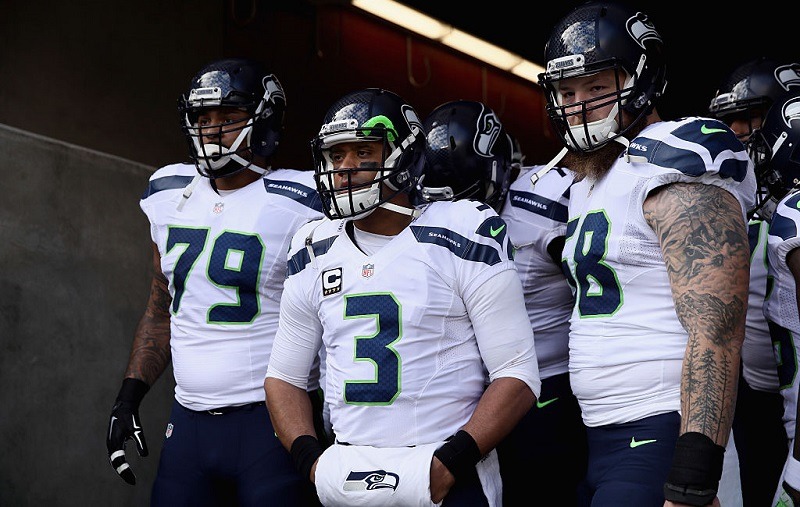 When Bennett spoke about white players showing support, he may not have expected it to come so quickly, and from his own locker room. Prior to the August 18 game against Minnesota, Britt approached Bennett about putting a hand on his shoulder while he sat for the anthem. According to ESPN, Britt said Bennett's plea hit home. "What Mike said, and how he said a white player should do it, that kind of triggered in my mind, because I see what's going on. We all do."
Britt explained in detail why he thought it was important. "I want to support what [Bennett] stands for and his beliefs," he said. "And I'm going to continue to understand what's going on in the world and why it's happening. Because none of it's right. None of it's what should be happening." Britt, who father was an Army veteran, said he intended no disrespect to the flag or the armed forces. "I'm just trying to understand the issues, trying to educate myself more and showing support."
Outrage after Charlottesville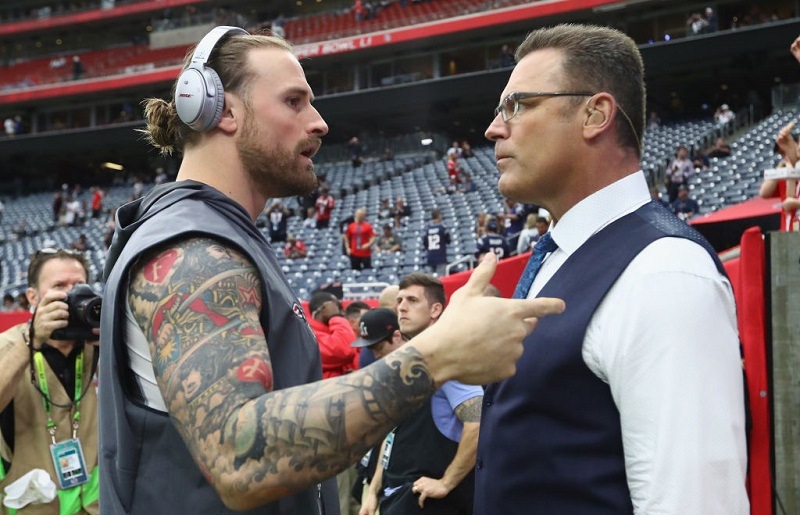 Among the many ugly events Americans witnessed over the past few years, the white nationalist and neo-Nazi marches in Charlottesville sparked the most outrage. Citizens across the country condemned the hatred, bigotry, and murder that the group brought to Virginia in August. The weekend's tragic events affected Long, a native of Charlottesville, especially hard.
When President Trump didn't single out hate groups — instead, he criticized "many sides" — Long criticized Trump via Twitter. The following day, with people telling him to stick to football, Long responded in an interview with CSN Philly:
Everybody is trying to turn this political. This isn't a political issue. This is right or wrong. I believe you're on one side or the other. For me, being from Charlottesville, no one wants to see you sit idly by and watch that stuff happen and not say anything.
The following week, Long put his arm around teammate Malcolm Jenkins as he raised his fist during the national anthem. Jenkins, who began the gesture in solidarity with Kaepernick last season, found support in a white teammate for the first time.
A sign of racial unity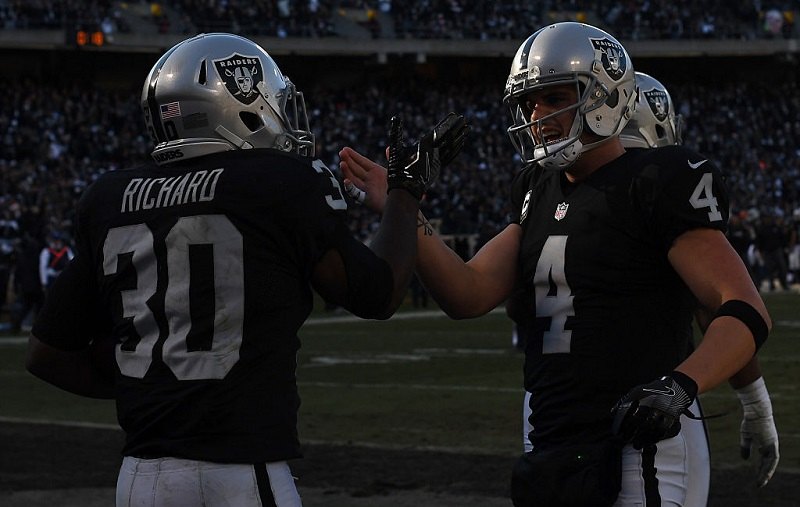 Before Oakland's August 19 preseason game, Carr stood next to teammate Khalil Mack with his hand on Mack's left shoulder. Carr said they hoped to present an image of racial unity for people watching during the anthem. Though it was not a protest, Carr explained their actions to the Las-Vegas Review Journal:
Any kid, any family, any adult that follows us or looks up to us, we knew their eyes would be on us. We wanted to show them that it's OK for a white kid and a black kid who come from two different neighborhoods to grow up and love one another and be best friends… That's what me and Khalil are. We're best friends, and we love one another.
The immediate impact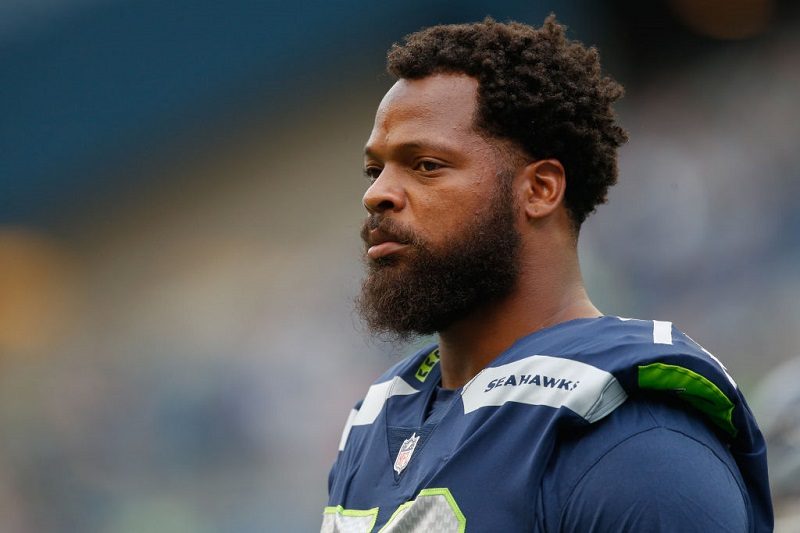 Following the support from Britt, Bennett told ESPN what it meant for him. "A very emotional moment to have that kind of solidarity from someone like Justin Britt, who's a known leader in our locker room, who's from a different part of America than me," he said.
Bennett stressed the fact that Britt took a risk by publicly standing with him. "[T]o see him put everything on the line to support one of his teammates … was a special moment."
Not just Kaepernick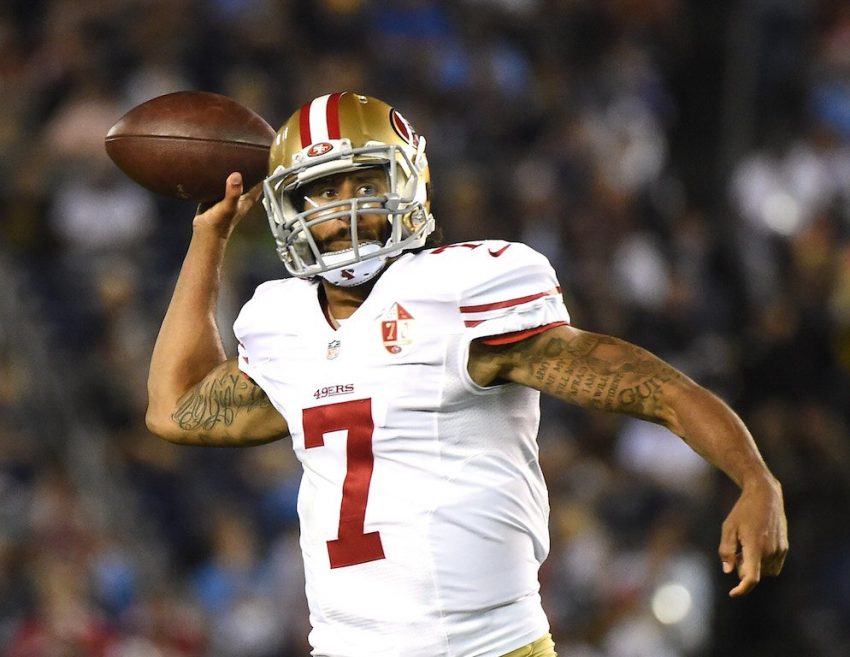 If the second week of the preseason is any indication, these protests will continue — and only increase in number as the season goes on. Players from Buffalo, Philly, LA, Oakland, Tennessee, and Seattle already joined the fold.
As more players come together to protest, it will become tough for critics to attack as they did so frequently with Kaepernick. (The former 49ers QB remained without a job in the third week of August.) And, as Bennett predicted, the white players on board will only amplify their statement for equality and justice.
Will Brady stay silent?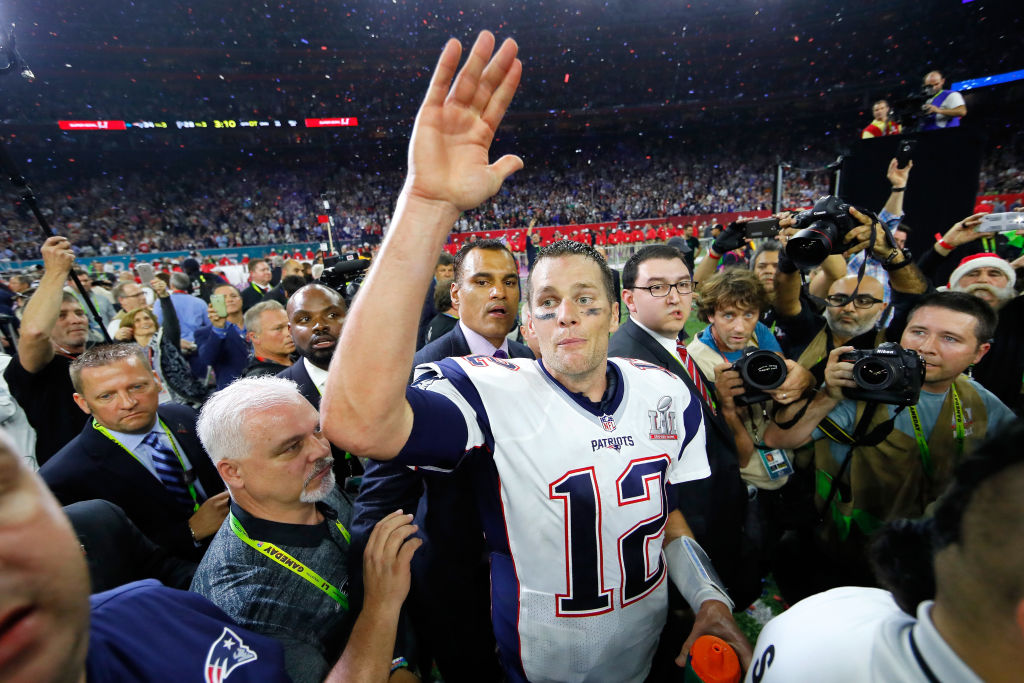 After standing with his African-American teammate, Justin Britt said something remarkable. "We all have choices whether to be an example or be a follower," he told ESPN. "So whether it's good or bad in some eyes, I feel like I'm just supporting my teammate, supporting why he's doing it and his reasons, and trying to encourage others."
It's an important statement coming from a role model, and that leads us to the face of the NFL: Tom Brady. Brady, who has called Trump "a friend" in the past, has been mum on the subject of Charlottesville and the president's comments.
The following weekend, Boston (home of the Patriots) hosted the biggest counter-protest to hate groups in the nation. So how long can Brady remain neutral in a town that took a side (as have Long and many other NFL players)? The clock has already started ticking.