Here's Why the WWE Moved John Cena From SmackDown to Raw
After defeating Baron Corbin at SummerSlam, John Cena surprised WWE fans this week by showing up on Raw rather than SmackDown Live. Now, we're beginning to learn more about why Cena was moved from the blue to the red brand.
There had been speculation that the reason Cena was moved was to boost Raw's ratings, but Sports Illustrated is reporting that this is not the case. Instead, the goal is for Cena to elevate Roman Reigns.
"The decision to move Cena was only difficult until McMahon decided he wants to build to Cena-Reigns," Sports Illustrated reports. "…The plan is to continue to elevate Cena even more, and then use his elevation to put over Reigns."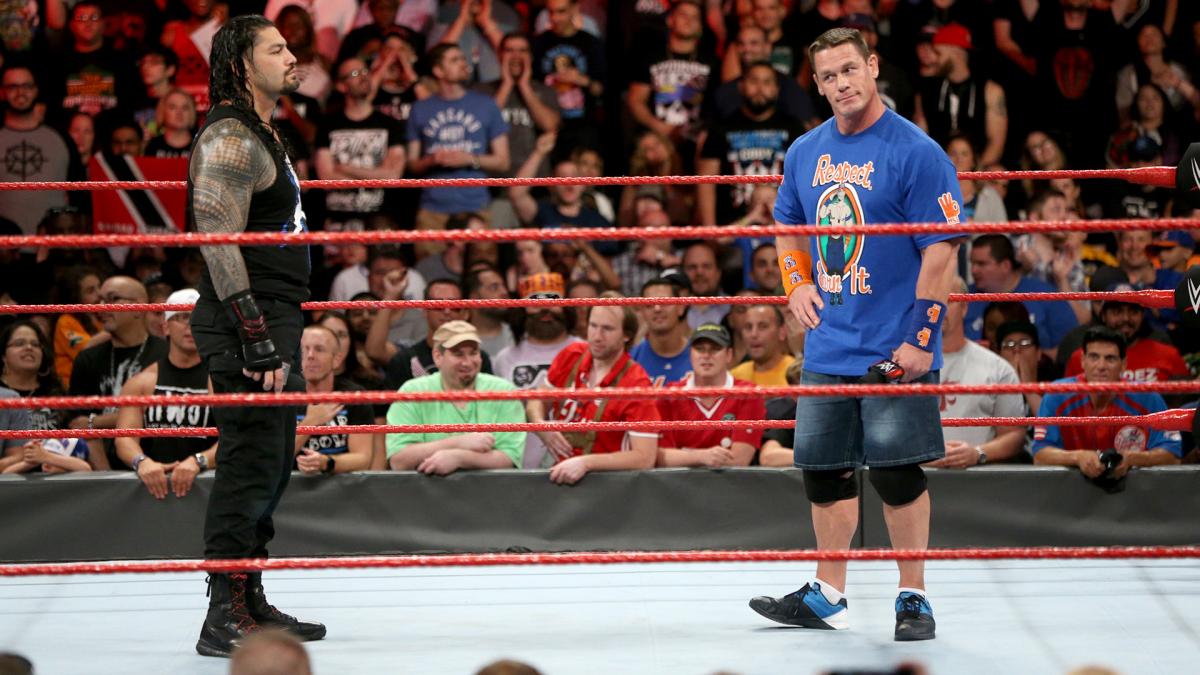 Another factor was the idea that Cena has a bunch of new heels he can compete with on Raw, including Samoa Joe, Braun Strowman, and Elias Samson. Cena can feud with superstars like these for a few months as the company slowly builds the Cena vs. Reigns match.
"The prevailing factor behind Cena's move to Raw is all about his opponents," Sports Illustrated reports. "The decision was not made solely because Cena is going to draw ratings, but rather because of who Cena is going to draw ratings with."
So when will that Cena vs. Reigns match happen? That's not entirely clear, but the rumor for weeks now has been that the two will fight in the main event of WrestleMania 34 next year. If that's the case, Cena can spend the fall feuding with various superstars, only to begin a feud with Roman Reigns in January or February during the Road to WrestleMania.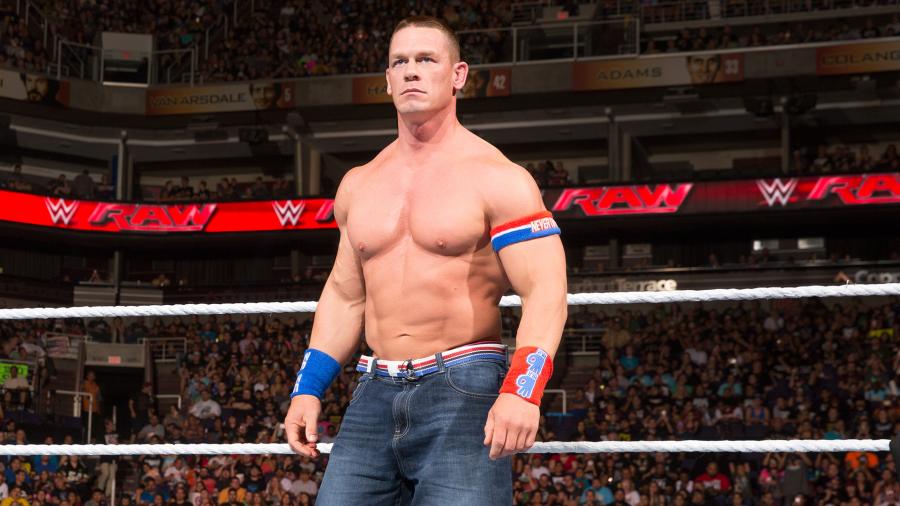 It seems unlikely that the Cena vs. Reigns feud can happen before WrestleMania 34 if only because Cena's schedule is a bit limited. After all, he was recently cast in the Transformers spinoff Bumblebee, which is currently in production. Considering Cena is expected to be one of the main characters in the movie, he will likely be needed on set fairly soon. Bumblebee began principal photography at the end of July, and if that movie takes as long to make as Transformers: The Last Knight did, production should wrap by February 2018, meaning Cena can be back in time for the Road to WrestleMania.
Assuming WrestleMania 34 does indeed end with Roman Reigns defeating John Cena, it will be the third WrestleMania in a row in which Reigns defeats a WWE icon. At WrestleMania 32, he defeated Triple H in the main event, and at WrestleMania 33, he defeated The Undertaker. The plan is clearly for Reigns to be the next face of the company after John Cena leaves, and Reigns defeating Cena at the biggest wrestling event of the year would cement that.
For now, John Cena can be seen wrestling on Raw every Monday at 8:00 p.m. Eastern Time on the USA Network.