Why You Need to Pay Attention to Anthony Davis and New Orleans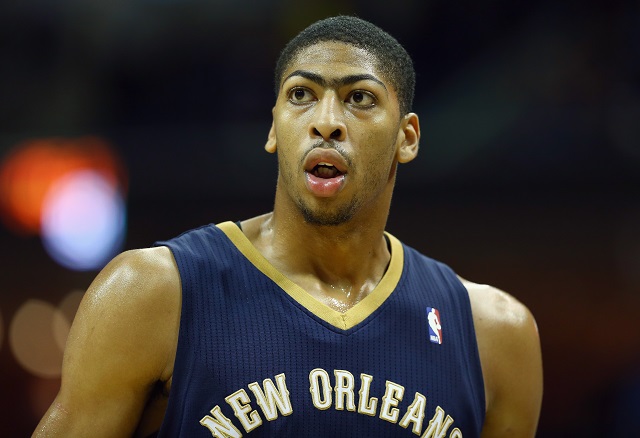 Anthony Davis certainly lived up to his superstar billing last night, in his 2014 NBA season debut against a hapless Orlando Magic squad. The Brow, named for his singular, unbroken strip of eyebrow hair, finished the game with 26 points, 17 rebounds, and 9 blocks, a stat line that puts him in the company of players like Hakeem Olajuwon, Patrick Ewing, and (weirdly) Shawn Bradley. Anthony Davis is the next Shawn Bradley, folks. Does that mean he'll have a bit part in the inevitable reboot of Space Jam? Of course it does.
There was more to the game than just Davis's individual stat line, though. Paired with fellow frontcourt mate Omer Asik, who has spent what seems like forever on the trading block, the two became the first pair of teammates to log 15 rebounds and 5 blocks apiece since David Robinson and Tim Duncan did it back in 1998, when The Brow was just 5 years old. Needless to say, the outcome of the game wasn't particularly in doubt.
To add to what was a dominant defensive effort, the Pelicans finished with 17 blocks and 60 rebounds, something that hasn't been accomplished in the last 10 years, and only four times since 1985. What other teams have laid down such an impressive stat line? They're divided evenly between both conferences, for one thing — two each. Make your guesses.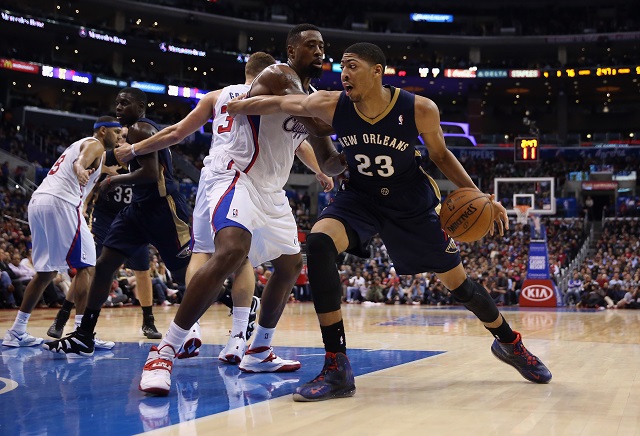 The four teams to do what New Orleans did last night are the Memphis Grizzlies, Toronto Raptors, Utah Jazz, and Orlando Magic. The Magic had Shaq, and to suggest that Davis might be one of the next great big men — in the Shaq, Duncan, or Kevin Garnett mold — isn't looking like nearly as much of a stretch as it was before the season started. The Brow is officially starting off the season on the right foot, which could lead in to a pretty heartless Julius Randle joke, if you're that sort of person. We're not judging.
The moral of the story is clear: If you're an NBA League Pass person, someone who streams basketball, or can otherwise work around the fact that the best NBA team in Louisiana isn't on national television nearly as often as they look like they should be, invest your time and effort into watching the Pelicans. They've got an entertaining guard rotation, an impressive pair of frontcourt teammates, pretty classy jerseys, and the best young player in the league right now.