Will Defending NASCAR Cup Series Champion Chase Elliott Face Similar Championship 4 Pre-Race Penalties?
NASCAR Cup Series driver Chase Elliott electrified the Championship 4 qualifying field last year, earning the right to start from the pole position. But it wasn't meant to be.
The machine failed the initial pre-race, multi-point inspection.
Crew members pushed it back in line. It failed again.
The third? It finally passed.
But the damage was done.
NASCAR Cup driver Chase Elliott overcomes multiple penalties, charges to front of final four pack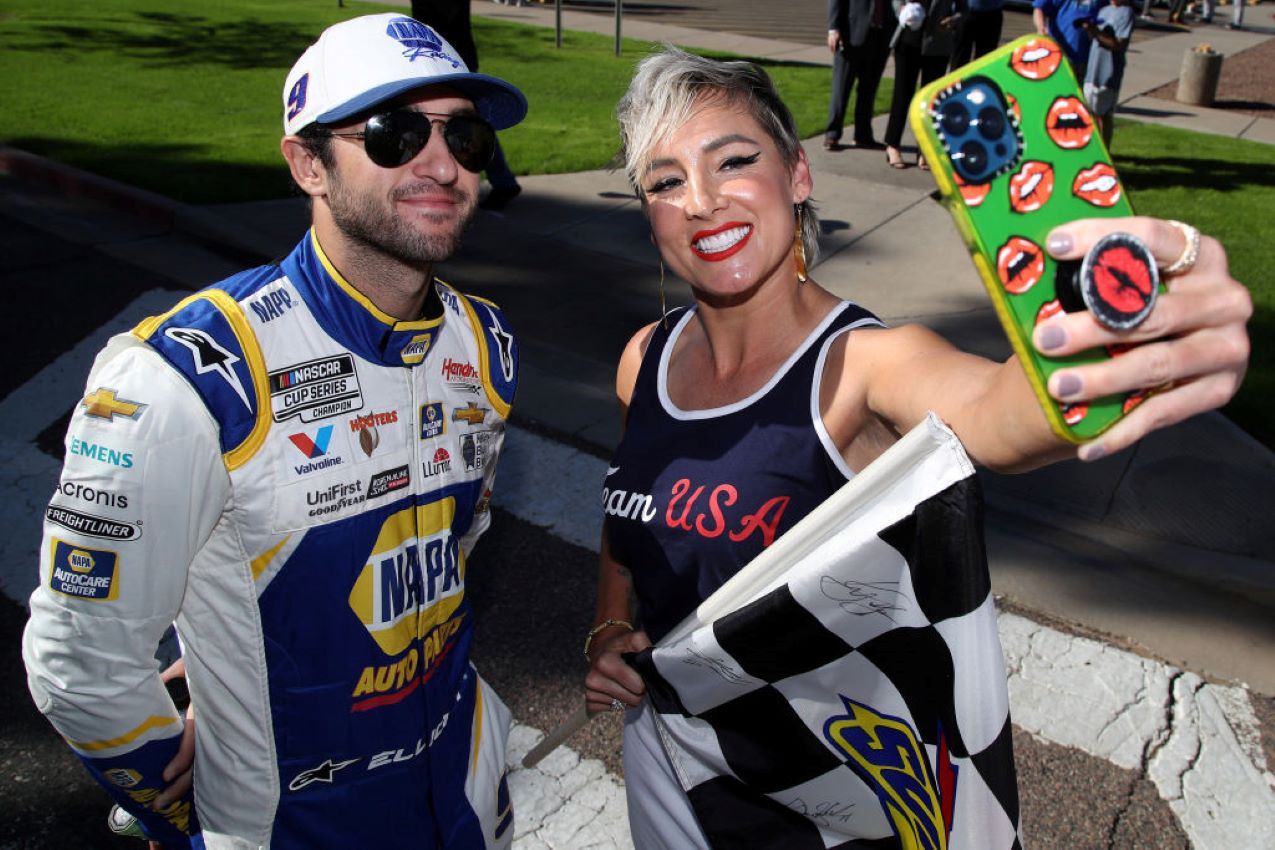 It can be certain Elliott's pit crew will double and triple-check the No. 9 Chevrolet before its return trip to inspection lane for the championship race at Phoenix Raceway on Nov. 7.
Elliott doesn't want to face the same deficit again.
Instead of starting at the point last year Elliott started at the tail end of the field because of the two penalties.
The pandemic-burdened 2020 Championship 4 featured Elliott driving against Denny Hamlin, Brad Keselowski, and Joey Logano. From the back, Elliott appeared strong from the start. By the end of the first stage, he was spinning a top-10 car.
From there, he challenged the leaders. By Lap 161 of 312, following the first crash caution, Elliott gained the lead off a restart. He was at or near the lead the rest of the way.
Popular Elliott makes his mark with his first career NASCAR Cup Series title
Elliott and Keselowski exchanged the lead a few times near the end of Stage 2, eventually taken by Keselowski on a daring move along Turn 3. But he failed to keep the lead long. Extended pit stops dented Keselowski's chances.
Elliott gained control of his title bid over the final 100 laps, driving with a poise greater than his 24 years of age. With five laps remaining, he led by 3.4 seconds.
The son of Winston Cup legend Bill Elliott made his mark with his first series championship. The victory was his fifth of the season, and 11th in 185 career Cup Series starts.
Elliott also was earned the 2020 most popular driver honor for a third consecutive season. Guess who was the last premier Cup driver to sweep the points and popularity awards? Yup, Bill Elliott in 1988.
Elliott set to defend his Cup Series title, preferably from the front
Considering he's a popular defending champion, Elliott appears to be a pre-race after-thought to his Hendrick Motorsports teammate, Kyle Larson, who captured a series-high nine events this season, plus the all-star affair.
Elliott qualified for the Championship 4 after earning Stage 2 points during the Round of 8 elimination race at Martinsville Speedway on Oct. 31.
This year, Elliott will drive against Larson and two Joe Gibbs Racing drivers, Martin Truex Jr. and Denny Hamlin for the title.
The question is where will Elliott start the Nov. 7 finale – and why?