Will DeMarcus Cousins' Brother Jaleel Cousins Ever Make It Out of the G League?
Before he suffered a string of serious injuries starting in 2018, DeMarcus Cousins was one of the best centers in the NBA. He combined old-school physicality with surprising quickness and decent shooting abilities. One question regarding the NBA's Orlando reboot is which team might sign Cousins to try and improve their chances.
As things stand right now, however, Cousins remains unsure when or even if he'll play in the NBA again. This is nothing new for Cousins' younger brother Jaleel, who's tried to break out of the G League for years. Let's look at the two brothers' respective basketball careers. Does Jaleel have any chance of making it to the NBA?
DeMarcus Cousins' path to the NBA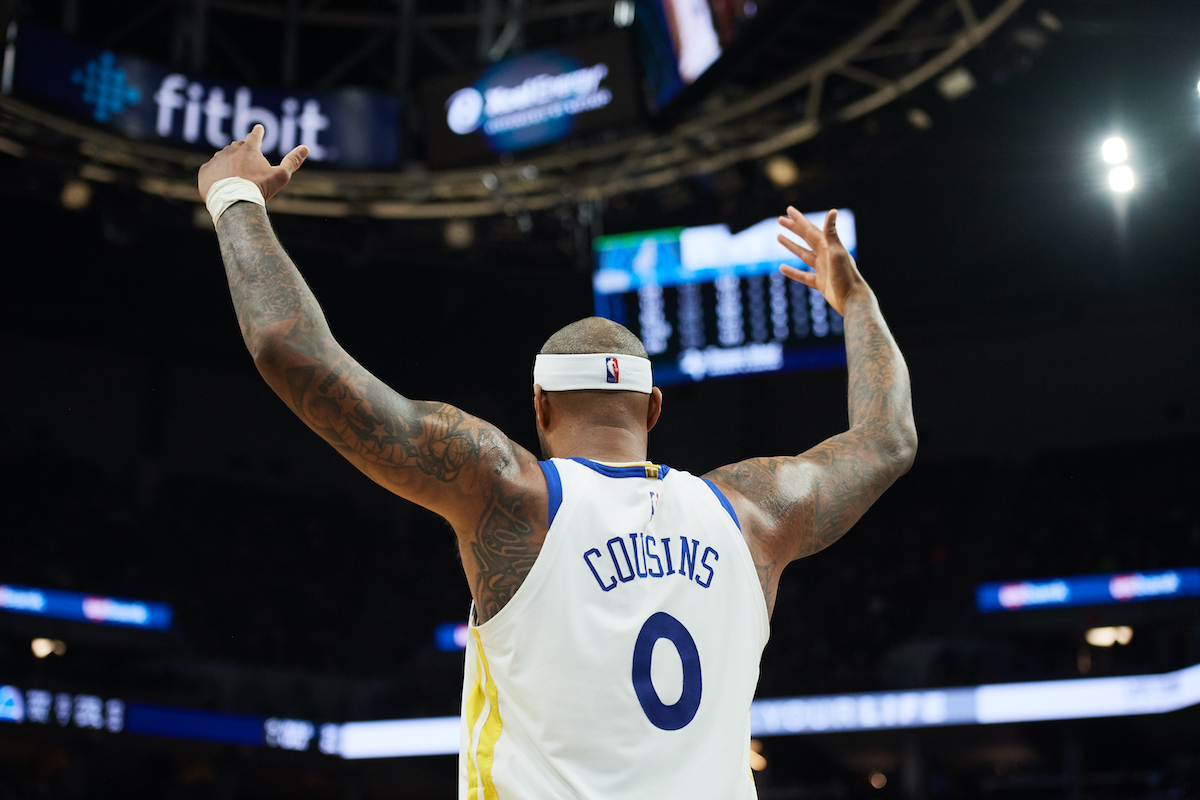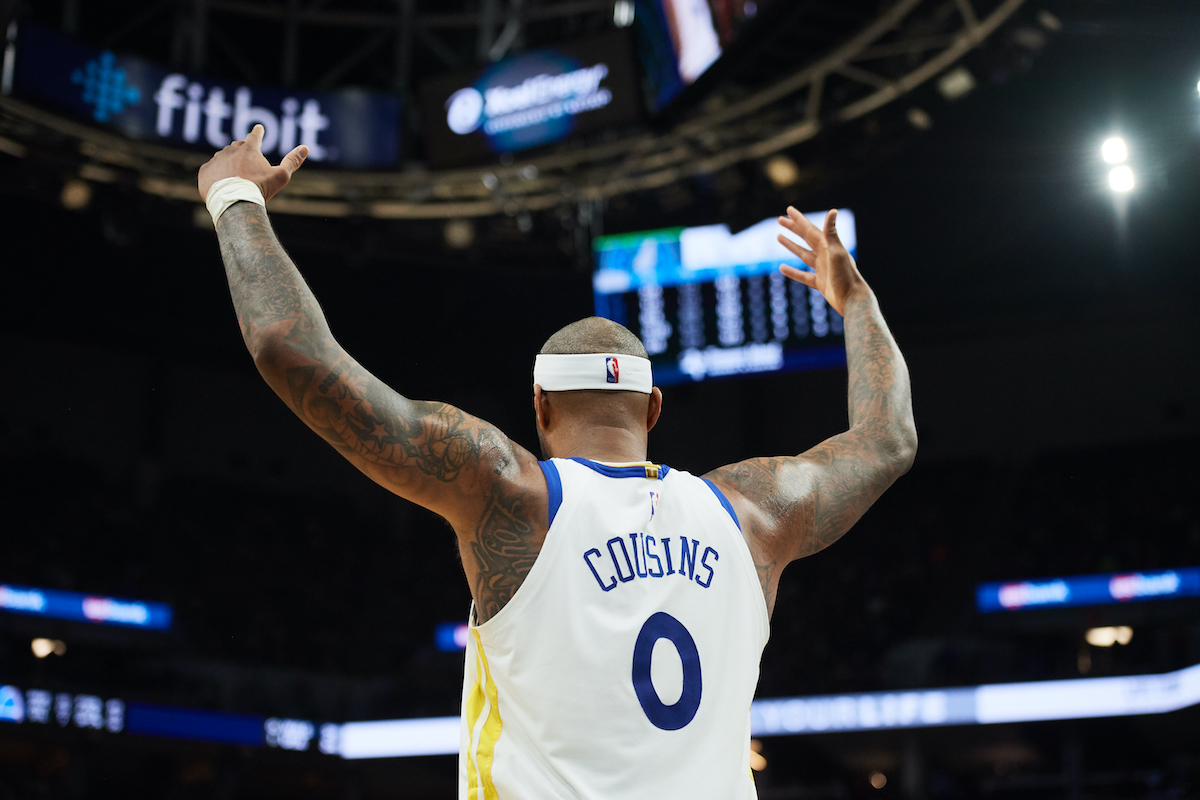 It was clear from a young age that DeMarcus had the kind of physique that'd make him a top prospect in the basketball world. By high school, "Boogie" stood head and shoulders above all of his peers. Unsurprisingly, he quickly became the star of his team at LeFlore Magnet High School in Mobile, Alabama, winning first-team Parade All-American honors in 2009.
DeMarcus initially signaled his intent to play college ball for Alabama-Birmingham, only to end up playing for legendary coach John Calipari at the University of Kentucky. DeMarcus spent just one year with the Wildcats. In that time, he posted season averages of 15.1 points, 9.87 rebounds, and 1.8 blocks per game, while shooting 55.8% from the floor.
DeMarcus, along with future Wizards star John Wall, led the Wildcats all the way to the Elite Eight round of the NCAA Tournament. After the year ended, DeMarcus announced his intention to join enter the 2010 NBA draft. There the Sacramento Kings selected him with the fifth overall pick, thus ushering in one of the greatest big-man careers of the last 10 years.
Jaleel Cousins' basketball career
DeMarcus is three years older than his brother Jaleel, who's also played basketball for most of his life. The two brothers are remarkably similar from a physical standpoint. DeMarcus stands 6-foot-10 and weighs approximately 270 pounds, while Jaleel stands at an identical 6-foot-10 with a listed weight of 255 pounds.
Like his brother, Jaleel also spent most of his high school career at LeFlore Magnet, before transferring to Spanish Fort High School as a senior. Jaleel played at Navarro College for two years before transferring to South Florida in his junior year.
Jaleel mainly came off the bench in his first season at South Florida, posting 2.9 points and 2.6 rebounds per game. As a senior, however, he spent most of the season starting and bumped his numbers to 8.5 points, 7.9 rebounds, and 1.6 blocks per game.
Ongoing efforts in the G League
Despite showing flashes of talent, Jaleel went undrafted in the 2016 NBA draft — a rejection that clearly hurt. As Bleacher Report details, he got arrested in Tampa, Florida around the same time. Jaleel did suit up for the Dallas Mavericks in Summer League. He impressed the team enough to get signed to a deal. Unfortunately, Dallas waived him a short time later.
Jaleel signed a G League deal instead, splitting the 2016-17 season between the Reno Bighorns and Texas Legends. He spent the next season playing overseas in the ASEAN Basketball League, before returning to the G League in 2018-19, playing for the Santa Cruz Warriors.
In 26 games with the Warriors — most of them coming off the bench — Jaleel posted averages of two points and 1.2 rebounds. He only saw 5.5 minutes of game time per game, which would suggest that his coaches weren't quite impressed. At this point, it seems safe to say that it would be something of a longshot for Jaleel to earn an opportunity to compete at the NBA level.