Will Dustin Pedroia Make it to the Baseball a Hall of Fame?
Throughout his career, Dustin Pedroia earned a place among the most iconic Boston Red Sox players. He made huge contributions to the team, playing a decisive role in two World Series victories. Meanwhile, Pedroia also managed to perform at a high level individually, both offensively and defensively.

Unfortunately, the last few years of Pedroia's career have been marred by injuries. Recently it was announced that he suffered yet another significant setback regarding his left knee. Many commentators have questioned whether this will be the end of Pedroia's career—and, if so, whether Pedroia's resume is impressive enough to get him into the Hall of Fame.

Dustin Pedroia's MLB career
Pedroia played for three years at Arizona State before the Red Sox selected him in the second round in the 2004 MLB draft. He spent three years in the Red Sox's minor league system before making his MLB debut in 2006. Although his rookie season got off to a slow start, he heated up considerably in the second half of the season and ended up winning the American League Rookie of the Year honors.

Furthermore, Pedroia played a key role in leading the Red Sox to their 2007 World Series victory. After that, Pedroia settled in as one of the best infielders in the league. His sophomore season was also his best all-time offensive season. That year, Pedroia batted .326, getting 213 hits and scoring 118 runs. He also won his first Gold Glove award.
The following seasons saw Pedroia put up consistently good numbers while providing a rock-solid anchor on defense. In 2013, Pedroia played a key role in leading the Red Sox to yet another World Series victory. Nagging injuries hampered Pedroia in the following years, although he bounced back in a big way during the 2016 season, batting .318 and getting 201 hits.

Recent injuries have slowed down Pedroia
Dustin Pedroia struggled with yet more injuries in 2017. Most troubling was a nagging injury to his left knee, which caused him to be put on the disabled list twice during the season. In October, the Red Sox announced that Pedroia underwent a cartilage restoration surgery on his left knee. Pedroia later expressed regret for getting that surgery.

Pedroia played only a handful of games in the 2018 and 2019 seasons, with his left knee continuing to give him problems. Last August, he finally underwent a left knee joint preservation surgery. The Red Sox continued to express hope that he would be able to play in the 2020 season. However, with the recent announcement of his setback, the likelihood of a Pedroia comeback has taken a serious hit.

Dustin Pedroia's Hall of Fame chances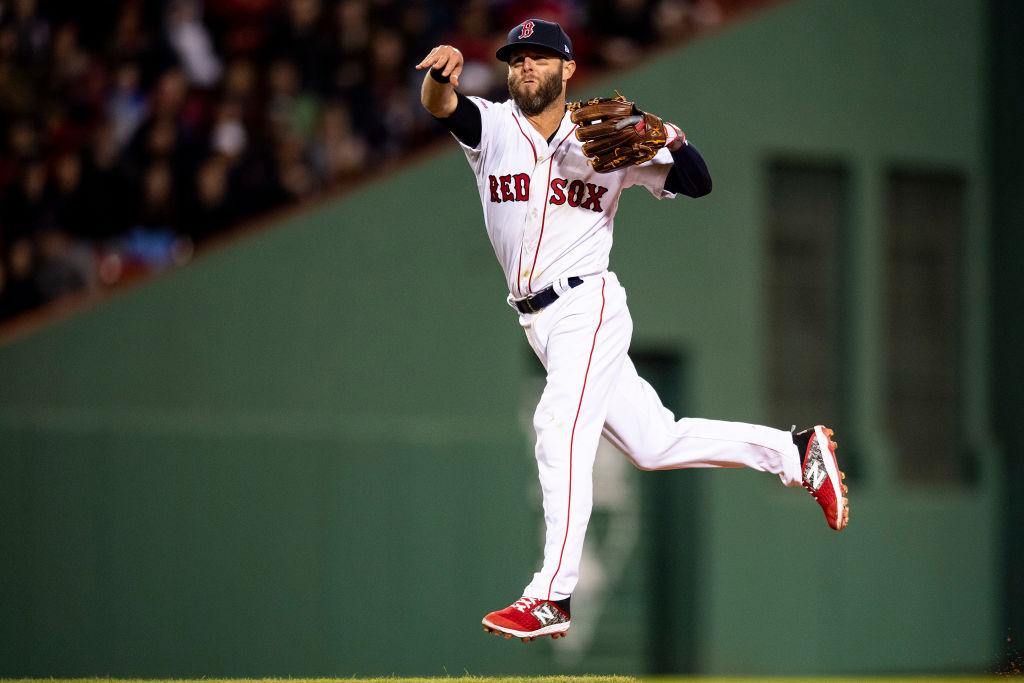 If Dustin Pedroia is never able to make it back on the field, what are his chances of getting into the Baseball Hall of Fame with his current resume? Pedroia has a lot of undeniable achievements under his belt. He is a career .300 hitter, with 140 home runs, 724 RBIs, and 1,803 hits to his name. He won one American League MVP (2008), was selected to four All-Star teams, and won four Golden Glove Awards.

On top of that are his two championships with the Red Sox. All in all, Pedroia has racked up an impressive number of trophies. He also played a position that remains somewhat underrepresented in the Hall of Fame, with just 11 second basemen currently in Cooperstown. While few would call Pedroia the 12th best second baseman of all time, his case is certainly bolstered by having played for a high-profile team like the Red Sox.

Nonetheless, many analysts agree that Dustin Pedroia's stats probably just aren't Hall of Fame-caliber. He compares favorably to some standout players, but not many of them are Hall of Famers. If he'd had another few years to pad his resume, that might have changed. Still, Pedroia will likely get plenty of HOF support. It's just doubtful that he can reach the 75% threshold needed for induction.