Will Eric Bieniemy Be the Next Great Coach From the Andy Reid Tree?
As we enter the home stretch of the NFL regular season, many NFL head coaches are going to be in need of a new job soon as they lose their jobs when their teams' seasons end. Black Monday, the day after the Week 17 games, is when coaches typically get their pink slips. Going into the offseason and coaching changes, there is usually at least one name which is considered a leading candidate to get one of the head coaching vacancies. This year that name is Chiefs offensive coordinator and nine-year NFL veteran Eric Bieniemy. He may have an advantage in getting a job since he is gaining experience under Andy Reid, whose coaching tree includes some stellar head coaches.

Andy Reid's coaching history
Andy Reid himself is one of the top coaches of his generation, having had success with the Eagles and Chiefs. He is in his 21st straight season as a head coach in the league, with the first 14 years in Philadelphia and the last seven in Kansas City. While Reid has yet to win a Super Bowl, he led the Eagles to the NFC title and a Super Bowl appearance in the 2004 season, and this will be the 15th season his team has made the postseason, including the fifth straight season for the Chiefs.

A strong regular-season record of 205-128-1 gives him a winning percentage of better than 61%. Andy Reid is one of the winningest NFL head coaches ever, and a few more average (for him) seasons will put him comfortably in the top-5.
Reid's coaching tree is quite impressive
With his success, Andy Reid has also helped to develop coaches who have gone on to become head coaches for other teams, the so-called coaching tree that some people like to use to judge how a head coach is. Reid's coaching tree is one of the more impressive ones in recent times, and some pundits believe former player Eric Bienemy could be the next branch to bear fruit. Here's a look at some former members of his coaching staff who have taken over their own teams and found some success.
John Harbaugh, Baltimore Ravens
John Harbaugh has been the Ravens' coach since 2008. The Ravens won at least 10 games in four of his first five seasons there, and they won Super Bowl XLVII — beating the 49ers, led by John's brother Jim — following the 2012 season. This is the third season in which Harbaugh has led the Ravens to at least 12 wins.

Doug Pederson, Philadelphia Eagles
Doug Pederson is in his fourth season as the Eagles' head coach, going to Reid's former team after spending three seasons as Reid's offensive coordinator with the Chiefs. After a 7-9 debut in Philadelphia, Pederson led the Eagles to a 13-3 record in 2017, when they beat the Patriots to win Super Bowl LII.

Sean McDermott, Buffalo Bills
Sean McDermott is in his third season as the Bills' head coach. In his first season with the team in 2017, he led them to their first playoff appearance since the 1999 season. After a disappointing year in 2018, McDermott has them back in the playoffs this season. It's their first season with double-digit wins since they went 11-5 20 years ago. Now McDermott's next challenge is to get the Bills their first playoff win since the 1995 season.

Is Eric Bieniemy the next branch of Reid's tree?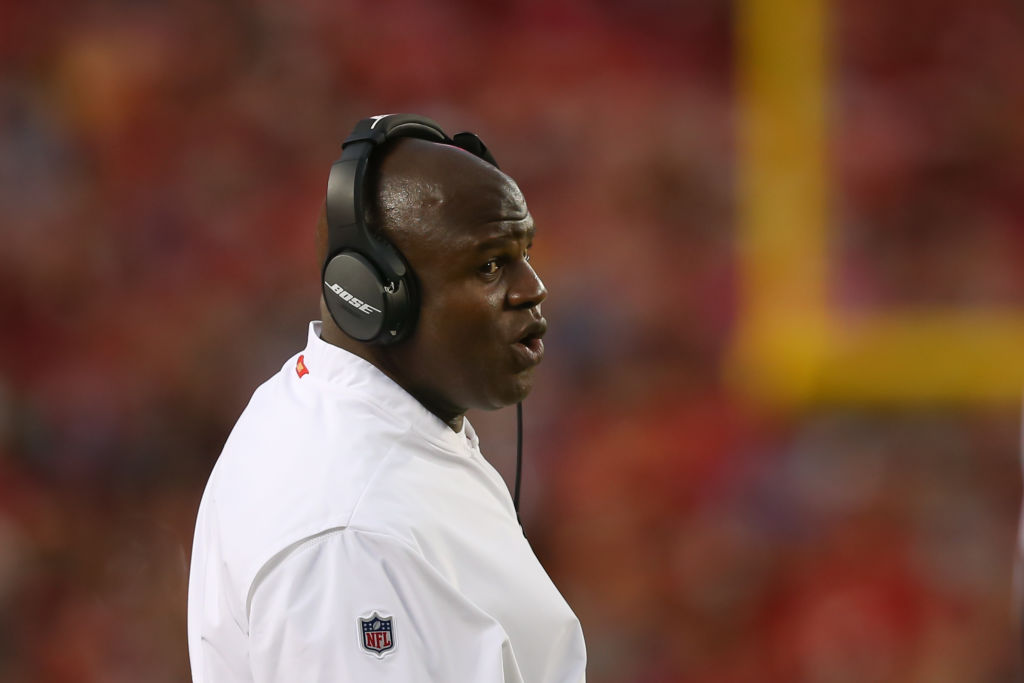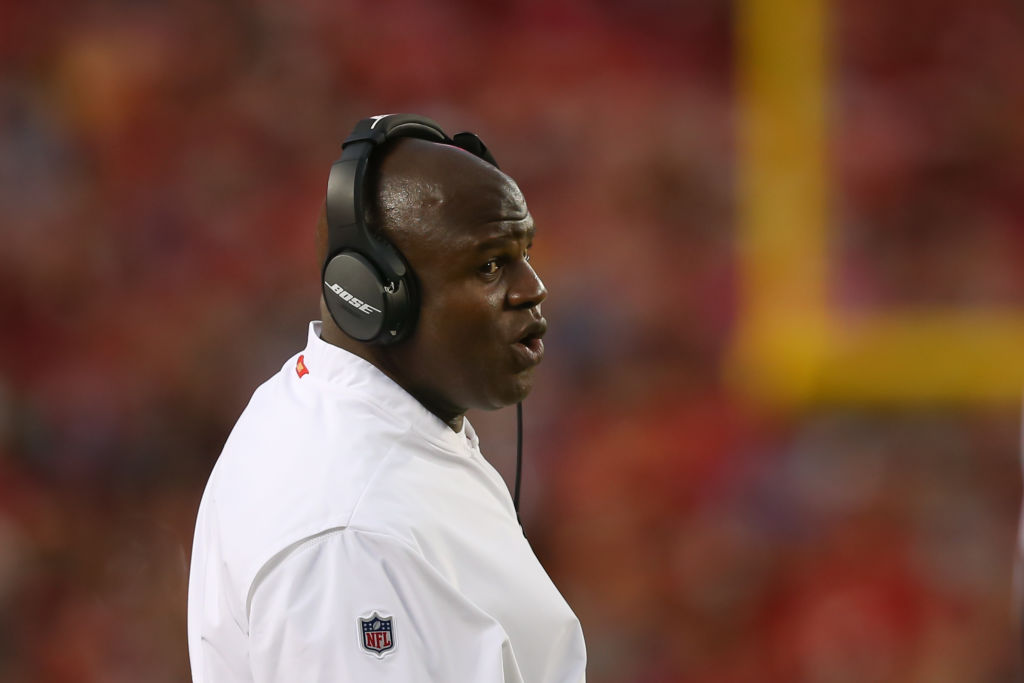 Will Eric Bieniemy be the next success story to come from Andy Reid's coaching staff? It's looking like he'll get a chance to prove himself, with several openings expected after the season and him being one of the hotter candidates.

Bieniemy interviewed with four teams last season, and he is going to be someone teams want to interview for vacancies again in January. He is the offensive coordinator of one of the best offenses in the league, and he helps assemble the game plan each week and run offensive meetings. He also relays the play calls to Patrick Mahomes during games.

He's in only his second season as an offensive coordinator in the league, but Eric Bieniemy has already proven himself to be a good offensive mind. Reid says Bieniemy is ready to take the next step in his career, telling ESPN, "if you're asking me is he ready to be a head coach, yeah, he's ready. He was ready last year."