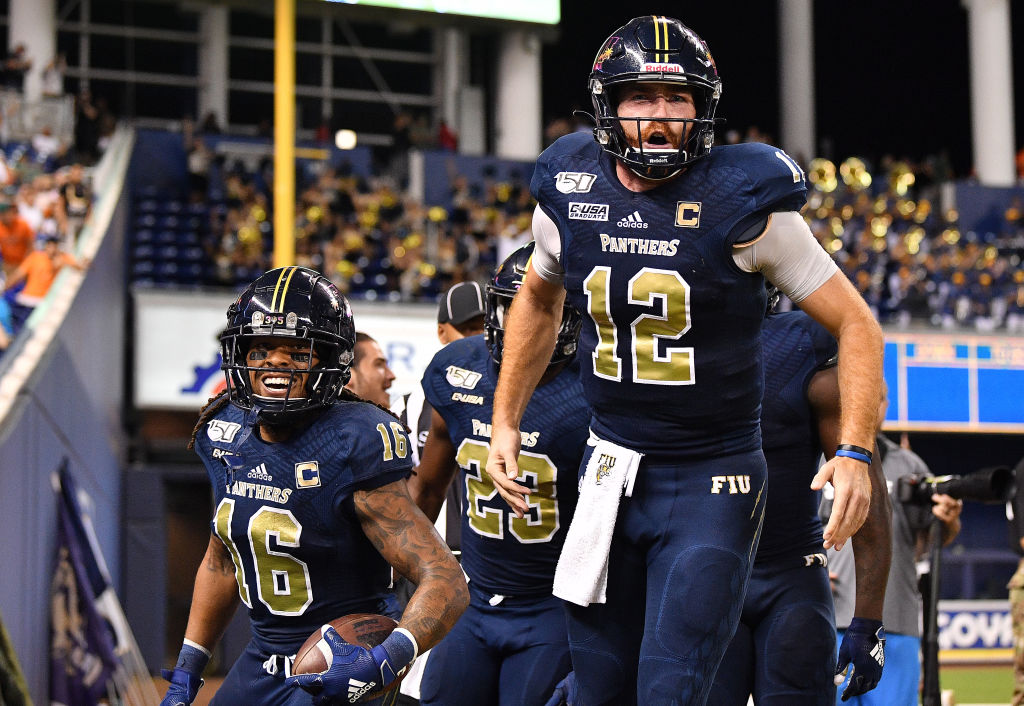 Will Florida International's James Morgan Replace Aaron Rodgers in Green Bay?
Aaron Rodgers won't be the Green Bay Packers' quarterback forever. Green Bay native James Morgan makes sense as Rodgers' replacement.
As the Green Bay Packers enter another decade with Aaron Rodgers at the helm, it's nearing time for the Packers to start thinking about the future behind center. Rodgers turns 37 next season and, although he's expressed a desire to play until he's 40, he won't be in Green Bay forever. If the Packers decide to select a quarterback in April's NFL draft, their best option might be someone all too familiar with the Packers.
Here's why the Green Bay Packers should consider drafting James Morgan, a Green Bay native who played the last two seasons at Florida International, as Aaron Rodgers' backup.
James Morgan modeled his play after Aaron Rodgers and Brett Favre
Growing up in Green Bay meant Morgan quickly fell in love with the Packers and the quarterbacks behind center. Morgan told the Packers' official website he still remembers staying up past his bedtime to watch Brett Favre defeat the Oakland Raiders on Monday Night Football in 2003. Morgan wore No. 12 in high school and both college stops in honor of Rodgers.
"I was just mesmerized with how amazing that was and the performances [Favre] consistently put out. Just the gunslinger mentality I've tried to emulate with my own game. At the same time, you've got to have the Rodgers [mindset, where] it might be safer here to take the check down or something instead of trying to force it. I take a little bit from both of their games but definitely an inspiration for me."
Morgan signed with Bowling Green University out of high school and completed 51.9% of his passes for 25 touchdowns and 22 interceptions. FIU was the only program willing to take a chance on Morgan when he left Bowling Green as a graduate transfer. Morgan led the Panthers to consecutive bowl appearances and a thrilling upset of Miami last year.
The 6-foot-4 gunslinger completed 61.5% of his passes at FIU for 5,312 yards, 40 touchdowns and only 12 interceptions. Morgan is currently projected to be selected on the second or third day of the 2020 NFL draft.
Aaron Rodgers needs a younger backup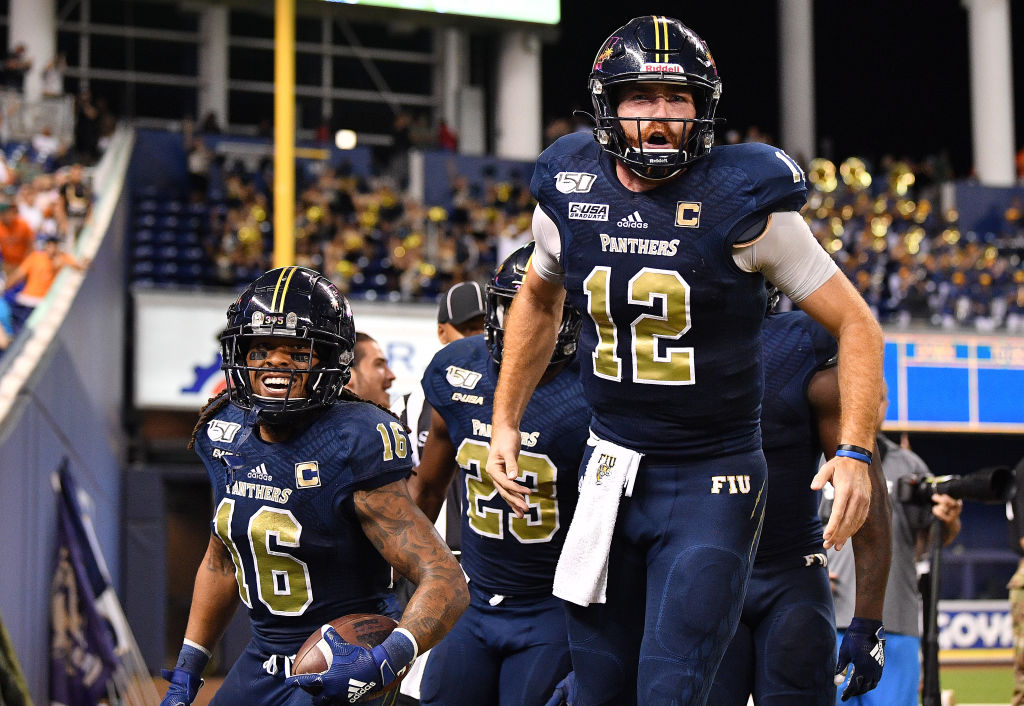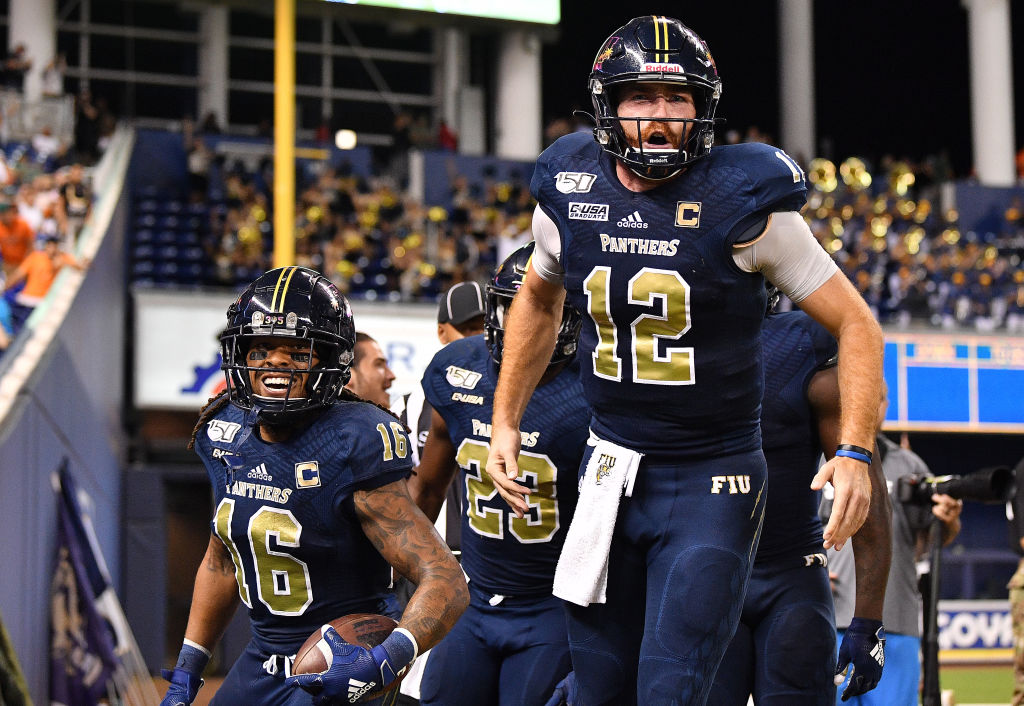 Although quarterbacks are successfully playing into their late 30's and early 40's, the Packers need to have a true heir in place. Undrafted quarterback Tim Doyle spent the last two seasons with Green Bay but threw 12 touchdowns to 26 interceptions in college.
James Morgan fits the Packers' short and long-term needs. Aaron Rodgers has four years left on his contract but he can potentially hit the free agent market in 2022. Rodgers showed no signs of regression last year and threw 26 touchdowns to four interceptions. However, the NFL is a quickly-changing league and the Packers would benefit from having a young quarterback who had a successful college career waiting in the wings.
When quarterbacks playing at an elite level hit the regression wall, it happens quicker than expected. The Packers could do worse than drafting Morgan on the draft's second or third day.
Buccaneers, Patriots among other teams linked to James Morgan
In addition to the Packers, Aaron Wilson of The Houston Chronicle reported nine other NFL teams are "closely vetting" James Morgan. The Tampa Bay Buccaneers, who signed future Hall of Fame quarterback Tom Brady earlier this month, are reportedly one of those teams. Brady's former team, the New England Patriots, could also be in the mix for Morgan. New England signed veteran Brian Hoyer in free agency and have former Auburn quarterback Jarrett Stidham waiting in the wings.
Walter Football reported the Chargers, Jets, and Raiders met with Morgan at the East-West Shrine Bowl in January. Journeyman Tyrod Taylor is currently the Chargers' starting quarterback, although they are expected to select a quarterback in April's draft. Whether or not the Chargers will select a quarterback with the No. 6 overall pick, however, is not yet known.
Sam Darnold is entrenched as the Jets' franchise quarterback, so Morgan would arrive in New York as a developmental prospect. Morgan would be an interesting fit with the Raiders, especially as quarterback Derek Carr's name is invoked in trade rumors. Carr has three seasons remaining on a five-year contract.