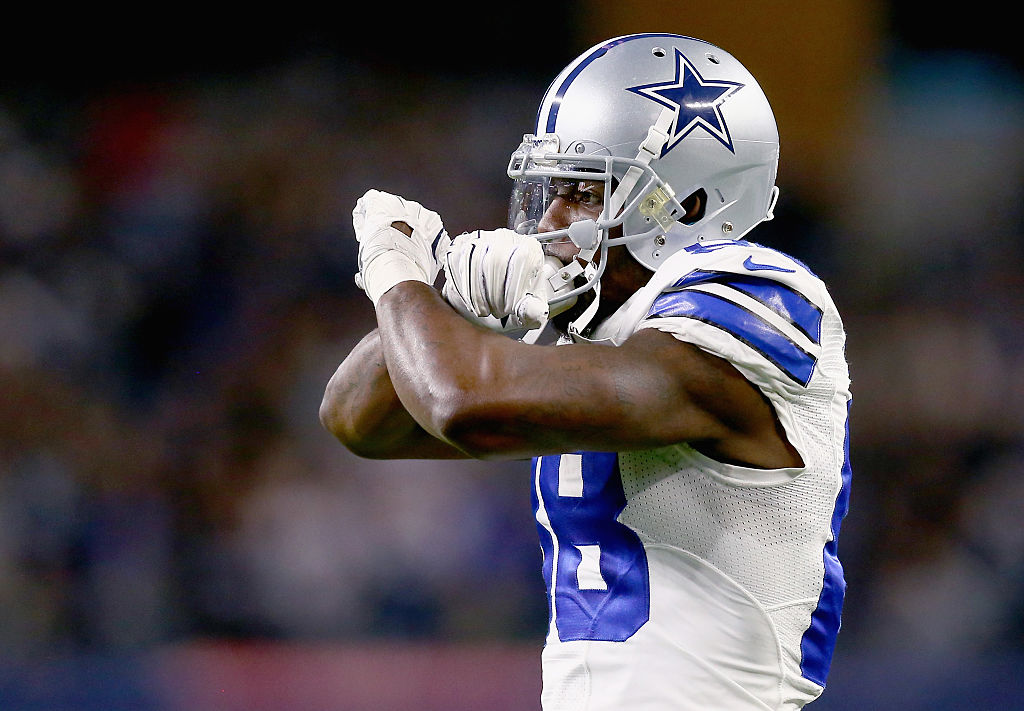 Will Former Cowboys Star Dez Bryant Ever Play in the NFL Again?
Former Dallas Cowboys receiver Dez Bryant hasn't played in the NFL since 2017. Will we ever see Bryant throw up the X again?
It has been way too long since Dez Bryant has thrown up the X in celebration. Bryant, the former Pro Bowl receiver who shined with the Dallas Cowboys, hasn't played in the NFL since 2017. But like Colin Kaepernick and Tim Tebow before him, the idea of Bryant returning to the NFL has been a popular social media topic. For his part, Bryant has repeatedly said he wants to play again.
Will Dez Bryant ever play in the NFL again? And if a team signs him for the 2020 season, what should be realistic expectations for the former first-round overall pick?
Dez Bryant enjoyed several standout campaigns with the Dallas Cowboys
The Dallas Cowboys invested the No. 24 overall pick in the 2010 NFL draft on Bryant in hopes he'd become the team's next star wide receiver. Bryant mostly lived up to those lofty expectations on a Cowboys team that regularly underachieved or was battered by offensive injuries. The 6-foot-2 Bryant averaged 14 yards a catch and recorded 73 touchdowns in his eight seasons. Bryant made three Pro Bowls, was named All-Pro in 2014, and totaled 218 yards in three playoff games.
Although character concerns were surrounding Bryant when he entered the NFL, his biggest problem with the Cowboys was the noise around him. Franchise quarterback Tony Romo missed half of Bryant's rookie season in 2010, as well as the majority of the 2015 and 2016 seasons. Head coach Jason Garrett was regularly criticized for his playcalling. Owner Jerry Jones has always been in the news for various reasons.
All in all, Bryant had a successful career in Dallas. Bryant caught 69 passes for 838 yards and six touchdowns in 2017, his final year with the Cowboys before he was released.
A devastating injury cost Dez Bryant a chance at playing in 2018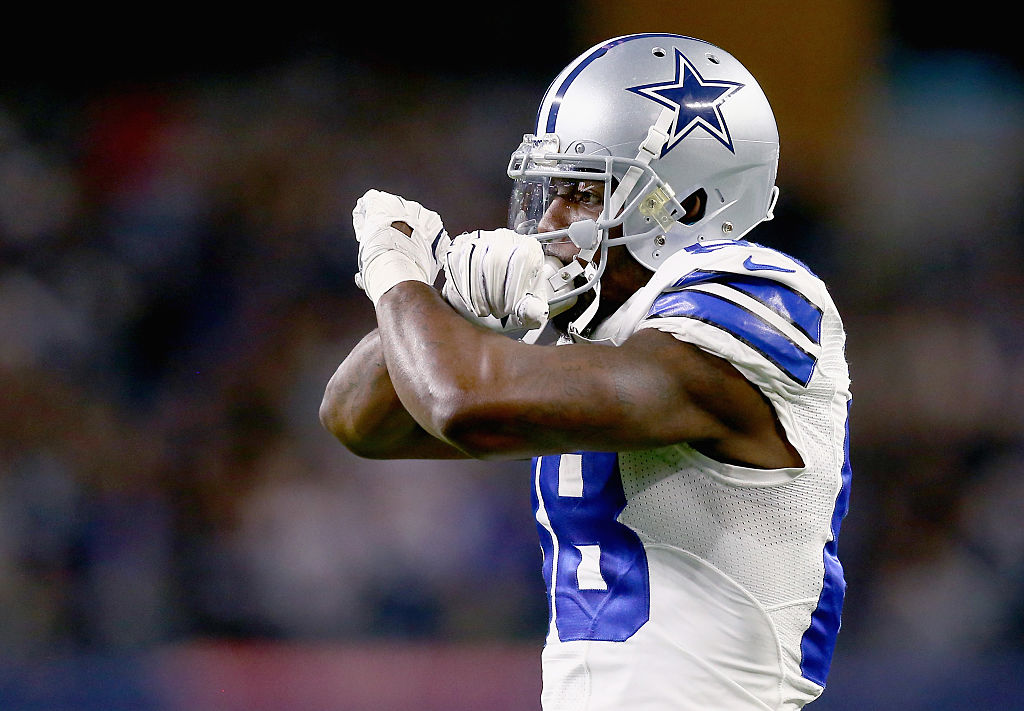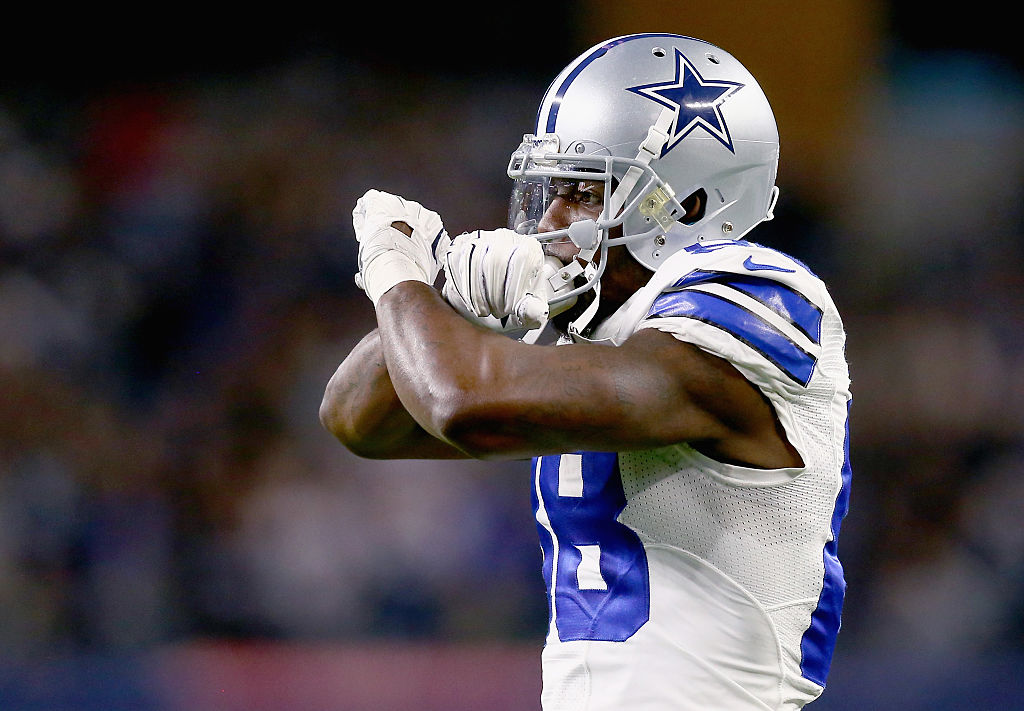 Dez Bryant was cut in April 2018 and remained on the free-agent market until November. It wasn't until the New Orleans Saints, en route to an NFC South championship, signed Bryant to a one-year, $1.25 million deal. The Saints' hope was Bryant could contribute down the stretch and help New Orleans back to the Super Bowl for the first time in almost a decade. If Bryant was unable to fill that role, the Saints could cut him without incurring too much of a financial hit.
Bryant didn't even have an opportunity to showcase his skills, though. Just two days after signing with New Orleans, Bryant tore his Achilles tendon during practice. Bryant landed on injured reserve and watched from afar as the Saints' season ended in a controversial NFC championship game loss to the Los Angeles Rams.
Will Dez Bryant play in the NFL again?
Dez Bryant has been adamant that he wants to play professional football again. Bryant spent most of the 2019 season rehabbing from the Achilles injury and even hoped to sign with a team before the playoffs began. That never came to fruition, however, and Bryant is still a free agent.
There are worse players to bring in on a one-year, prove-it deal than Bryant. It's entirely possible that his best years are behind him, but the time away from football could prove beneficial, especially for a team that keeps Bryant on a snaps limit. The New York Jets can use a playmaking receiver to pair with quarterback Sam Darnold and a receiver from the draft, though Jets head coach Adam Gase has feuded with veteran receivers before.
Tom Brady and the Tampa Bay Buccaneers have Pro Bowl receivers Chris Godwin and Mike Evans in place, but Bryant would be an interesting depth option. Amari Cooper joined the Cowboys after Bryant left and recently said he'd like to play with Bryant at some point.