Will Jim Harbaugh's Wolverines Get Revenge Against Urban Meyer's Buckeyes?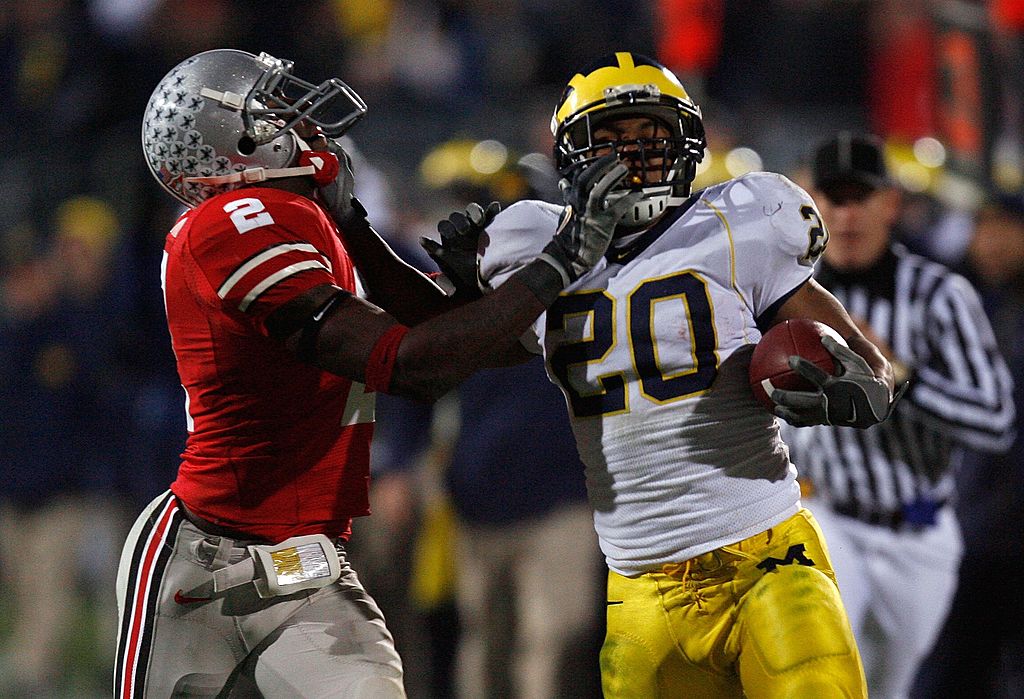 The rivalry between the University of Michigan Wolverines and the Ohio State University Buckeyes is in a league of its own. Not only is it arguably the greatest, most heated rivalry in college football, but it may also be the best sports rivalry in the entire world.
"The Game" has been played every year since 1918. It almost always has major ramifications in the Big Ten standings. In today's Big Ten landscape, the matchup often decides which team will represent the East Division in the conference championship game, and whether the conference will have a representative in the College Football Playoff.
The rivalry has produced several instant classics including the "Snow Bowl" and the "Game of the Century." It's featured multiple Heisman Trophy winners and some of the greatest coaches in college football history. Both teams have experienced a stretch of down years, which occurred at different times. But Ohio State and Michigan are once again two of the premier college football programs in the country.
Ohio State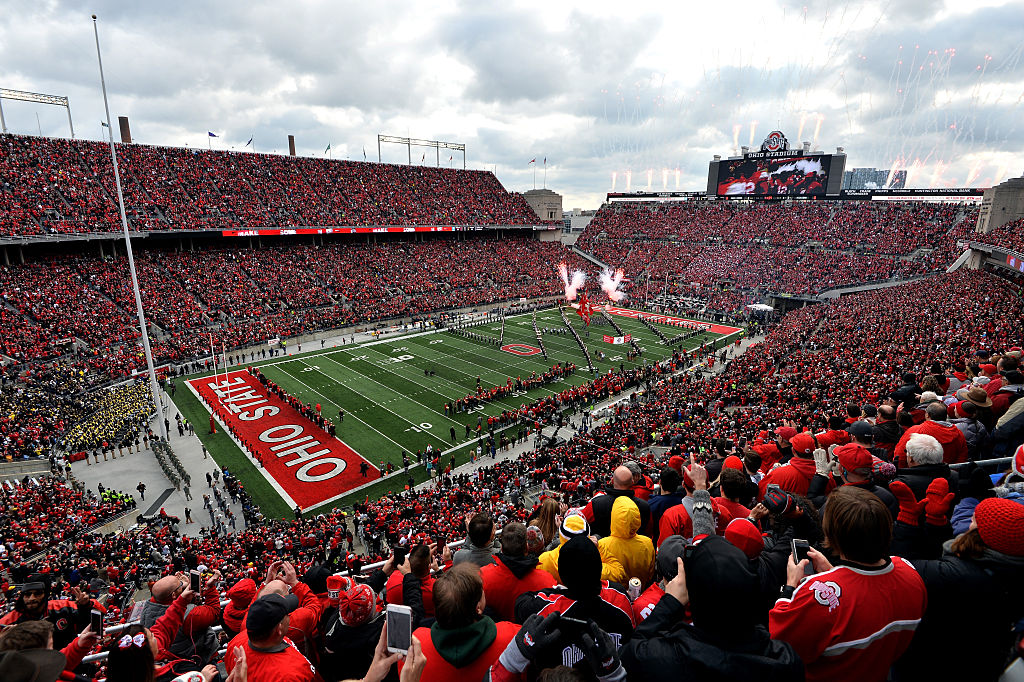 Ever since both institutions became members of the Big Ten in 1918, Ohio State has held a slight edge (48-46-4) in the series in games played. But the levels of success both teams have achieved will astonish you. Here is a quick rundown of both programs' notable achievements.
8 national championships
778 total wins
22 bowl wins
14 Rose Bowl appearances
36 conference championships
83 consensus All-Americans
31 former coaches and players in the College Football Hall of Fame
7 Heisman Trophy winners
56 years ranked in the final AP top-25 poll
2 College Football Playoff appearances.
Michigan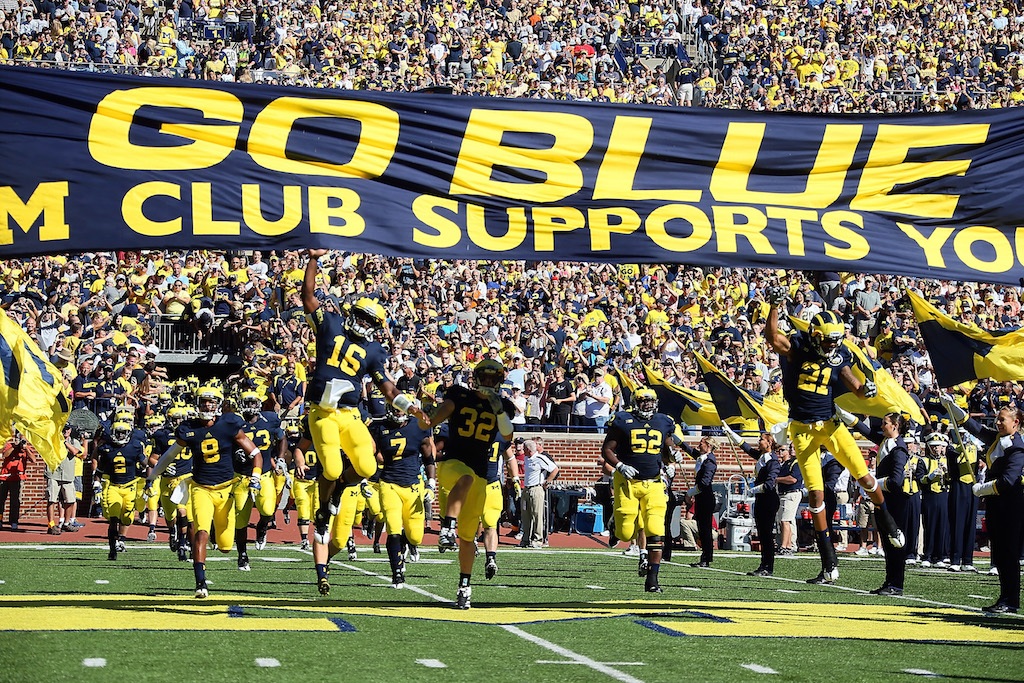 11 national championships
909 total wins
21 bowl wins
20 Rose Bowl appearances
42 Big Ten conference championships
81 consensus All-Americans
39 former coaches and players in the College Football Hall of Fame
3 Heisman Trophy winners
59 years ranked in the final AP top-25 poll
With all of their respective accomplishments, Ohio State and Michigan both make it easy to see why everyone considers them two of the top five programs in college football history.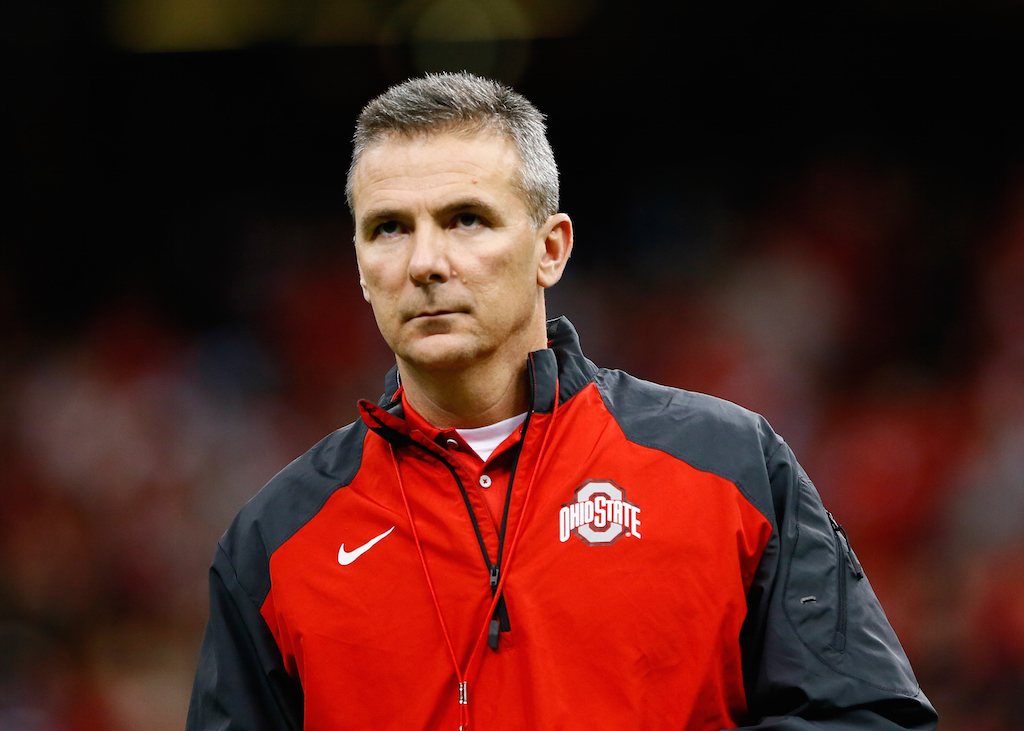 While there's never a "down year" between these teams, the rivalry has definitely picked up steam in the last five years. We largely attribute this to the fact that both programs hired polarizing but outstanding head coaches.
For the Buckeyes, Urban Meyer is one of the most innovative, successful coaches of this era. At 53 years old, he is one of the pioneers of the spread offense. His career record: 165-29 (61-6 at Ohio State), which includes three national titles (two at Florida and one at OSU), 10 bowl game wins, and five conference titles. He's also a master recruiter, turning Ohio State into a factory for producing NFL draft picks.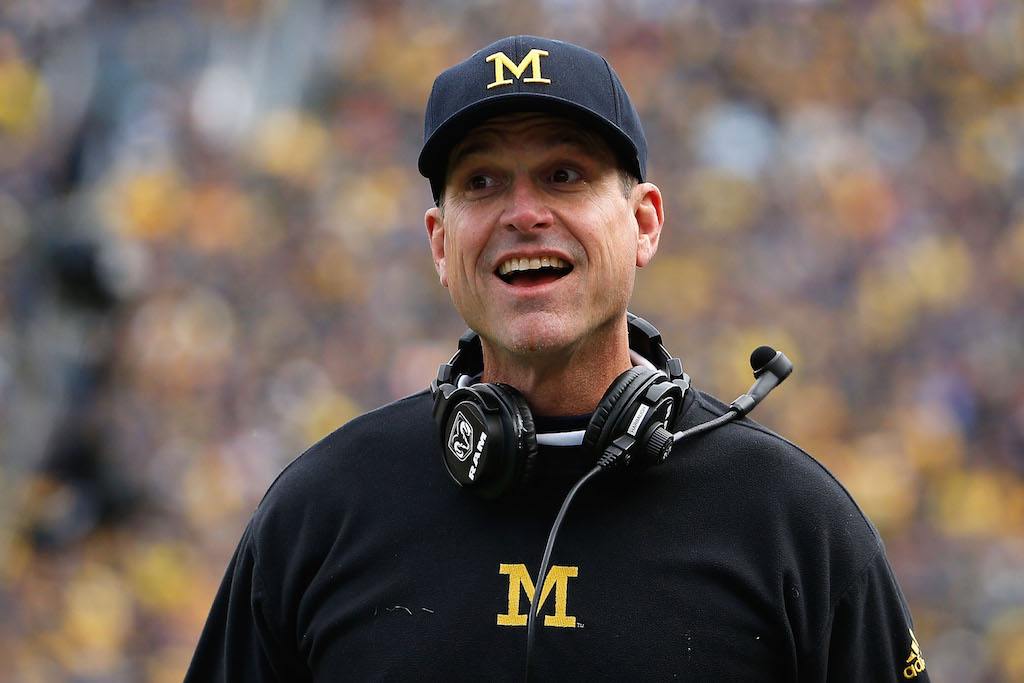 The Wolverines hired one of the most interesting, eccentric figures in American sports. You can call many of Jim Harbaugh's tactics odd. But you can't deny that the former Michigan quarterback is one of the best college football coaches.
Like Meyer, Harbaugh is 53 years old. He is still searching for his first national title. But with the success he has experienced at both the college level (he built Stanford into a powerhouse before leaving to coach the San Francisco 49ers, and has had a similar amount of success in his two seasons in Ann Arbor) and NFL level (44-19-1 with one NFC Championship in four years), it's only a matter of time before he'll win it all.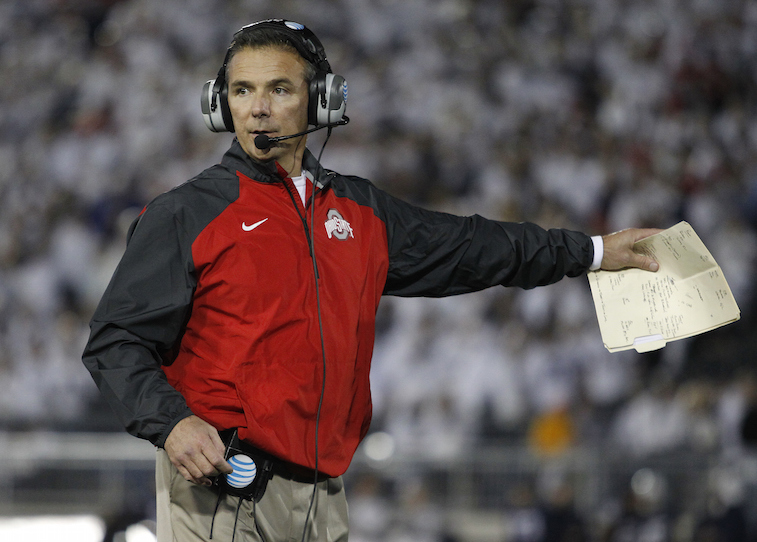 Since Meyer took over in Columbus in 2012, the Buckeyes have reeled of five straight wins (some in lopsided fashion) over their bitter rivals. But with Harbaugh now settled in at Michigan, this rivalry between coaches is starting to look like the second coming of "The Ten–Year War" between Woody Hayes and Bo Schembechler.
If their 2016 matchup is any indication, all future meetings between Meyer's Buckeyes and Harbaugh's Wolverines have the potential to be instant classics. And in 2017, "The Game" could very well have serious College Football Playoff implications.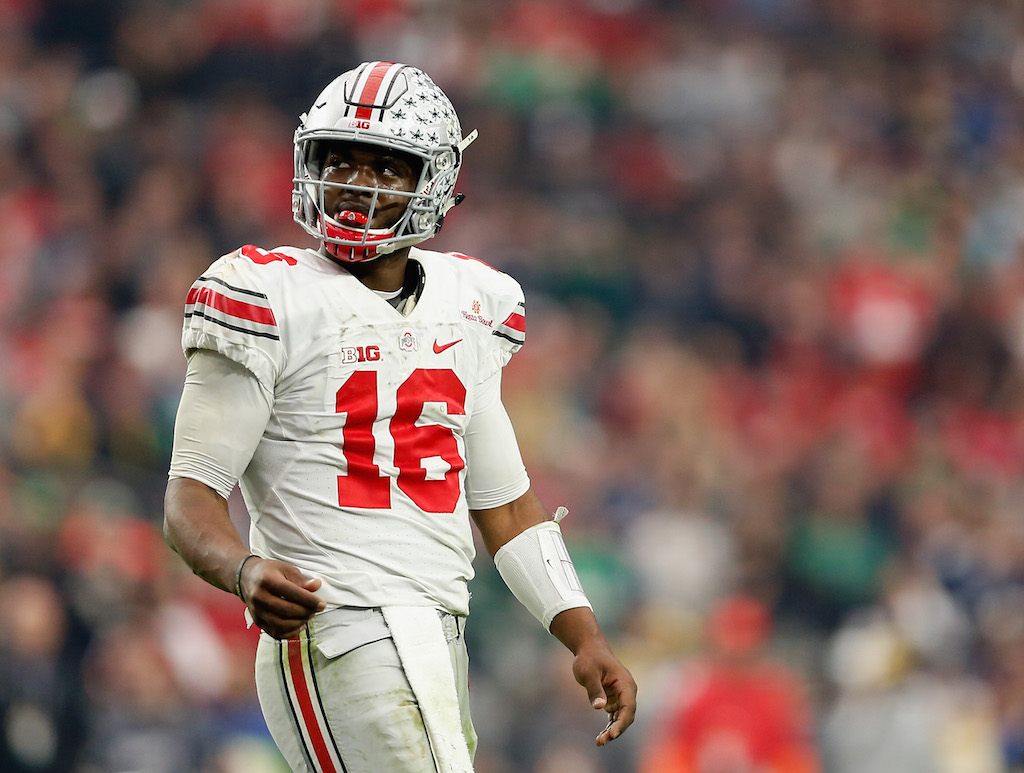 Michigan will be out for revenge in 2017 after suffering a heartbreaking, double-overtime loss to Ohio State in 2016. It won't be easy, though, as the Buckeyes, who ranked No. 2 in the country in the USA Today/Amway Coaches Preseason Poll, are one of the favorites to contend for the national championship heading into the season.
Quarterback J.T. Barrett will return for his senior season and should flourish under new offensive coordinator Kevin Wilson. As usual, the Buckeyes will have a slew of talent (some unproven, however) at practically every skill position — especially at running back where sophomore Mike Weber could be a dark-horse Heisman Trophy candidate.
Defensively, Ohio State has NFL-caliber talent all over the field, but will have to replace three first-round picks in their secondary. Thanks to the excellent recruiting of Meyer and his staff, that task should be less daunting than it sounds.
Michigan's success will be dependent on developing young players in a hurry. The Wolverines return their starting quarterback, Wilton Speight, but they must find a way to make up for the loss of several players to graduation and/or the NFL. If they can get solid play up front on both sides of the ball, Michigan will again be extremely difficult to beat.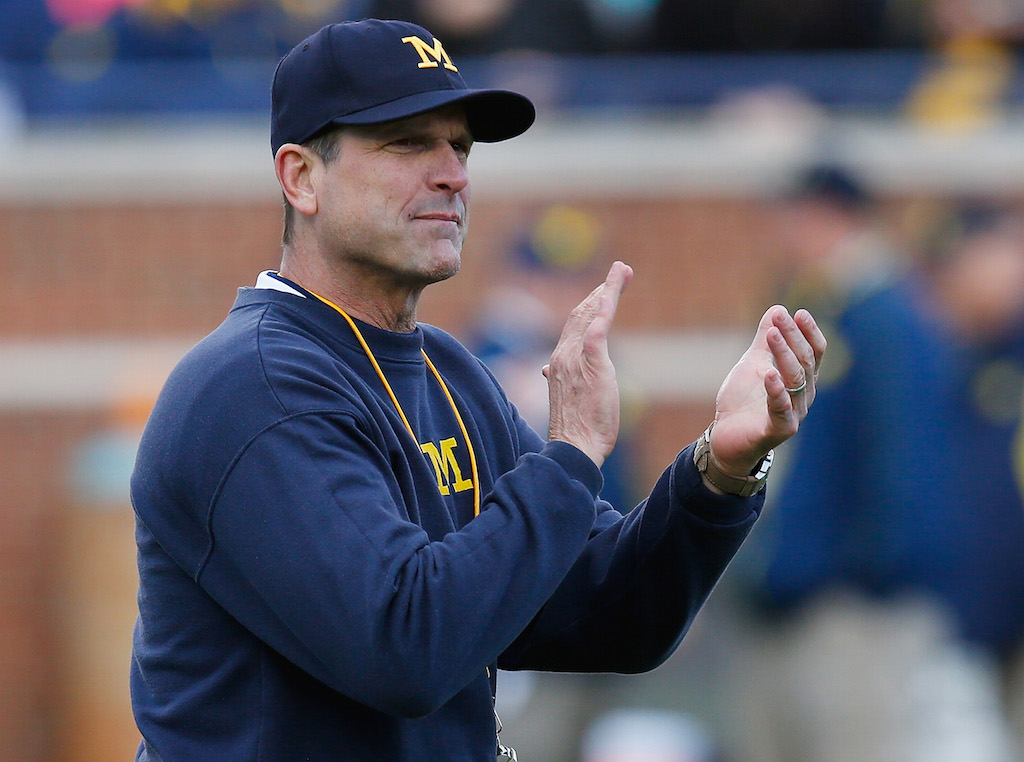 When it comes down to it, Ohio State clearly looks like the better team on paper heading into the 2017 college football season. But with Harbaugh at the helm, it would be foolish to count out Michigan before even seeing them play.
The Wolverines boasted outstanding recruiting classes for the last three years, so the talent is there. But only time will tell if Harbaugh will be able to bring his young players along quickly enough for them to compete with Ohio State. If he does, the Wolverines could very well end their five-year losing streak to Meyer's Buckeyes.
Statistics courtesy of Sports-Reference.