Will Joe Burrow Be the Top Pick in the NFL Draft?
Joe Burrow was a late bloomer when it came to being a quarterback, but he developed just in time for the NFL draft. Without a clear-cut No. 1 pick, many believe Burrow could be the top choice of the Cincinnati Bengals when they get to draft first.
This could be a blessing or a curse for the LSU quarterback, who now faces pressure to succeed at the next level. 

Joe Burrow's journey
Burrow began his college career at Ohio State University, not Louisiana State. After an early injury cost him time, Burrow red-shirted the 2015 season before ever playing in a game. Over the next two years, he was stuck as a bench quarterback, never giving more than a handful of snaps.
Ready to graduate, Burrow got an exemption and transferred to LSU for his last two years. At his new school, he had a fine start but was not yet the Heisman hopeful of 2019. The quarterback completed just 57.8% of his passes and threw for 16 touchdowns and five interceptions.
Showing some foot speed, Burrow also ran for nearly 400 yards and seven touchdowns. These numbers are respectable albeit unspectacular. The next season, however, was a completely different story.
The most recent season propelled Burrow from NFL hopeful to shoo-in for the first round. Burrow didn't just improve on his prior numbers; he shattered them. His 76.3% completion rate was nearly 20 points higher than his junior season.
The 23-year-old nearly doubled his passing yards (5,671) and almost quadrupled his throwing touchdowns with 60. He had just six interceptions and had a passer rating of over 200. To top it all off, he won the Heisman and led LSU to a championship. All of this bodes well for his prospects as the No. 1 pick, but it comes with a catch.
The top pick in the NFL draft comes with expectations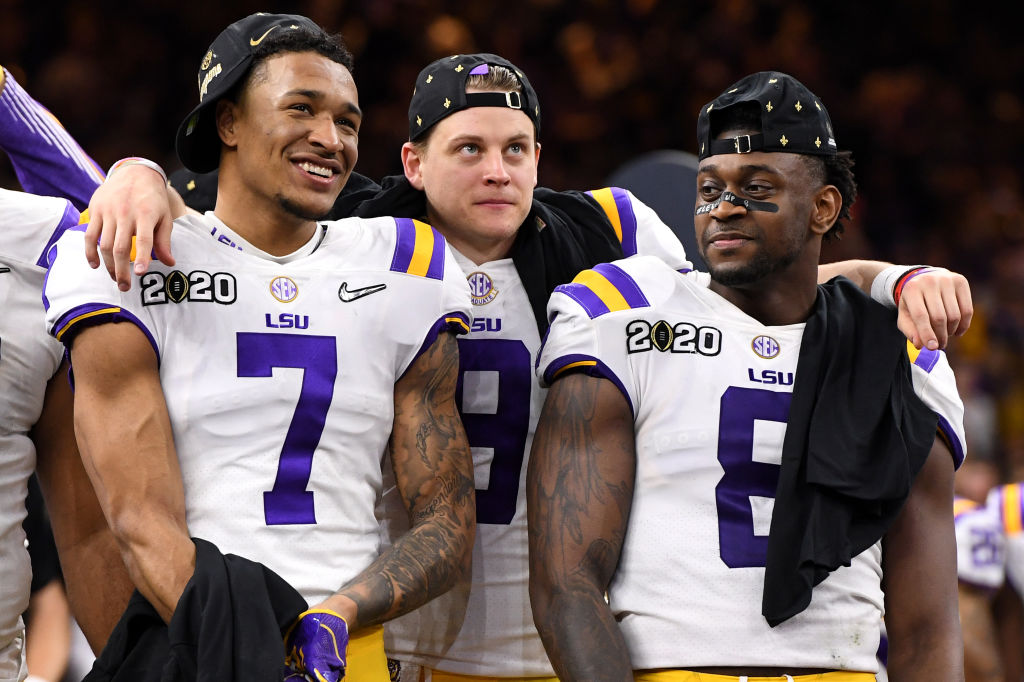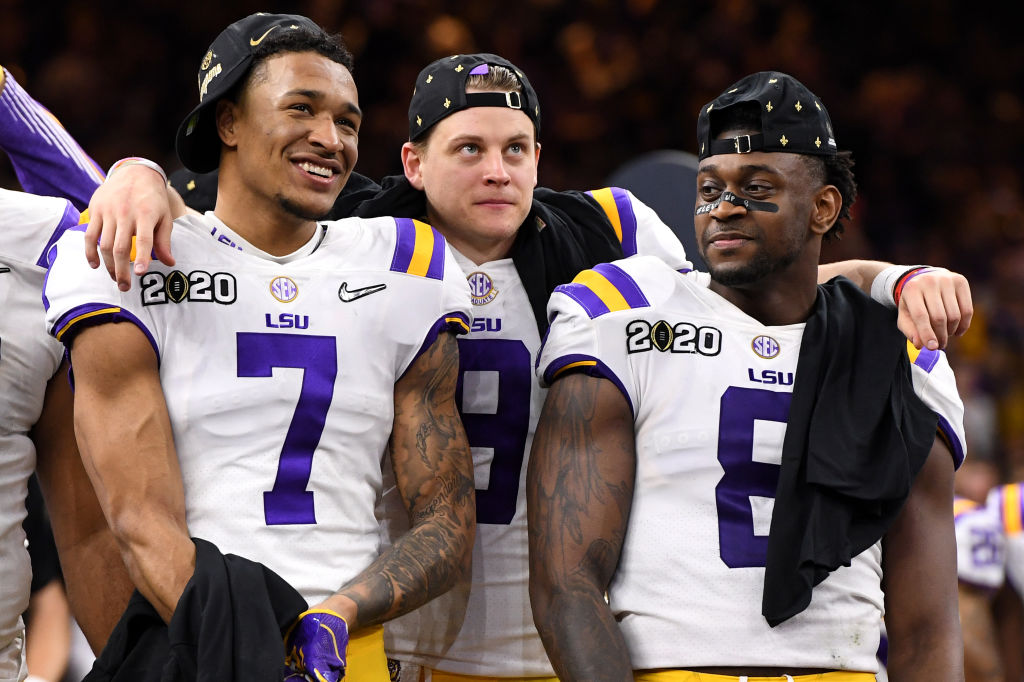 With the Andy Dalton era almost assuredly over, a quarterback selection is a no-brainer for the Bengals. Burrow is a logical choice. If the pundits are to be believed, he's a safe bet for the first pick. As Bleacher Report points out, however, this shouldn't give people crazy expectations when it comes to Burrow's talent in the NFL. 
Being the best college quarterback doesn't mean much in the NFL. Burrow may go to a team that's among the worst in pro football. The team has a notoriously bad offensive line, and their defense ranked among the worst. Even if Burrow is the real deal, he won't have the insurance he had at LSU. 
The young QB would need to start at another level even to turn the Bengals around. Dalton's career could give him a road map of things to come if he ends up there. This will be the case for any quarterback the Bengals draft, however. Even the most attractive names will come with concerns. 
Where else might the Bengals look
It is almost certain that Burrow is the top pick. Until the Bengals submit their first choice, however, speculation of other options will remain. Tua Tagovailoa was believed to be a frontrunner for the Heisman award heading into the season. Now, his health is a major concern.
From Justin Herbert to Jordan Love, there are lots of NFL-caliber quarterbacks who could theoretically help the Bengals.
Being a quarterback is hard work. Even the best need help. When Burrow or anyone suits up for Cincinnati, they could be in for a rude awakening. If the chosen one can find success, however, his legend will only grow.
Follow more updates from Sportscasting on our Facebook page.