Will Kevin Durant and Kyrie Irving Bring the Brooklyn Nets Their First NBA Title?
The last time the Brooklyn Nets were in the NBA Championship picture, they were located in New Jersey and being led by Jason Kidd and Kenyon Martin. That version of the team won back-to-back Eastern Conference titles before losing in the NBA Finals in both 2002 and 2003. Since then, the Nets have won only four playoff series over the last 16 seasons and have missed the playoffs outright in eight of those campaigns.
Brooklyn's days of missing the postseason appear to be firmly in the rear-view mirror. With the successful acquisitions of Kevin Durant and Kyrie Irving, the Nets now have one of the best cores in the NBA, albeit with one half of that core joining the team coming off of a devastating injury. Irving will hold down the fort in 2019-20 as Durant recovers from the ruptured Achilles injury he suffered in this year's NBA Finals.
Kyrie Irving makes the 2019-20 team better, but not by much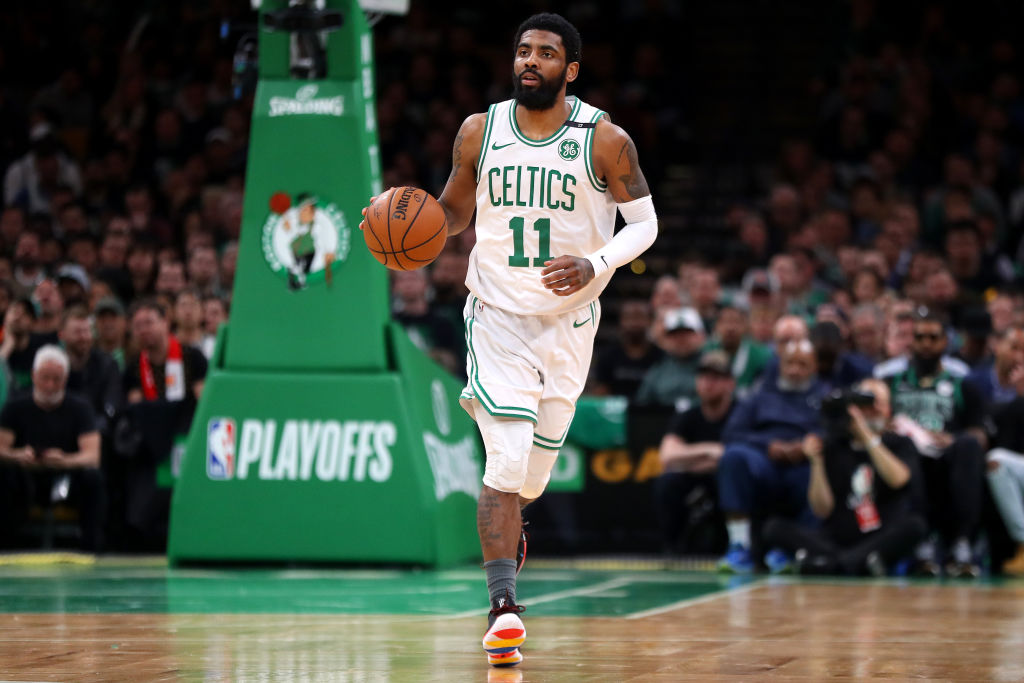 Kyrie Irving may not be the most popular player in the NBA, especially in Boston. But there is no mistaking his talent; the former first overall pick in the 2011 NBA Draft won Rookie of the Year honors in 2012, is a six-time NBA All-Star and an NBA Champion. He has amassed all of these accolades and is still just 27 years old.
Irving had career highs in assists (6.9 per game) and rebounds (five per game) last season while still scoring 23.8 points per game. He put up these numbers despite the fact that he wasn't a perfect fit in Brad Stevens' system and that there were consistent rumors that he wasn't happy in Boston. Playing for the franchise, coach and city that he hand-picked, there is no reason to believe that Kyrie Irving won't thrive with the Nets.
Still, with Kevin Durant sidelined all year, it's hard to imagine Brooklyn taking a huge step forward in 2019-20. Irving is an upgrade over DeAngelo Russell, but Russell is coming off of an All-Star season in which he averaged 21.1 points and seven assists per game. Russell's Nets went 42-40 during the regular season and promptly lost in five games to the Philadelphia 76ers in the first round.
Brooklyn will once again sit underneath the top tier of the Milwaukee Bucks, Toronto Raptors, Philadelphia 76ers and Boston Celtics in 2019-20. That tier gap won't last for long if Kevin Durant returns to form in 2020, however.
Kevin Durant's form upon return will make all the difference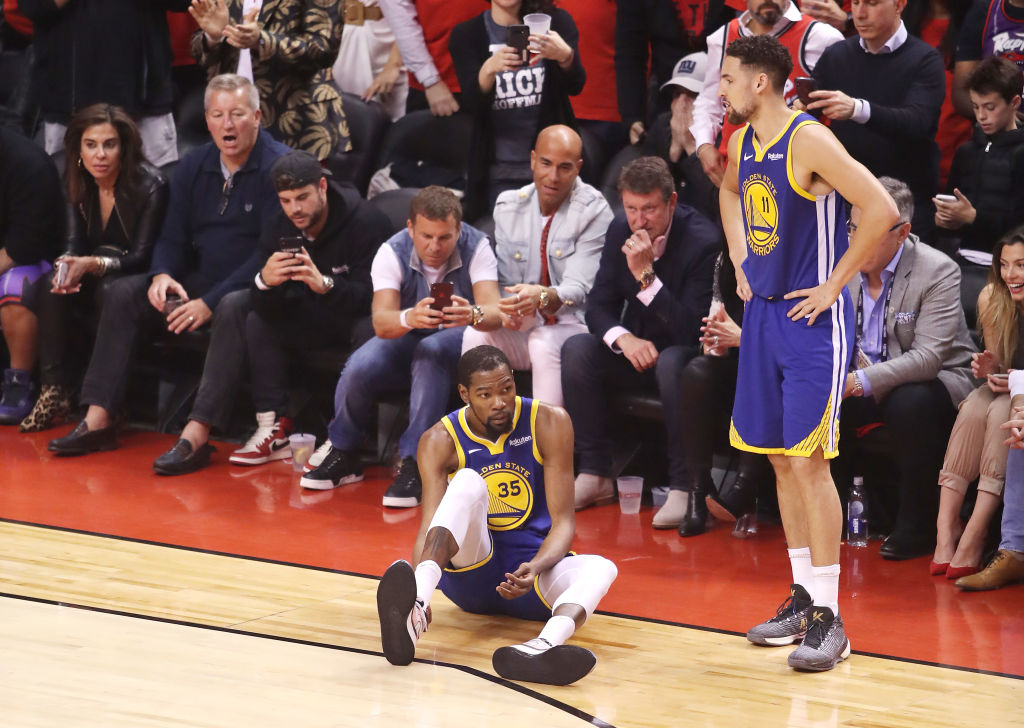 The joy of seeing Kevin Durant return to action in the NBA Finals last season with 11 points in 12 minutes quickly turned to horror as the elite forward crumbled to the ground with what turned out to be a ruptured Achilles.
It is a testament to how remarkable of a player Kevin Durant is that despite having no guarantee that he will return to his previous form after this injury and the fact that he will miss all of this season, multiple teams were still willing to offer the 10-time All-Star a max contract.
Durant is worth the risk. The 30-year-old sits firmly in the best-player-in-the-world conversation and his history of deep postseason runs for both Oklahoma State and Golden State illustrate how dynamic and important of a player he is.
If Durant can return from this ACL injury with little or no ill effects, Brooklyn has a fantastic shot at winning a championship over the life of this contract in what figures to be a much more wide-open NBA. Even at less than 100% physically, Durant's shooting ability and basketball IQ should help the star forward to continue to be a weapon and to help propel his new team into the Eastern Conference's top tier.
Regardless of the end result, it's an impressive rebuild by the Nets
The Brooklyn Nets were the laughing stock of the NBA just a few years ago. Aptly listed as one of the worst franchises in NBA history, the Nets made what turned out to be one of the worst trades of all-time in 2013 when they traded three first round picks for Paul Pierce, Kevin Garnett and Jason Terry.
For mortgaging their future, all the Nets got in return was two short and unsuccessful playoff runs. With those veterans eventually leaving the team and no new young talent coming in, Brooklyn appeared to be destined for a long stay at the bottom of the standings.
But under new general manager Sean Marks, the team was rebuilt into a respectable one in 2018-19. And after this impressive showing in the 2019 free agent market, Nets fans suddenly find themselves in a previously unimaginable state of optimism.