Will Khabib Nurmagomedov Ever Fight Again?
Khabib Nurmagomedov just faced off against Justin Gaethje on Fight Island, and it was another dominant fight for the Russian champ. With this impressive win, Nurmagomedov improves his already impressive record to 29-0. However, this might be the last time that Khabib Nurmagomedov fights professionally ever again, and here's why.
Khabib Nurmagomedov dominates Justin Gaethje at UFC 254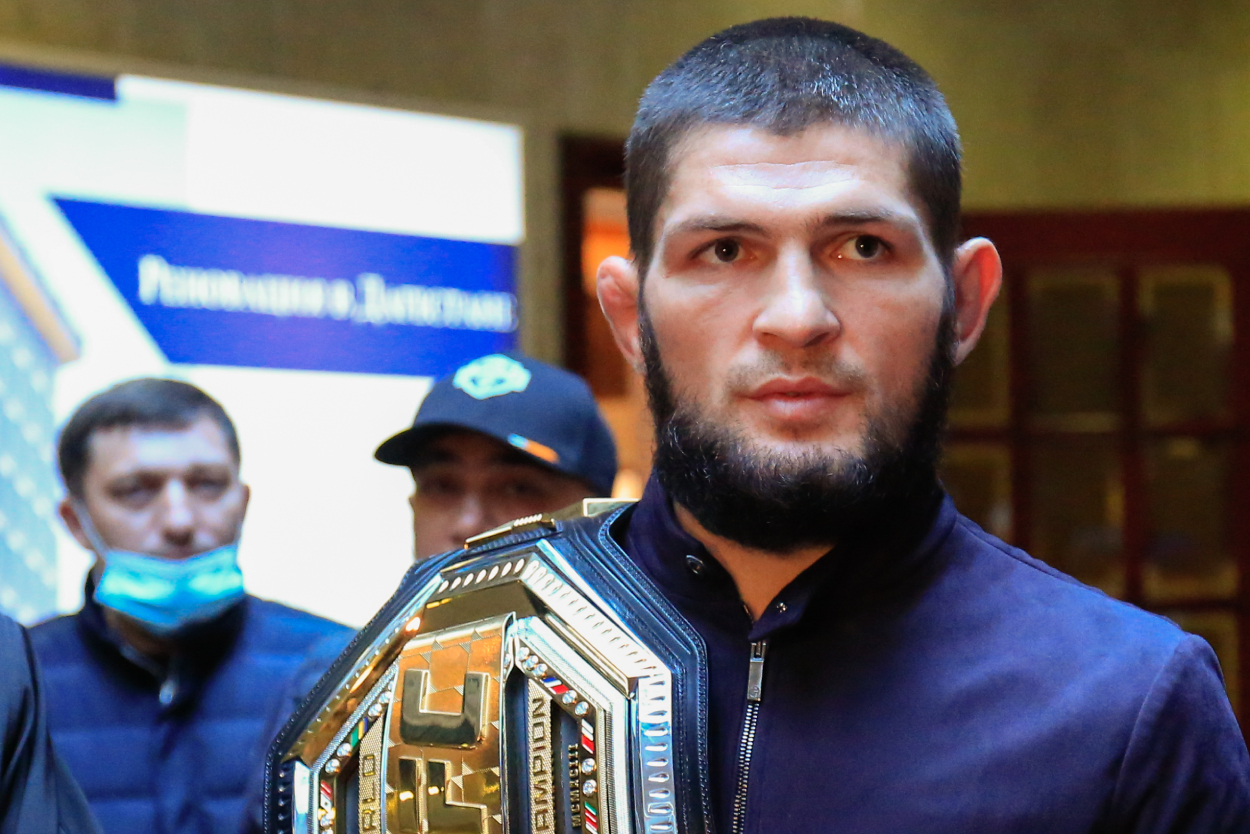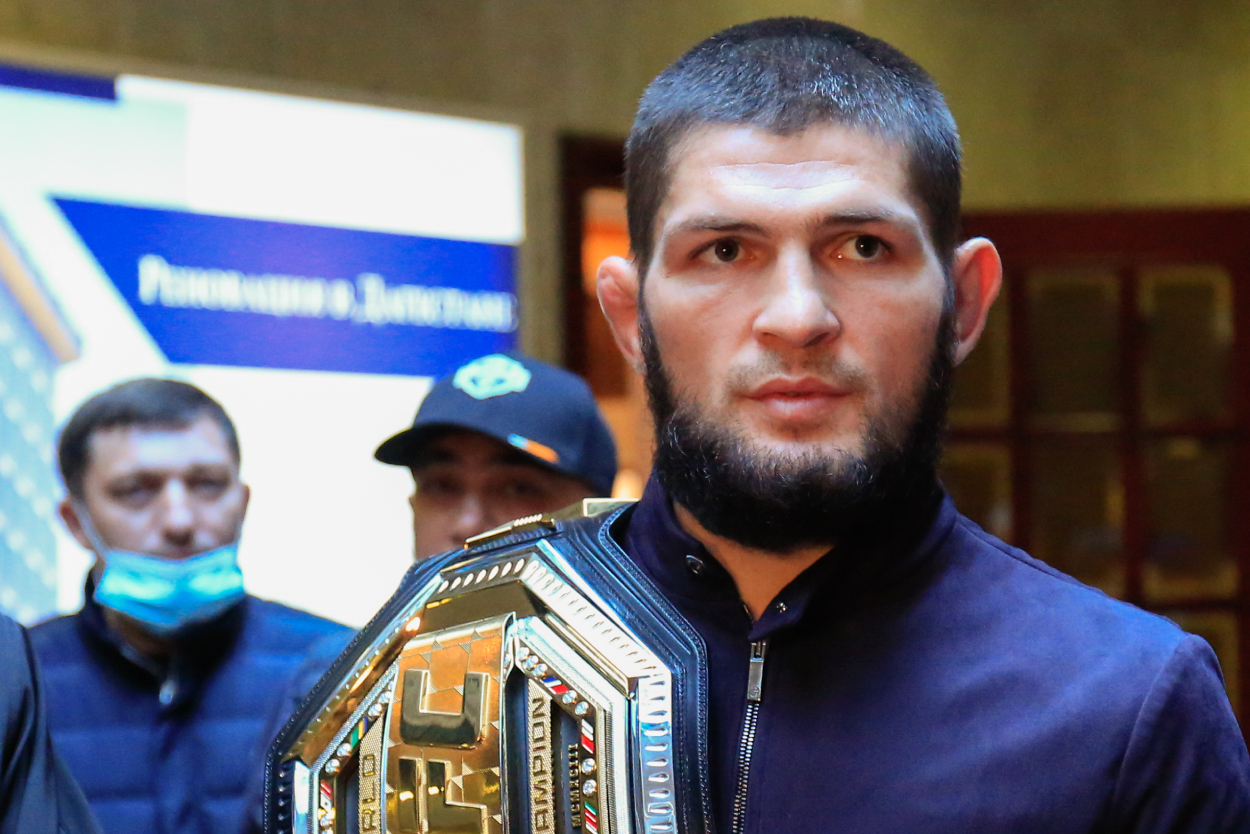 Many UFC fans thought that of all the lightweight contenders in the UFC, Gaethje would be one of the toughest fights for Nurmagomedov to take. That was because Gaethje was a great wrestler in college, so if Gaethje ever fought Nurmagomedov, then Nurmagomedov would have trouble taking him down. After Gaethje won the interim lightweight belt, he got his chance to prove that he can do just that to the champ. 
As it turns out, he couldn't do that to the champ. When the two faced off at UFC 254 on Fight Island, it wasn't a really close fight. Gaethje landed some heavy shots on the champ, including some leg kicks that left some visible damage, but Gaethje couldn't do the one thing he needed to do, and that was stopping the takedown.
In fact, whenever Nurmagomedov got his hands on Gaethje, Gaethje couldn't shake him off. It was simply a dominant display of Nurmagomedov's elite wrestling skills. This was how the fight ended, too. After taking Gaethje down, the champ landed a choke on him, and a few seconds later, Gaethje was unconscious. 
A promise made, a promise kept
While the fight itself was not an unusual one in Nurmagomedov's resume, what happened after was. After winning, Nurmagomedov broke down in tears, and in his post-fight interview, he laid down his gloves and declared that his fight against Gaethje would be his last one. According to ESPN, he said that this was because of a promise that he had made to his mother.
Nurmagomedov's father, Abdulmanap, has been very close to his son, and he's been coaching his son for a long time now. Unfortunately, however, Abdulmanap passed away from COVID-19 earlier this year, and this was a devastating loss for Nurmagomedov in many ways. Obviously, it was a painful and personal loss, but at the same time, it was also a professional loss. 
Nurmagomedov said, in his post-fight interview, that his mother didn't want him to fight without his father by his side. He then promised her that it'd be his last fight, and by retiring, he's guaranteeing that.
While this was a shocking announcement, it wasn't that surprising for many of Nurmagomedov's biggest fans. 
Why Khabib Nurmagomedov probably isn't fighting again
Like ESPN said, Nurmagomedov has been proud of his relationship with his father for a long time, and that just shows the type of relationship that he has with his family. Indeed, in his post-fight interview, he even said, "No way I'm going to come here without my father." 
Furthermore, Nurmagomedov has always been a man of his word. For example, in the aftermath of the brawl that happened after he choked out Conor McGregor, Nurmagomedov stood up for his teammates who were being punished by the UFC and the Nevada State Athletic Commission.
The UFC was about to kick his teammates out, but Nurmagomedov dropped an ultimatum. According to Yahoo Sports, Nurmagomedov said that he wouldn't fight in the UFC if his teammates couldn't fight in the UFC. This tactic worked, and the UFC didn't kick them out. 
That's why many fans think that he'll keep his word again and stay retired. Besides, retirement has been on Nurmagomedov's mind for a while now. Many fans thought that he'd retire after getting a 30-0 record, but 29-0 is close enough.