Will NBA Players Still Get Paid During Coronavirus Suspension?
The NBA immediately moved to suspend the 2019-20 season when Utah Jazz center Rudy Gobert tested positive for the coronavirus on Wednesday night. The league's collective bargaining agreement has outlined wording about what happens if a season is suspended because of outside events such as war or illness. By not playing games, NBA players risk the possibility of losing their game checks.
What does the NBA's collective bargaining agreement say?
According to the collective bargaining agreement, Article XXXIX, section 5, "players lose 1/92.6 of their salary for every game missed as a result of a Force Majeure Event ('FME') — this refers to events or conditions that make it impossible for the NBA to perform its obligation under the CBA.
The following events are covered: "wars or war-like action (whether actual or threatened and whether conventional or other, including, but not limited to, chemical or biological wars or war-like action); sabotage, terrorism or threats of sabotage or terrorism; explosions; epidemics; weather or natural disasters, including, but not limited to, fires, floods, droughts, hurricanes, tornadoes, storms or earthquakes; and any governmental order or action (civil or military); provided, however, that none of the foregoing enumerated events or conditions is within the reasonable control of the NBA or an NBA Team."
ESPN's Brian Windhorst and Tim Bontemps reported they expect players to "almost certainly" be paid because it is in the league's best interest to continue playing. However, the Force Majeure Event provision could create a legal bind for teams to avoid paying players.
It is not known if coaches and personnel members will continue being paid during the suspension.
There is no update on when, or if, the NBA season will resume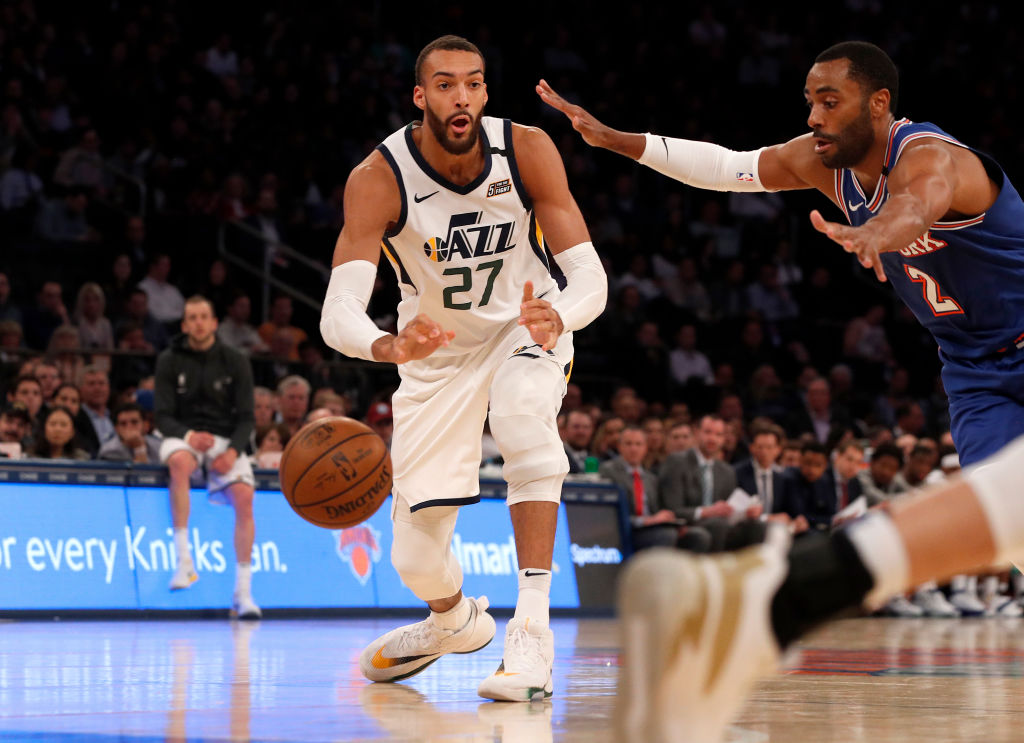 The NBA has not yet announced an expected resumption date for games. The MLS shut down for 30 days. Major League Baseball announced Opening Day has been delayed by at least two weeks.
One team executive told Bleacher Report's Howard Beck they believed there was a 90% chance the NBA season would resume. Another team official said they wouldn't be surprised if the season resumed in April but skipped to the playoffs.
The Milwaukee Bucks, at 53-12, hold the league's best record. The Los Angeles Lakers' 49-14 record is best among Western Conference teams.
Mavericks owner Mark Cuban wants to pay arena workers, too
NBA players aren't the only ones facing missing paychecks. Dallas Mavericks owner Mark Cuban told reporters he is in the process of developing a plan to help arena employees with their lost income. One such idea, Cuban said, is possibly asking them to do charity work.
"I don't have any details to give, but it's certainly something that's important to me," Cuban said.
Cuban said he started thinking about the lost income when NBA teams were expected to play games without fans. Only essential personnel and credentialed media would be allowed to watch those games.
The Mavericks sold out Wednesday's win over the Nuggets despite the coronavirus concerns.