Will Rex Ryan's Moves Destroy the Bills Locker Room?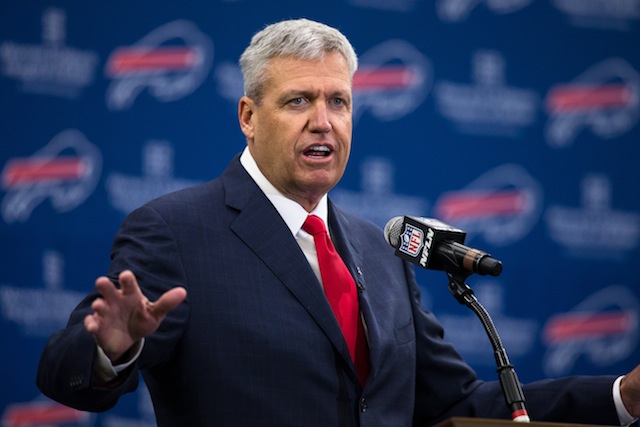 When the Buffalo Bills decided to make Rex Ryan the 18th coach in franchise history, it really did seem like a match made in heaven. At 9-7 in 2014 and second in the AFC East, this was an organization poised to take the next step in its return to prominence, and Ryan was more than qualified to lead the charge.
In a statement regarding the hire, Bills owner Terry Pegula even said as much: "Rex brings a wealth of experience and enthusiasm to the position that we feel will be a tremendous benefit to our players and the entire Bills organization.
"He was very impressive during the interview process, as were many of the candidates to which we spoke, and we feel Rex is the best fit for our team. We look forward to his leadership and expertise in directing our team to the playoffs and bringing a championship to Buffalo for our fans."
With the addition of Ryan, the Bills faithful had every reason to be excited about the direction their team was heading. Despite what his 46-50 career record as a head coach might suggest, there's no denying that Ryan is a genius on the defensive side of the ball, and in Buffalo, he was inheriting a top five defense that could continue to thrive under his guidance.
He may have worn out his welcome with the New York Jets, but this was an opportunity for a fresh start, and certainly Ryan had learned from his past mistakes. Right? Well, given the moves that he's made since taking the reins in Buffalo, we're not so sure.
At his introductory press conference, Ryan came across as the same charming and confident guy who once guaranteed that the Jets would win the Super Bowl. "Is this thing on?" asked Ryan, tapping the microphone at the start. "Because it's getting ready to be on."
It was clear that Ryan was energized, no longer the same coach who appeared defeated after a six-year stint in New York.
"I'm not going to let our fans down. I'm not going to do that," Ryan said. "I know it's been 15 years since the Bills made the playoffs. Well, get ready man. We're going. We are going. The guarantee? Hey, am I going to guarantee a Super Bowl? I tell you what I will do, I will guarantee the pursuit of it."
It's this kind of swagger and charm that makes Ryan such a likable figure. You can't help but be impressed with, and drawn to, the confidence he has in himself. It makes you want to be a part of the Rex Ryan show, and it's one of his greatest assets. However, it's this same confidence that can also be one of his greatest weaknesses.
You'd think that Ryan's time in New York would have made him wiser and more equipped to handle the demands of being a head coach in the NFL, but it doesn't seem that he's learned from his past mistakes. For all of his brilliance with the X's and O's, Ryan has made some choices that could have some major ramifications in Buffalo — first was the decision to sign former Miami Dolphin Richie Incognito.
Sure, the Bills needed to upgrade their offensive line, but to bring in a guy with a history of bullying doesn't exactly show that Ryan understands the importance of camaraderie in the locker room. In fact, it feels like he favors talent over culture, and that can ideology can have dire consequences.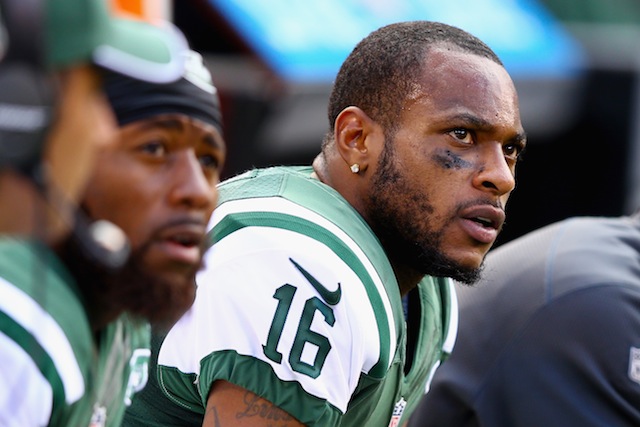 One of Ryan's more high-profile decisions was to trade for All-Pro running back LeSean McCoy. On the surface, this would appear to be a no-brainer. After all, McCoy ran for 1,319 yards last season and led the league in 2013 with 1,607 yards on the ground. How could a guy who favors the run so much not want to have a player like McCoy on his roster?
For starters, it doesn't appear that McCoy possesses the ideal running style of a player whom Ryan usually covets. But he is talented and explosive and a potential game-changer, so he has to be worth taking a chance on. You cannot put a price on that kind of potential. But what happens if McCoy has problems in Ryan's system?
What happens if the offense flounders without a real leader under center? For all the talent he has, McCoy has never been the sort of guy to hide his feelings of displeasure, and this could turn out to be a problem in Buffalo. Unfortunately, it doesn't stop there.
The Bills have also decided to bring in explosive playmaker Percy Harvin. Again, this is a decision that could very well work out in the new coach's favor. Harvin is extremely talented, and his speed and versatility is a formidable combination for the opposition. Not to mention the fact that Ryan just coached Harvin with the Jets, so he probably knows better than most what he's getting himself into.
With an offense that includes McCoy, stud Sammy Watkins, and now Harvin, the Bills have the potential to strike fear in opponents. But they also have the chance to be explosive for all the wrong reasons. And that can only hurt what they're trying to build in Buffalo.
Ryan is a brilliant football mind. He has an unbelievable ability to transform a defense into one of the most feared groups in the entire NFL. So it's going to be fun to see what he can do with an already talented crop of players. But he is also a guy whose confidence borders on arrogance, and this is a quality that tends to get him into trouble. He has proven that he does recognize talent on the field, but sometimes he puts skill over cohesiveness, and that can be the undoing of any organization.
Ryan certainly knows his football, but we're not so sure that he knows how to correctly build a football team. For the sake of the Buffalo Bills and all their supporters, we hope his decisions work out for the best.
All statistics are courtesy of Pro-Football-Reference.com and ESPN.com.