Will Ronda Rousey Ever Fight in the UFC Again?
Ronda Rousey is not only one of the most famous women to ever fight in the UFC, but she's also one of the most famous UFC fighters ever. However, Rousey hasn't stepped inside the octagon since suffering two brutal knockout losses to Holly Holm and Amanda Nunes. Here's why Ronda Rousey will never fight in the UFC ever again.
Ronda Rousey makes history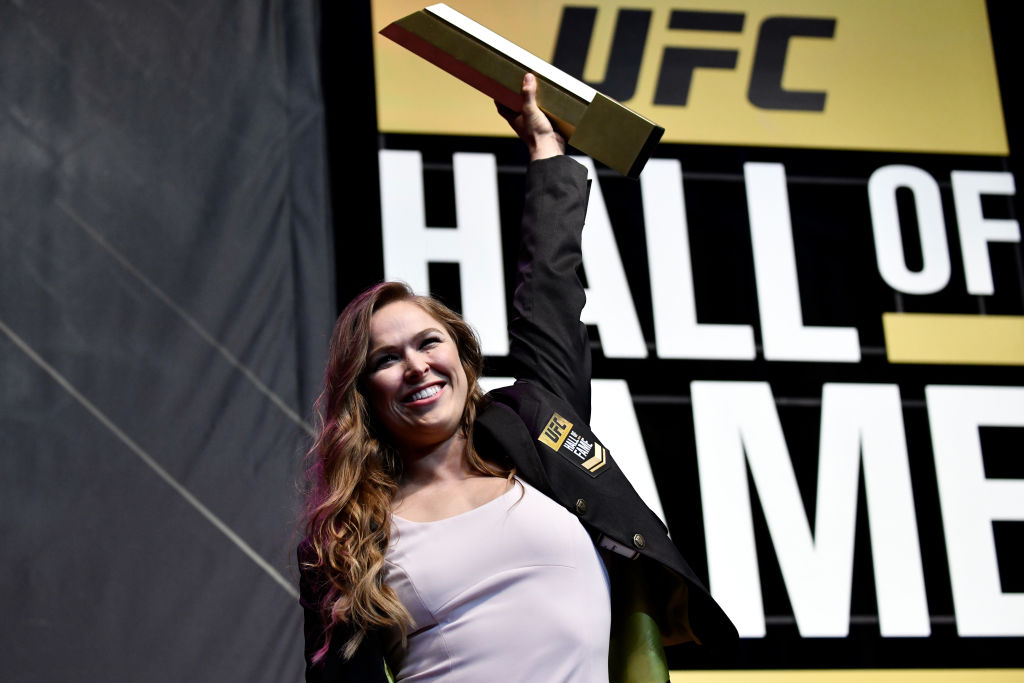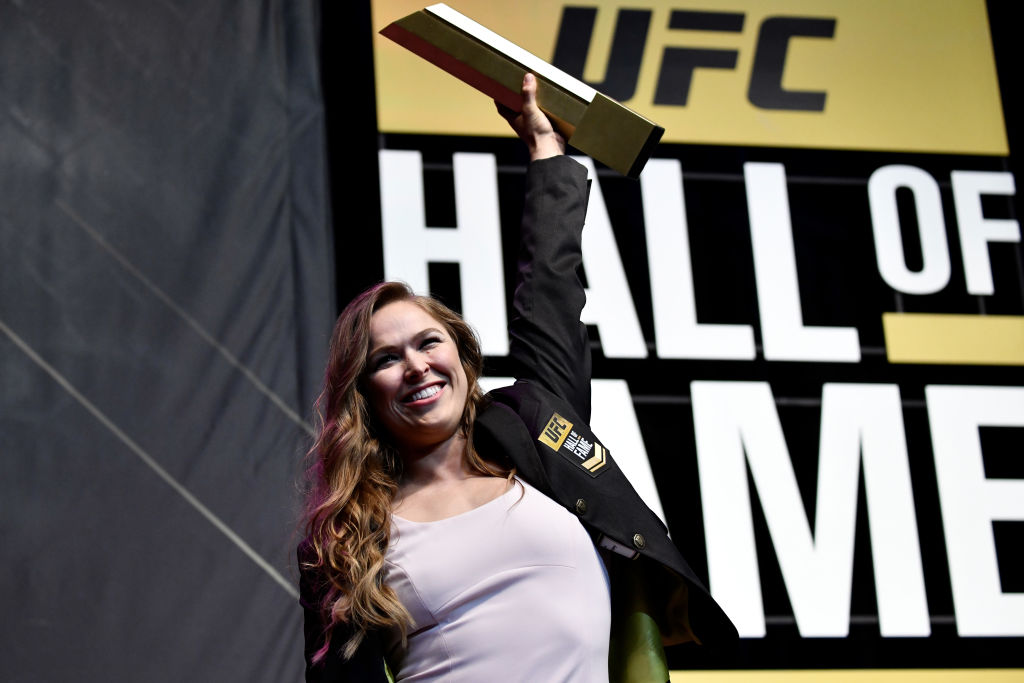 Before Rousey joined the UFC, the UFC didn't even allow women to fight in the organization. In fact, Dana White, the president of the UFC, even said that women would never fight in the UFC. However, in other MMA organizations that did have women fighters, Rousey was dominating every woman that she fought.

It was also obvious that Rousey was heads above the rest of her competition, as she is an Olympic medalist in judo. With an undefeated six-fight win streak, all by armbar submissions, Rousey's dominance convinced the UFC to allow women in the UFC.

And even in the UFC, Rousey was still dominating everyone that she fought. She was either submitting them with armbars or knocking them out. In fact, by her 12th victory, she only had one fight that had gone past the first round. That all changed in late 2015 when Holm stunned the world by knocking Rousey out with a head kick.

Rousey didn't take the loss well, but she took a year off from the sport to recover physically and mentally. In late 2016, she made her return to the UFC against Nunes. However, Nunes proved her doubters wrong and knocked Rousey out in less than 50 seconds. That marked the last fight in Rousey's UFC career.

Ronda Rousey's other ventures
Rousey again took a few months off, but by that point, UFC fans were confident she wasn't going to fight again. And sure enough, in late 2017, Rousey eventually joined the WWE full-time. In the WWE, Rousey became very successful, as she won the women's championship not long after she joined.

While Rousey is making millions in the WWE, that's not the only thing she's been doing. Even before her UFC losses, Rousey was getting so famous that she got roles in major Hollywood films such as in the Fast & Furious franchise. That hasn't changed much since then, and currently, she continues to get work outside of sports.

Despite all that, MMA Junkie reports that Rousey still has people asking her when she's going to fight in the UFC again. However, she probably won't be fighting in the UFC anytime soon.

Why Rousey won't fight in the UFC again
Rousey could likely step into the octagon at almost any time and take care of her opponent, but she's not likely to do that. Why not? She doesn't have the urge.

"Would I rather be the greatest of all time, or have everybody think I'm the greatest of all time? It used to be so important to me to have both. I know, and the people who love me know (what I've accomplished). It's no longer a priority in my life," Rousey said, according to MMA Junkie.

That statement confirms what many UFC fans think about Rousey. She has accomplished a lot for the sport, because without her, the UFC may not have women's divisions today. And without a doubt, she is one of the greatest of all time, much like how UFC legends from the past are considered some of the greatest of all time.

But, just like how those old UFC legends wouldn't be competitive in the modern UFC, neither would Rousey be. Rousey is still a good fighter, but it's obvious that the best women in her division are just better than her now. That's partially why she won't return to the UFC. But the fact that she's also making a lot of money without damaging her body as much is another reason why she doesn't even need to return to the UFC.