Will Ronda Rousey Return to WWE?
Ronda Rousey is not only an Olympic medalist, but she's also been a UFC champ and a WWE champ. However, after losing to Amanda Nunes in late 2016, Rousey retired from the UFC and made a move over to the WWE. That said, despite a successful run in the WWE, Ronda Rousey has been on a hiatus for a while now.
Why Ronda Rousey left the UFC and joined the WWE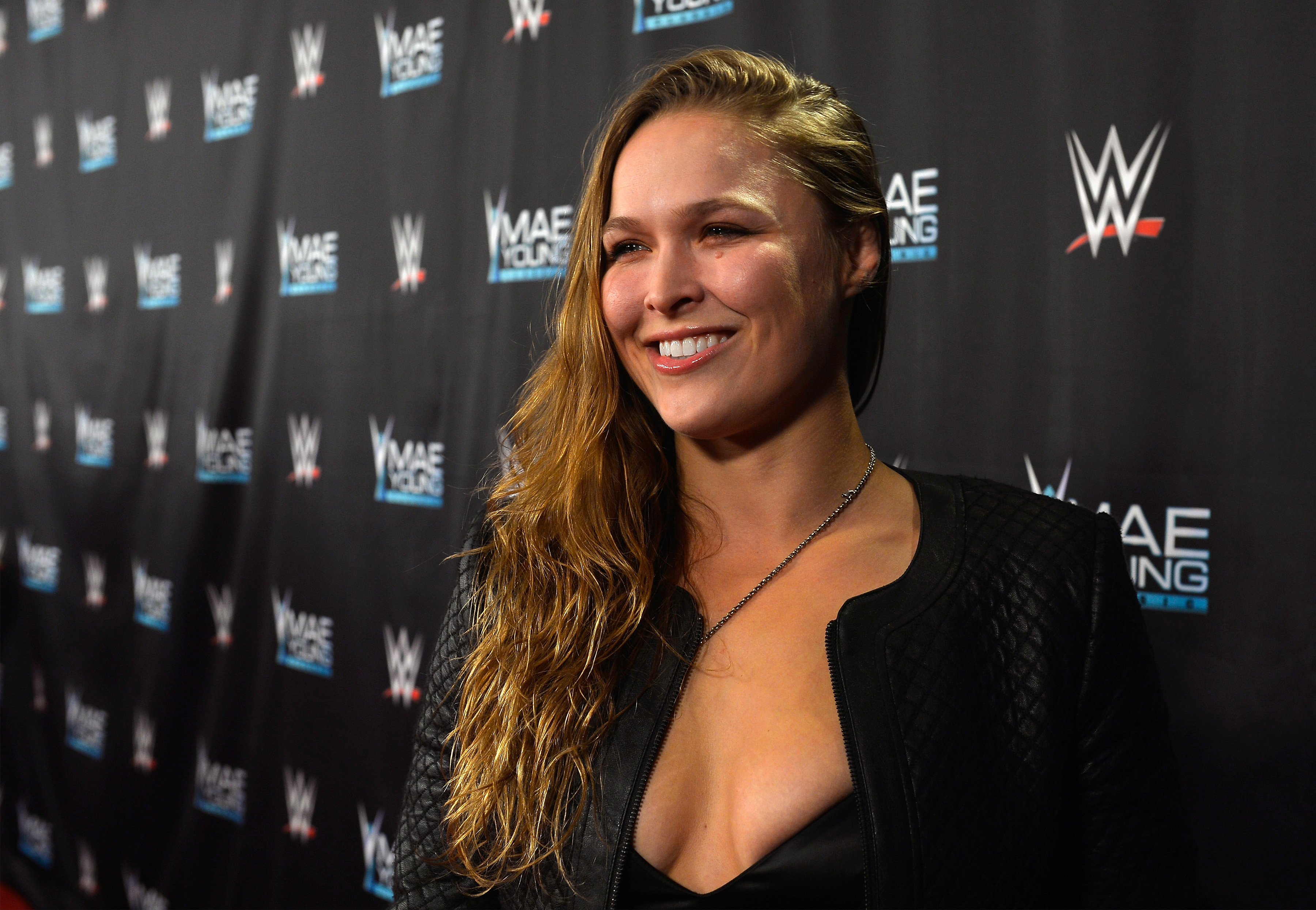 As one of the most popular female athletes in the world, Rousey made a lot of money in both the UFC and in the WWE. For example, her contract with the WWE paid her over $1 million a year, making her the best-paid woman in the WWE.
That said, money wasn't why she left the UFC for the WWE. The UFC paid her as well as the WWE did, but her experience with the UFC has been different than her experience with the WWE.
Rousey is unlikely to rejoin the UFC because she lacks that desire to prove that she's the best in the sport. In the UFC, athletes are fighting for real, so she not only has to keep training to be the best, but there's also a real chance that she'll suffer some major damage.
While WWE wrestlers are also training hard, most wrestling matches are scripted, so Rousey doesn't actually have to take as many risks as she had to do in the UFC. 
Controversial comments about the WWE
As a former UFC champ, Ronda Rousey's persona in the WWE takes a page out of those facts. For example, as MMAFighting reported, she's talked smack about her WWE colleagues by saying that wrestling is "fake."
In the past, she's also made references to this idea by saying that when she hits people in the WWE, she's hitting them for real, and that's why she's been so dominant in her WWE career.
She has a similar train of thought when it comes to WWE fans, too. For example, on a recent interview on Steve-O's podcast, she talked about why she's been on a break from the WWE ever since she lost her title to Becky Lynch at WrestleMania 35. Among other things, she said, "At the end of the day, I was just like, 'F*** these fans, dude.'" 
That said, while she may be honest about these comments, the wrestling world is full of people who will play their characters for interviews.
Some of those characters, called heels, only exist to get a rise out of the audience, and trash-talking about wrestling fans is one way that heels in the past have done that. Whether or not Rousey is just playing her character doesn't matter, since she's made it clear why she's taking a break from wrestling.
Will Ronda Rousey return to the WWE?
In short, probably. As Sports Illustrated wrote, even though she's taken shots at the WWE and its fans, her relationship with the WWE's executives have remained positive. The WWE is still expecting her to return to the sport, since the reason that she's been taking a break is ultimately personal.
Rousey wants to start a family with her husband, Travis Browne, and obviously, that'll take some time. As many people know, while the nine months of pregnancy will be tough, so will the next few months afterward. Rousey expects to work on a part-time schedule after giving birth, and of course, there's that whole COVID-19 pandemic to consider, too. 
Either way, it's pretty clear that she'll more than likely return to the WWE since she hasn't definitively retired like she did with the UFC. It's just a matter of when she'll return.