Will Russell Westbrook Be OK as James Harden's Co-Star
There was a lot of player movement via free agency and trades in the NBA this offseason, and one of the biggest moves saw former MVP Russell Westbrook going from the Thunder to the Rockets, with Chris Paul and a couple of first-round draft picks going in the other direction. The deal reunited Westbrook with James Harden, another former MVP, in Houston, which looks like a formidable pairing on paper. In practice, though, is it going to work out? James Harden is the guy on the Rockets, and Russell Westbrook is used to being the guy on his teams. Will Westbrook be able to adjust to being the No. 2 on his team?

Former teammates in different circumstances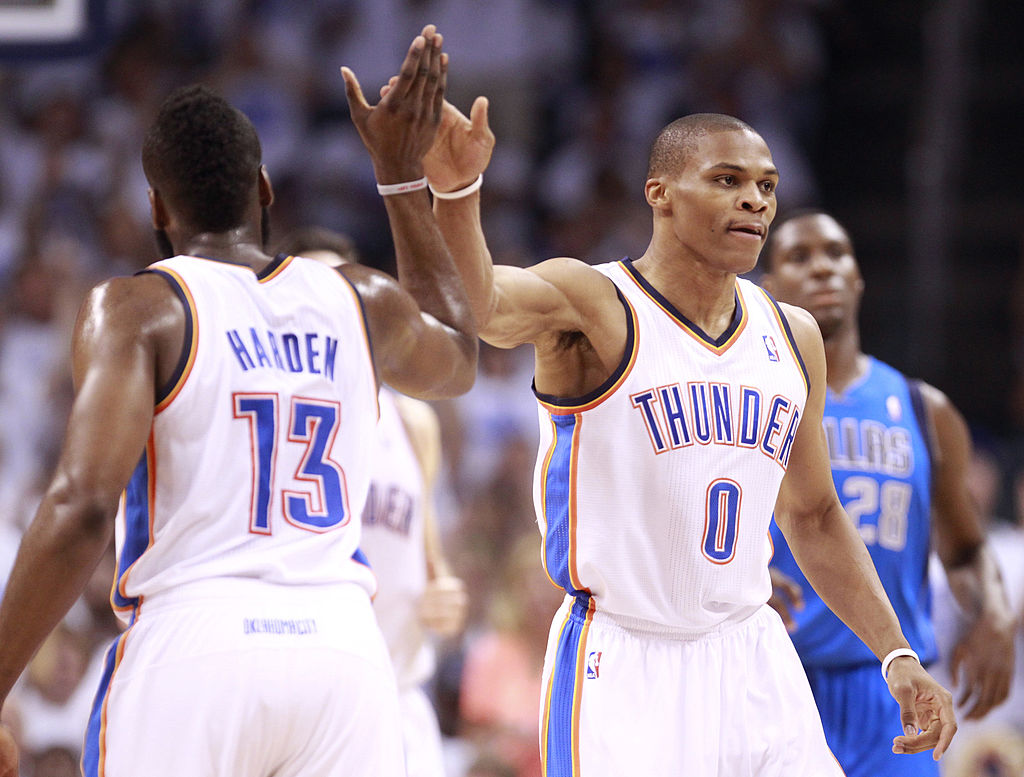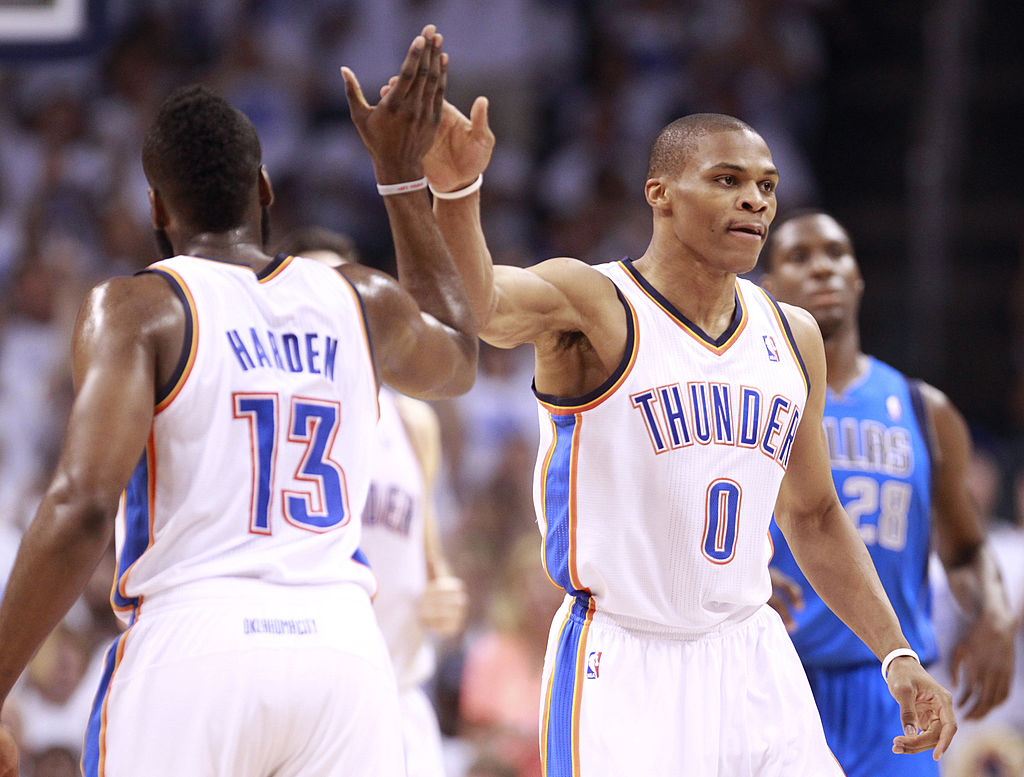 Westbrook and Harden were teammates on the Thunder earlier in their careers, but that was early in Harden's career before he became an MVP-caliber player. Westbrook enjoyed more playing time than Harden during the three seasons they played together in Oklahoma City, and it resulted in Westbrook outscoring his teammate.

Now, though, the circumstances are different as both players are veterans with MVP trophies on their mantles, and Westbrook is going to Harden's team. That means Harden is expected to remain the top guy for the Rockets, even with his former teammate entering the fray with Houston.

Russell Westbrook likes having the ball
The stats show that Westbrook likes to have the ball and take charge on the court. He has averaged more than 34 minutes per game in his career, and 36 minutes per game each of the last two seasons. His career average in field goal attempts per game is 18.6, but he's been at 20.2 or higher in each of the last three seasons. And he has led the NBA in usage percentage twice in his career, including a career-high 41.7% in 2016-17.

More evidence of Westbrook's desire to have the ball is the fact that he is the active leader in triple-doubles with 138, which puts him second all-time, behind only Hall of Famer Oscar Robertson. If a player consistently gets triple-doubles as often as Westbrook does, you know he takes a lot of shots and wants to do it all by himself.

James Harden also has high usage
Westbrook isn't the only one of the two players who has twice led the league in usage percentage. Harden accomplished that feat the last two seasons, with a career-high 40.5% last season. Combine that with Westbrook's usage, and something has to give. It'll be hard for the Rockets to find a way to use Westbrook and Harden that much while still getting the other players on the roster involved in games. Harden averages just slightly less than Westbrook with 34.1 minutes per game, but his career average of 16.2 field goal attempts per game is nearly 2.5 less than Westbrook.

Will Westbrook be OK as Harden's No. 2?
That brings up the question of whether Westbrook will be OK being the No. 2 to Harden on the Rockets, and whether or not that's a risky move. Westbrook will have to change his style of play, and potentially his on-court philosophy, if he wants to coexist on the same team with a star the caliber of Harden.

It'll likely be tough — at least at the beginning — for Westbrook to adjust to potentially having a diminished role on the team. One thing, though, that might convince Westbrook to take a step back is the possibility of winning a title. Like Harden, an NBA title is virtually all that has eluded Westbrook in his career so far. If the two can work together to help the Rockets get their first championship since the mid-'90s, that may be enough to convince Russell Westbrook to let James Harden run the show as the top guy on the Rockets.