Will the 76ers Miss J.J. Redick More Than They'll Miss Jimmy Butler?
The Jimmy Butler experiment in Philadelphia was a hard one to grade. On the one hand, he proved to be a valuable piece of a team that was one buzzer-beater by the eventual champions away from the Conference Finals. On the other, however, there were rumors that Butler was once again a nuisance in the locker room. Because of that, his absence may both be missed and justified. J.J. Redick, on the other hand, might be harder to replace. He is one of the most reliable shooters in the NBA. Furthermore, Redick has always proven to be a player whom teammates enjoy. Could he be the more valuable loss for the 76ers?

The case for Butler
Jimmy Butler may be a player who has earned his reputation as a hard teammate to deal with. His dramatic exit from Minnesota was heavily discussed throughout the season. He is outspoken and spontaneous, but he is also a bonafide All-Star whose talent cannot be called into question. The Timberwolves were demonstrably worse without him, even before the trade. The Bulls also have not recovered.

Not only does Butler provide adequate shooting for a team who has pieces that are notoriously lacking in deep shooters, but he can be a lockdown defender. He might not be the ideal leader from some standpoints, but he has proven to be able to lead teams to victory. He may talk a lot and bring unneeded attention, but you can't dispute the impact on the team's success.

The case for Redick
J.J. Redick has been one of the league's premier shooters since his college days at Duke. He may not offer much as far as defense and athleticism, but there is a reason that he is still getting deals in his mid-thirties. Knowing that Jimmy Butler is a multi-time All-Star, one might be surprised to know that Redick was right behind him in points-per-game, and did so with better shooting.

Redick has also been known as a great locker room guy. His career has been relatively clean from off-the-court shenanigans and headline-making antics. Furthermore, he is comfortable sliding into the back, does not demand the ball every possession, and lets the game come to him. With the addition of five-time All-Star Al Horford, all of that could have been valuable.

What about the 76ers?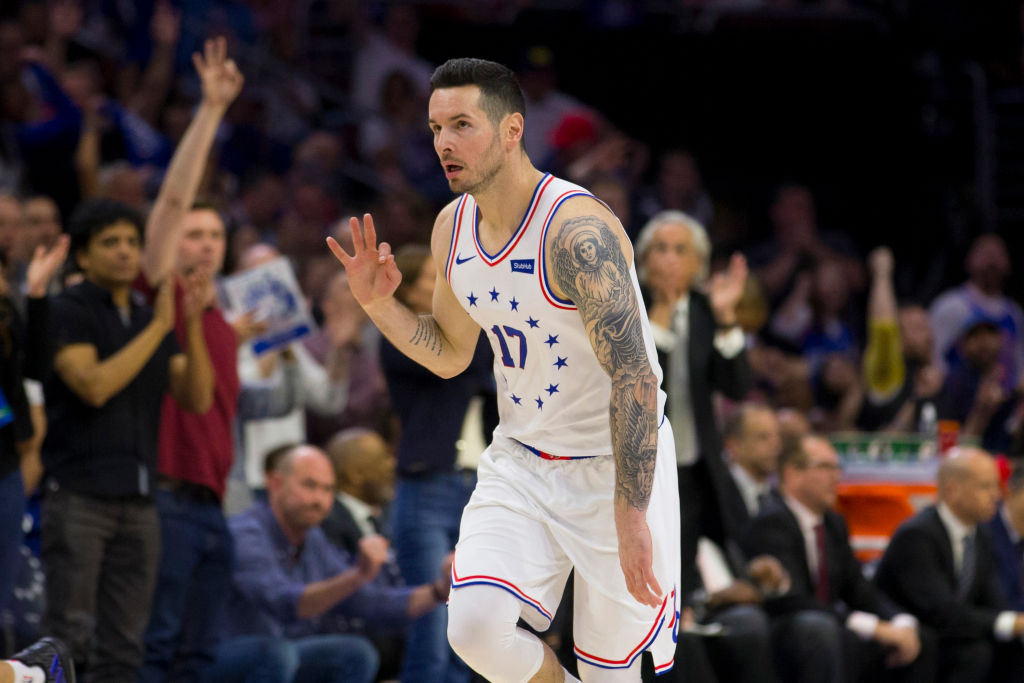 With each player's strengths and perceived weaknesses, they both are valuable losses to the team. While the 76ers are going into a different direction, one can't help but wonder where they may have gone with one of these guys staying in town.

On the one hand, star power is important in the current league. With multiple teams strengthening themselves this offseason, a deep roster of stars could be the difference-maker.

On the other hand, stars cannot play 48 minutes a game, and a guy like J.J. Redick could help ease the load, either as a starter or off the bench. Although he was mostly a starter last year, sliding him to the bench could have bolstered the second unit. After all, the Sixers added Al Horford, so they didn't necessarily get less star-depth with Joel Embiid, Tobias Harris, and Ben Simmons still there.

Regardless, Redick's shooting will be missed in Philadelphia, and his presence could be a void in that locker room.

Will the 76ers miss J.J. Redick more than Jimmy Butler
In the end, Jimmy Butler went to a Miami team where he is likely to be the team's alpha player. Redick also went to a young and exciting Pelicans team where he can have that role as a shooter. Time will tell if these three teams made the right or wrong moves, but there is a case to be made that both guys could have been valuable returning to Philadelphia.