Will the Denver Broncos Have a New Head Coach in 2017?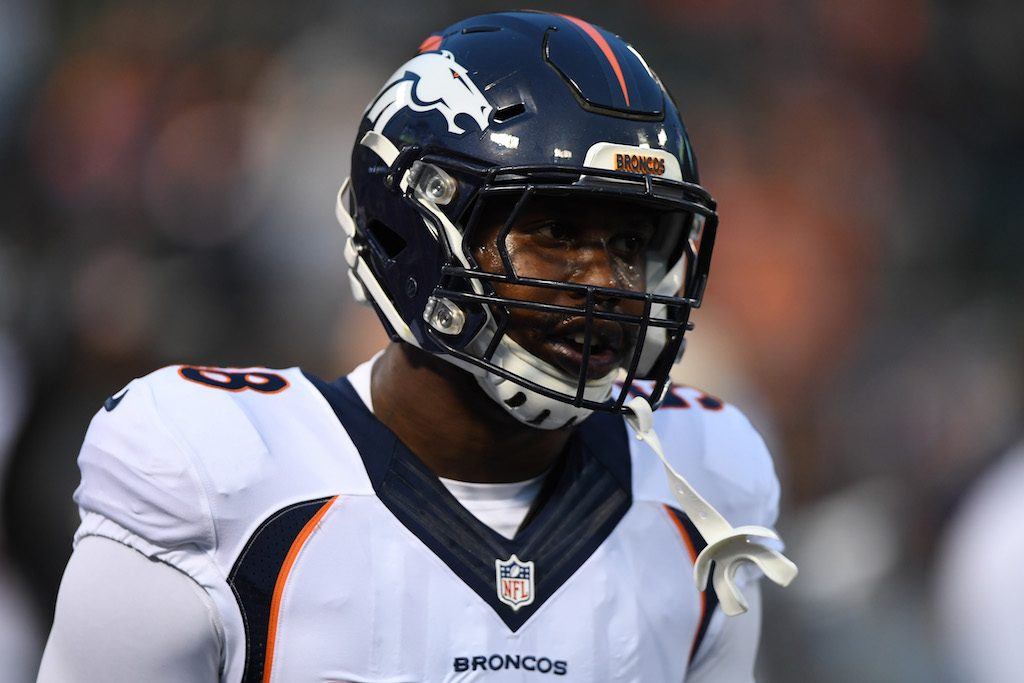 The 2016 National Football League season isn't exactly going as planned for the Denver Broncos. Less than a year after they were celebrating their Super Bowl 50 triumph over the Carolina Panthers throughout the streets of Downtown Denver, Colorado, the Broncos are now in a position where they would miss the postseason altogether if the 2016 season ended today.
It's no secret that defending a Super Bowl title is far from a simple task — something that is made clearly evident by the fact that it has successfully been done only eight times in NFL history. The reality of the situation is that the league typically "rewards" Super Bowl winners with a difficult schedule for the following season, and opposing teams almost always tend to give reigning world champions their best effort. And, thanks to the hard salary cap in today's NFL, it's nearly impossible to keep a championship roster in tact. The Broncos are learning all of this firsthand.
Denver currently has a 7-4 overall record, which isn't terrible. However, their chances at winning a sixth-straight AFC West title are extremely slim. The Broncos have already lost three divisional games, and trail the Oakland Raiders by two games and the Kansas City Chiefs by one game. Furthermore, based on what we have learned during the first three months of the season, the Broncos' remaining five-game schedule (which features games against the Raiders, Chiefs, and New England Patriots) projects to be one of the most difficult final months for any team in the league. When it comes down to it, Denver has a lot of work to do to even have a chance at reaching a double-digit win total this year.
Needless to say, the 2016 season is shaping up to be highly disappointing for the Broncos. And in the NFL, when teams (especially those that have become accustomed to making the postseason every year) post substandard seasons, it's a virtual guarantee that there will be massive changes made throughout the franchise during the next offseason.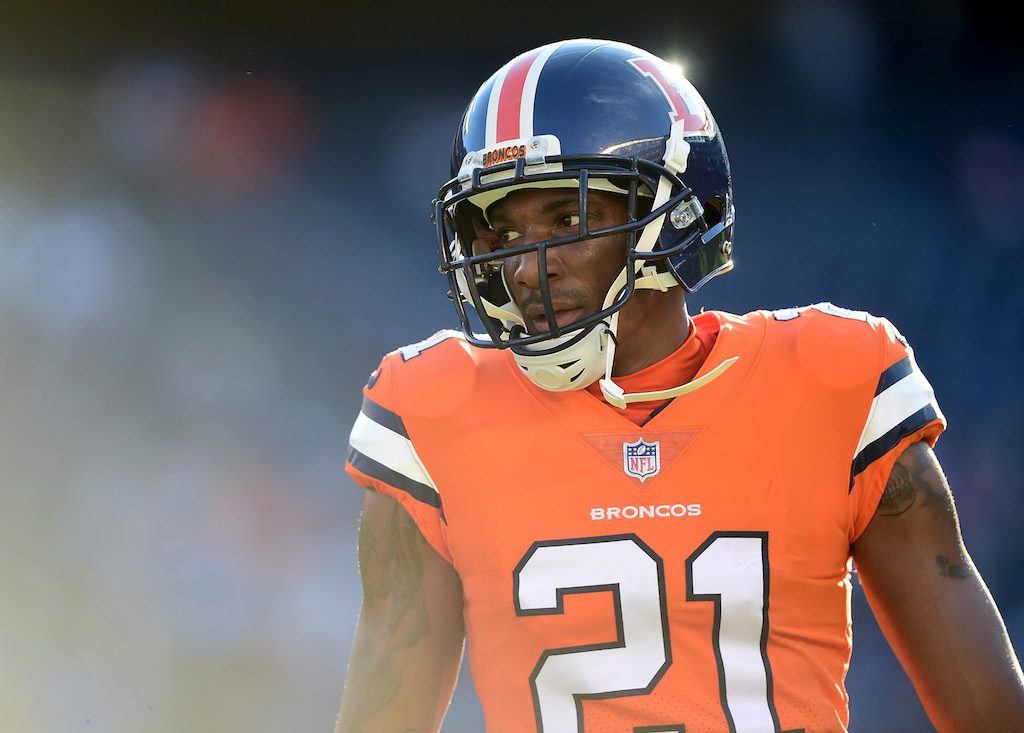 The Broncos' issues in 2016 simply cannot be pinned squarely on the shoulders of one person. In fact, with the exception of a handful of players (Von Miller, Aqib Talib, Chris Harris Jr., and Emmanuel Sanders), every person — including General Manager John Elway, who we feel is one of the top two personnel men in the league — on Denver's payroll has contributed to the Broncos' fall from grace.
Defensively, the Broncos have clearly missed defensive end Malik Jackson, but their biggest issue — being on the field far too much — has come about as a direct result of the team's offensive struggles.
On the offensive side of the ball, the Broncos' offensive line has been downright putrid; quarterback Trevor Siemian has experienced his fair share of growing pains (which was expected), and they have gotten minimal production out of their tight ends. Wide receiver Demaryius Thomas has battled inconsistency issues too, and their running game has never really materialized as a consistent threat.
While there will certainly be personnel changes all over the Broncos' roster this coming offseason, we also believe that they could be in the market for a new head coach as well.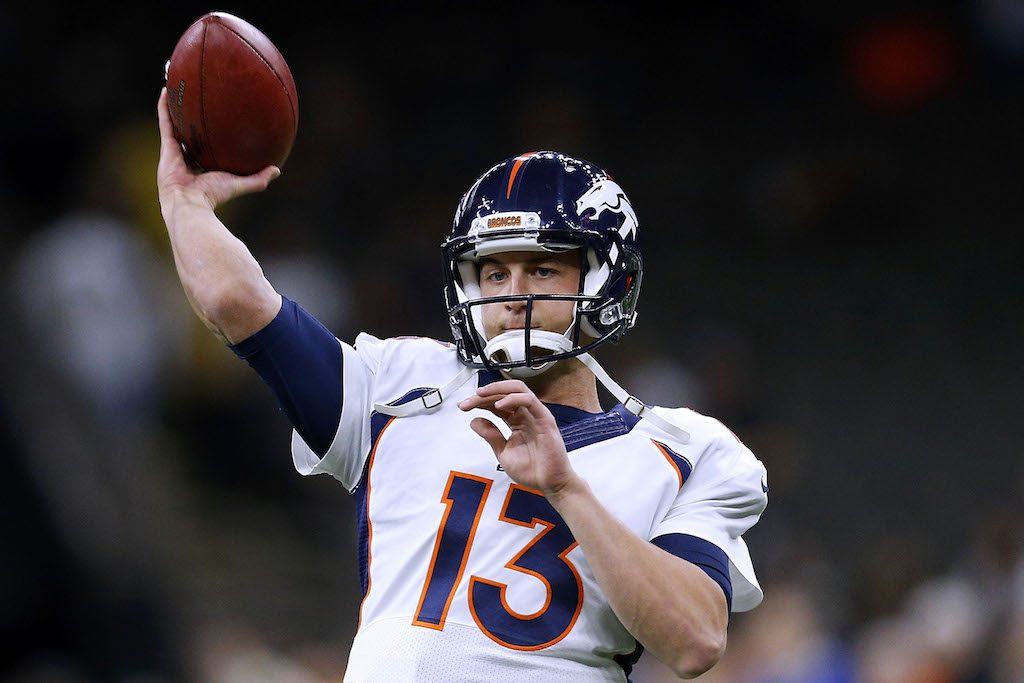 We fully understand that their current head coach, Gary Kubiak, led them to a Super Bowl title in his first year on the job. But Kubiak's team has clearly regressed in his second season on the job, which is fully understandable when you really think about it.
Losing legendary quarterback Peyton Manning left the Broncos with a major question mark (their two quarterbacks were second-year pro Trevor Siemian and rookie Paxton Lynch) on offense heading into the season. When Siemian officially won the job, Denver became the first defending Super Bowl champion to have a Week 1 starting quarterback who entered his first game with zero career regular season pass attempts. Furthermore, their historically great 2015 defense was picked apart during free agency.
Kubiak can't go without blame, though. We are willing to give him a pass for his decision to attempt a 62-yard field goal during overtime against the Kansas City Chiefs in Week 12. But we cannot overlook the below-average job he is doing with Denver's offense.
The 55-year-old coach was once considered one of the finest offensive minds in the game, yet the Broncos have one of the most mundane and predictable offenses in the entire league. The team's play-calling and poor execution has resulted in the Broncos going three-and-out on 26% (35 out of 135) of their drives (which ranks 29th in the league). This has put a serious strain on their defense and resulted in Denver having to play catch-up in several games.
But still, if this were purely a football decision, there is no doubting Kubiak would be back on the Broncos' sidelines in 2017.
Earlier this season, Kubiak had a health issue — which was later diagnosed as a "complex migraine" — that resulted in him missing the Broncos' Week 6 matchup against the San Diego Chargers. This was the second time in the last three years — Kubiak also suffered a mini-stroke in 2013 — that the former NFL quarterback was forced to miss time due to a health scare. And because of this, we think it would be in Kubiak's best interests to walk away from coaching and move into a less stressful role within the organization.
If that proves to be the case, the Broncos will likely attract quite a bit of attention from the biggest names available on the coaching market — guys like Atlanta Falcons offensive coordinator Kyle Shanahan, Michigan head coach Jim Harbaugh, and Detroit Lions defensive coordinator Teryl Austin instantly come to mind.
However this situation plays out, the time has come for Kubiak to take a step back and evaluate what is really important in his life. He has won multiple Super Bowl rings and made millions of dollars. Now it's time for him to focus on his health.
Statistics courtesy of Pro-Football-Reference.com and ESPN.