Will the Detroit Lions Fire Matthew Stafford or Matt Patricia First?
Matt Stafford has been with the Detroit Lions for 11 years. This will only be Matt Patricia's third year as the Lions' head coach. Each man is talented in his own right, but the sum of the parts doesn't always add up. Entering the 2020 season, both the coach and QB face a precarious situation. If things don't change for the Lions soon, both could be out the door.   
One name, two careers
Stafford is a case of an incredibly talented quarterback who just hasn't had a break. He is well-paid but often overlooked when it comes to his skill and overall legacy. Stafford's numbers should speak for themselves. In just over a decade, he's netted 41,025 passing yards and 256 touchdowns.
Base stats are just one part of the story though. Stafford is one of the very few NFL quarterbacks to throw for more than 5,000 yards in a single season. He's also got a knack for rallying, leading the Lions to eight comebacks wins during the 2016 season, securing an NFL record in the process.
In fact, up until Patrick Mahomes signed his mammoth contract, Stafford was the highest-paid quarterback in NFL history. Unfortunately, none of that matters without a Lombardi trophy or a Super Bowl ring.
Then there's Patricia, the Lions' relatively new head coach. Patricia came from NFL royalty. Since 2004, he's been an assistant coach for the New England Patriots. He was the safeties coach, then the offensive coordinator, and then from 2012 to 2017, Patricia was the team's defensive coordinator. 
During his tenure with the Patriots, he helped lead the team to six Super Bowls, with four of those trips resulting in a win. So why hasn't he brought that momentum to Detroit then?
Expectations versus reality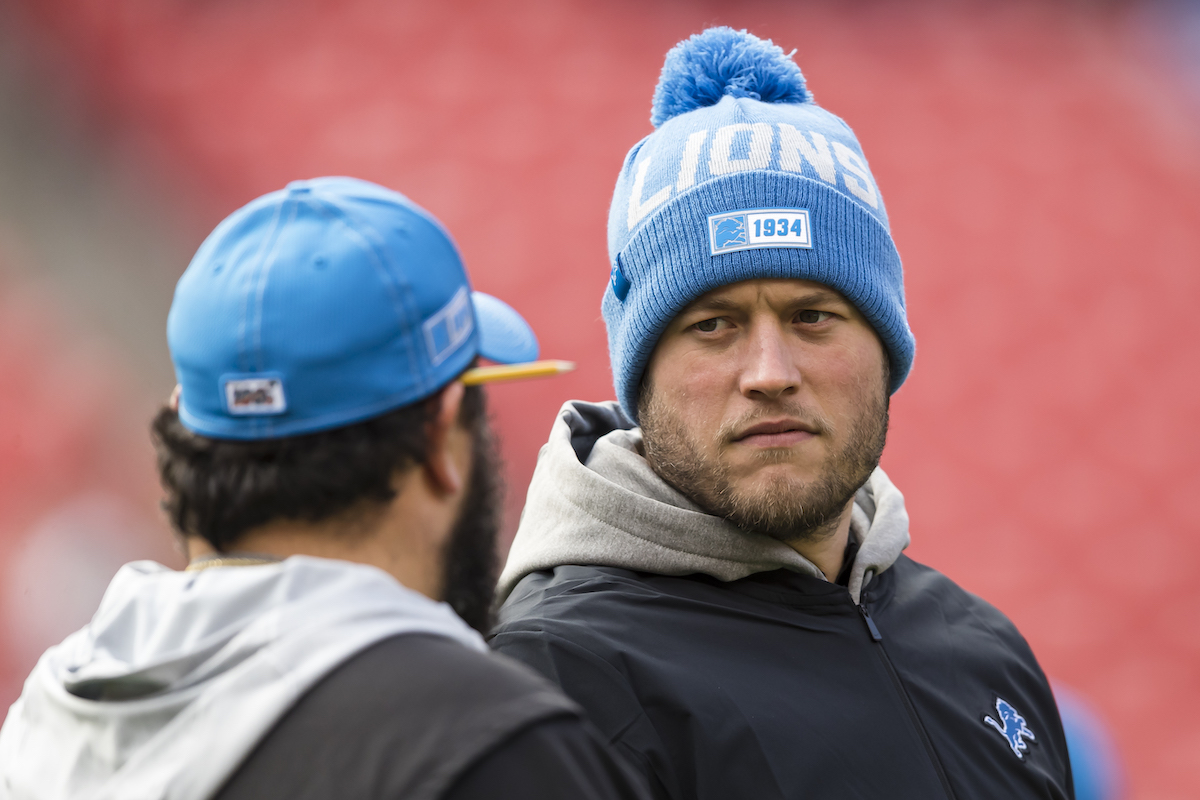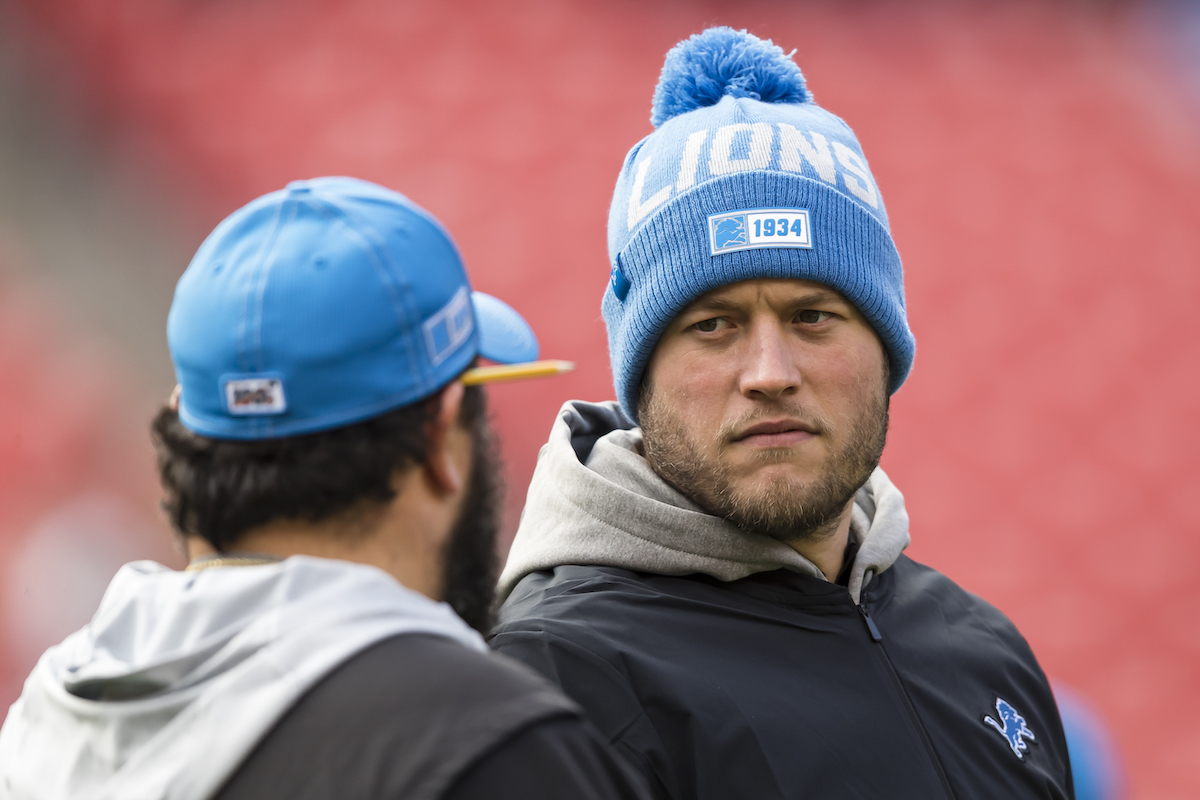 Both men have the weight of the world on their shoulders. But with his $200 million price tag, there have always been high hopes for Stafford. There's no shortage of critics willing to disparage the aging quarterback for what seems like a failed career. But has Stafford really failed?
After all, he's lead the once ailing team to three playoff appearances since he's been at the helm. Forget that the Lions didn't win. There are 53 players on every team; Stafford may be the masthead, but he's far from the only player out there. The numbers that he's put up have been more than representative of a great career. 
A lot of expectation has been placed on Patricia as well. During his long career with the Patriots, he has been just about every type of coach except for the Bill Belichick type. He was revered as both an offensive and defensive coordinator. Critics and fans alike expected his skills to translate to the Lions. 
Unfortunately, they have not. He's only coached his team to nine wins during his time in the Motor City, details NBC Sports. Some of his key players have expressed their frustration very publicly. So who is closer to the chopping block? 
Do or die for Matthew Stafford and Matt Patricia
2020 may very well be a do-or-die year for the Lions, especially for Stafford and Patricia. According to Yahoo Sports, if the Lions don't end up winning at least half their scheduled games, it's almost surely over for one or the other. Maybe even both. 
The Lions, however, have made a long-term investment in Stafford. He's been a leader there for 11 seasons, and a strong case could be made that his presence has brought at least a modicum of cohesiveness to the organization. His numbers never falter, and despite past injuries, he was among 2019's best quarterbacks. 
Patricia, on the other hand, doesn't have that kind of job security. NFL coaches come and go very quickly, and results are expected. He's had two full seasons to turn the Lions around. If he doesn't at least make a run at it this season, we're more likely to see Patricia hit the road than Stafford.