Will Tom Brady's Family Join Him in Tampa Bay?
Tom Brady might be a multiple-time Super Bowl Champion and one of the biggest names in American sports, but he is also a family man. While it can be easy to see athletes as characters, every time they sign with a new team, their loved ones are affected. With Brady's move to the Tampa Bay Buccaneers, many wonder if his family is coming with him. 
Tom Brady's bunch
Brady has been in a high-profile relationship with his supermodel wife, Gisele Bündchen, since 2006. While she is a massively successful celebrity on her own, Bündchen's support for Tom on the football field is well-documented. When she isn't at the games, she's posting pictures of her and Tom's children cheering him on from home. 
Brady's oldest son, Jack, is from a prior relationship with actress Bridget Moynahan. He and Bundchen also have two children of their own, Benny and Vivian. While Jack splits time between his parents, Benny and Vivian go wherever their dad goes. This has been easy up until now. After all, Brady has been with the Pats for two decades. But this will change this year. 
Tampa Bay is a long way from New England. Professional athletes handle these changes differently. Some, like NBA star Chris Paul, keep their families wherever they're most comfortable. Paul may have spent the last three seasons away from LA, but his family stayed behind after he was traded to Houston. Brady's family will not be doing this, however.
Will Brady's family move with him?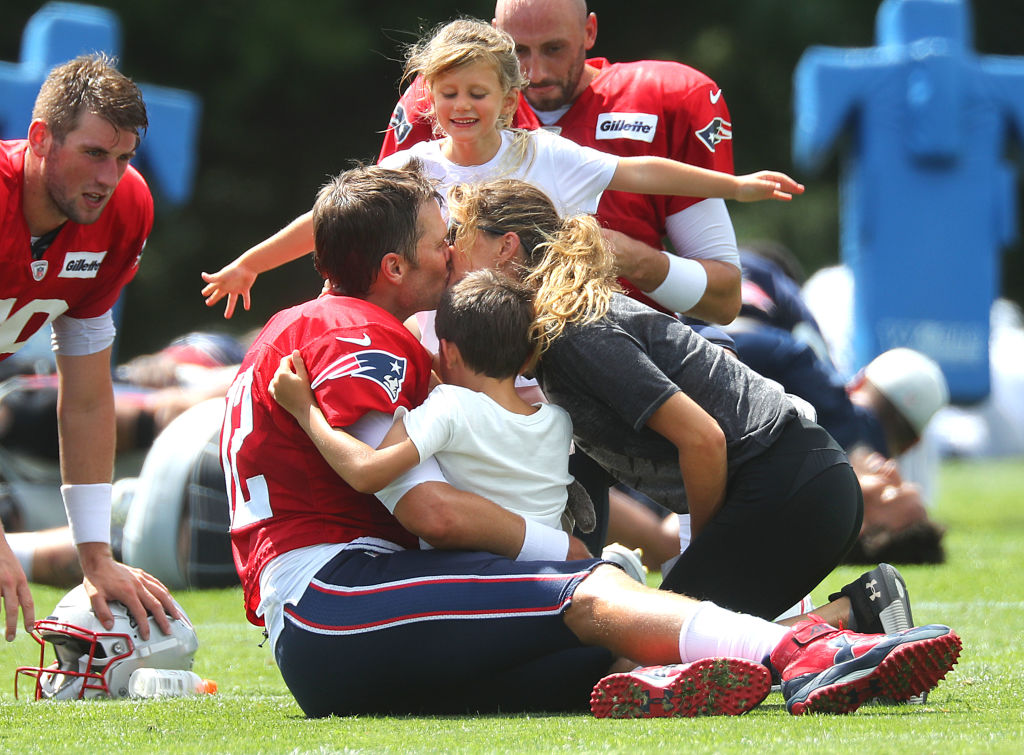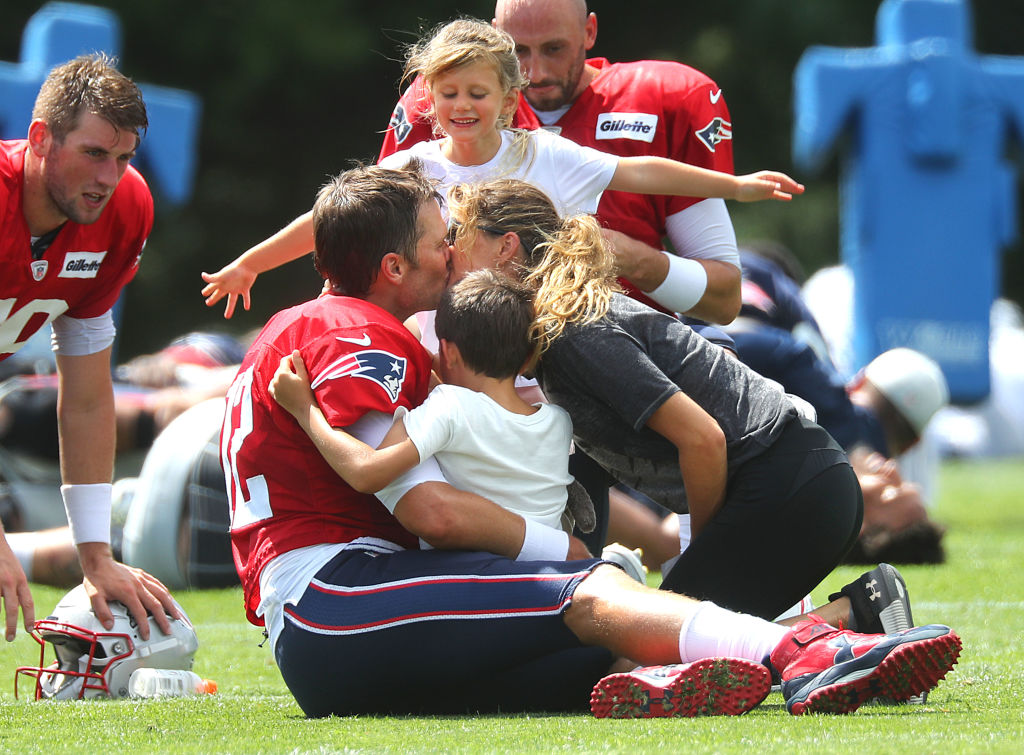 According to Yahoo! Sports, Brady has been living in Manhattan this offseason after selling his home in Massachusetts. While the Coronavirus panic has put any plans for a quick move on pause, the Brady family plans to move to Tampa Bay, Florida with him. Bucs coach Bruce Arians spoke about this when discussing Brady's surprising move.
Arians, who joined Tampa Bay last season, says the family will have no problems finding a good place to live. "They'll have plenty of options," Arians said on The Dan Patrick Show "There's some really good properties [in Tampa] to settle the family in."
Brady has made more money than most people could dream of. With Florida's beaches at his disposal, one can only expect that Brady and company will live in the lap of luxury once the virus scare is over.
How is Brady handling his move?
Arians also discussed the challenges that come with the coronavirus. While the NFL has the advantage of being months away from its season. these early months post-Super Bowl are usually spent doing offseason drills. Although Brady has famously skipped these in the previous few seasons, he planned to do them to get to know his new teammates. 
Much like workers across the country, the team is relying on technology to communicate with players and personnel during this time. "It's going to have to be creative," Arians told Patrick. "… We'll talk a lot and collaborate over the phone, maybe even video conferencing just to [simulate] face to face. Just to get his ideas, our ideas, mesh them all together."
Brady is ready to start this late-career move, and his family is fully on board. While every famous family is different, the Brady & Co. show that even superstar athletes have to make sacrifices.