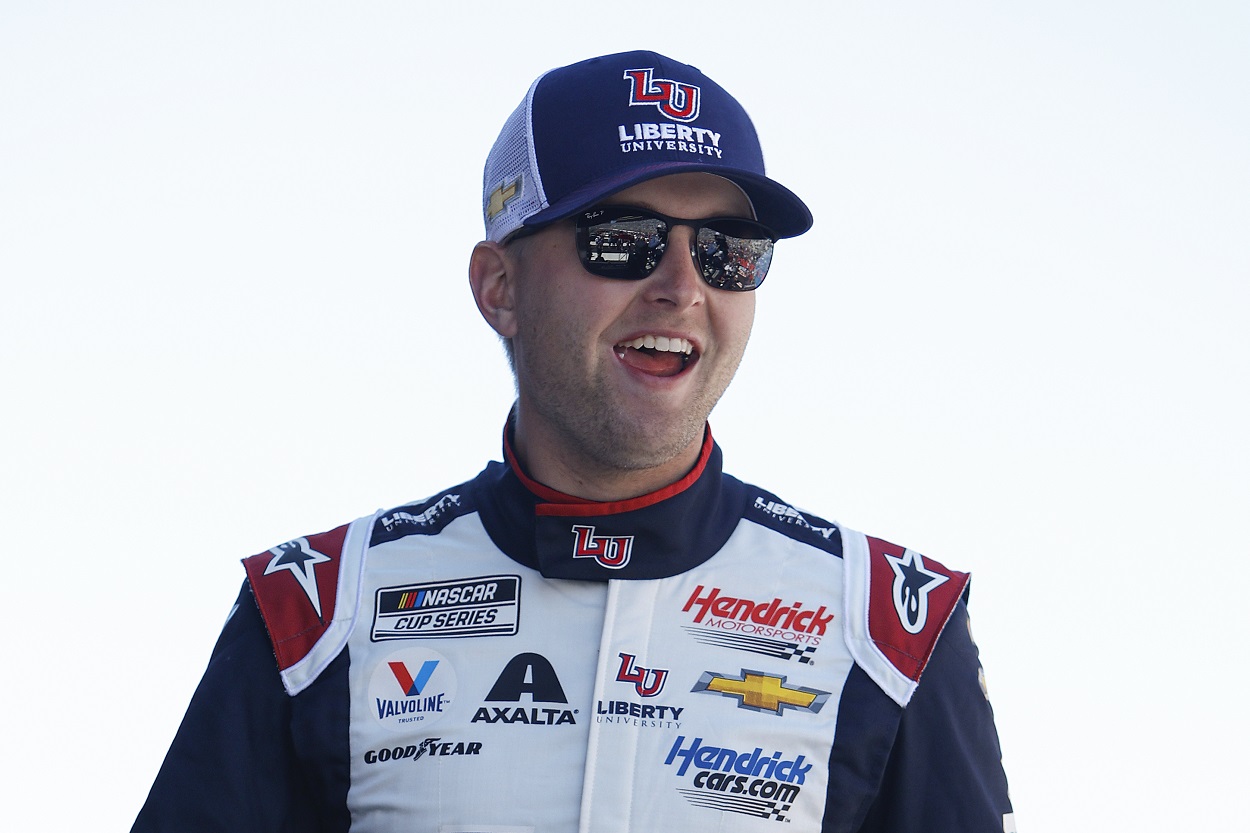 William Byron Doesn't Have a Ride With Hendrick Motorsports Next Year but Isn't Sweating It
William Byron doesn't yet have a job with Hendrick Motorsports beyond this season, but he doesn't seem to be concerned.
The Hendrick Motorsports No. 24 Chevrolet comes with a long, storied legacy in the NASCAR Cup Series.
What it has not come with so far for young driver William Byron is a long-term contract extension with NASCAR's most successful team and owner, Rick Hendrick. But the three-time Cup Series winner doesn't seem to be sweating it whatsoever.
William Byron hasn't yet signed an extension with Hendrick Motorsports but isn't concerned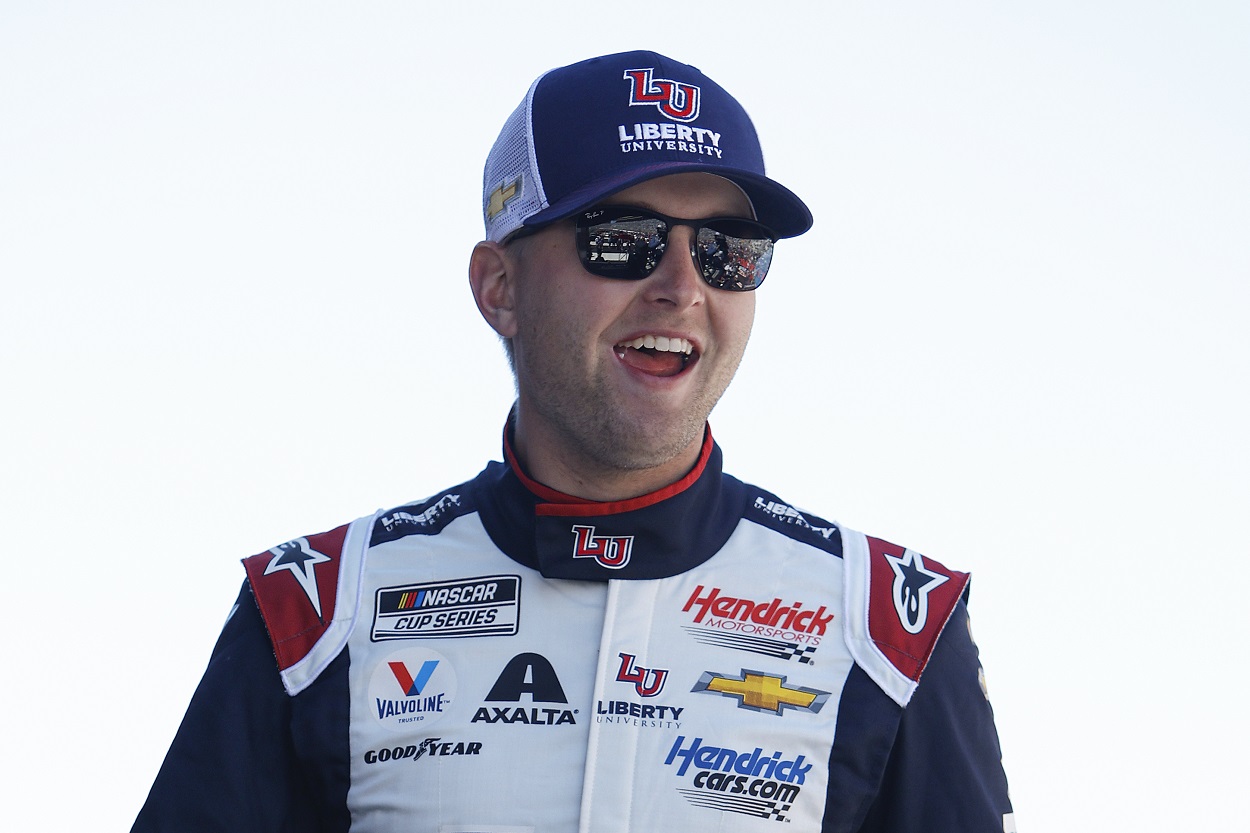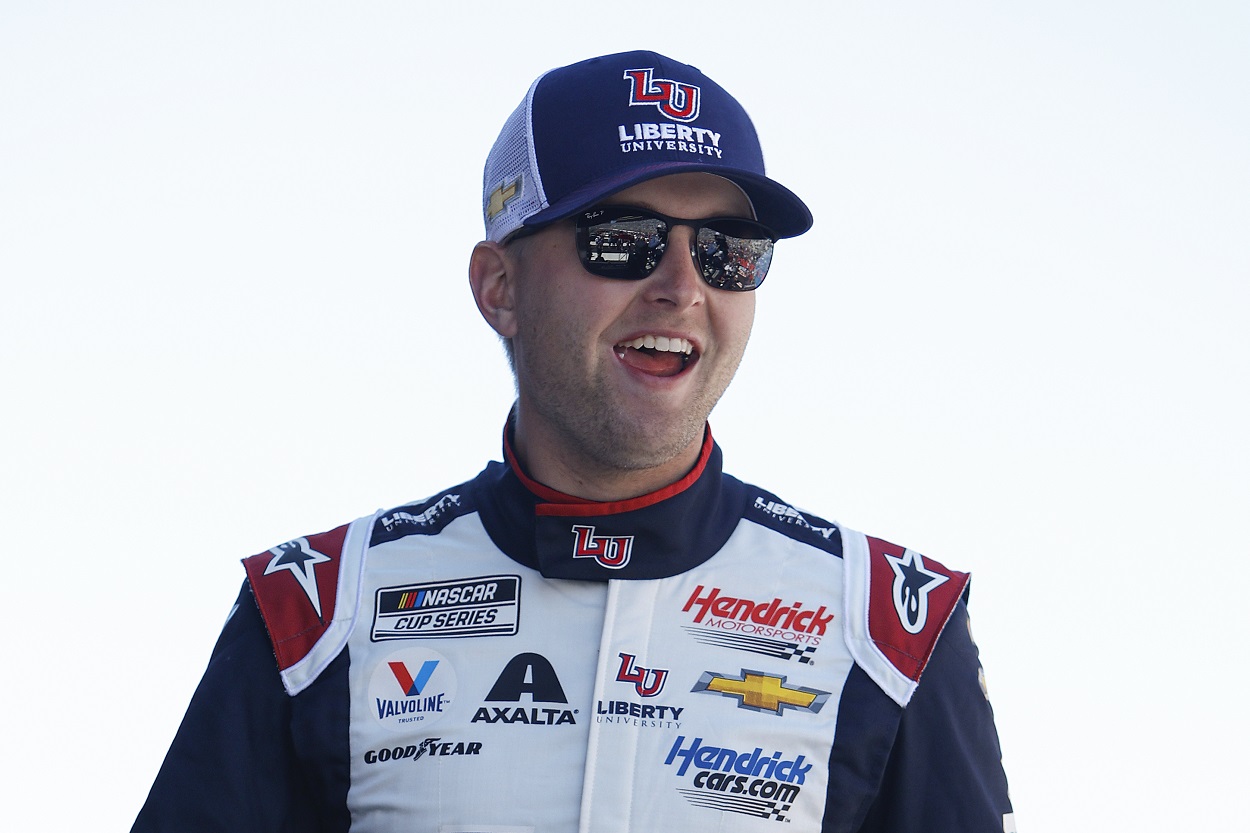 After holding off the field at revamped Atlanta Motor Speedway last weekend for his first win of the season and the third of his Cup Series career, Byron said he was confident a deal would get done long before NASCAR's "Silly Season" comes into play after the 2022 Cup schedule is complete.
The lines of communication have remained open as Byron, 24, has piloted the No. 24 to four straight finishes of 18th or better, including the win in Atlanta, and says Hendrick has done enough to put his mind at ease about his future with the team (h/t Associated Press).
"Mr. H and I have had great conversations, and he told me not to worry about it. It's just a formality, that's what he said."

William Byron on getting an extension with Hendrick Motorsports
Hendrick said in February that he expected to lock up Byron and teammate Chase Elliott, who drove the No. 9 Chevy to the 2020 Cup Series title, to long-term deals. And he's made good on that with Elliott, signing him to a five-year extension that runs through the 2027 season.
Byron says he and Hendrick talk more now than ever
Byron's performance at Atlanta — his first Cup Series victory since a win at Homestead in February of 2021 — could increase Hendrick's urgency to sign the paperwork. Bowman's deal is set to expire at the end of the 2022 season.
"My plan is for Chase and William to retire with us," Hendrick told NASCAR.com last summer. "I love the lineup right now, and I want to keep the band together." The band includes Byron, Elliott, Alex Bowman, and 2021 Cup Series champ Kyle Larson.
Byron said that's precisely the message he's gotten from Hendrick.
"We talk probably now more than ever," Byron said. "When I was younger, he just wanted me to have the freedom to learn. He told me that when I first got in the Cup Series, it was going to be a lot of learning.
"And I feel we bond a lot more. Especially with (car owner and former No. 24 driver Jeff Gordon). I feel like I can go to Jeff and ask him a lot of things about the car and racing in general. It's nice to have more communication, more than when I started."
Byron won the Folds of Honor QuikTrip 500 on the reconfigured Atlanta Motor Speedway's brand new pavement, holding off a freight train of 30-and-under racers, including Ross Chastain (2nd), Daniel Suarez (4th), and Corey LaJoie (5th).
Atlanta raced more like a superspeedway than in its previous incarnation, and Byron, who got his first Cup win at Daytona's summer race in 2020, took advantage.
Bowman followed the Atlanta victory with a 12th-place finish Sunday in the Echopark Automotive Texas Grand Prix at the Circuit of the Americas in Austin, Texas, as the Cup Series made its first trip to a road course this season.
Stats courtesy of Racing Reference