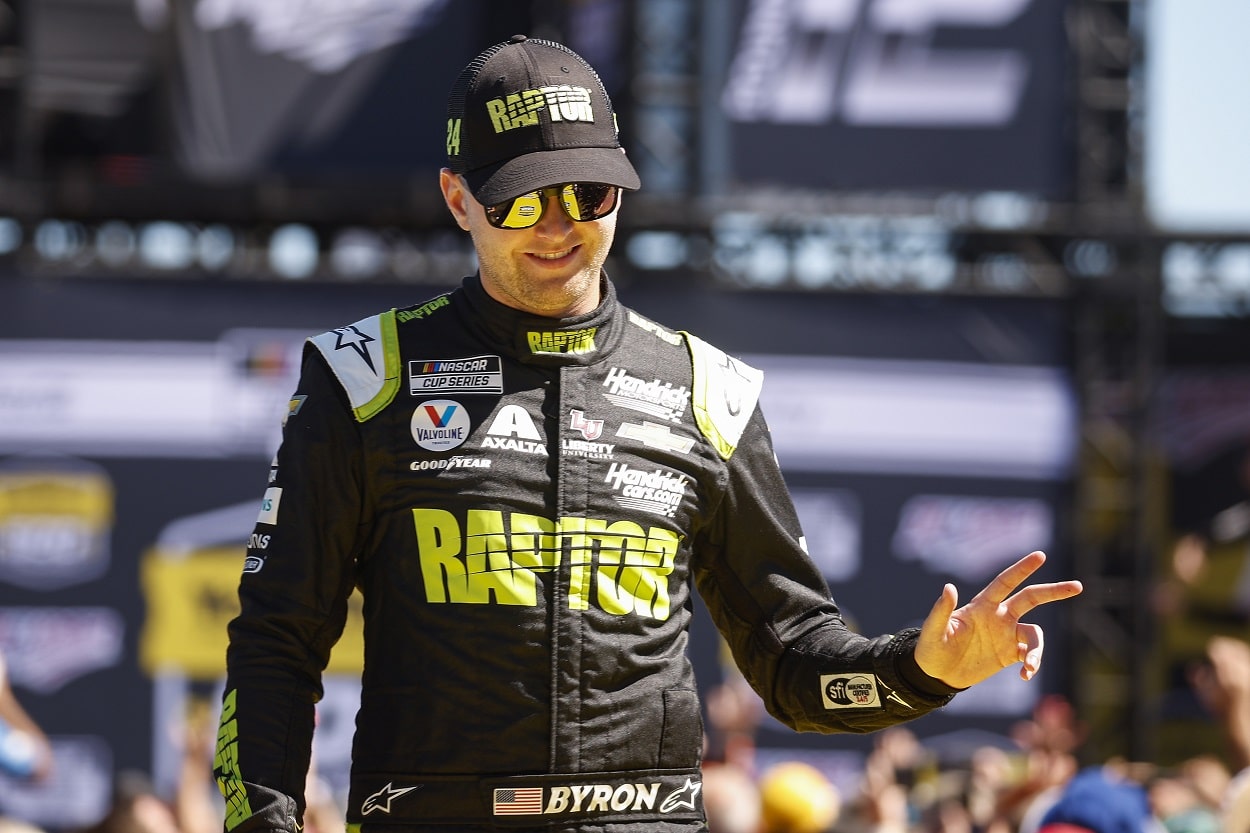 William Byron's Playoff Fate Could Already Be Decided Before the Charlotte Roval Race
William Byron's 2022 NASCAR Playoffs run is in serious jeopardy in multiple ways.
William Byron will be one of the drivers in danger of elimination from the NASCAR Playoffs on Sunday when the Cup Series visits the Charlotte Roval for the Round of 12 finale. But his level of desperation will likely stem from a decision Thursday in a boardroom.
Byron currently sits 11 points below the elimination cutline after the first two races of the 2022 postseason's second round. He would be 14 points above the line if NASCAR had not issued him and his No. 24 Hendrick Motorsports team a penalty days after the race at Texas Motor Speedway that opened the Round of 12.
The incident with Denny Hamlin set William Byron behind the playoff cutline
Byron finished seventh at Texas, but he punted Denny Hamlin down the frontstretch after a caution came out on Lap 269 for a spin by Martin Truex Jr.
Byron was upset with how Hamlin had raced him on the previous restart and admitted after the race his retaliation was intentional.
NASCAR Senior Vice President of Competition Scott Miller said after the race that NASCAR officials did not see Byron hit Hamlin under caution, so they did not penalize him during the race.
This was the second high-profile incident Byron has been part of this season. He and Joey Logano tangled in the spring race at Darlington Raceway. Logano felt Byron had squeezed him into the outside wall on a late restart and pushed Byron into the Turn 3 wall for the win with two laps remaining, which prompted Byron to call Logano an "idiot" after the race.
Byron went on to finish seventh and continue his strong start to the playoffs. He finished eighth or better in each of the first four postseason races and was third in the playoff standings after the Texas event was complete.
NASCAR officials then reviewed the tape and decided two days later to dock Byron and his team 25 driver and owner points, respectively, along with a $50,000 fine.
That dropped Byron from 17 points above the elimination cutline to eight points below, as he fell all the way to 10th among the 12 remaining championship-eligible drivers.
A 12th-place finish last Sunday's race at Talladega Superspeedway, in which he and Hamlin ironically worked together at the front of the field for stretches of the event, left Byron in 10th in the playoff standings with those 11 points necessary to reach Chase Briscoe for the eighth and final spot to advance to the third round of the playoffs.
Byron has generally struggled in his Cup Series career at road courses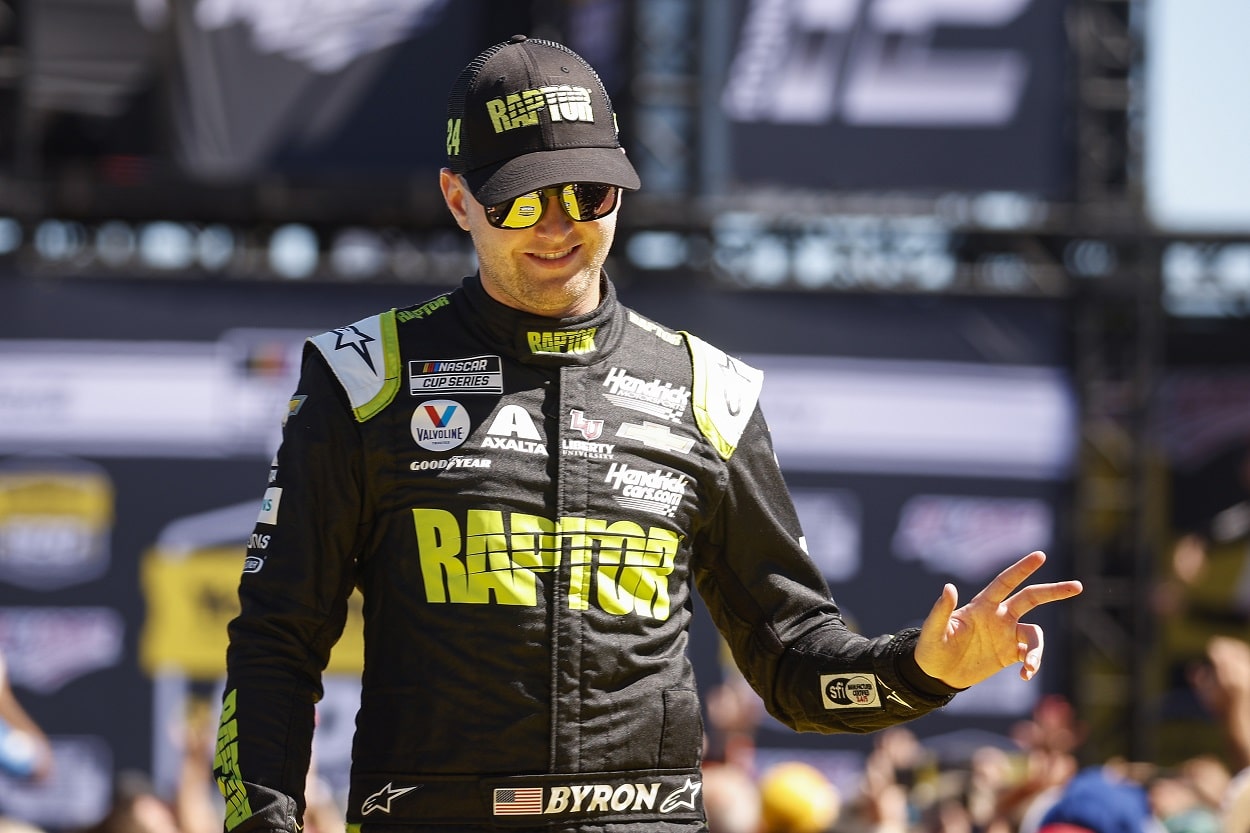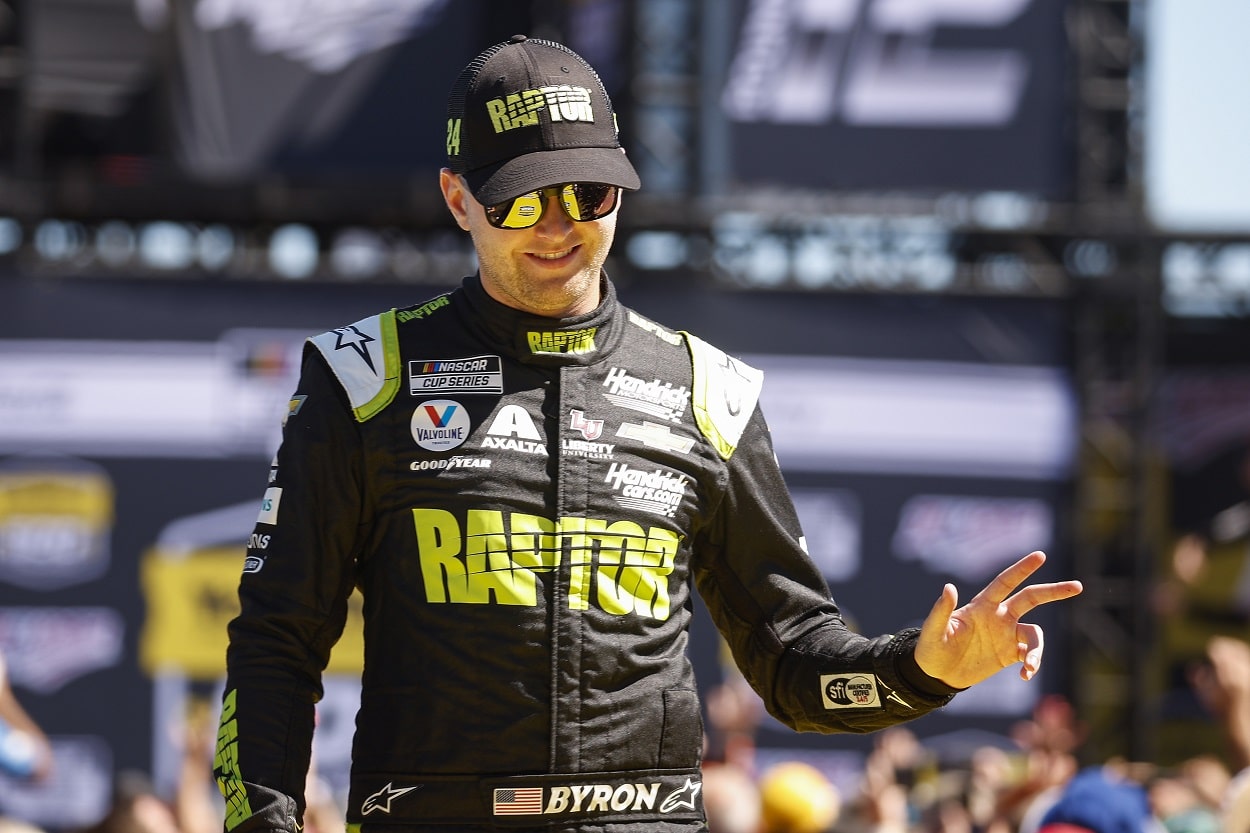 Byron's chances to make up that ground at the Roval are fairly slim. His career average finishing position through 20 career races at road courses of 19.0 is the second lowest among playoff drivers, ahead of only Daniel Suarez at 19.1. 
Suarez, however, has already won a road-course event this season with his triumph in June at Sonoma Raceway. Byron has never scored a top-five on a road course in his Cup Series career and has one top-10 through the first five road-course races this season.
To complicate matters, the three drivers ahead of him in the standings are strong at road courses. Suarez in seventh already has his win at a road course this year, Briscoe in eighth has led laps in four of the five road-course races in 2022 and has won a stage in each of the last three.
Austin Cindric, in ninth, has two top-fives in eight career road-course races, and his 13.4 average finishing position at those types of tracks ranks fourth among active Cup Series drivers. Also, five of his 13 career Xfinity Series wins came at road-course facilities.
So, Sunday's race figures to be tough for Byron. He faces stiff competition at a type of race track where he typically does not excel, and he would have to outrun his closest competitors by at least 11 positions (depending on stage points) to leapfrog back into the top eight in the playoffs.
His chances that the appeal will reverse his penalty are also small. The video evidence combined with his admission on pit road after the race doesn't paint him in a good light, but HMS decided to use the appeal as a desperate move to keep Byron in championship contention.
A three-person group of the National Motorsports Appeals Panel will hear his appeal Thursday and have the option to uphold, modify or rescind the original penalties.
For Byron, that might be his best remaining chance to continue to compete for his first Cup Series title.
Stats courtesy of Racing Reference
Like Sportscasting on Facebook. Follow us on Twitter @sportscasting19 and subscribe to our YouTube channel.