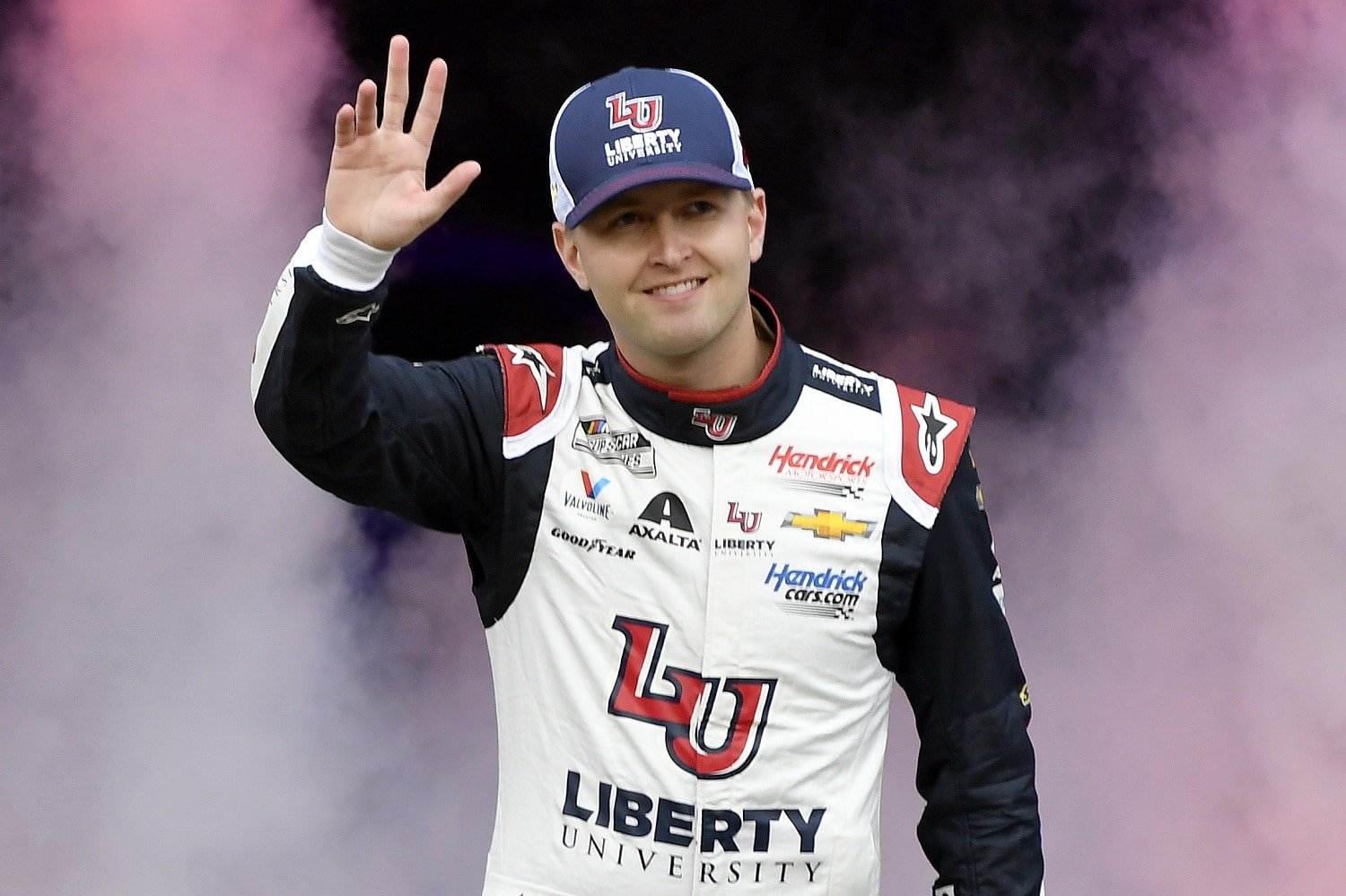 William Byron Raced for 1% Of What Chase Briscoe Sought and Was a Lot More Successful
William Byron continued his winning ways in action away from the NASCAR Cup Series, but Chase Briscoe's bid to collect a $1 million prize fell far short.
Some NASCAR stars went moonlighting on Thursday night before heading off to Sonoma for Sunday's Cup Series race. Chase Briscoe's pursuit of $1 million and William Byron winning $10,000 kick off a notebook to get you ready for the weekend.
William Byron won $10,000 while Chase Briscoe's pursuit of $1 million failed
William Byron has two NASCAR Cup Series wins in the books this season. On Thursday in Marne, Michigan, he put $10,000 in the bank. Competing in the Money in the Bank at Berlin Speedway, the Hendrick Motorsports driver took the lead on Lap 90 of the scheduled 150 and won his fifth consecutive Super Late Model race this year.
Byron credited spotter Branden Lines for navigating him through the lapped traffic that proved to be an impediment to runner-up Bubba Pollard.
"When I come back and run these races, what I take from the Cup side is how I get through lap traffic," Byron said, according to Racing America. "And if I can get through lap traffic, I can build myself a gap."
Camping World Truck Series driver Ty Majeski finished third, Cup Series driver Erik Jones 10th, and Xfinity Series part-timer Derek Griffith 13th.
Meanwhile, Chase Briscoe's pursuit of the $1,002,022 top prize at Tony Stewart's Eldora Speedway didn't go nearly as well. Jonathan Davenport of Georgia scored the victory in the feature to take home the massive check by fending off Tim McCreadie in a duel over the final 20 of the 101 laps in Rossburg, Ohio.
Briscoe placed 14th in his heat, well short of reaching the 24-car final.
Joe Gibbs Racing turns to Sammy Smith in Xfinity Series
Sammy Smith, who won the ARCA Menards East Series title last season, turned 18 on June 4 and received a nice birthday gift on Thursday when Joe Gibbs Racing announced the teen prospect will make his Xfinity Series debut on July 2 at Road America.
It kicks off an eight-race package for him in the No. 18 Toyota, which JGR has been splitting among Drew Dollar, Ryan Truex, Trevor Bayne, and John Hunter Nemechek.
"I'm excited for the opportunity to run the No. 18 Toyota GR Supra for Joe Gibbs Racing," Smith said in the team's statement. "Making the jump to this level is huge for me and my career, and I'm thankful for all of my partners and supporters that have helped me get here."
Kevin Harvick doesn't see a need to panic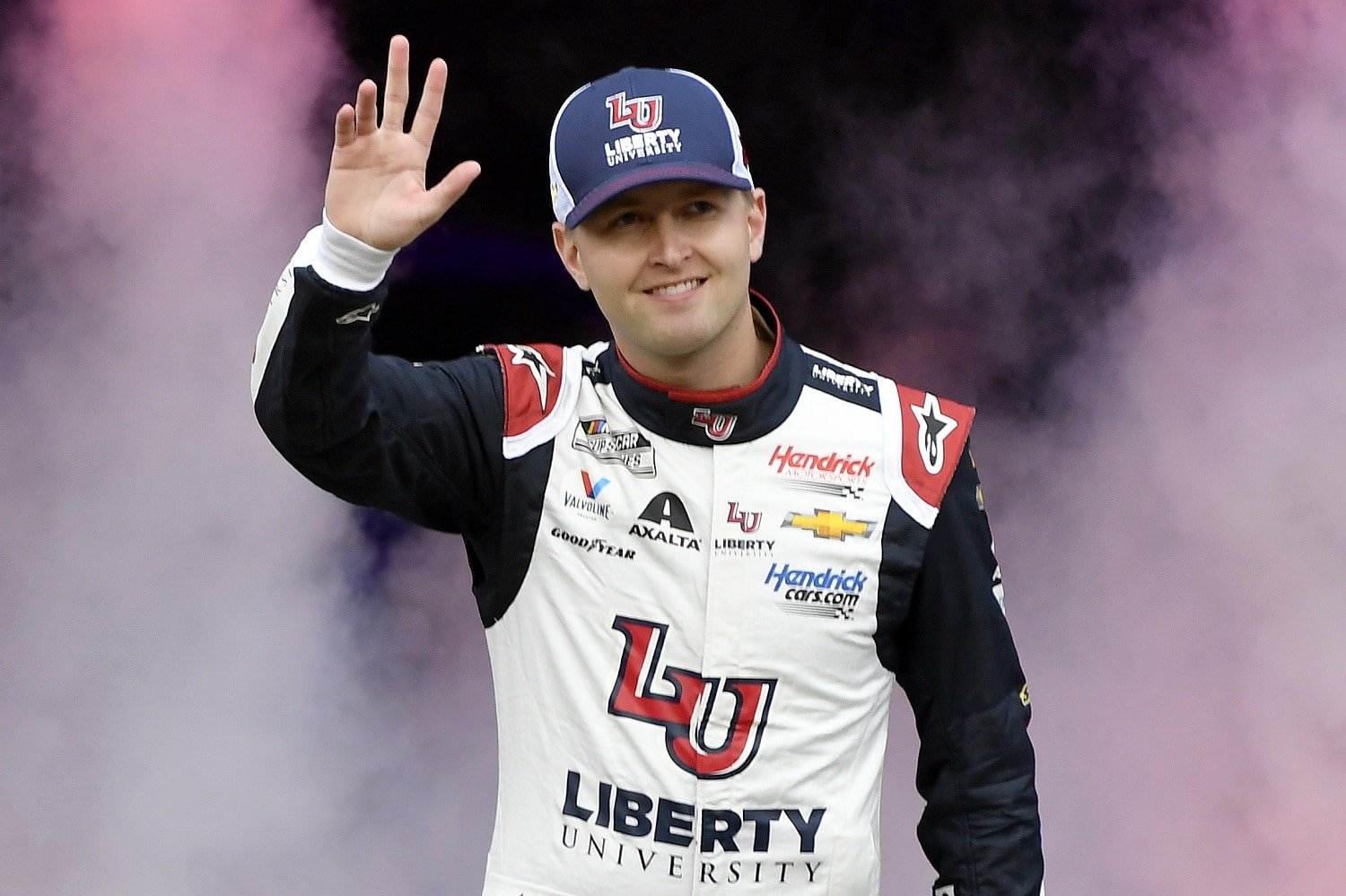 Kevin Harvick hasn't finished outside the top eight in the NASCAR Cup Series standings since 2009, but he's 13th in points this season and is on the wrong side of the playoff cut line by two points for now.
Wrecking late and finishing 33rd last weekend left Harvick two points behind Tyler Reddick and eight from Aric Almirola among winless drivers. If he's worried, then Harvick is doing a great job of hiding it.
"Just tell me where I am at the end of 26 (races)," Harvick said, according to NBC Sports. "If we are in, we are in. If we are out, we are out. We are either good enough or not good enough. I have so much other stuff to think about to try helping with the cars and going to different places every week that you can't really count points."
The Sanoma road course is on the schedule for this week. After that, there will be 10 races left in the regular season.
All stats courtesy of Racing Reference.
Like Sportscasting on Facebook. Follow us on Twitter @sportscasting19 and subscribe to our YouTube channel.