William Byron, Tyler Reddick, Daniel Suarez: Daytona 500's Top 3 Breakout Candidates
When it comes to NASCAR Cup Series superspeedways, Brad Keselowski (seven wins), Denny Hamlin (five), and Joey Logano (four) instantly come to mind when debating favorites for races at Daytona International Speedway and Talladega Superspeedway.
With 16 combined superspeedway victories, the three veterans have earned the right to be spoken of as favorites to win the 2022 Daytona 500.
Three unsung pilots, William Byron, Tyler Reddick, and Daniel Suarez, want to join the conversation.
Here's how they begin the discussion:
William Byron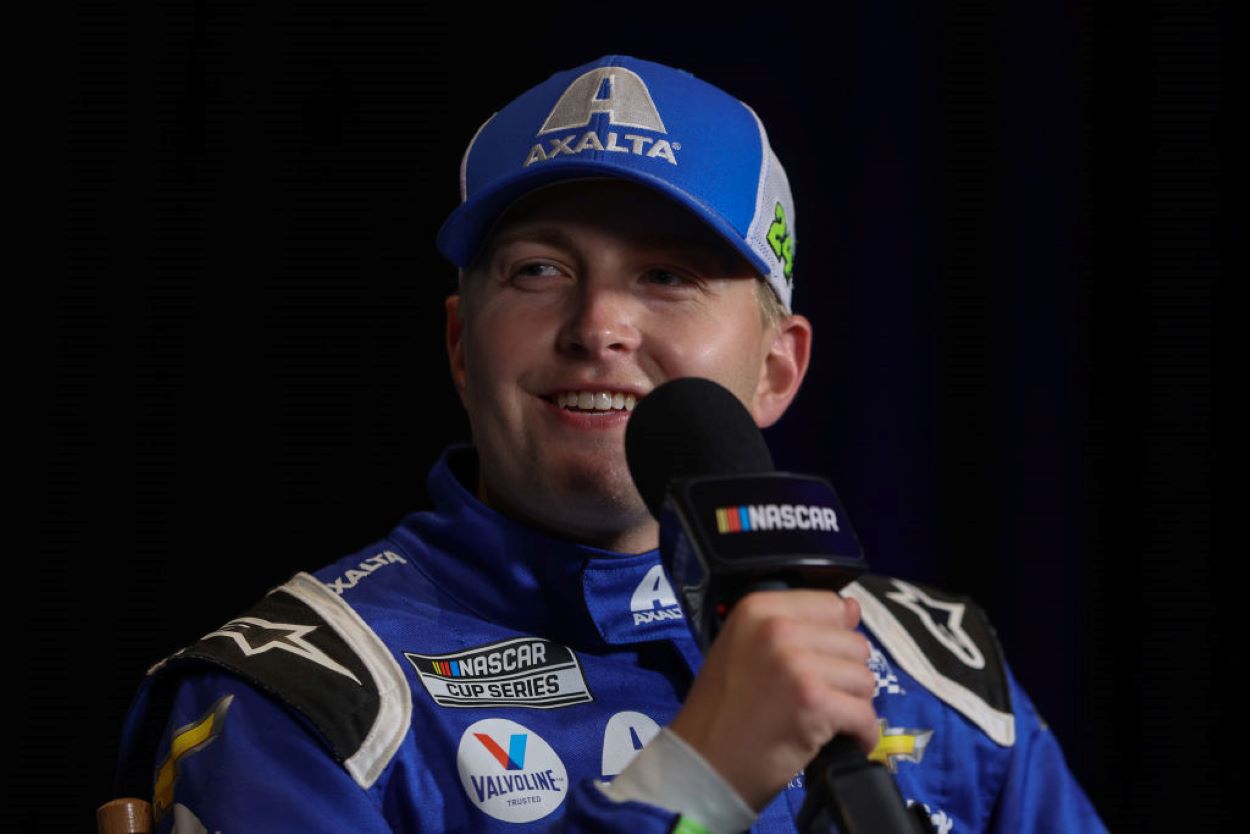 The "other" driver in the Hendrick Motorsports stable, Byron, enters his fourth season in the iconic No. 24 Chevrolet seat. Byron's teammate, Kyle Larson, stole all the online streams last season, winning the 2021 Cup championship. Chase Elliott, the 2020 titleholder, did it the previous season. Alex Bowman, Hendrick's No. 3 "hack," earned four wins.
He raced last season without much pressure. He earned a playoff spot with a win at Homestead-Miami Speedway, the third of 36 events. Byron used the win to launch a run of 11 consecutive top-10 finishes.
But Byron ended up skidding to the finish, crashing out four times, including the playoff opener at Darlington Superspeedway.
Byron proved his maturing mettle by placing third at Bristol Motor Speedway in the Round of 16 cutoff race, but his postseason ended at the Charlotte ROVAL.
Now 24 years old with 144 Cup starts, Byron finished 2021 with a career-best 13.6 average finish. Bowman's was 15.08.
Who's No. 3 now?
Breakout prediction: After finishing 10th in the '21 drivers' standings, Byron will benefit from a Hendrick draft at Daytona and begin his playoff drive with a top-10 finish.
Tyler Reddick
Reddick has a fan in Kyle Larson.
Holding court during Media Day at Daytona International Speedway, the reigning Cup champion deflected a bit of attention away from his title defense and directed to Reddick, a young driver Larson said is ready to make his move assertively.
"I feel like when I watch him, I am watching myself just because we are both really aggressive," Larson said, reported by nascar.com. "And he seems to be even a little more aggressive and kind of keep things in control better than I could back when I was running really hard in Ganassi equipment trying to run up front."
A two-time Xfinity Series champion, Reddick, 26, has yet to claim a Cup race. Patience, Larson said. Reddick could emulate Larson's come-from-nowhere success in his second full season with Richard Childress Racing.
"He's the guy that I look at this year, that I feel like is going to have the breakout season and win a lot of races," Larson said.
Breakout prediction: Reddick is starting the Daytona 500 P15 and will fight through early traffic to challenge pole-sitter Larson, before fading to P7.
Daniel Suarez
During early runs with the new Next Gen car tests, Suarez is beginning to distance himself from his struggles the past two seasons. In his last 71 starts, he registered just one top-five finish. His P4 developed at the Bristol Motor Speedway Dirt Track. 
Suarez crashed out during the 2021 Daytona 500, finishing 36th in his debut ride with TrackHouse Racing. The new team rescued him from a 2020 stint with Gaunt Brothers Racing. Suarez failed to secure a top-10 finish in 35 starts in his one season with the under-funded organization. His average finish was 26.6. 
TrackHouse owners Justin Marks and Pitbull overlooked the cars Suarez drove in 2020 and trusted they could unlock some of the pizzazz he showed with Joe Gibbs Racing (2017-18) and Stewart-Haas Racing (2019) when he compiled eight top-fives and 32 top-10s. 
The skill is there, and Pitbull knows talent, right?
Suarez, 30, will prove to be one of the surprise drivers this season. 
Starting with Daytona.
Breakout prediction: For an event insiders always say, "anyone can win," Suarez becomes the latest example. He starts 21st and will run a patient race, slowly picking off his peers. Another final-lap crash propels Suarez to an unlikely visit to Victory Lane. 
Like Sportscasting on Facebook. Follow us on Twitter @sportscasting19.
RELATED: Does Denny Hamlin Still Have the Daytona 500 Touch?