Williams Racers George Russell, Nicholas Latifi Question One-Stop Strategy After Tire Punctures
In a battle at the bottom of the Formula 1 constructors' standings, Williams racers George Russell and Nicholas Latifi thought they needed two pit stops during the inaugural Qatar Grand Prix.
Williams' brass overruled the decision and attempted to save 20-odd seconds on the rival Alfa Romeo Racing's two-stop strategy.
Russell and Latifi suffered punctured tires on extended runs, and they criticized the game plan as the organization's point-less streak continues.
Williams racers George Russell and Nicholas Latifi not content with team's single pit-stop strategy
"… We went for quite an audacious strategy, trying to push that one-stop quite aggressively, pitting early," Russell said after the race, reported by formula1.com. "I guess you never want to end the race with three wheels on the wagon."
Valtteri Bottas first suffered from a worn tire. On Lap 33 of 57, the Mercedes driver guided the machine around the track, sparks flying.
Russell and Latifi said their bosses should have learned from what happened to Bottas' machine.
Russell was the first to go on Lap 50. Two rotations later, Latifi suffered the same fate.
"We knew early on that Alfa were going for the two-stop," Russell said. "If we converted to a two-stop, we'd have conceded the position, so that made no sense; we had to go for the one-stop, but we just didn't have enough speed today."
Williams remains in eighth place in the constructors' standings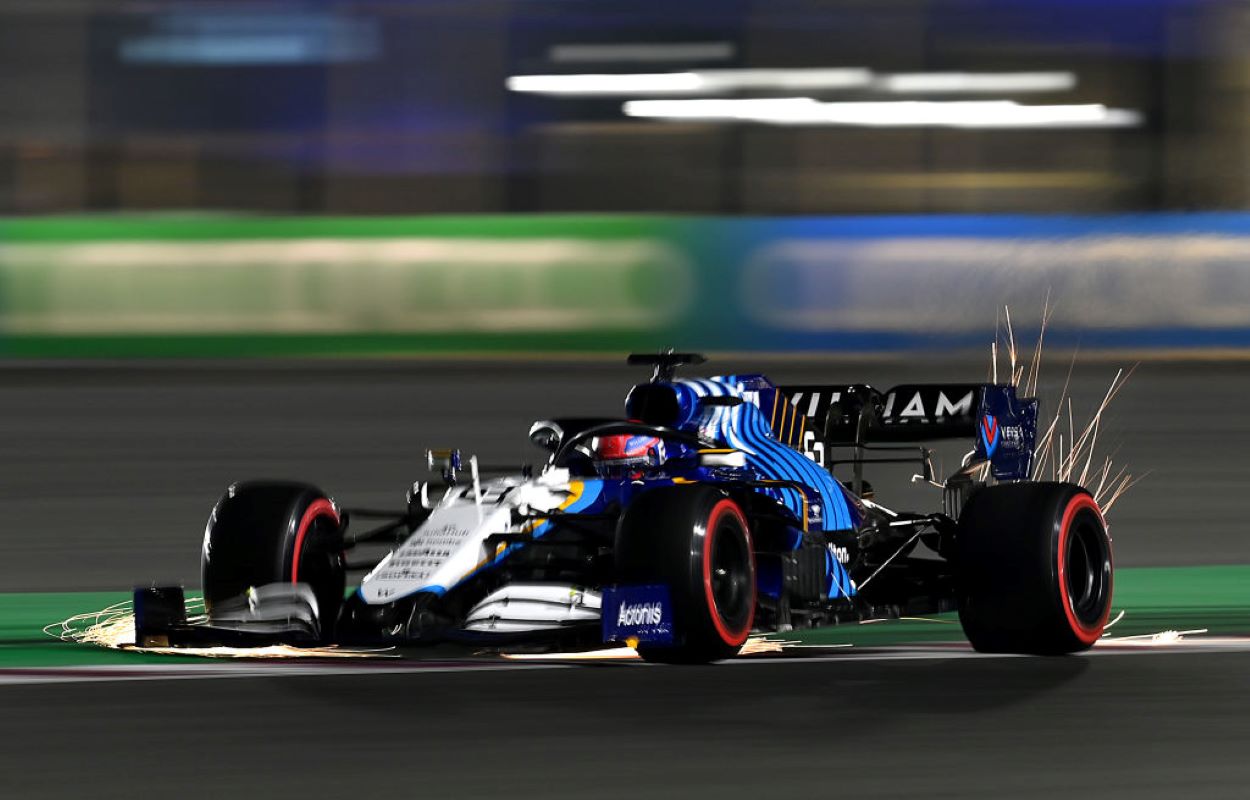 With two events remaining, the fight at the bottom of the constructors' standings is starting to spread out. Eighth-ranked Williams leads Alfa Romeo, 23-11. Last-place Haas has yet to record a point.
The F1 circuit returns Dec. 5 at the inaugural Saudi Arabian Grand Prix and closes Dec. 12 at the Abu Dhabi Grand Prix.
Russell said the two-car teams' pace needs to quicken. Neither Russell nor Latifi have recorded a point since the Russian Grand Prix on Sept. 26, a span of five events.
"We just didn't have the pace this weekend," said Russell, who placed 17th. "It was a tricky one. I think we just need to look at the overall aspect of why we weren't on the pace this weekend when we maybe expected a little bit more."
Latifi: 'You feel like the tire and car is going to explode'
In Latifi's case, he felt he had control of his machine. Until he didn't.
"I didn't expect it," Latifi said. "… We knew we were going to be taking the tires to the limit trying to make the one-stop work. … You feel like a massive vibration (is) coming on and getting worse and worse; you feel like the tire and car is going to explode.
"So yeah, it was surprising, but I think we had nothing to lose."
At the top of the constructors' standings, Mercedes, led by Lewis Hamilton's back-to-back wins, leads Red Bull Racing by five points (546.5-541.5).