Williams Racing Signs American To Its Driver Academy. Is This The Best Shot To Get An American Driver On The Formula One Grid?
America and Formula 1's romance has been going strong in 2021. Netflix's hugely successful Drive To Survive series has fueled a renewed love for the world's most popular motorsport in the states. That passion manifested itself with record crowds at the recent U.S. Grand Prix at Circuit of the Americas in Austin, Texas.
With all of the work F1 has put in trying to crack the U.S. market in recent years, there has been one major flaw in the plan: placing an American driver on the grid. Alexander Rossi was the last American to start a Grand Prix back in 2015, but no other American has been in the series or even in the pipeline over the six years since.
An American Formula One Team But No American Drivers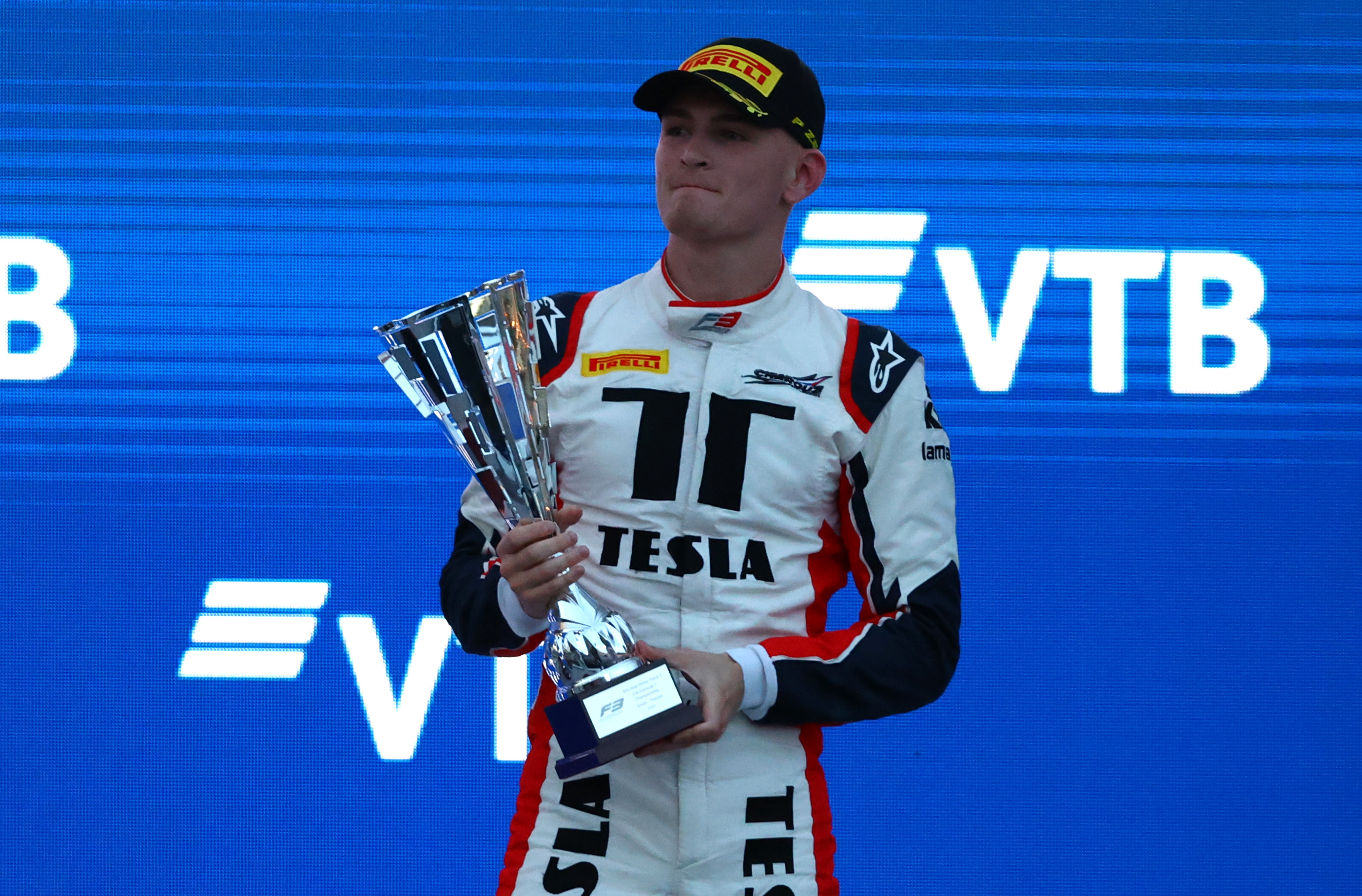 All of this is a source of frustration for American F1 fans as the series hosts a U.S. team, Haas F1 Team, but it has yet to put an American driver in the seat. Instead, the team has opted for experienced drivers to help it become more competitive and then switched in 2021 to field a pair of rookies in the form of Nikita Mazepin and Mick Schumacher — the former bringing a sizable amount of funding to the team.
This could change in the next few years if Williams Racing Driver Academy has anything to say about it. The legendary British race squad has recently signed promising American racing driver Logan Sargeant to its driver roster.
Sargeant becomes the first racer to be signed to the Driver Academy program under new owners Dorilton Capital. He joins an impressive line-up that includes F1 reserve driver Jack Aitken, F2 competitor Roy Nissany, and two-time W Series Champion Jamie Chadwick.
The path to Formula 1 hasn't always been smooth sailing for Sargeant. He narrowly missed the F3 title in 2020, finishing behind Oscar Piastri and Theo Pourchaire, but did manage to pick up two wins and six podiums. The logical next step would have been to move up to F2. Instead, a lack of funding forced a last-minute return to F3 competition.
In 2021, Sargeant brought his F3 car home with four podiums and a solo victory in the season's final round at Sochi in Russia. Finishing seventh in the championship with 127 points isn't setting the world on fire, but Williams has seen enough from him to warrant a shot in their driver academy.
Williams Bullish On Sargeant But Will Need Help To Take The Next Steps
Speaking on the opportunity with Williams, Sargeant has said, "I am delighted to be joining the Williams Racing Driver Academy. It's a team with not only a fantastic history but a great track record of bringing young talent into Formula One. I am really excited to begin working with the team and can't wait to hit the ground running."
Williams CEO Jost Capito added, "I am incredibly pleased to welcome Logan to the Williams Racing Driver Academy. He's demonstrated his talent in FIA Formula 3, consistently delivering strong results in an extremely competitive field. I'm proud that Williams will play a part in supporting the progression and growth of another talented young driver."
Logan Sargeant's junior career hasn't been as spectacular as those of drivers like Charles LeClerc, George Russell, Lando Norris, or Max Verstappen; he has still managed to prove he can compete and win in some of the most formidable junior formulae in the world.
Only time will tell if Sargeant can put the final pieces into place and be the next American F1 star the U.S. craves right now, but at the very least, Williams Racing is giving him a shot.
Related: A Huge American Racing Name May Be Moving Into Formula 1 to Take on Mercedes and Red Bull