Wimbledon: Novak Djokovic Has Head-to-Head Edge Over Roger Federer
In the first men's Wimbledon semifinals match of the day on Friday, Novak Djokovic took care of business in a 6-2, 4-6, 6-3, 6-2 victory over Roberto Bautista Agut. This cleared the way for the more highly anticipated of the day's semifinal matchups, another meeting in the storied Roger Federer vs. Rafael Nadal rivalry. Federer avenged his loss to Nadal in the 2019 French Open semifinal with a 7-6, 1-6, 6-3, 6-4 win.
Sunday's Wimbledon final will be the 47th head-to-head meeting between Roger Federer and Novak Djokovic. It marks the 16th time the two men have met in a Grand Slam event, the 19th time they've met in a tournament final and the fifth time they've met in a Grand Slam tournament final.
Federer held the early edge in this rivalry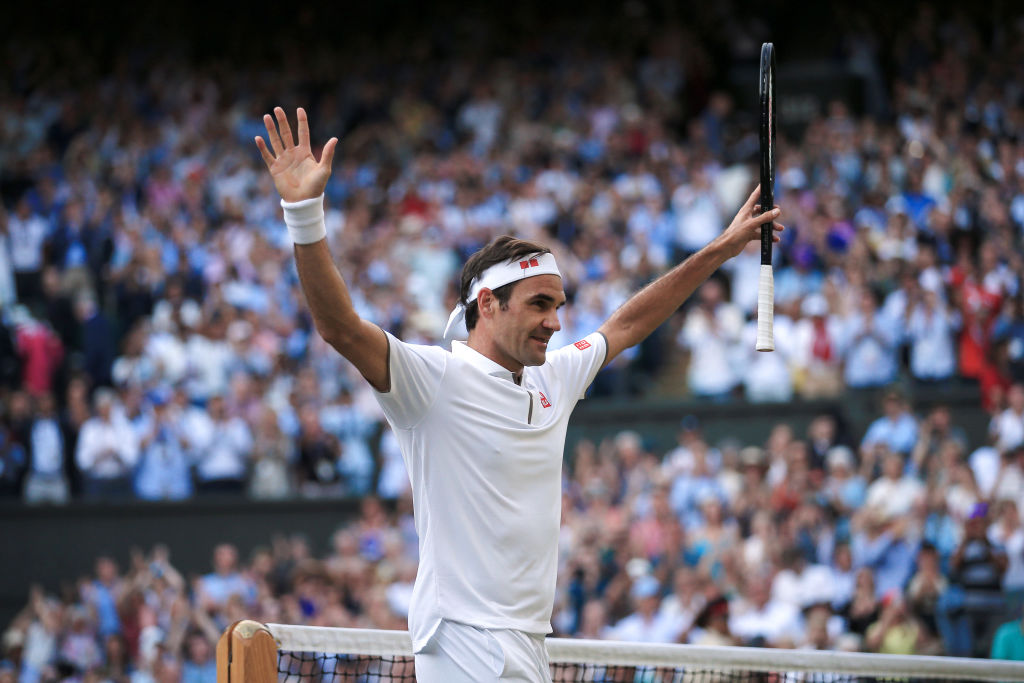 When Novak Djokovic became joined the ATP as a professional in 2003, he did so right at the beginning of what would be the most dominant portion of Roger Federer's career. With a four-year age gap between himself and Rafael Nadal and a five-year gap with Djokovic, Federer had the chance to run roughshod over the tennis world before those two developed into the elite talents that they are today.
Federer won his first Grand Slam title at Wimbledon in 2003. From 2004 to 2007, he went 3-for 4 in the Australian Open and 4-4 at both Wimbledon and the US Open, skyrocketing up to 12 Grand Slam Championships in the process. He was the undisputed king of tennis at that time, and he went 5-1 against Djokovic during these years including a 7-6, 7-6, 6-4 win in straight sets in the 2007 US Open Final.
From 2008 through 2010, Federer and Djokovic met 13 times. Djokovic had closed the gap at this point, upsetting Federer in the semifinals of the 2008 Australian Open en route to his first Grand Slam title. These years were when this head-to-head battle was the most competitive, though Federer still held the advantage with a record of 8-5 against Djokovic over these three years.
But Djokovic has taken over in recent years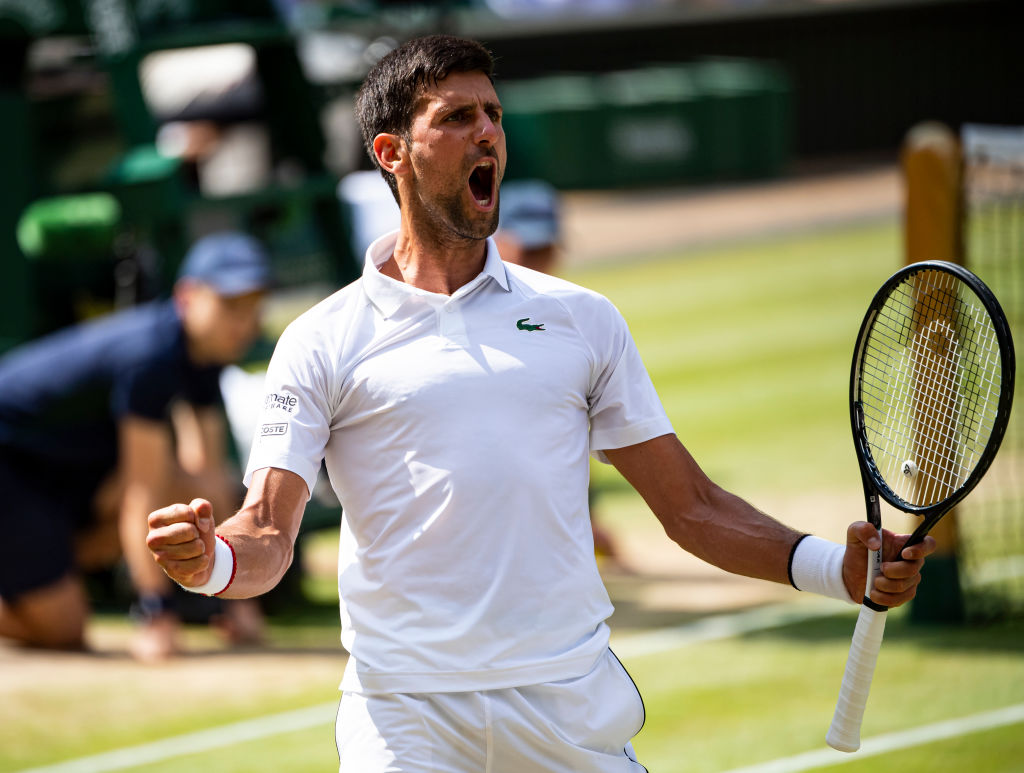 Since 2011, this head-to-head rivalry has tilted heavily in Novak Djokovic's favor.
Roger Federer went 13-6 in his first 19 matchups against Djokovic. He went just 1-6 over his next seven. In the last 28 matches between these two all-time greats, Djokovic holds an overwhelming 19-9 record. The last 10 matches have been even more lopsided at 8-2 Djokovic including wins in four straight. Roger Federer's last win against the defending Wimbledon Champion came back in 2015.
Over this recent run of dominance by Djokovic, the 32-year-old is a perfect 3-0 against Federer in Grand Slam Finals showdowns, defeating him in the 2014 Wimbledon Final, the 2015 Wimbledon Final, and the 2015 US Open Final.
Head to Head results don't always predict the winner
When you add it all up, Novak Djokovic only has a slight head-to-head advantage over Roger Federer with a record of 25-22 against him. But the story in recent years paints a much bleaker picture for Federer.
Of course, head-to-head records don't mean everything. Serena Williams had a 9-1 record against Simona Halep, but she fell short in the Wimbledon Final over on the women's side Saturday afternoon.
Roger Federer still has a legitimate shot at his 21st Grand Slam title, but to win it he will have to overcome the man who currently carries the mantle as the best tennis player in the world.