5 Winningest Active NFL Head Coaches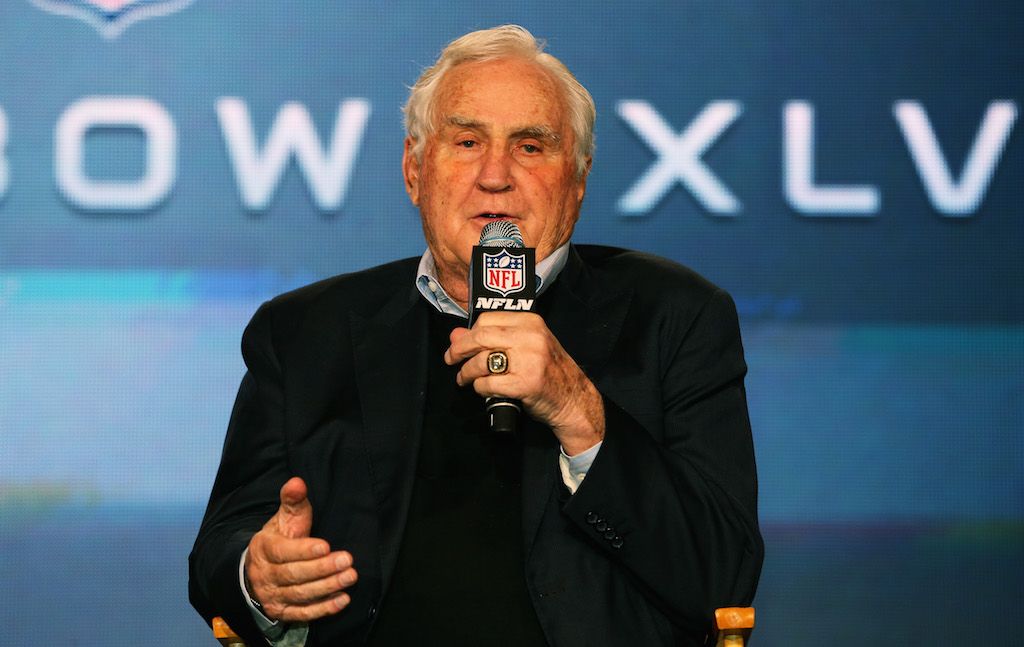 Achieving long-term success and consistently winning games in the National Football League is no easy task. Especially for NFL coaches. They may have reached the pinnacle of the football coaching industry, but as a direct result, they regularly turn in 80-plus hour workweeks, they rarely see their families, and oftentimes they are forced to sleep in their offices. And all of this comes with no guarantee of winning, and virtually zero semblance of any kind of job security.
When it comes to winning games in the NFL, Don Shula (pictured above) is the king. The legendary former Miami Dolphins and Baltimore Colts head coach is the leader in all-time career wins by a NFL head coach, with 328. And it is highly unlikely that his record will ever be broken. The next closest active coach is more than 100 wins behind him, and as we all know, in today's NFL coaches don't usually last for 33 seasons the way Shula did. New England Patriots head coach Bill Belichick has a chance, albeit a small one given that he is already 64-years-old, to make a run at challenging Shula's record, but ultimately, we just don't see it happening.
Knowing that there isn't a current coach in the league with a realistic chance at eclipsing Shula's win total, we thought it would be a good idea to dig deeper and take a look at who are the winningest coaches in the NFL today. Here's what we found.
5.  Marvin Lewis, Cincinnati Bengals – 112 career wins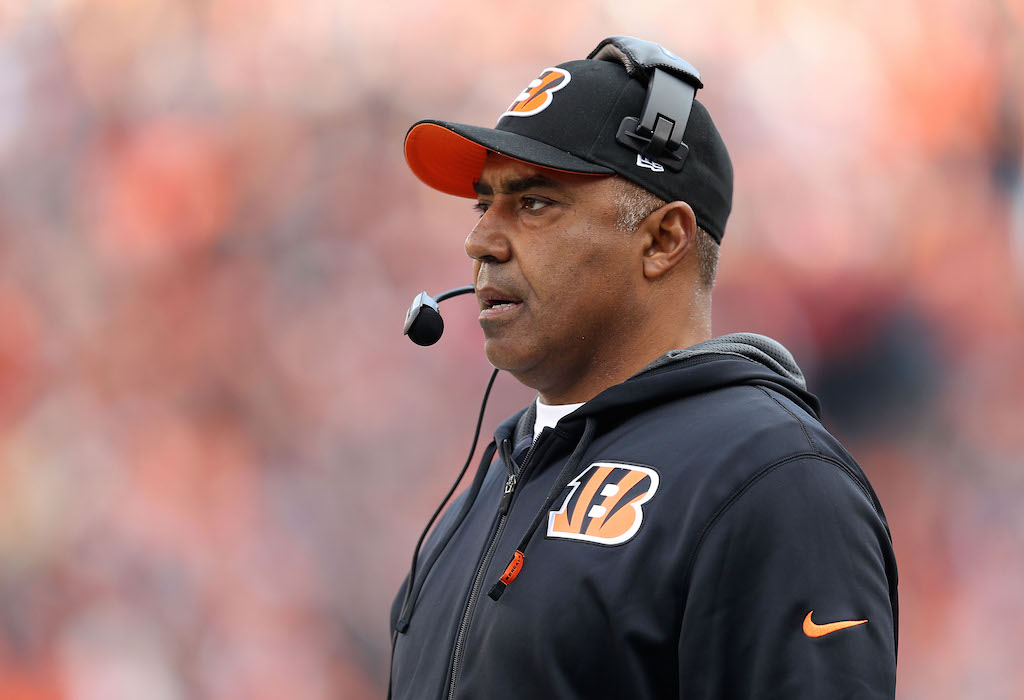 Lewis has spent his entire 13-year head-coaching career with the Bengals. In that time, he has taken the team from being one of the biggest laughingstocks in the league, to being one of the premier teams in the AFC. In the last four years, Lewis has led the Bengals to 43 wins, but the 57-year-old head coach still finds himself squarely implanted on the hot seat due to the fact that he has yet to lead the team to a win in the postseason.
4. John Fox, Chicago Bears – 125 career wins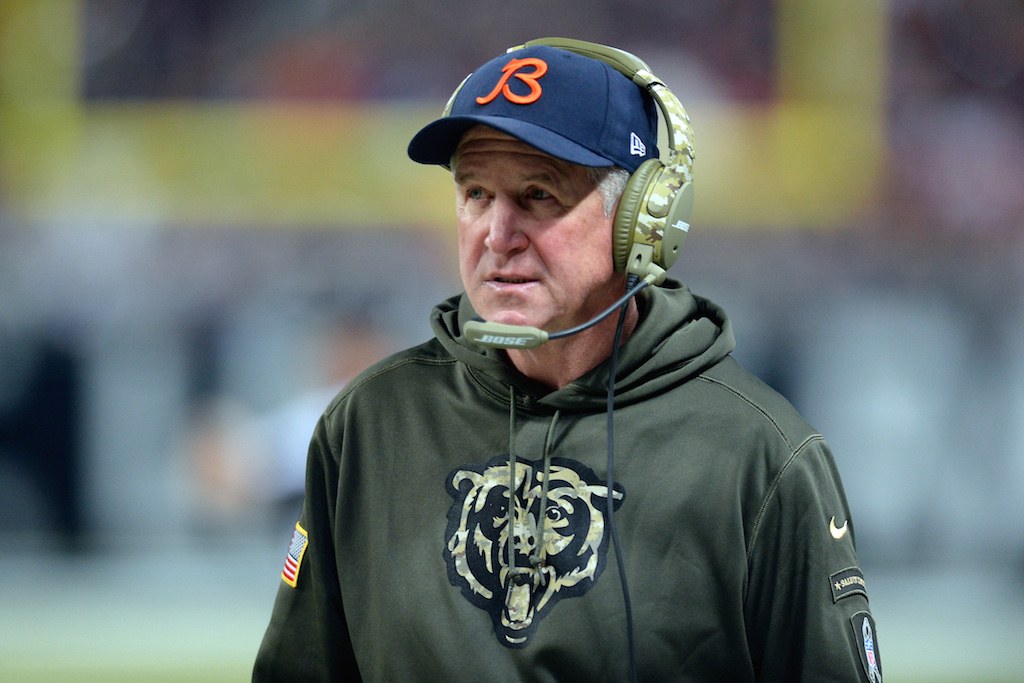 You may be a bit surprised to see Fox on this list, but with 14 years of experience as an NFL head coach, it makes sense that he would be among the winningest active coaches in the league. Fox totaled 73 total wins and one NFC Championship during his nine seasons with the Carolina Panthers, he totaled 46 wins and one AFC Championship in a four-year run with the Denver Broncos, and he won six games during his first season with the Chicago Bears. Unfortunately for Fox, his career as an NFL head coach could be in jeopardy if he doesn't show signs of turning things around in Chicago in 2016.
3.  Andy Reid, Kansas City Chiefs – 161 career wins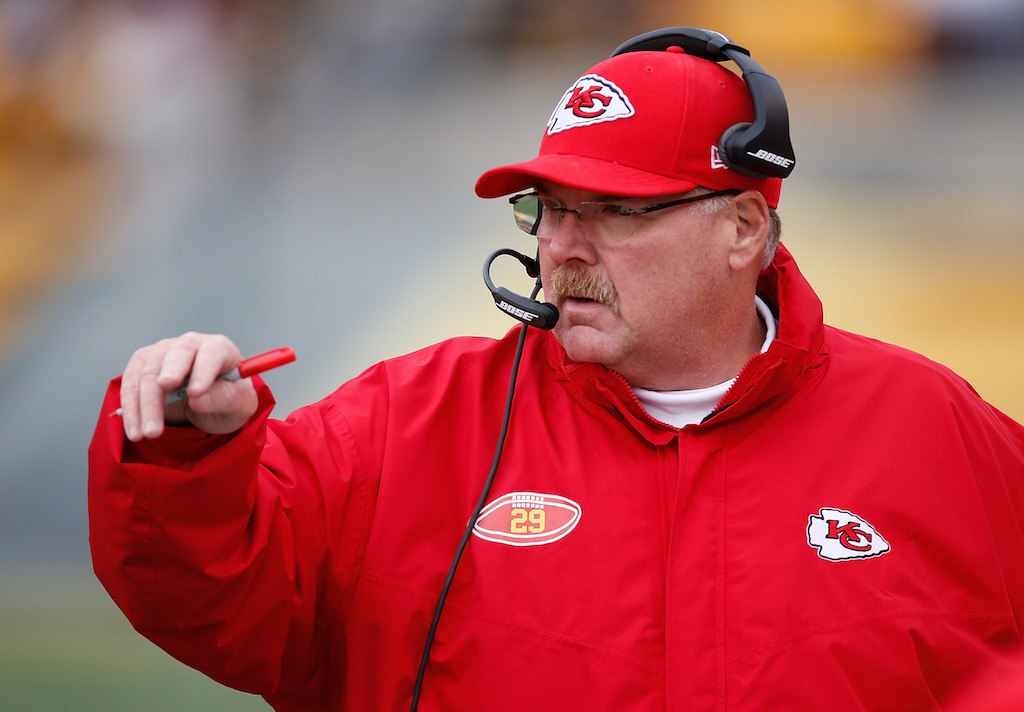 Reid is entering his fourth season as head coach of the Kansas City Chiefs. During that stretch of time, Reid has been the cog behind a major turnaround for the once-proud franchise, as he inherited a team that was the worst team in the league the year before he took over. The Chiefs are now among the better teams in the AFC, and should again contend for a postseason spot in 2016.
The majority of Reid's wins (130) as a head coach came during his 14-year run as the head coach of the Philadelphia Eagles. The Eagles made the playoffs nine times under Reid, reaching the Super Bowl in 2004.
2.  Jeff Fisher, Los Angeles Rams – 169 career wins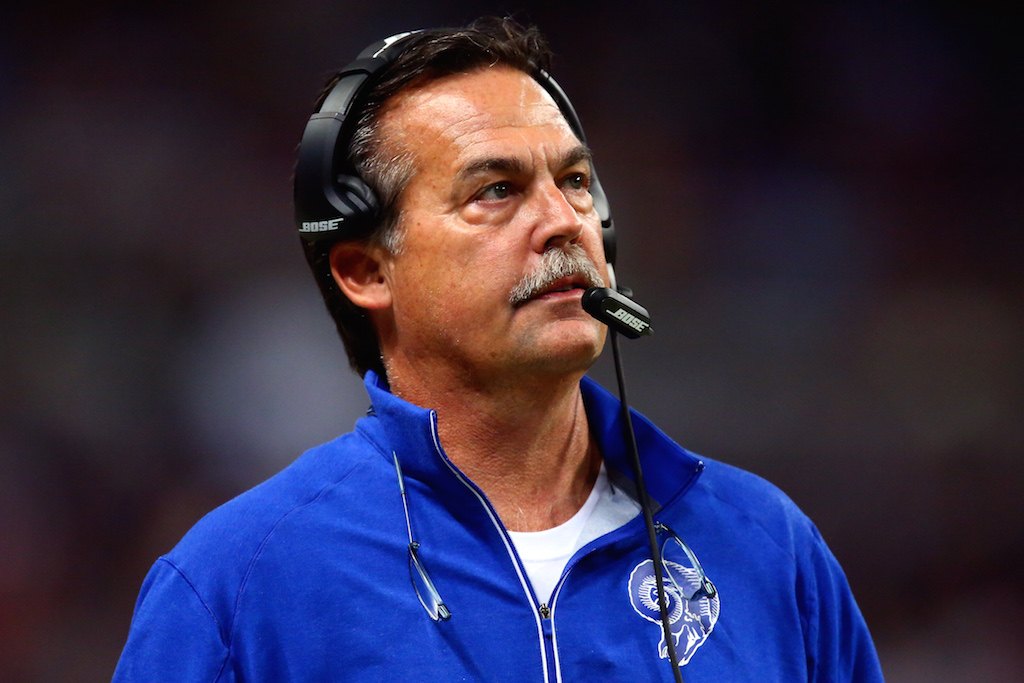 Fisher is in his fifth season as the head coach of the Los Angeles Rams, where he has yet to achieve the type of success he did in his 17-year run as the head coach of the Houston Oilers/Tennessee Titans. Fisher has yet to lead the Rams to a winning season, and has won 27 total games in St. Louis/Los Angeles, after winning 142 in Houston/Tennessee. He led the Titans to the playoffs six times and guided them to the Super Bowl in 1999.
1.  Bill Belichick, New England Patriots – 223 career wins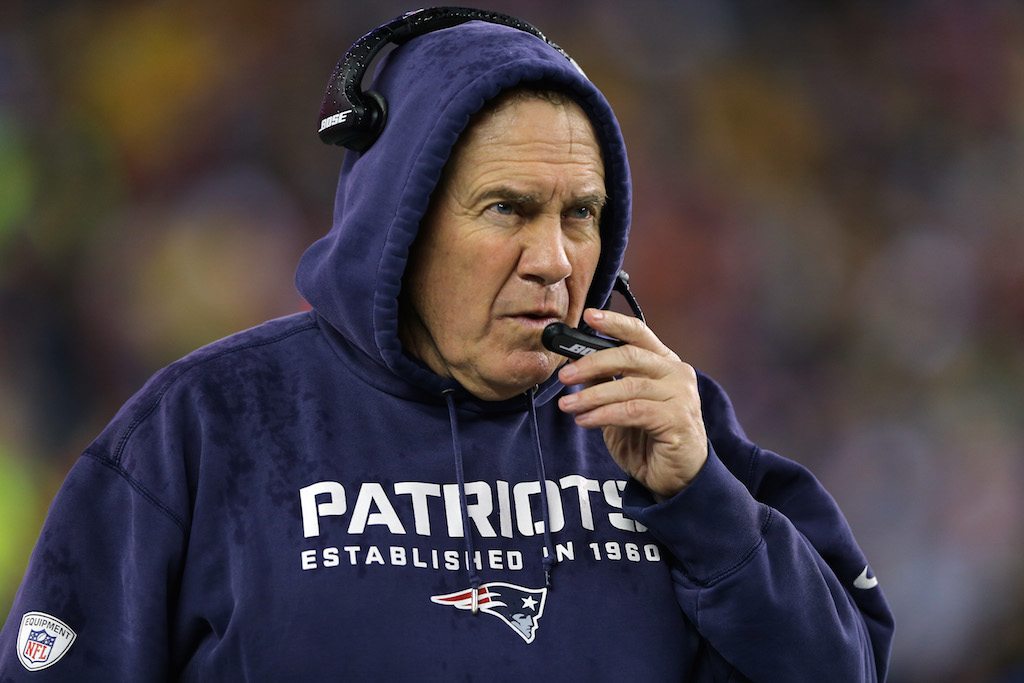 Belichick is currently in his 22nd season as a head coach in the NFL. While he has a strong case for being the greatest coach in NFL history, there was a time when he appeared to be nothing more than average. Belichick's first NFL head coaching job was with the Cleveland Browns, where he compiled just 36 wins and one playoff appearance in five seasons. And then he was traded (yes, traded) to the New England Patriots, and the rest is history.
The 2016 season will be Belichick's 17th as the head coach of the Patriots, and all he has done during his time in New England is build a dynasty that has won 187 games, 13 AFC East division titles, six AFC championships, and four Super Bowls. Needless to say, his place in the Pro Football Hall of Fame is already waiting for him.
All statistics courtesy of Pro-Football-Reference.