Wise Power 400 Notebook: Tyler Reddick's Dominance Derailed; Kurt Busch Overcomes Penalties; Aric Almirola Stays Hot
Tyler Reddick looked strong, but he still seeks to break through on the NASCAR Cup Series.
After being penalized, Kurt Busch rallies during the Wise Power 400 at Auto Club Speedway on Feb. 27.
Could a strong-starting Aric Almirola begin re-thinking his pending retirement plans?
Tyler Reddick dominates the first two stages, swiped by a loose William Byron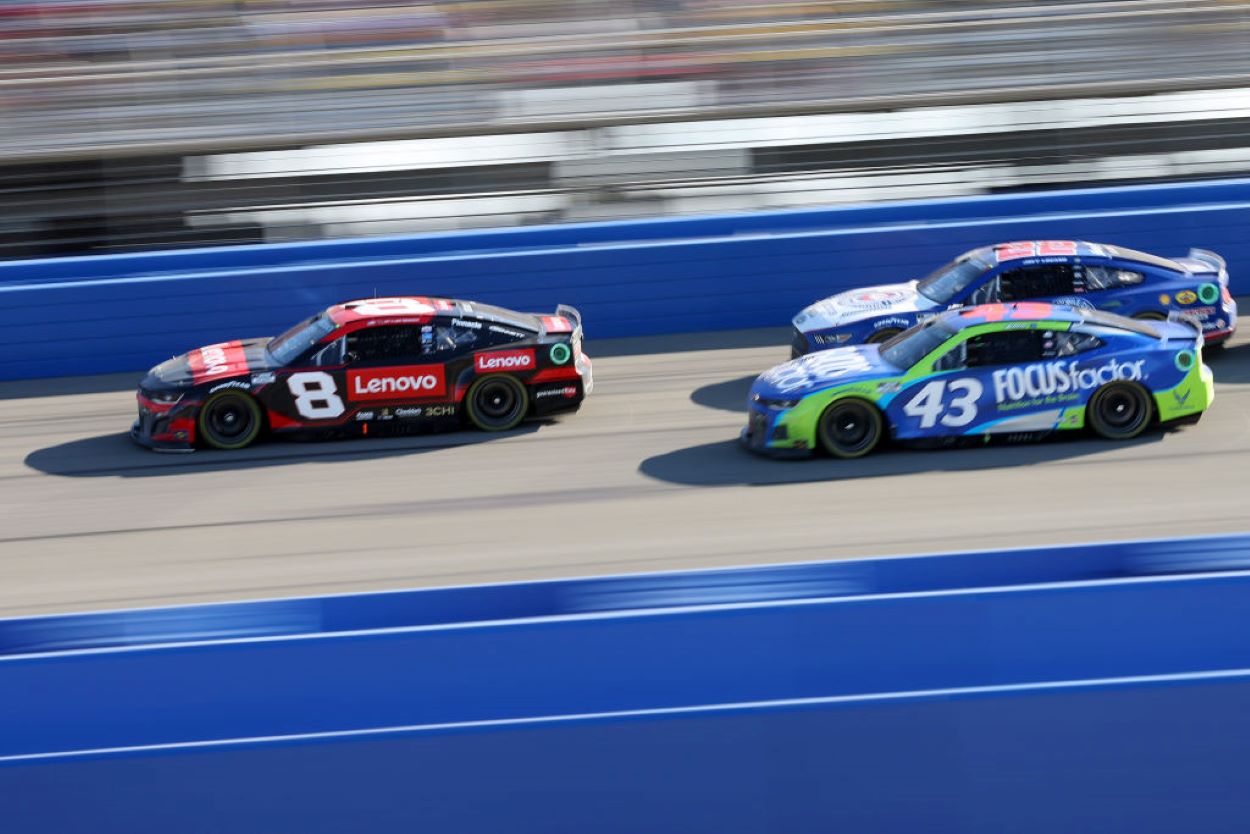 A week after rookie Austin Cindric captured his first NASCAR Cup Series win, Reddick, in his third full season, looked like the Next Gen car to beat through the first two stages of the Wise Power 400.
Overcoming numbness in his leg, Reddick took a pain reliever during a pit stop and remained in his seat.
Through the opening 152 laps on the "rough" track in Fontana, California, Reddick shuffled in and out of first place. On 10 different occasions, Reddick rode the point for 90 laps.
After capturing Stages 1 and 2, Reddick's dominance ended along Turn 1 when his No. 8 Chevrolet's momentum faded. Stalling out along the high wall, Hendrick Motorsports' William Byron got loose attempting to pass, and the No. 24 Chevrolet swiped the side of the Richard Childress Racing ride.
Crew members detected damage to the car's right-rear toe link during his pit stop. The delay caused Reddick to go down two laps. He earned one back but finished 24th as defending series champ Kyle Larson claimed his first checkered flag of the season. Last year, he had 10.
Reddick remains winless in 77 Cup starts.
Kurt Busch rallies from MJ text spat to record a top-10 finish
Things weren't going so well for Kurt Busch this week.
First, there was a text spat with his boss, Michael Jordan. Then, after arriving in Fontana, his No. 45 Toyota failed multi pre-qualifying inspections.
The failures led to officials barring him from qualifying on Feb. 26, forcing him to start P36.
He also served a green-flag pass-through penalty. Busch steadily worked his way through the Cup field without suspended crew chief David Bryant, finishing in eighth place.
It was his first top-10 finish for his new team, 23XI Racing.
"I can't describe what we went through today with all the adversity, all of the problems – the self-inflicted things, the oddball scenarios," Busch said, reported by the Los Angeles Daily News, "Wow. What a top-10. That is a statement piece for us at 23XI."
Aric Almirola starting retirement run with youthful vigor
When Aric Almirola announced his retirement during the offseason, he announced he intends to spend more time with his growing family.
"I truly enjoy driving race cars, and I'm excited to race my heart out in 2022 for Smithfield and Stewart-Haas Racing," Almirola told motorsport.com. "… I want to be present. I want to be the best husband and father, and that to me means more than being a race car driver.
"… When the season is over, I'll be ready to wave goodbye. I've loved every minute of it, but it's time for the next chapter of my life."
After his start, team officials may approach Almirola with a counteroffer.
After two points events, a fifth-place finish during the Daytona 500 and a sixth during the Wise Power 400, the 37-year-old future retiree is fourth in the drivers' standings.
What's more impressive? His average starting position this season is 34.5.
Like Sportscasting on Facebook. Follow us on Twitter @sportscasting19.
RELATED: Rookie Harrision Burton Driving Two NASCAR Legacies: Family, Wood Brothers Racing