With Chris Paul Gone, Why Aren't the Los Angeles Clippers Rebuilding?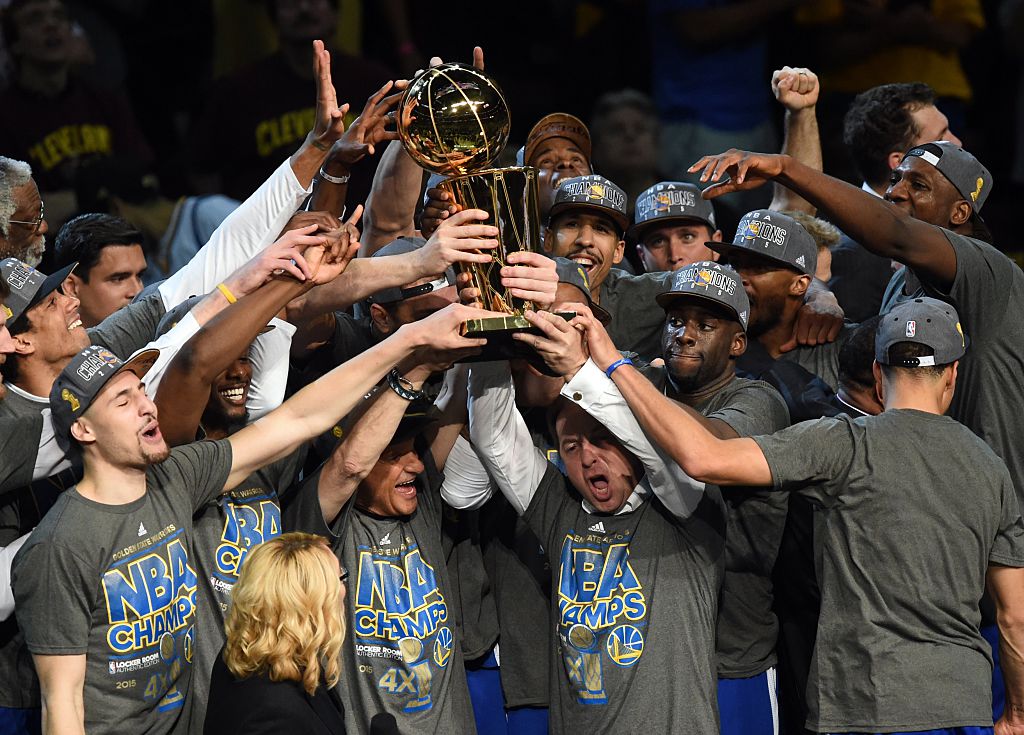 The NBA is the most notorious major sports league for having only a few true title contenders every single year. It's not exactly a secret they've tried to hide, either. While we witnessed the same matchup between the Golden State Warriors and Cleveland Cavaliers in the NBA Finals for the last three years, LeBron James' teams have represented the Eastern Conference in the finals for seven consecutive seasons.
So, why aren't more teams actively trying to rebuild and contend down the road? The best teams tend to improve by hitting on their draft picks, as the Warriors would tell you with Stephen Curry, Klay Thompson, and Draymond Green. We took a look around the NBA and found several mediocre teams that could use a full rebuild.
7. Los Angeles Clippers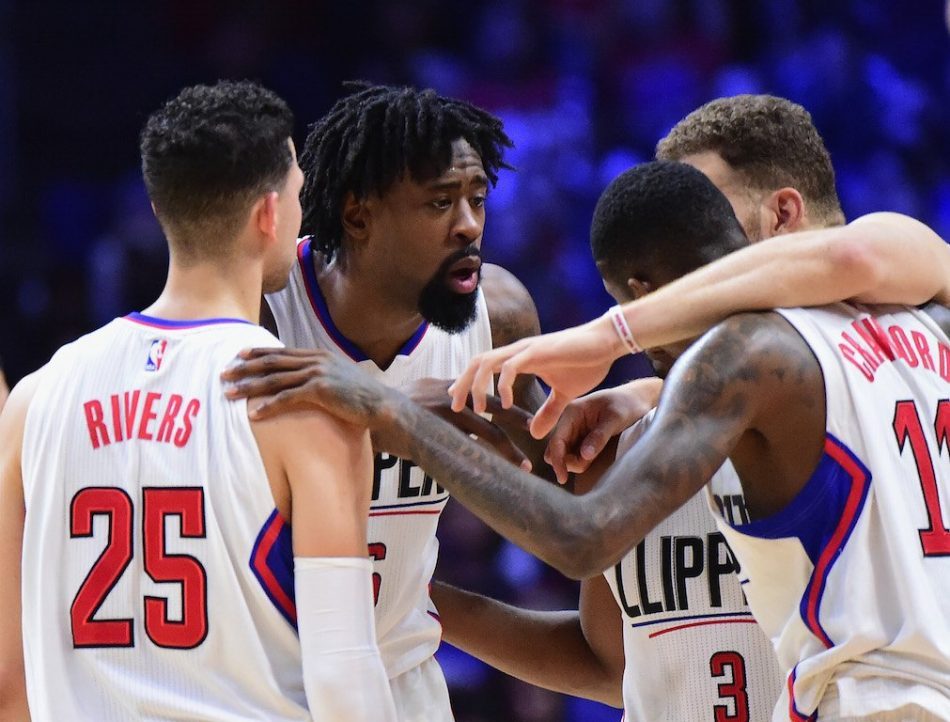 When Chris Paul told the Los Angeles Clippers that he planned to leave as a free agent — allowing them to work out a trade with the Houston Rockets — that should've been a big clue that it was time to rebuild. The Clippers have been unable to advance beyond the second round of the playoffs in recent years. They had just a 51-31 record in the 2016–17 regular season. That's not getting you past the Warriors, much less the San Antonio Spurs or Houston Rockets.
The Clippers re-signed Blake Griffin and brought in Danilo Gallinari, Lou Williams, Patrick Beverley, and others this offseason. But now without Paul, they're nothing more than a contender for one of the last playoff spots in the West. Los Angeles isn't moving any closer to a championship with their recent moves. They should seriously consider rebuilding instead. If they do choose that route in the next year or so, they could probably get some serious assets in exchange for Griffin, Gallinari, and DeAndre Jordan.
6. Detroit Pistons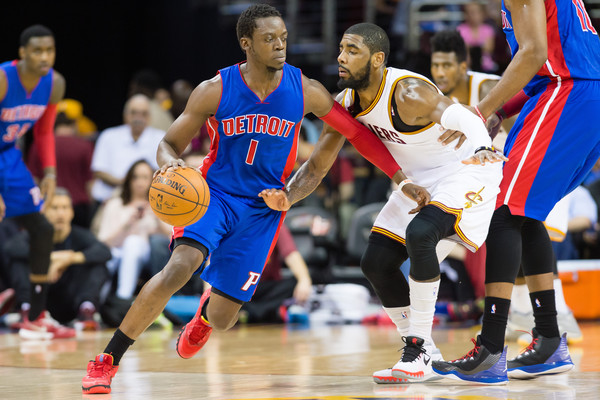 The Detroit Pistons have made moves, but it's been more like shuffling deck chairs on the Titanic. They allowed 24-year-old shooting guard Kentavious Caldwell-Pope to leave and sign with the Los Angeles Lakers. And they traded forward Marcus Morris to the Boston Celtics in exchange for guard Avery Bradley. But Reggie Jackson leaves a lot to be desired at point guard; he was actually outperformed by backup Ish Smith in several respects.
The Pistons have one of the best defensive centers in the game in Andre Drummond, and Tobias Harris is another nice player. Those two, along with Bradley and Jackson, form a nice core.
Unfortunately, it's probably not good enough to move up beyond the No. 5 seed in the East, and that's being somewhat generous. The best the Pistons have done in recent years is their 44-38 finish in 2015–16 and subsequent sweep in the first round at the hands of the Cleveland Cavaliers. It's time to tear it down and start over.
5. Utah Jazz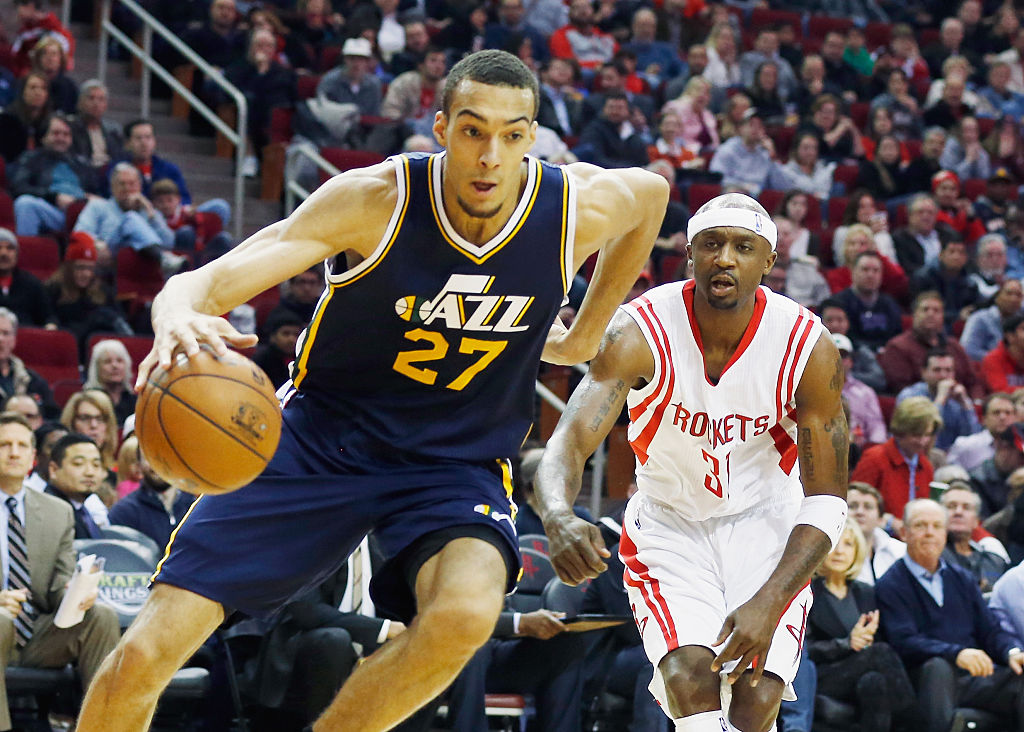 Much like the Clippers, the Utah Jazz lost their best player in free agency this summer. Not only did Gordon Hayward leave to sign with the Boston Celtics, but Utah also lost veteran point guard George Hill to the Sacramento Kings. Considering that they were 51-31 last season and got swept in the second round of the playoffs by the Warriors, Utah is not moving in the right direction.
Utah is left with center Rudy Gobert, one of the best defensive players, as well as newly acquired point guard Ricky Rubio, forward Derrick Favors, veteran Joe Johnson, and a host of other quality players.
They could certainly rebuild around Gobert, who's locked in for the next four years, as well as players like Rodney Hood and Dante Exum. But it's time to send away Favors, Johnson, Rubio, and anyone else who could bring back a draft pick. This team will fight for the eighth seed in the West as it stands right now, and that's the best-case scenario.
4. Memphis Grizzlies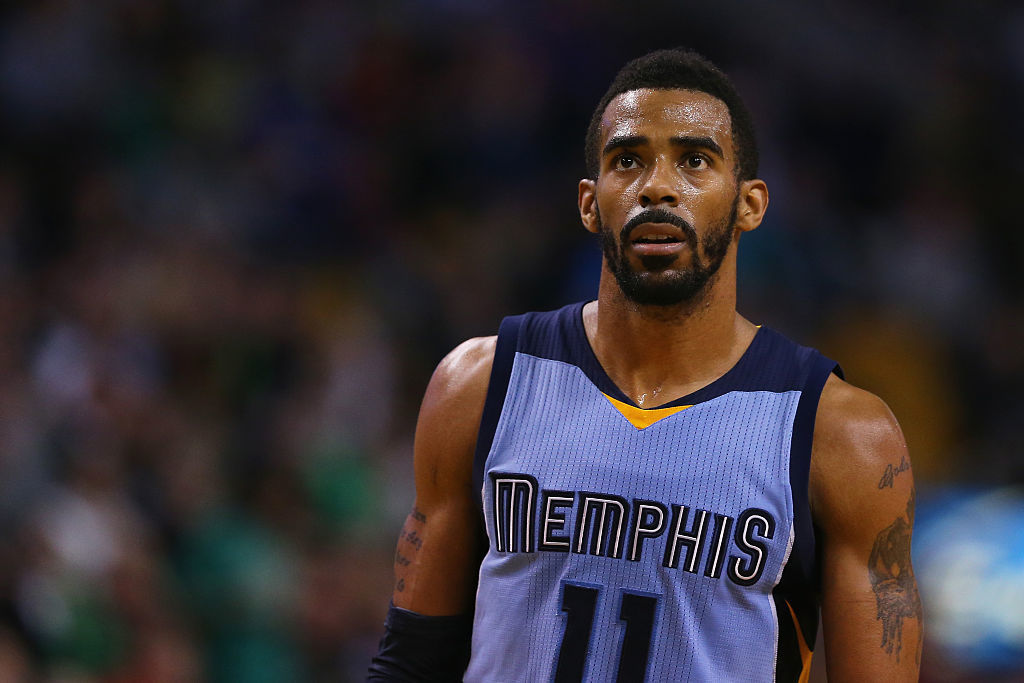 The Memphis Grizzlies have been begging for a rebuild for a while now. The 2012–13 season, when they made a run all the way to the Western Conference Finals, seems like ages ago. Memphis was just 43-39 last year and their core featured a ton of players on the wrong side of 30. They sent away Zach Randolph and Vince Carter, but what remains is unimpressive.
A core of Marc Gasol, Mike Conley, and Chandler Parsons is likely not good enough to challenge for a playoff spot. Memphis is stuck between a rock and a hard place, because nobody will take Conley or Parsons' contracts off their hands. But Gasol, who will be 33 in January, still has plenty of trade value. The Grizzlies need to make moves to improve their roster down the road, even if that means losing for a few years while they shed the bad contracts.
3. Charlotte Hornets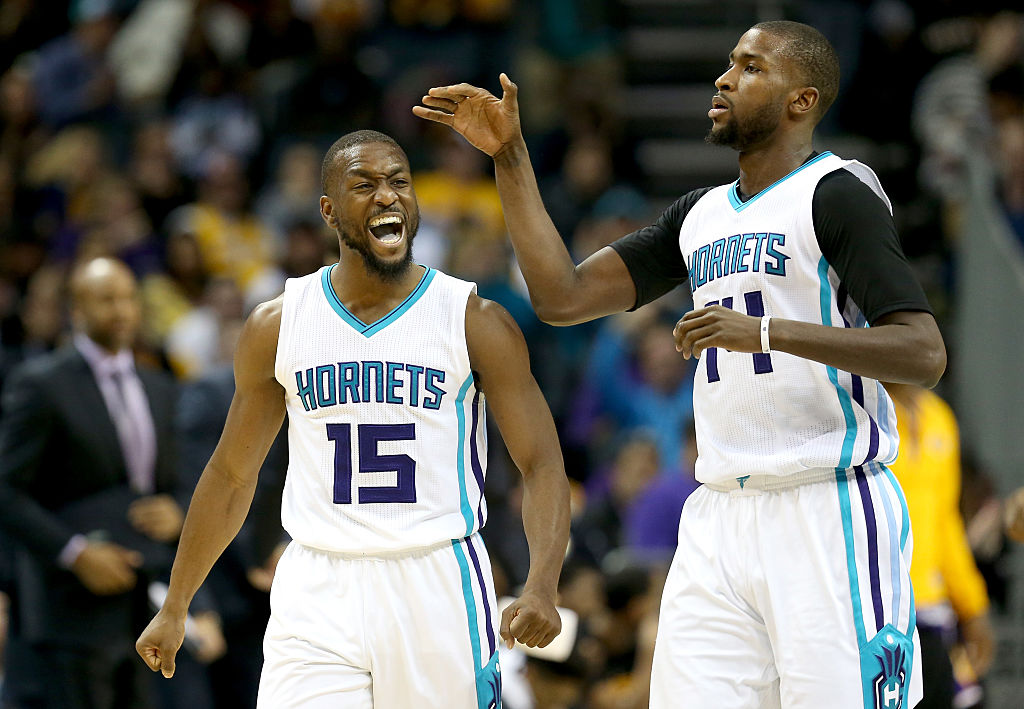 The Charlotte Hornets have made one playoff appearance in the last three years. They went 48-34 in 2015–16 and grabbed the No. 6 seed in the playoffs that year. Sadly, they lost to the Miami Heat in seven games, and then went 36-46 in 2016–17. Their solution? Trade for Dwight Howard. As far as plans go, this is a bad one.
The Hornets have some good players worth keeping around. Kemba Walker had a breakout season last year, making his first All-Star team. Michael Kidd-Gilchrist, Cody Zeller, and Frank Kaminsky are all young and posted nice numbers, even if none are future stars.
But the rest? Send them away. They need to dump Howard, Nicolas Batum, and Marvin Williams. Then they need to rebuild around a core featuring Walker, Kidd-Gilchrist, Zeller, Kaminsky, and rookie Malik Monk. They will be better for it.
2. Dallas Mavericks
The Dallas Mavericks haven't been good for a long time. Would you believe that the last time the Mavs made it out of the first round of the playoffs was back in 2010–11, when they won the NBA championship? Well, believe it.
Some keepers appear on their roster, including former Golden State Warriors forward Harrison Barnes. Dirk Nowitzki isn't going anywhere, and rookie Dennis Smith Jr. is worth a look, too. But Dallas would be wise to trade away other veterans and role players and start grabbing top talent in the draft.
Seth Curry has solid trade value thanks to his lights-out shooting. Veterans J.J. Barea, Josh McRoberts, and Devin Harris could help a contender somewhere, even if they don't bring back much in the way of assets. Free up some cap space, grab a top draft pick or two, and put something together before Barnes opts out in 2019 and leaves for a better situation.
1. Portland Trail Blazers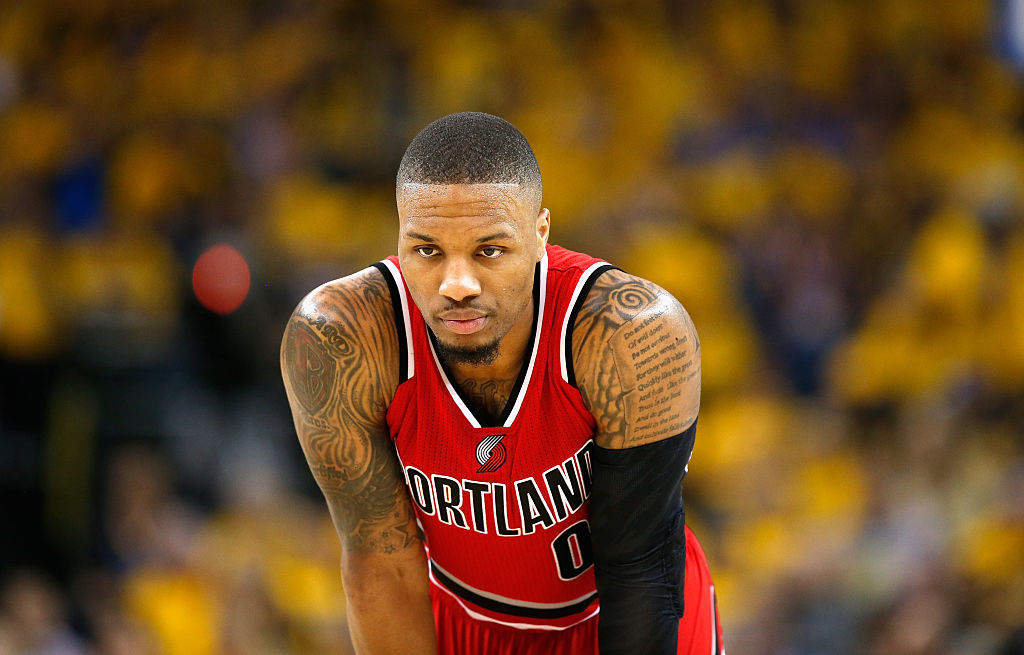 There may not be a team in the NBA right now that projects to spend more money per win than the Portland Trail Blazers. They are nearly $27 million over the salary cap this season, spending over $87 million on Damian Lillard, C.J. McCollum, Evan Turner, Maurice Harkless, and Meyers Leonard alone. Considering that only Lillard is even in the conversation for being one of the top-10 players in the league, that's a bad situation.
What's even worse: The Blazers were 41-41 last year after going 44-38 the year before. They are barely a playoff team in the West, which puts them underneath real championship contenders but above those that land a high draft pick. Portland needs to deal away a ton of their role players and attempt to rebuild around Lillard and McCollum. They would risk making their star players upset with the direction of the team, but both are locked in for four more years anyway.
Statistics courtesy of ESPN and Basketball-Reference.